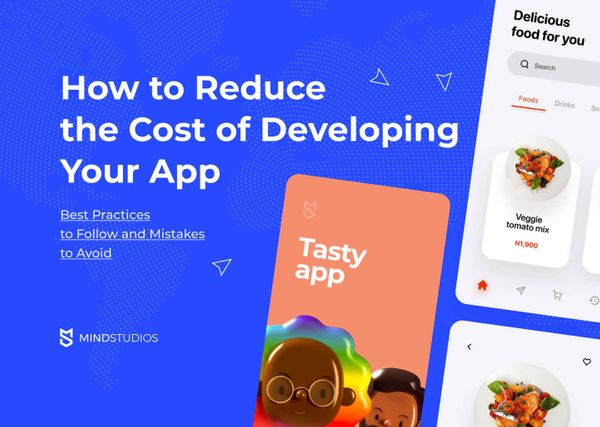 Is mobile app development expensive or cheap? The philosophical answer is that nothing is objectively "expensive" or "cheap". The practical answer is that it all depends on the functionality you want to create and your budget. But there is a way to reduce development costs without sacrificing quality. Just follow these 12 do's and 3 don'ts.
---
Contents:
---
12 ways to reduce the cost of app development
Let's find out how to cut the development cost for your app while still focusing on quality.
1. Validate your idea and concept in advance
How can you reduce the cost of app development? Start by making sure your idea is promising. In the world of software development, an early mistake means a cheap mistake. That's why validating your app idea is the main way to reduce the cost of development. What's more, you can do it for free or almost for free.
There are a lot of app idea validation techniques, and all of them are aimed at thoroughly analyzing your target audience, market, and competitors. You can:
analyze the market with the help of PEST analysis

take an unbiased look at your product with the help of a SWOT analysis

find out the opinions of your target users with the help of focus groups

analyze the potential of your competitors with the Five Forces model
2. Outsource development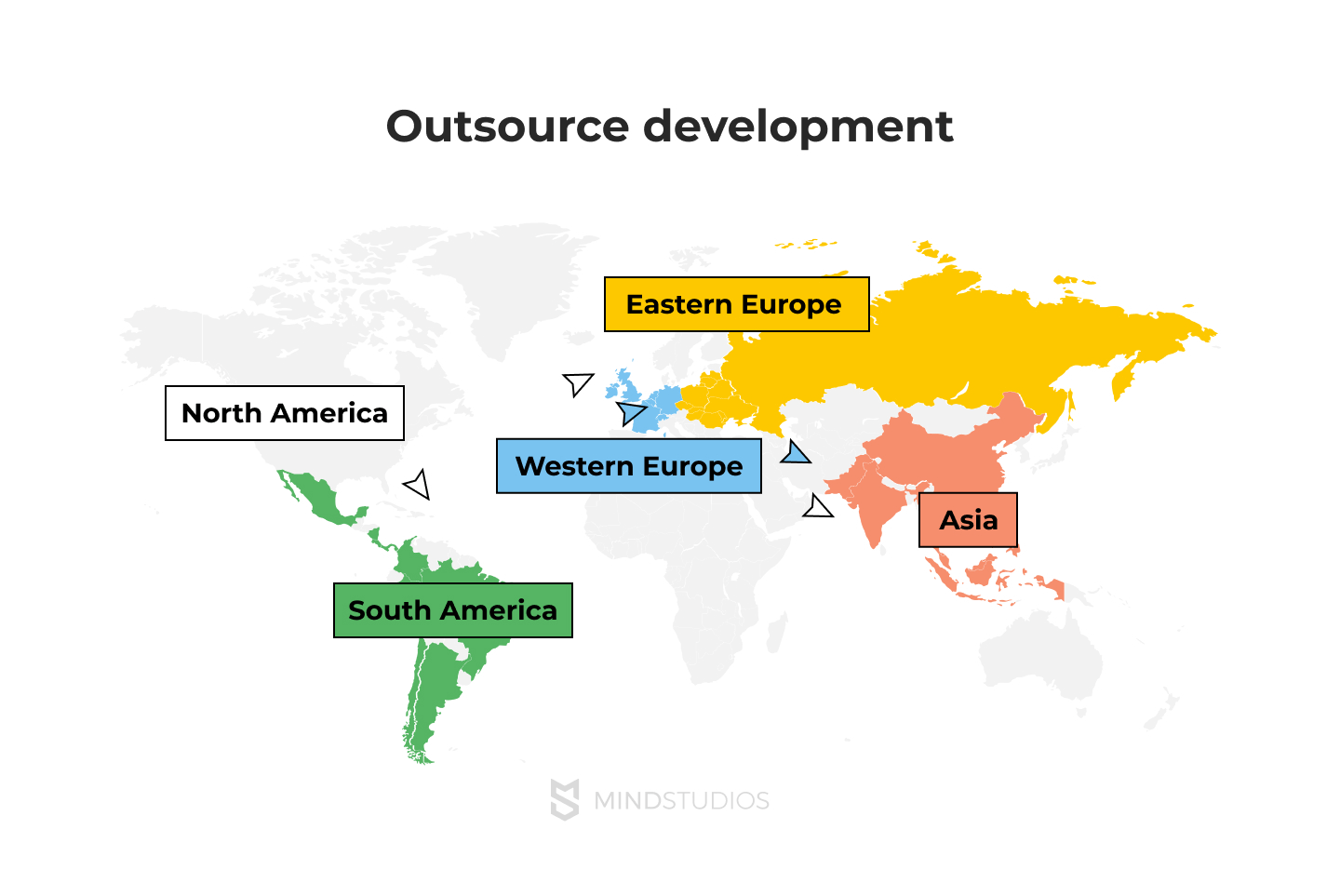 Outsourcing app development is a basic way to reduce costs, allowing you to save up to 60% of your development budget. However, you should carefully choose your outsourcing software development partner. That's why the next step to reduce the cost of app development is to outsource the right way.
3. Outsource to a company with experience in your niche
Choosing an app development partner who's well-versed in your niche is the right way to cut the cost of development.
First, an outsourcing partner with experience will be able to analyze your business processes, identify your current needs and problems, and match them with the needs of your users.

Second, an experienced development team may suggest ways to avoid technical pitfalls.
As a result, choosing an outsourcing company with experience in your niche will save your time and the time of the specialists working on your app, thereby reducing the cost of development.
4. Choose the right type of contract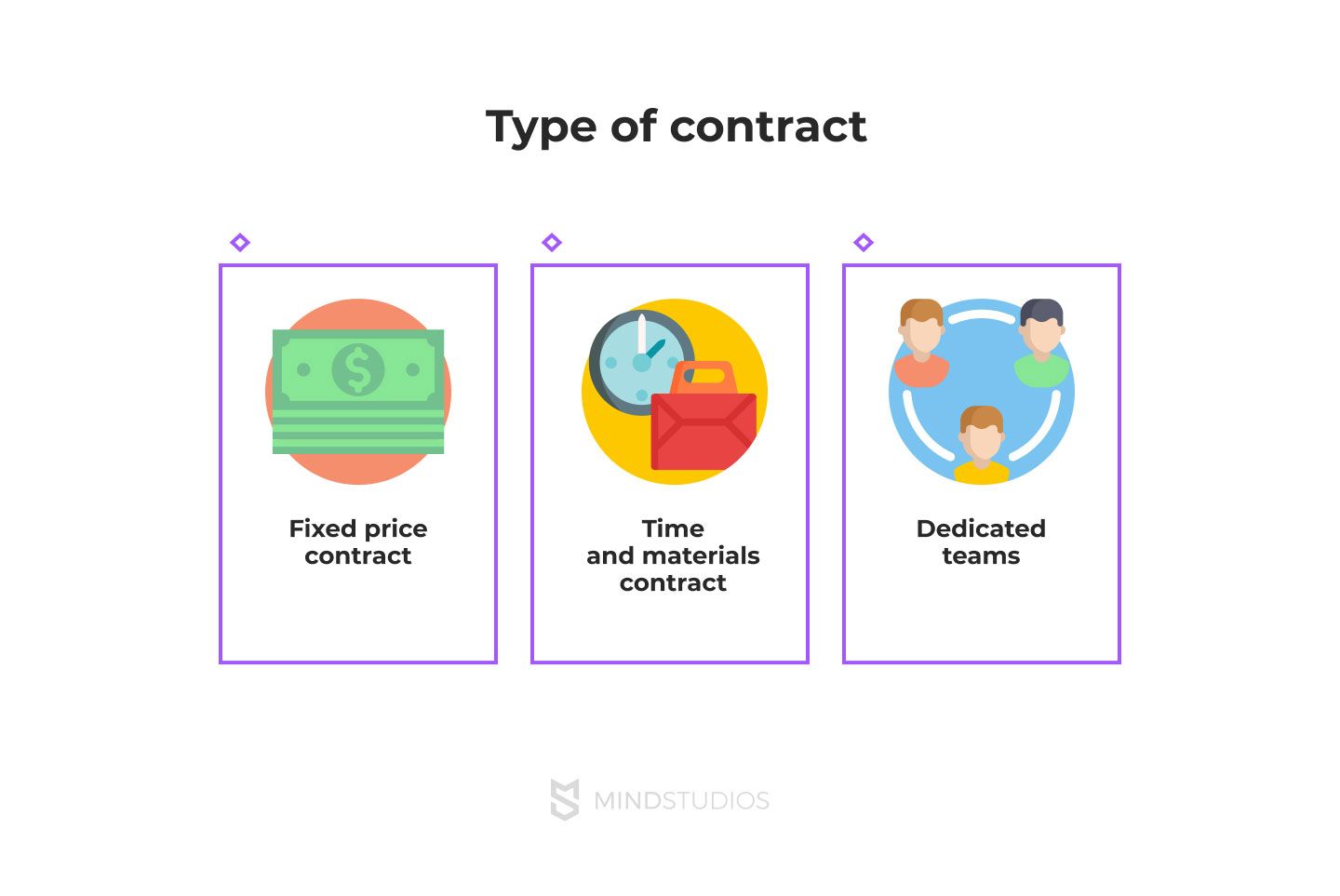 Outsourcing your app development to a third-party vendor means signing a contract with a development company. There are three types of contracts in software development outsourcing, and your choice will influence the final cost.
Fixed price contract. As the name suggests, with this model, you pay a fixed price to develop your app. This type of contract is suitable for small and medium-sized projects developed according to the Waterfall methodology. If this approach suits your app, you should consider several experienced vendors and work with the company offering the lowest price.

Time and materials contract. This type of contract doesn't allow you to agree on a fixed price. Instead, you pay for the actual work done. A time and materials contract is beneficial when it's difficult to come up with an accurate estimate because of a project's specifics. For example, legacy system modernization is often done under this type of contract, since it's impossible to predict what technical surprises a legacy app will reveal.

Dedicated teams. It's reasonable to hire a dedicated team if you're planning a large-scale project that will be developed according to an Agile methodology and you need a full-fledged team of researchers, programmers, designers, testers, and marketers. This is the most expensive type of contract. However, it allows you to create a top-notch solution while staying flexible at each stage of development.
Analyze your project and choose the most suitable type of contract to reduce development costs.
5. Choose cross-platform development or a PWA if possible
Native apps are the most expensive and highest end solutions. Sometimes, developing a native app for Android, iOS, or another operating system does make sense — for example, when 90% of your users own either Apple or Android devices and expect a high-end user experience. But even if you choose to develop a native app, you can use all our other tips to reduce the cost of your application.
However, if the share of Android and iOS users in your audience is nearly equal, you might consider cross-platform development. There are a lot of technologies that allow developers to build cross-platform solutions with outstanding user experiences that are very close to those of native apps.
6. Follow the LEAN methodology at every step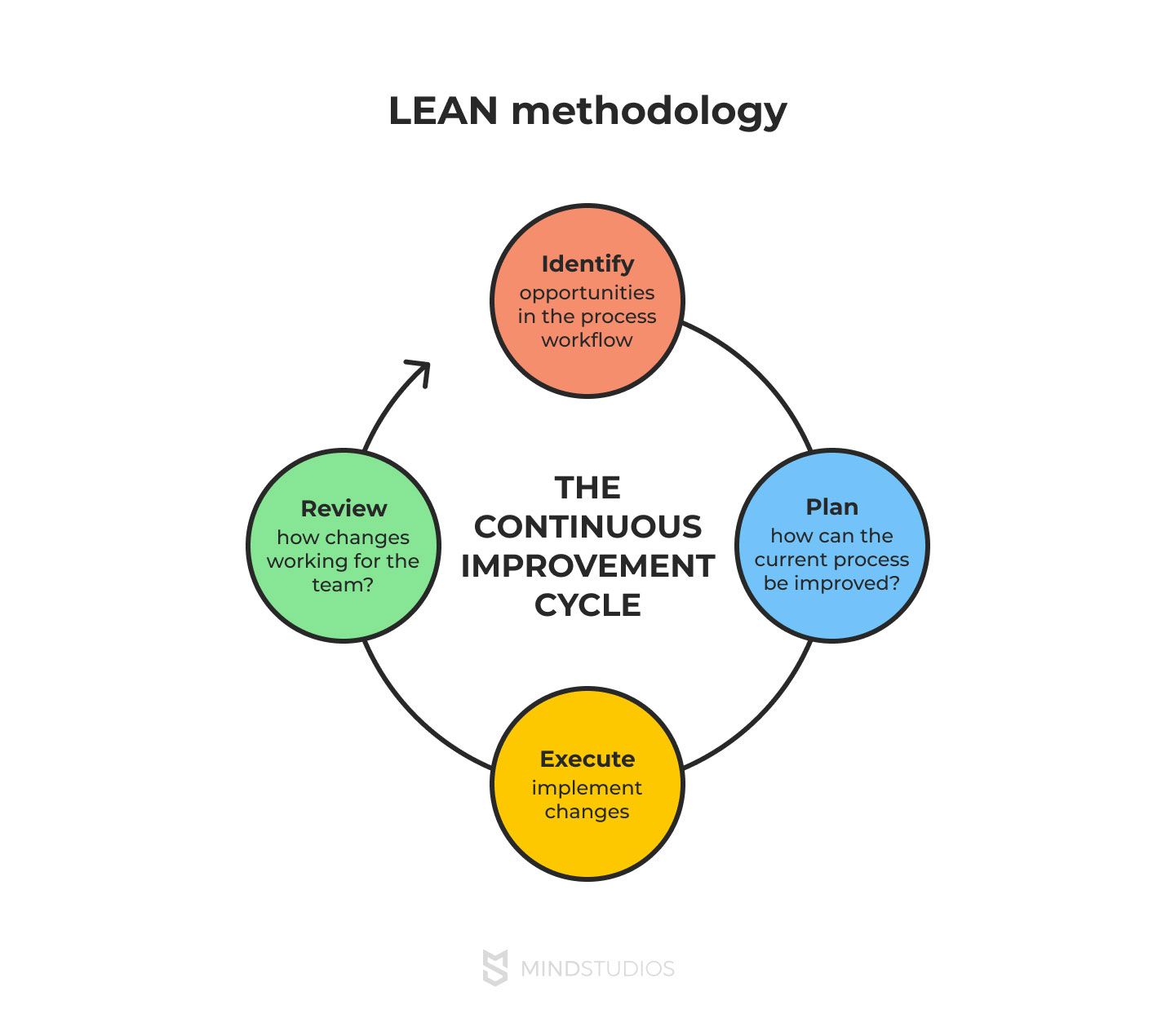 The LEAN methodology was developed by Toyota with the goal of reducing the cost of automobile manufacturing while providing the best possible quality. Its essence is simple: you should test before investing.
In fact, all the advice we provide in this article is based on this methodology. The Business Model Canvas and subsequent minimum viable product (MVP) are its core concepts. An MVP is a kind of demo solution that comes with a basic set of functions that are then tested with the help of your users and improved step by step, taking users' preferences, opinions, and impressions into account.
As a result, the LEAN approach allows you to pay for the features your users really need without overloading your product with excessive and costly functionality. What's more, you may follow LEAN principles at each stage of software development, from validating your idea to promoting your launched product.
7. Choose an Agile methodology
Agile and LEAN approaches to development are the perfect match when it comes to reducing your development costs while staying flexible. If the fixed price model doesn't suit your project, Agile development is the way to reduce costs. According to the Agile approach, your technical team is always ready to adopt changes, taking your wishes and your users' preferences into account.
However, Agile makes sense only with core LEAN principles in mind. Too much flexibility can be risky for your budget. That's why each new hypothesis still needs to be validated, and adopting new practices requires careful preliminary research and testing. An article published by Villanova University explains how Agile and LEAN can work together in a healthy way.
8. Use third-party APIs when possible
Application programming interfaces are pieces of code that can be reused by various solutions. The simplest examples of APIs are maps or weather widgets that you can integrate into your app. A lot of APIs are free or almost free. Using APIs allows your tech team to save time on developing certain parts of your app, saving you some money.
9. Be flexible with bug fixes
The earlier a bug is detected, the less it costs to fix it according to DeepSource. That's why it makes sense to carefully test each module as you create it. This will help you avoid a situation when a mistake made at the beginning of development will crash the whole system at the final testing stage.
10. Look for simple but effective design solutions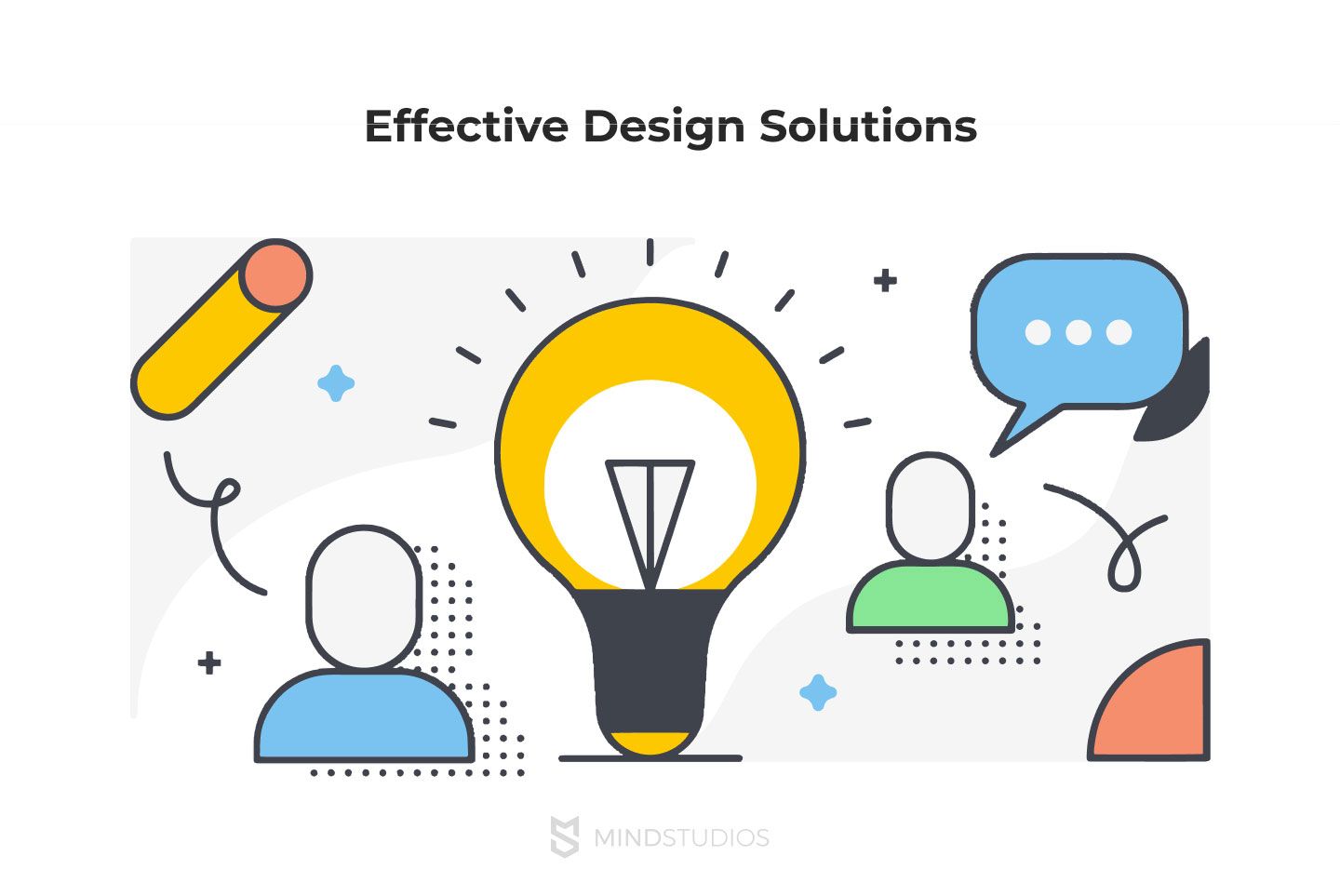 Complex and extraordinary designs or a large number of custom animations will extend the development process, making your app more expensive. Of course, the custom design comes with a significant advantage. However, design solutions don't have to be complicated.
In the case of design, simplicity is synonymous with efficiency. Yes, to achieve simplicity, you'll have to spend time looking for the optimal design solution and brainstorming ideas with your team, but the time invested in doing so will save you significant money on executing your design. Plus, you can make sure you're creating a design that will appeal to your users.
To come up with a simple but effective design for your mobile app, start by analyzing your target audience and competitors, then conduct design research, and finally study the user experience (UX).
We'll look at the necessity of UX research later.
11. Stay involved in the development process and control each stage
While developing your product with the help of a dedicated team, you should constantly be involved in the development process, manage your team in the way you feel is right, and assign and check development tasks while being fully flexible. Fixed price and time and material contracts require less participation of the client in the development process compared to a dedicated team contract. However, regardless of the type of contract you've chosen, you should stay on the same page with your developers. Let the development of your product take its course, but follow its progress. Even experienced developers sometimes make mistakes, and a mistake noticed immediately costs less to fix than a mistake that slips through the cracks.
12. Automate software testing
Automating any process can provide a better return on investment (ROI) compared to doing the same process manually. Automated software testing is a proven practice you should follow. However, keep in mind that this approach makes sense when testing repeated scenarios: for example, in the case of regression testing. High-risk scenarios should be tested manually, and this is an area where you shouldn't try to save.
How not to reduce app development costs: three pitfalls to avoid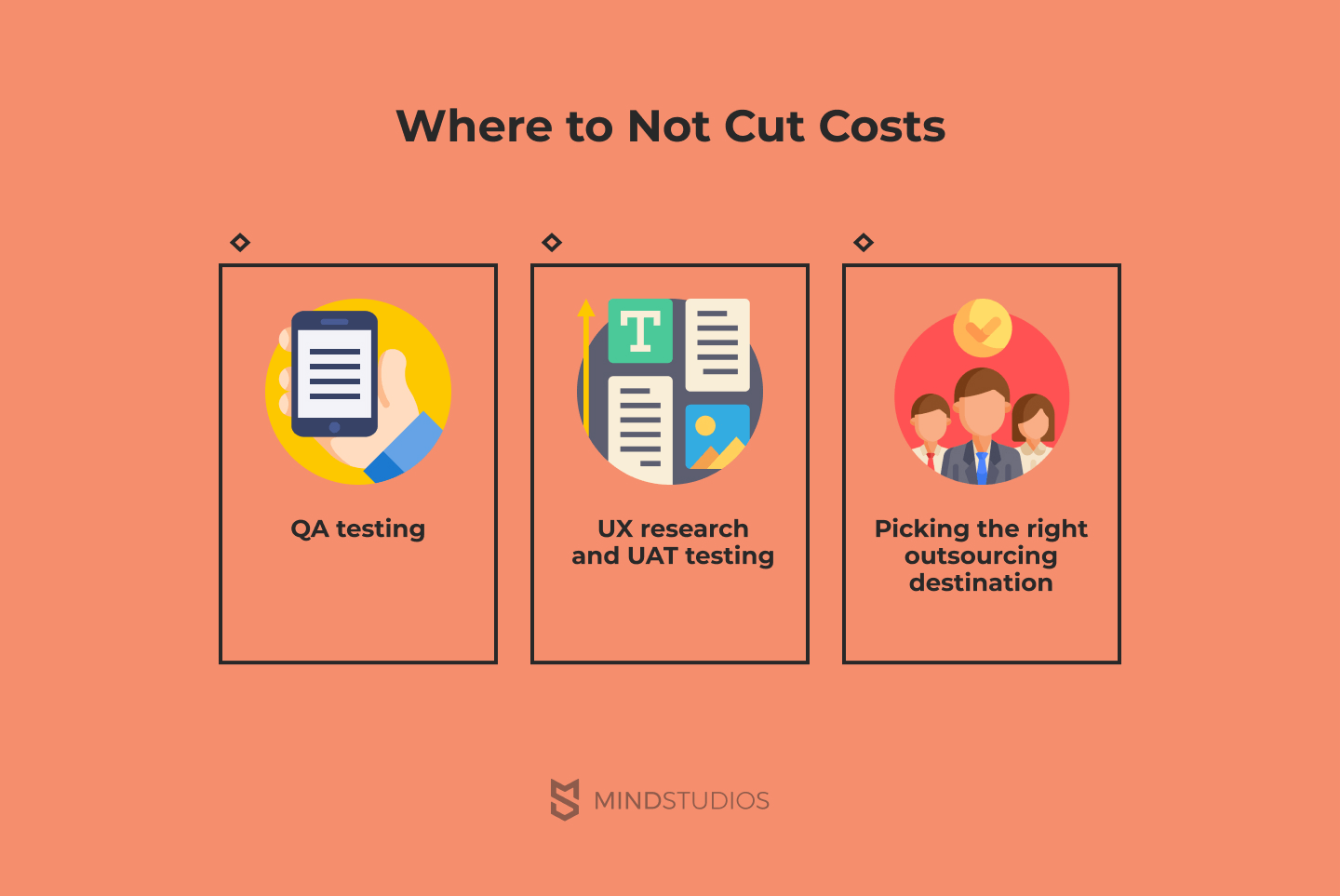 So far, we've analyzed how to reduce software development costs. However, many companies try to save money by skipping critical steps of product development and considering certain actions unnecessary.
Here are three key aspects of development that require your investment and attention, as they have a direct impact on the quality of the final product and user demand. Don't cut corners on the following three aspects of development if you really want to reduce mobile app development costs and not pay twice or even three times what you expected.
1. QA testing
According to Statista, 20% to 35% of development budgets are spent on quality assurance. This is a significant percentage, which may make you want to cut costs at this stage. However, in reality, testing the quality of your product does not inflate your budget. It actually saves it, because the later you find a bug in your code, the more expensive it is to fix.
Moreover, a poor quality product is a direct threat to your reputation. 88% of users abandon apps because of bugs according to App Development Magazine. They likely won't give your app a second chance, and bad reviews unfortunately tend to spread much faster than good reviews.
2. UX research and UAT testing
Following the best practices of the LEAN methodology, user experience (UX) research and user acceptance testing (UAT) are two other ways to reduce development costs. However, many companies skip this stage of development, considering it unnecessary and something that increases the cost of a product. In practice, UX research and UAT testing allow you to validate each of your design ideas and features, making sure your solution will meet user expectations.
User experience research allows you to reduce the cost of creating an MVP, as it allows you to analyze users' goals, pain points, mental models, journeys, and overall first impressions.

User acceptance testing, in turn, is the last stage of product development. It allows you to reassure yourself that your solution works as planned, that users can use it according to your roadmaps and concepts, and that the entire user experience is seamless. User acceptance testing also allows you to confirm the effectiveness of in-house product testing (the previous stage) and insure yourself against the risk of releasing a poorly working solution to the market (which costs much more in the end than fixing bugs at this stage).
3. Picking the right outsourcing destination
It would seem that outsourcing your application development to developers in another country is the best way to reduce app development costs. For example, the average hourly rate for software development services in the US is $150, while it's $25 to $55 in Eastern Europe according to Clutch. If we assume the development time doesn't change based on the developer's location, then this is more than a fivefold decrease in the final price.
The human factor is important at every stage of application development, from validating an idea to releasing a product to the market. An idea that's promising for the Japanese market may not stand a chance in the American and European markets. An application created by developers who have a different paradigm of thinking than the target users is also unlikely to be embraced.
The right decision is to find an outsourcing partner whose mentality coincides with that of you and your users. This will help you stay on the same page with your developers and, most importantly, with your future customers.
For this reason, American and Western European companies often outsource to Eastern Europe. Due to the minimal differences in mentality, a convenient time difference with overlapping working hours, and a significant difference in developers' salaries compared to Western Europe, Eastern European outsourcing companies offer less expensive solutions than those developed in the United States or Western Europe while being high-end and meeting market demand.
Final words
Competently managing your development budget is part of the success of your application. There are a lot of approaches to reduce the cost of your app, but there are still a lot of processes you should invest in. At Mind Studios, we know how to stick to the middle ground between cost, quality, and your users' expectations. Get in touch with us to discuss your app idea and get an initial estimate for your project!