In this article, we talk about why dating apps are so popular today and how to go about entering this high-demand market. We'll have a look at the stages of developing a dating app and tell you how to make an app like Tinder, Badoo, and Happn.
---
Contents:
---
Yet despite the market seeming oversaturated, demand is still high, and niche dating apps are flourishing. How can you start a dating app business of your own and what should you expect on the way? Find some answers below.
Analyze how to make a dating app
Analysis is an integral part of starting any business, online or otherwise. It allows you to understand the concept of your application and evaluate the app idea: Do people even need what you're offering? Is there demand for another Tinder clone, or should you aim at something different? In addition, you'll be able to identify your target audience, their needs, and the specific features they want.
First, here are some numbers for the US market:
1.6 billion swipes per day take place on Tinder
60% of people ages 18 to 29 have used a dating website or app at least once
66% of dating app users have gone on a date with a person they met online
20% of couples in the US met online
17% of online dating service users get engaged to someone they meet on a dating service
$1.8 billion per year in online dating industry revenue
[Source: DatingAdvice]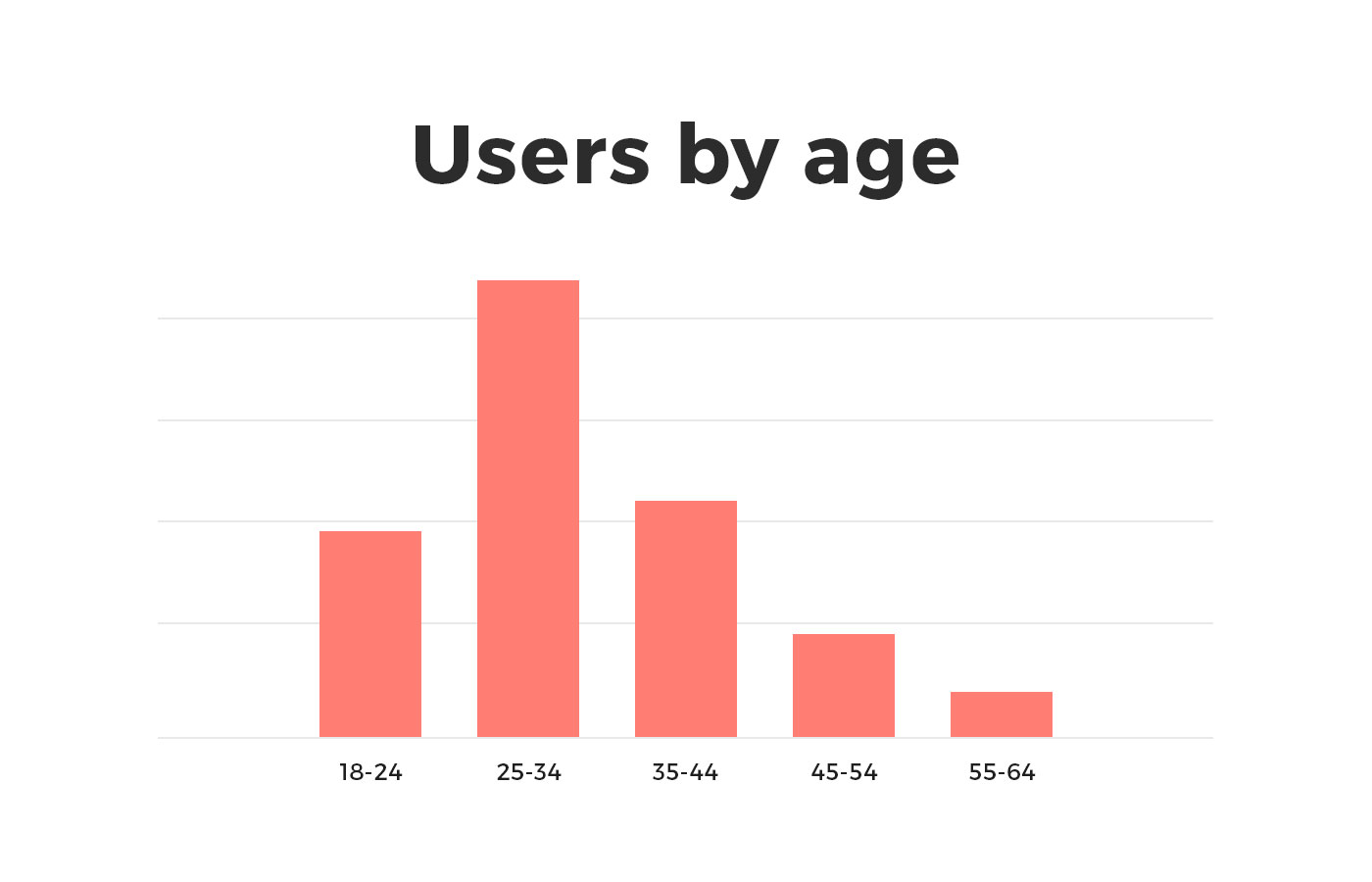 Business analysis is about finding trends, defining your target audience, and more. And as you go about developing your dating app, you'll need all the data to be accurate and up-to-date.
Do market and competitors research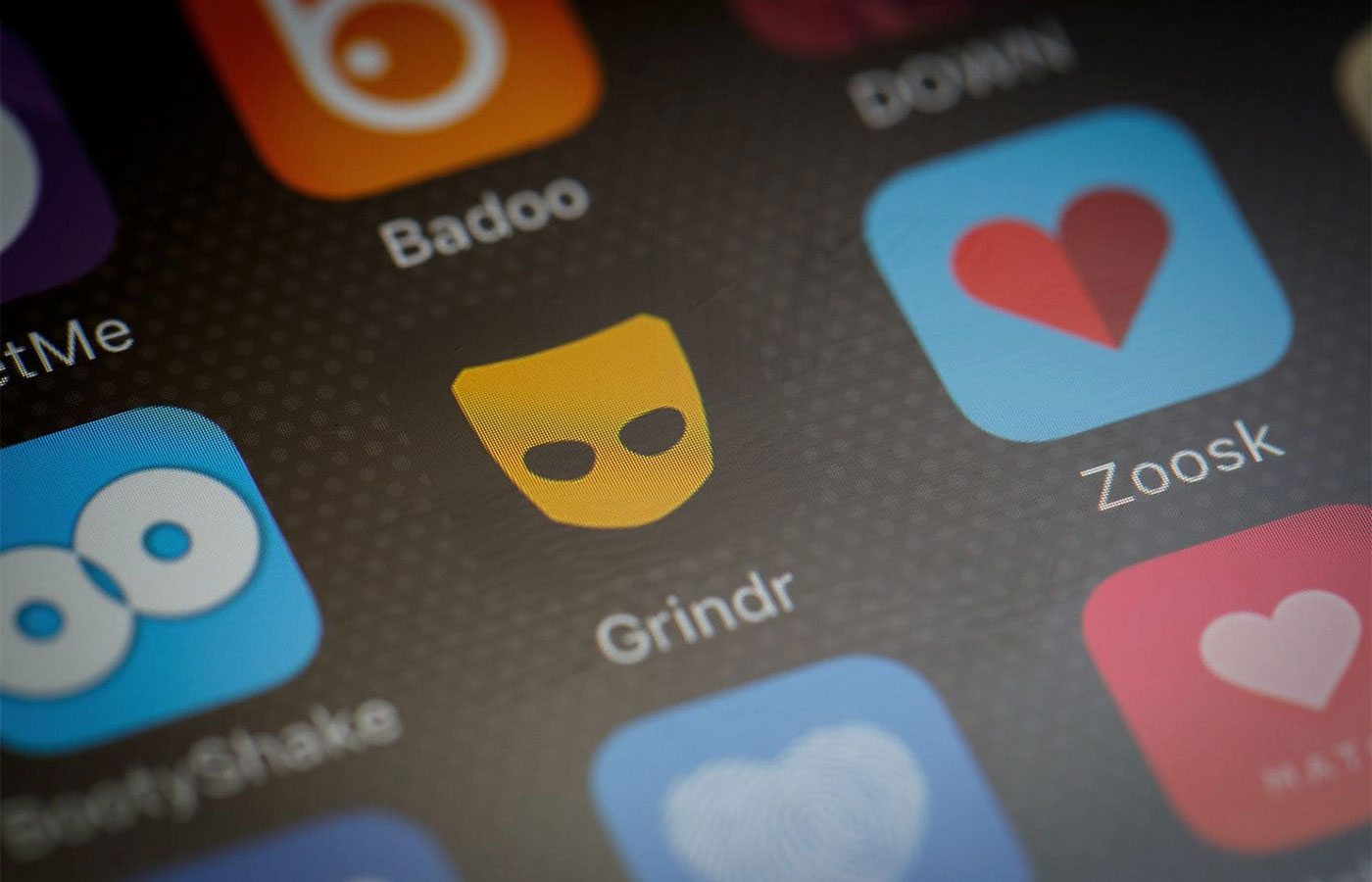 Those 8,000 dating apps? That's a lot. But you won't need to compete with every single dating app out there – only with those that share your niche. So once you've decided to plunge yourself into dating app development, you'll need to identify your direct competitors among those 8,000 and see what they do right and what they do wrong.
What kinds of dating services are there besides the world leaders: Tinder, Happn, Match.com, and Badoo? Trying to make a complete list would probably take all day.
The first that come to mind are, of course, Grindr and Her — dating apps for LGBTQIA+ and lesbian and queer women, respectively. But dating services target many other groups too.
Targeting a niche is a good idea for a dating app startup. In a niche, you have fewer competitors and, if you do things right, you'll capture a more loyal audience. For example, DateMyPet offers pet lovers an opportunity to find a match who won't ever object to your faithful fluffy companion. It's a valid business idea — a breakup over a pet is not an uncommon occurrence. In fact, studies show that 86% of people place their pets higher on their priority list than a potential lover.
As we mentioned, there are slightly more men than women among dating app users. Men are also more proactive when it comes to dating, and, let's face it — it doesn't always end well. Unsolicited R-rated photos, slurs when ignored, and date rape are, sadly, very real.
Coffee Meets Bagel places the power of taking the first step in women's hands — after a man likes a woman's profile, he can only start messaging her if she likes his profile too. Coffee Meets Bagel also limits the number of possible likes per day, promoting the idea of meaningful relationships and not just a hookup with whoever responds among the hundred profiles you've swiped.
If you're interested in casual hookups, though, there's nothing wrong with that. And there are apps for that as well. TapDat is not just a clever name but an app where one can find one-night stands with similar tastes in the bedroom. Because, you know, consent is important, even more so when things get kinky. So find yourself someone who's into the same things.
As you can see, the possibilities are endless. At the same time, it's always a good practice to analyze the overall market leaders — maybe you'll find a unique way of implementing some of their features in your niche.
Tinder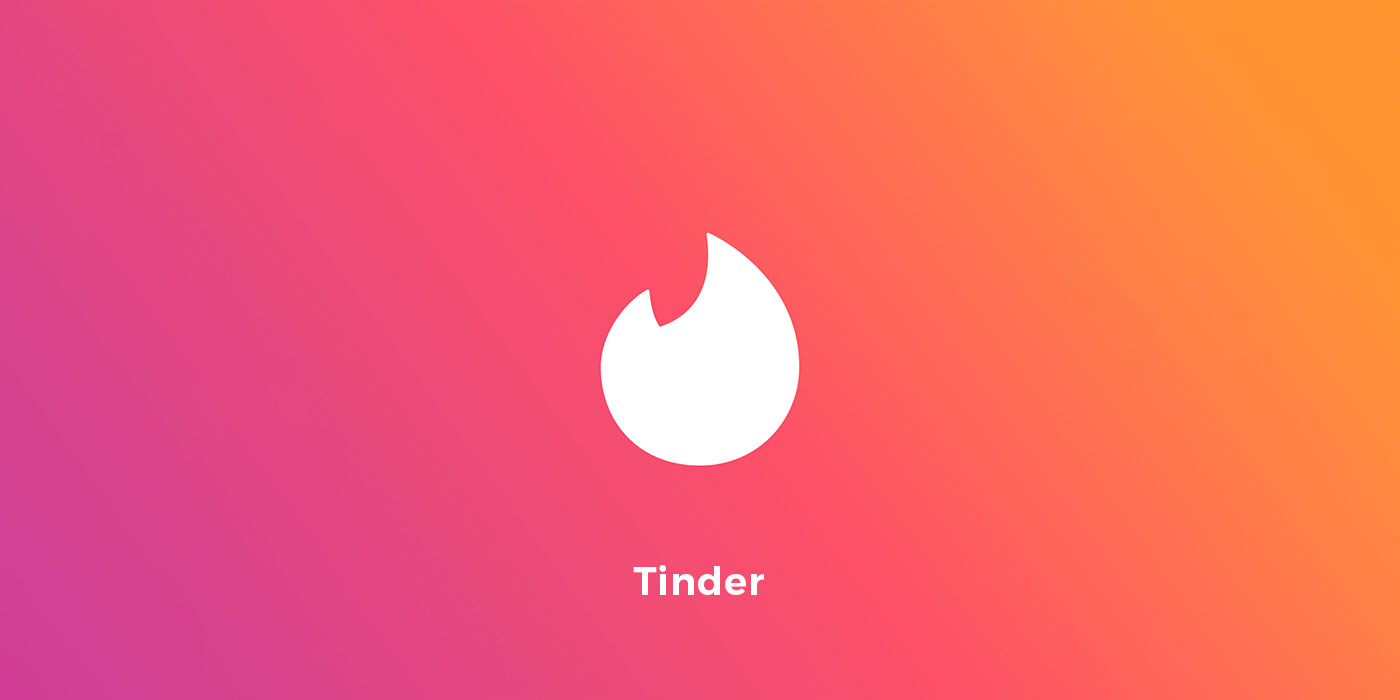 Launched in 2012 and called a "cultural phenomenon" by Time two years later, Tinder first appeared on the iOS platform, then came to Android.
"Computers are going extinct, and I thought mobile is the future", Sean Rad, one of Tinder's co-founders, stated in 2012. And he was right.
The name Tinder is directly connected to the app's logo, which symbolizes the spark between two people who are interested in each other. This spark has worked — there are around 50 million regular Tinder users worldwide. How to create an app like Tinder? Well, take into account a few cool things users like:
Intuitive UX. Tinder made swiping into Swiping with a capital S, something we associate with Tinder right away. Tinder is a game of Matches. Swiping left and right is really addictive, as you're looking for a prize: your Tinder match.
Tinder has a platform integration with Facebook and Instagram so you don't need to spend hours polishing your dating profile.
Innovative features like List, Matchmaker, and Moments keep users excited.
Tinder is heavily used in the US, Canada, Western Europe, Australia, and, surprisingly, India. Its biggest competitor that's taken the other half of the world is Badoo, which rules the online dating market in Latin America, Oceania, Eastern Europe, and the giant market that is Russia.
Badoo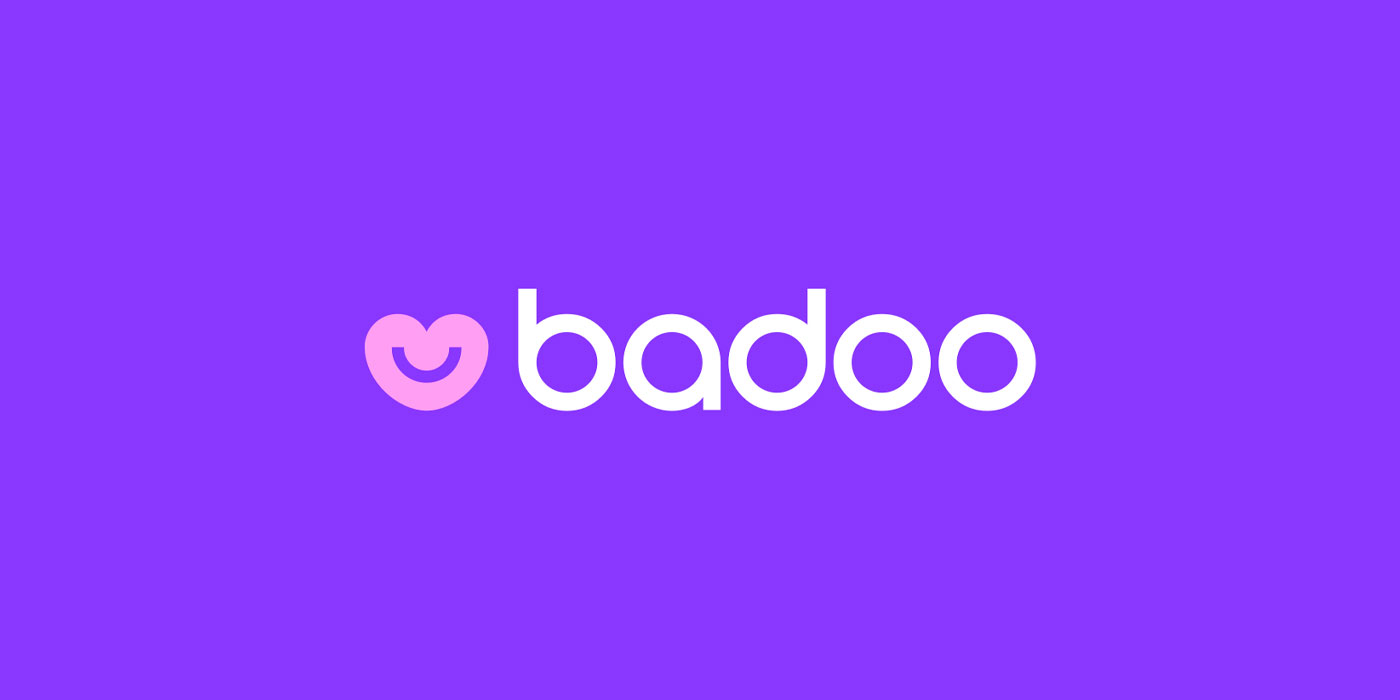 Launched one year before Tinder, when local dating app development was just starting to rise, Badoo was predicted by TechCrunch to take the world by storm, and it did. Having already generated revenue of $130 million, this application has its own quirks:
Badoo has two main screens: one for Tinder-like swipes and one for just browsing a list of people nearby.

Badoo allows you to start a chat with anyone you want, not just with your "matches." It sounds suspicious, but no worries about being terrorized by unwanted fans — Badoo has a two-message limit and blocks those who can't dazzle you in their first two tries.

Badoo has impressive security — with its selfie-on-the-spot feature, you no longer need to be afraid of catfishing!
Happn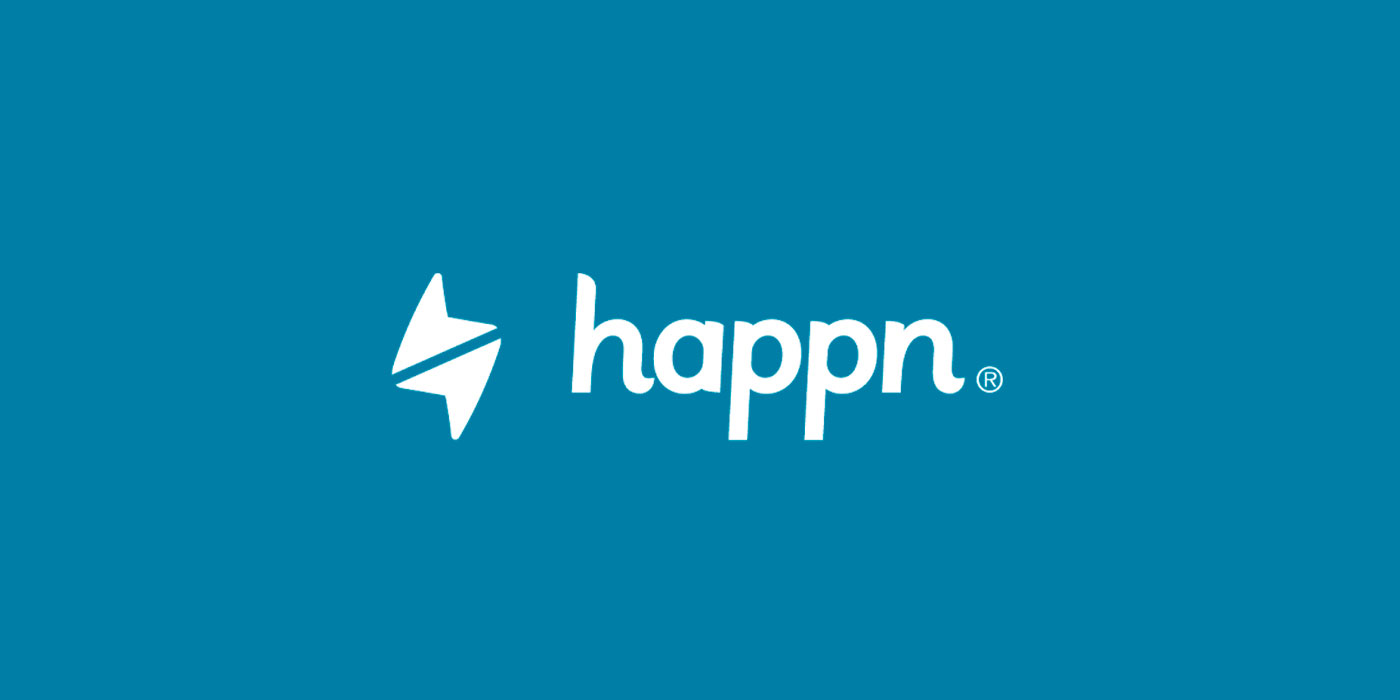 Happn offers an unusual approach — it shows you the people you've walked past during the day, sat across from in a cafe or on the bus, or seen on the other side of the street. That is, given they also have the app installed. Here's what sets happn apart in the long list of dating apps:
Unlimited number of likes, in contrast to Tinder
Shows you multiple people without forcing you to like or pass
Its monetization model makes it totally free for users
On the flip side, happn has been criticized by some who claim that its main feature promotes stalking. So you might need to do some extra research on your target audience if you're thinking about implementing a similar feature.
Facebook Dating
Facebook Dating brings to the table something unique, and that's not just Facebook's massive amount of data on its users (though it does play a huge role).
The Facebook Dating app (which uses a separate profile and can be hidden from your Facebook friends, by the way) offers a number of peculiar features. One of them is pretty special, in my opinion: live location. When you're going to meet someone you've matched with, you can send your location to a trusted friend. They'll know where you went and when as well as with whom. Facebook can't make online dating 100% safe, but it can at least offer daters some reassurance. Consider a similar feature for your dating app; it'll make many women and probably some men grateful.
Besides that, although Dating uses your Facebook profile, events, and groups to match you with like-minded individuals in your city, it doesn't match you with your Facebook friends. They're exempt from your possible matches by default. Furthermore, you can also turn off matching with friends of friends!
And if you actually want to be matched with a friend, there's still a way — add them to your Secret Crush list, a second notable Facebook Dating feature. It's a pretty subtle feature, which is the thing many users like about it. Add up to nine friends you see as something other than friends to your Secret Crush list and they'll get a notification that someone is crushing on them. But they won't know who unless they add you to their Secret Crush list too, making a match. This saves you from the embarrassment of a friend knowing you have a crush on them but not reciprocating.
It's all about the money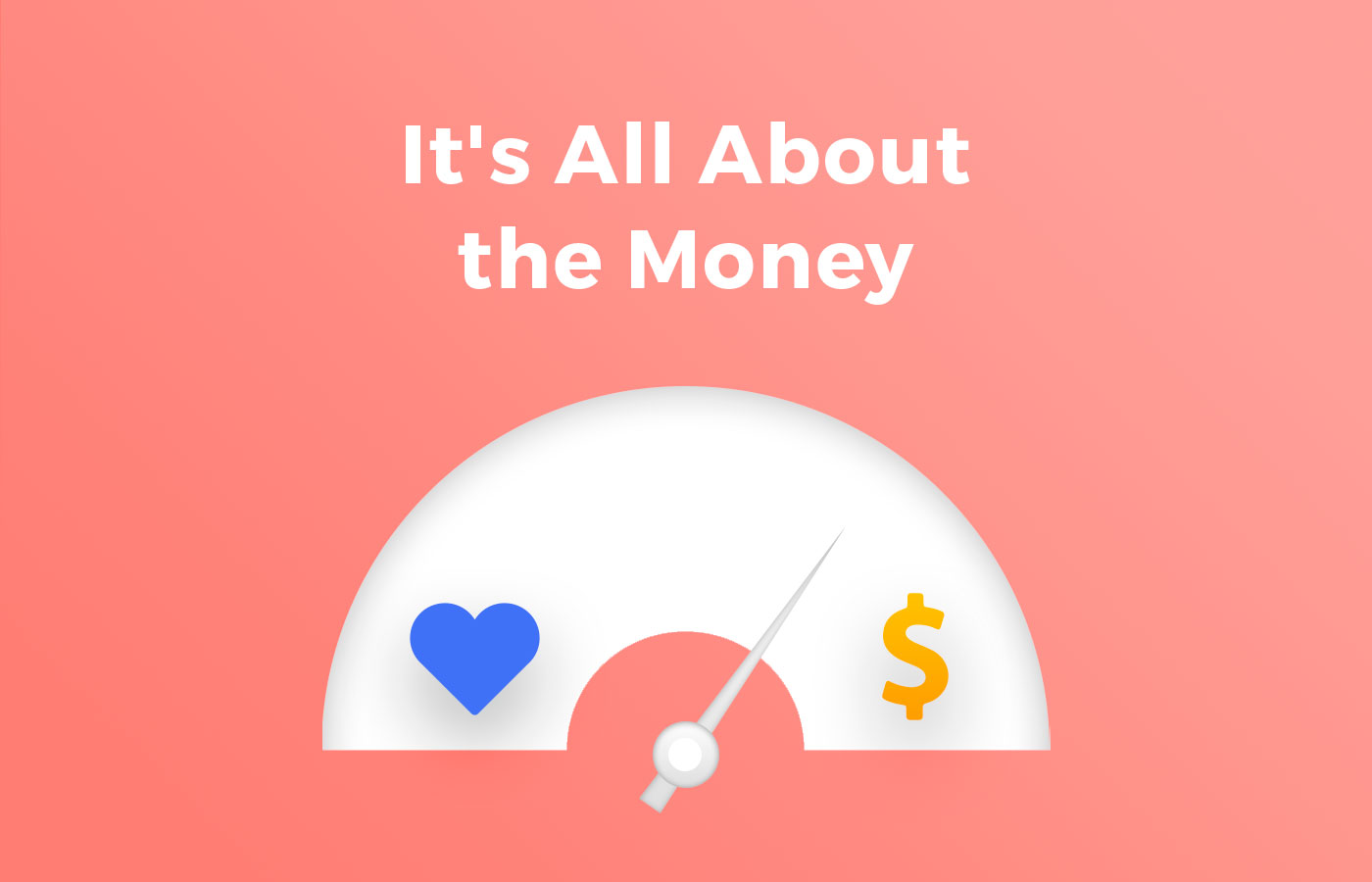 The cost of dating app development is quite high, so how can you monetize your dating app? There are several generally accepted options.
In-app advertisement. Add an offer wall or other types of ads to your app. You'll get paid for every click on an ad.

In-app purchases. Let users buy emoji or extra swipes, likes, etc. Happn uses this monetization type: for a few dollars you can buy "charms," and when you "charm" somebody, they're instantly notified about it.

Premium access. This is how Tinder makes money — by offering paid Tinder Plus accounts that give unlimited swipes and likes as well as access to additional features.
Read also: How to make an app like Instagram
Prototyping, testing, getting feedback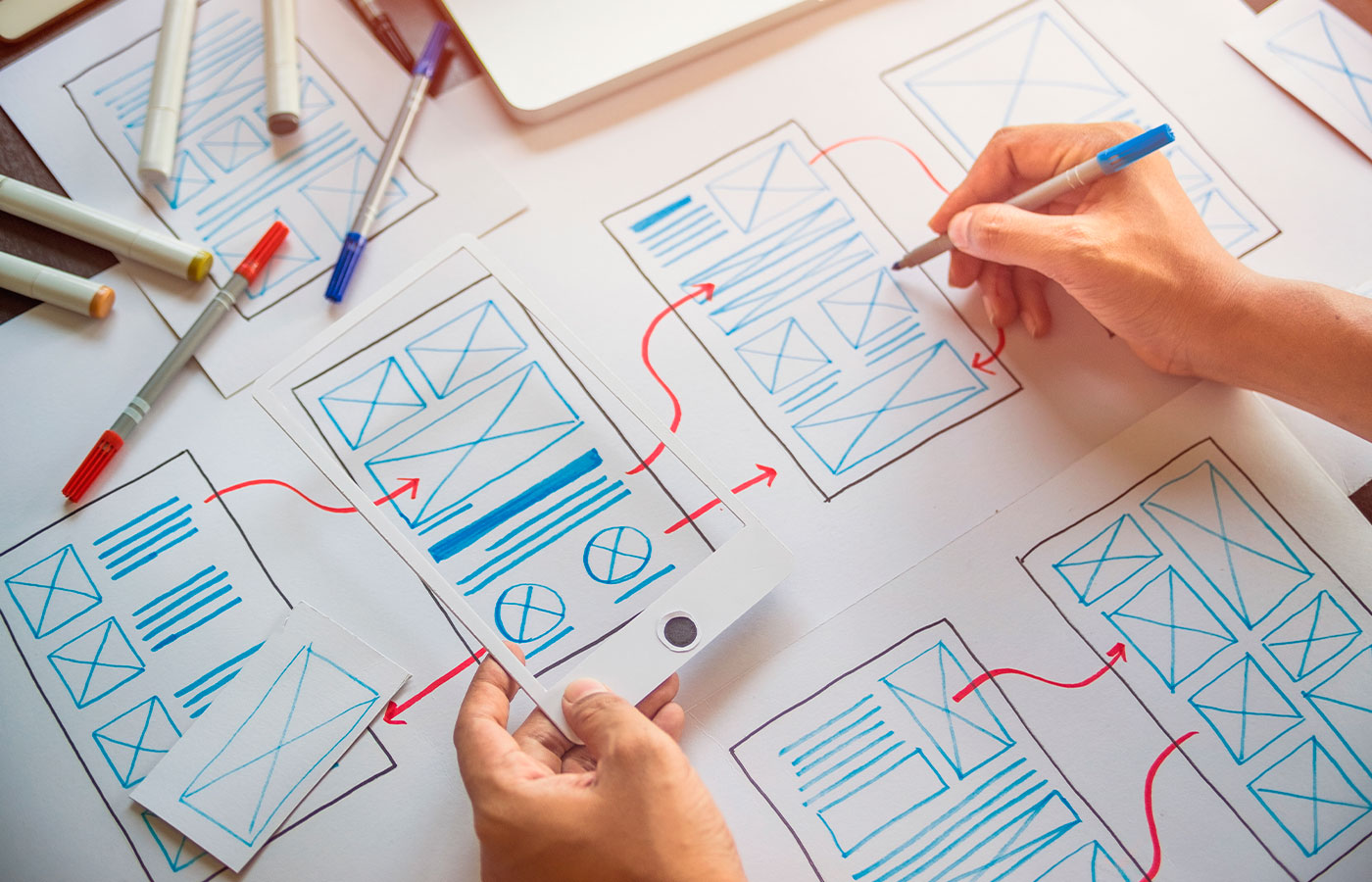 Once you evaluate your idea and conduct business analysis and market research, you can start to create prototypes. We advise making a low-fidelity prototype (LFP) first. This allows you to understand all cause and effect relationships between buttons and windows. An LFP can also help you estimate development costs and the resources you need.
The next stage is to create a black-and-white prototype. This step is necessary to make a UX design for your product.
Then test wireframes and create a map of changes.
The final stage of prototyping is a high-fidelity prototype (HFP). This is needed for conducting crowd tests that provide you with feedback from your target audience and help your developers find bugs to fix at the early stages of development.
How to make a Tinder-like app and which features to include?
The following is an analysis of the main features a dating app like Tinder needs. We've updated this article with the latest trends.
I. Onboarding. These features cover the first steps users take in your app:
Tutorial
Sign up via Facebook/Instagram
Sign up via email and/or phone number
Sign up via any other social network you choose to integrate
II. Profile. The next step after onboarding is to set up a user profile, which consists of several sub-features:
View my profile
Edit profile (add photos and videos, edit basic info, add interests)
Verify profile (includes a range of security checks like Facebook, Instagram, phone number, and email verification)
Popularity (view popularity history)
Credits (If you're going with the in-app purchase monetization model, this is where a user's wallet and options to buy credits are located)
Boosts/superpowers/charms
III. Discover People. People sign up for a Tinder-like app because they want to meet others. Generally, when people are looking for relationships, they want to find someone they can meet without too much trouble, meaning people living in the same city or at least the same state. While it's possible to simply use the location a user indicates in their profile, it's recommended to integrate geolocation features. With access to a phone's GPS, an app can find people who are nearby and list possible matches by proximity.
IV. Matching. The heart of any dating app, matching requires the following functionality:
Get user's info card
Like/ignore user
View a user's public information
Matching isn't random. If it were, there would be a lot of frustration among users who routinely declined the same or similar profiles. Today, matching algorithms start with a user's profile data and preferences. Then artificial intelligence (AI) engines learn the user's preferences based on profiles they like and ignore. With time, the profiles a person receives in their suggestions become more and more tailored to what they've liked before.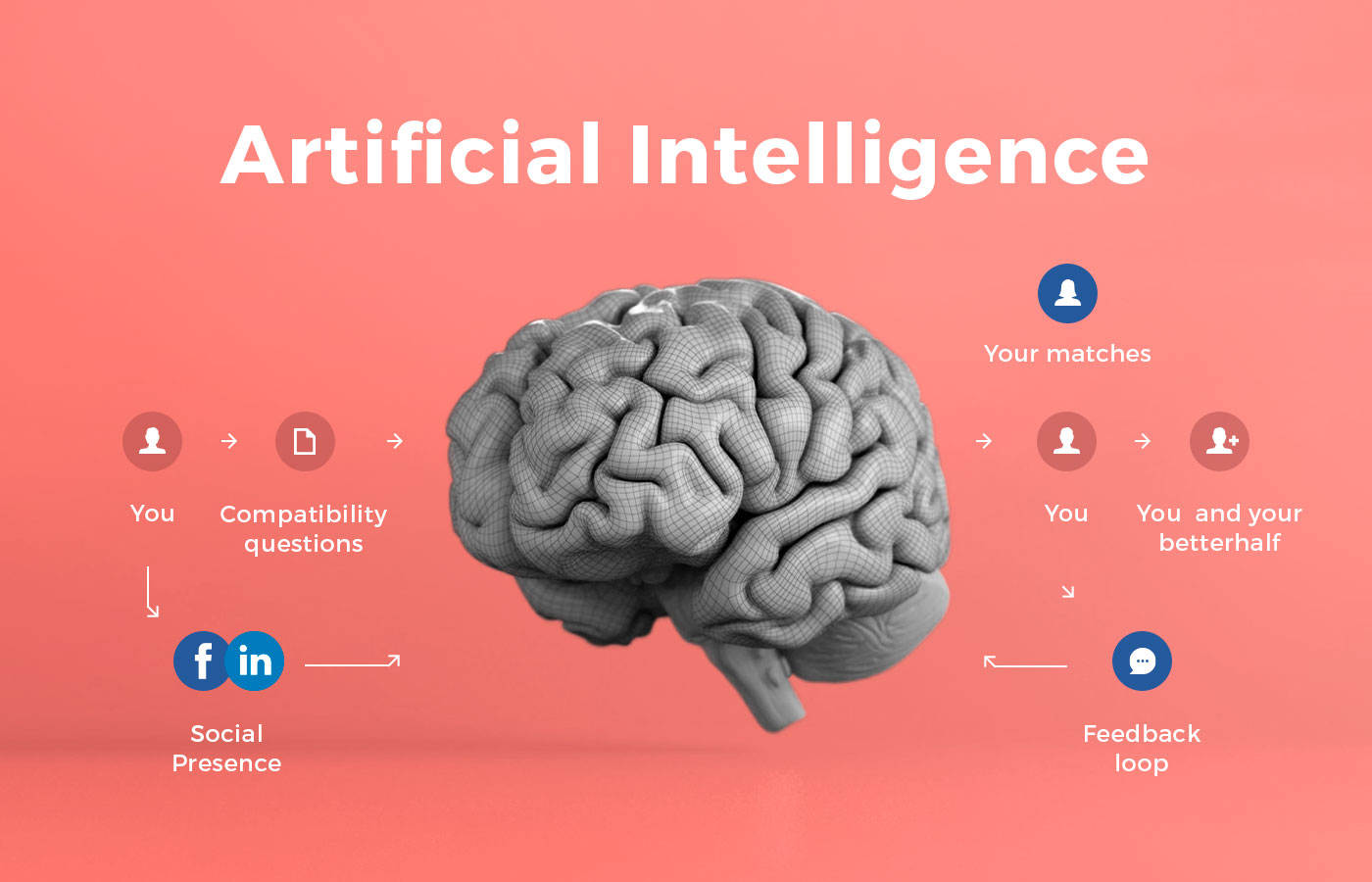 It's not a perfect system (sometimes the person we're fated to be with is someone we would have never looked at twice initially), but it works for most people.
V. Connections and chats. Once a match is made, it's time to communicate. That's what we use dating apps for, after all. Here are the features your app will need:
View a user's connections
View a connected user's profile
Chat
Video calls
Upload media in chats
VI. Security enhancing features. As useful and interesting as it may be, there's no denying that online dating has opened new methods for harassment. Although the majority of people won't have a bad opinion of someone who uses an online dating service today, there are other ways to cause inconvenience. That's why a number of services that offer matches online provide a possibility to find matches anonymously.
Another security-related feature is profile verification. The system should be able to check a new user's social media pages to see if they are, in fact, a real person and aren't just registering to cause trouble.
And don't forget the reporting feature. If some users are harassing others, the victim should be able to do something about it or they'll leave your app altogether.
VII. Push notifications. It's not polite to make someone who approached you wait too long for a reply. In terms of dating, a missed like or swipe can result in that special person finding someone else. Implementing push notifications in a dating app is a must.
VIII. Settings. This is an essential part of nearly every mobile application:
View info about the app, terms, and conditions
Contact support and get help via the contact center
Set up filters and notifications
Link an account to social media pages
Delete a user account
How much does it cost to make an app like Tinder?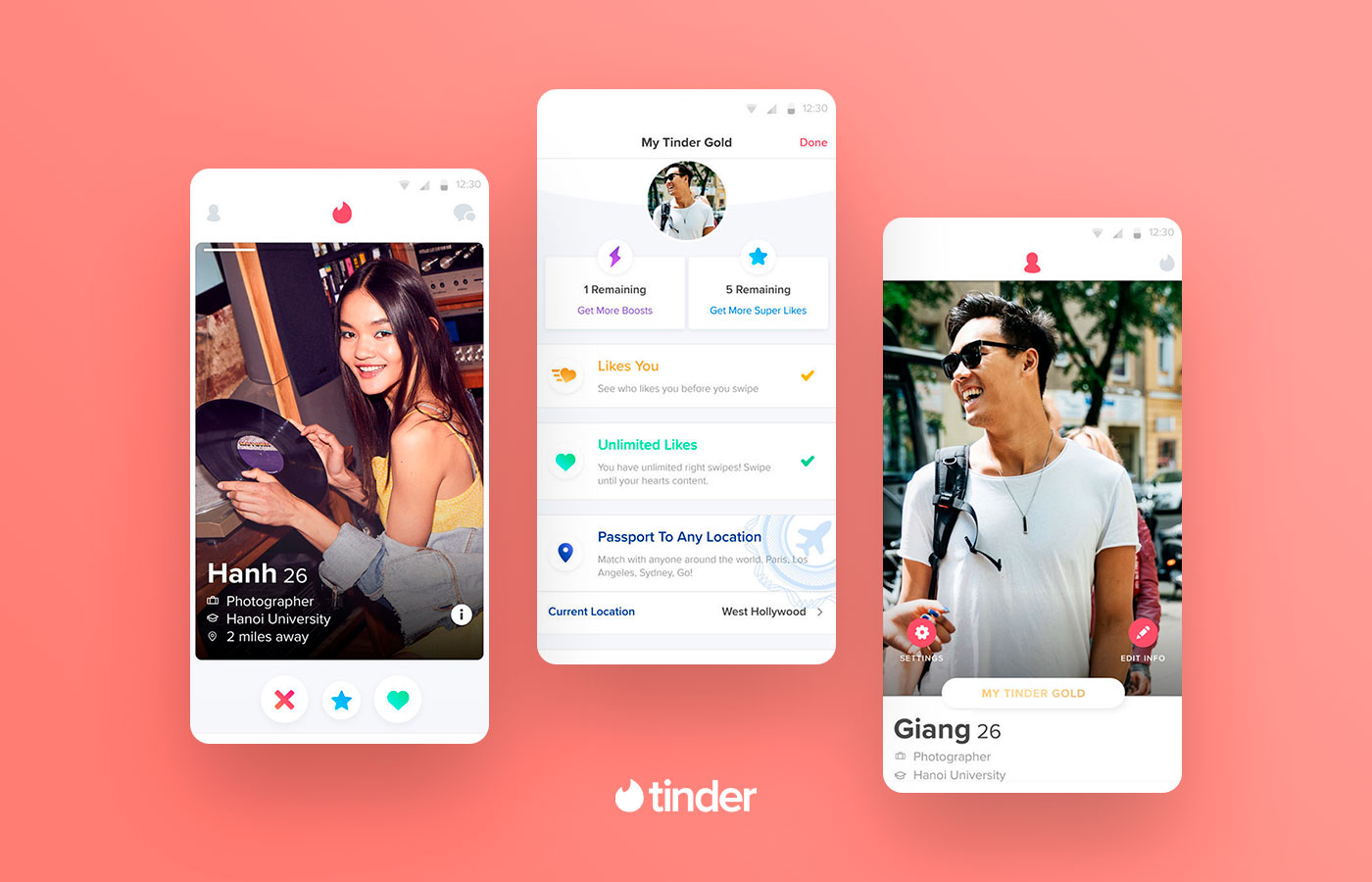 The cost to make a dating app like Tinder or Badoo will depend on a number of factors:
The platforms you want your app to run on: iOS, Android, or maybe both
The number and complexity of features you're planning to implement
Here's a rough time estimate for the basic features listed above:
| Features | Hours |
| --- | --- |
| Onboarding | up from 96 hours |
| Profile | up from 160 hours |
| Discover people | 151 hours |
| Match other people | up from 80 |
| Connections/chats | up from 140 hours |
| Security features | 54 hours |
| Push notifications | 39 hours |
| Settings | around 63 hours |
At the same time, to make an app like Tinder, you'll need other specialists besides mobile app developers. You'll need strong backend developers to set up the servers that manage your app's data and provide a connection to it. To design how your app looks, you'll need UI/UX designers. And since launching an app without testing is a very bad idea (we can't stress that enough), you'll need to add a quality assurance (QA) specialist to the list. Finally, if you're planning to hire a dating app development company to outsource the work to, you'll have a project manager to coordinate the development process.
A custom iOS dating app will take 1447 hours or longer to develop. The cost to make an app like Tinder for iOS will, therefore, begin at about $50,000. Developing a second app for Android will cost you an additional $25,000 or so.
You can read more about the cost to make an app or contact us for a custom quote.
Dating App Development: Summarizing
As the Beatles once sang, all you need is love. People find their soulmates in different ways, and using apps is one of them. As time passes, dating applications are becoming more and more trustworthy. We may be suspicious of new startups at first glance, but if they turn out to be handy, then happily-in-love users will keep the fire burning. The more ideas there are that keep people falling for each other, the better our world might eventually become.
We hope this article was useful for anyone looking up how to create a dating app like Tinder or Badoo.
If you'd like to know more, get in touch with us.
Written by Max Mashkov, Svitlana Varaksina and Elina Bessarabova.