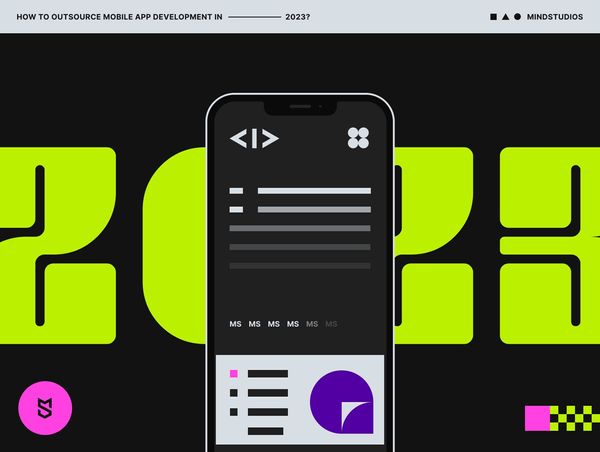 Once you've decided to create a mobile application for your business, you will face a tough choice. Is it better to hire your own in-house development team or find an outsourcing mobile app development company? In this article, we'll dig into the specifics of the latter option and let you know how to outsource mobile app development while avoiding the common pitfalls of the process.
Mind Studios has been following the outsource mobile app cooperation model for 9 years now. Along the way, we've taken up quite a few challenges, such as building four mobile apps for a food delivery service in just three months and creating one of the most popular yoga apps in Eastern Europe.
However, our experience has proved to us that every single case needs a customized solution.
It's best if you study all the pros and cons of in-house and outsourcing mobile app development teams — and then make an informed decision. This article will help you get a deeper understanding of both options, and outsourcing in particular.
Mobile application development outsourcing vs. in-house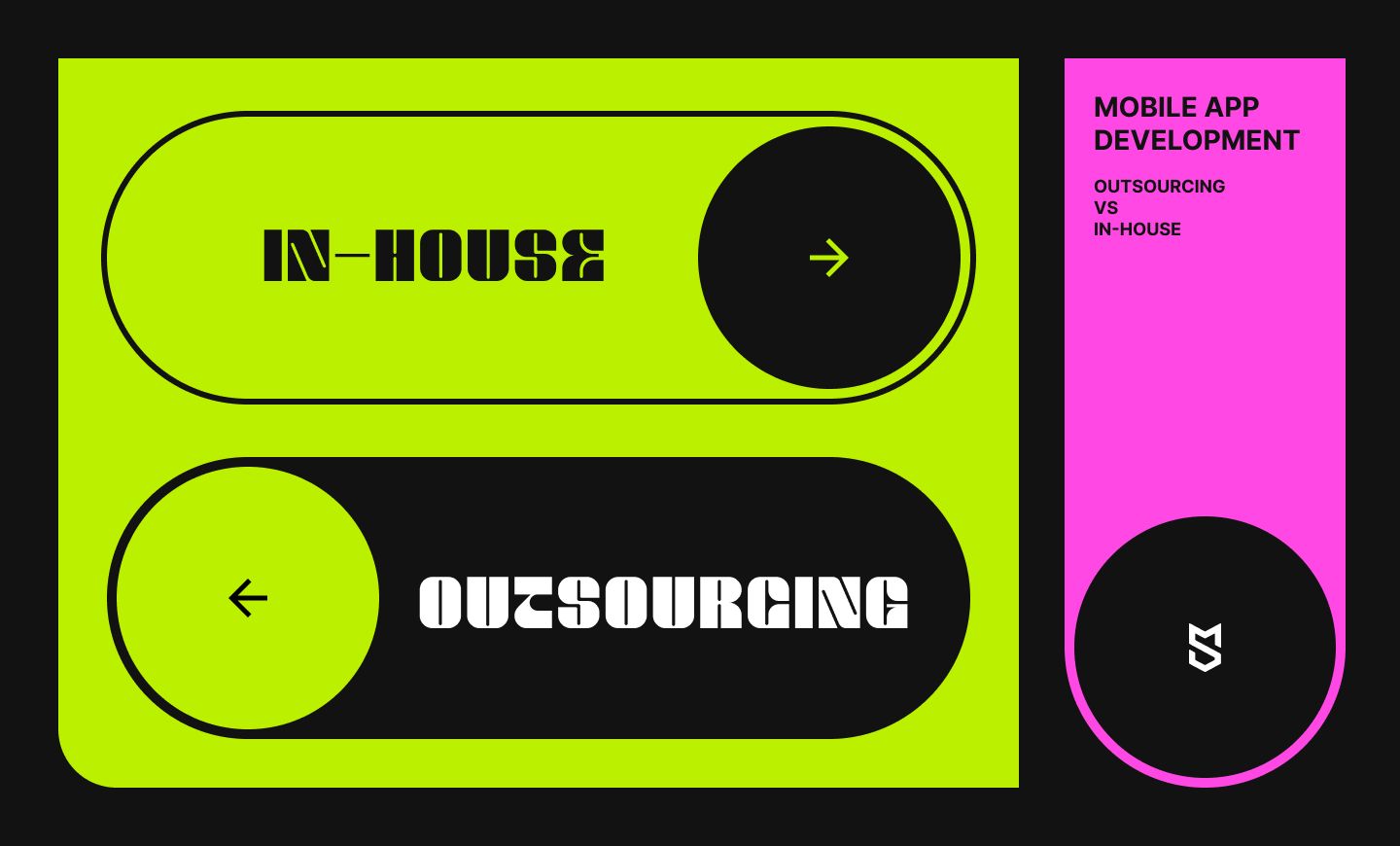 Having an in-house team of developers has some unique benefits. Firstly, you'll have a team that knows your business from the inside, with all its peculiarities. Also, you'll have full control over the app development process since the team will be working right there in your office. However, there are also drawbacks.
As a rule, an in-house team of app developers tends to be more expensive. You'll need to recruit specialists, provide them with office space and equipment, and cover all other expenses associated with in-house employees.
In addition, a fixed team often brings a somewhat limited scope of knowledge and experience, an issue that dedicated software development agencies with many different specialists can easily resolve.
An in-house team is the best choice when you have a grand idea: one that's supposed to take down Facebook or something like that; аn app that requires close collaboration with your business and is planned for years ahead, something revolutionary, not overly restricted in either time or funding. If that's not the case, consider IT outsourcing.
If you are interested in outsourcing your app, contact us for a free consultation.
If you outsource application development to a qualified team with a solid reputation, the benefits will exceed all minor drawbacks. Outsourcing application development can lower costs, increase team productivity, and accelerate project completion. This collaborative model works for startups, medium-sized businesses, and sometimes even for larger corporations. Here are just the key advantages of mobile app outsourcing.
Benefits of outsourcing app development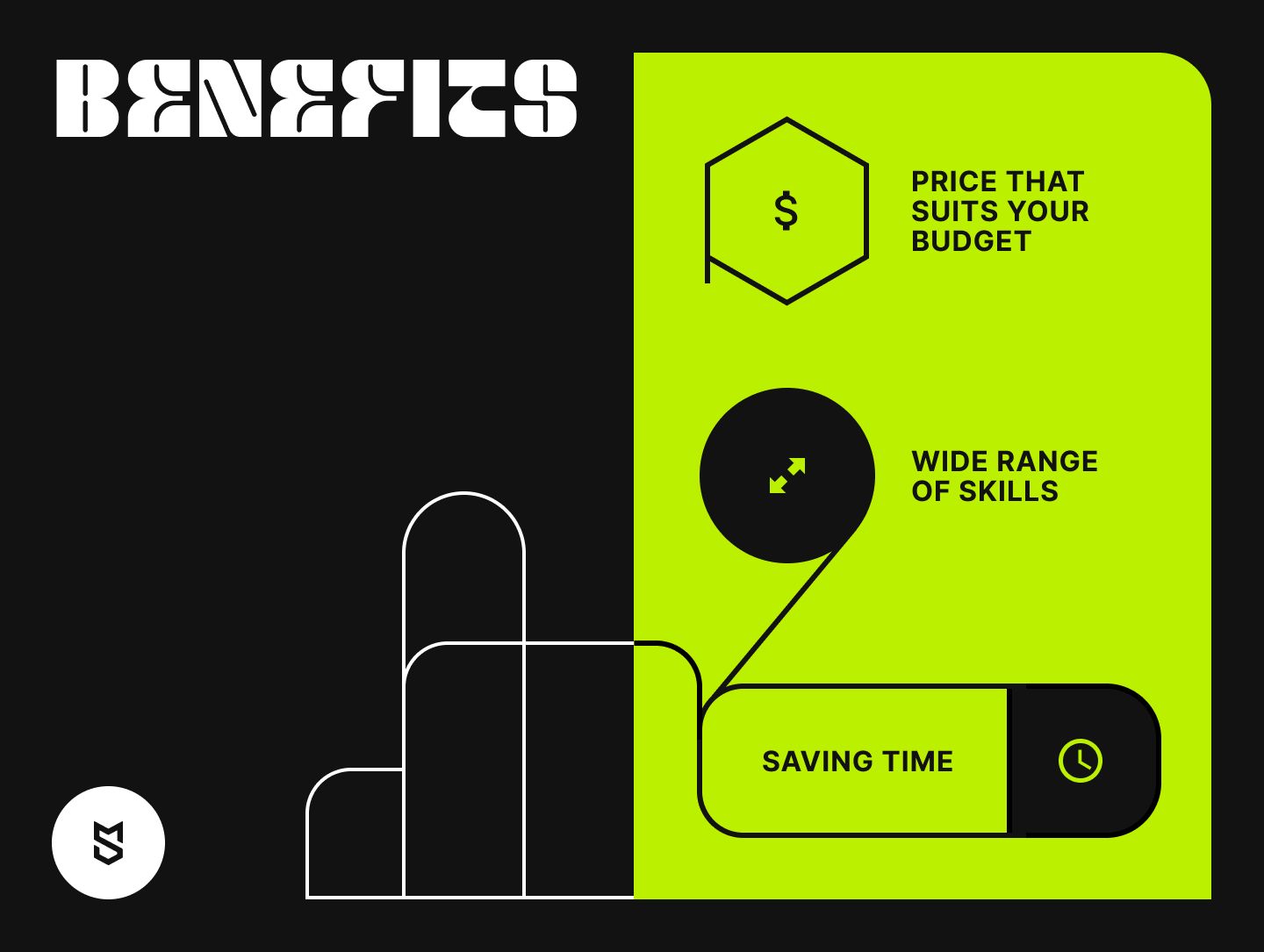 Outsourcing, especially to offshore teams, often can be associated with less personal control over the work process, as well as communication difficulties. However, there is no problem that a skilled project manager can't solve.
If you outsource application development to a qualified team with a solid reputation, the benefits will exceed all minor drawbacks. Here are just the key advantages of mobile app outsourcing.
1. Price that suits your budget
When choosing an offshore iOS app development company (or an Android one, deepnding on your needs), you are not bound to a geographical location. This makes it easier to find an affordable yet high-quality option. Developers from Eastern Europe or India will cost you a few times less than specialists in the US or Western Europe while delivering the same results. And let's be honest, price can be a game changer, especially if you are running a startup or a small business.
2. Wide range of skills
A range of skills and vast experience are the primary benefits that outsourcing can bring to the table. Companies whose work revolves around developing apps for a variety of businesses, usually offer specialists with a wide range of skills. This makes it possible to meet any problems head-on and solve issues swiftly. With an in-house mobile app development team, you'll have to search for more specialists as the project progresses, and that involves additional expenses and loss of valuable time.
3. Saving time
If you don't already have a full team of specialists who can develop a mobile app from scratch, chances are an outsourcing model will be more time efficient for you. Hiring a well-knit team of outsourcing developers with relevant experience will save you both time and money spent on recruiting, training, and maintaining employees.
Ultimately, with skilled outsourced mobile developers you can achieve just as great results as you would with in-house ones. The key to success here is finding an outsourcing company you can rely on — and that is the task we are going to get a grasp on.
What options are there for outsourcing mobile application development
An in-house team is the one you hire to design your app. There isn't much more to tell in terms of options. Outsourcing, on the other hand, is quite diverse. If you've decided to outsource your app development, you have at least three options to choose from:
Hire an app development outsourcing company
Hire freelance mobile application developers
Go with an off-the-shelf software solution
Let's see how they compare.
Three options for outsourcing mobile app development: pros and cons
Outsourcing development company
Freelance developers
Off-the-shelf software
Pros

a complete team assembled right away

everything is formalized, including the cost and scope of work

experienced, diverse specialists ready to help when necessary

organized development process

cheaper than most companies

there are some very talented developers out there

usually the cheapest option

fast to launch

a lot of features are included right away

Cons

more expensive than freelance developers and off-the-shelf solutions

companies can be less flexible in their work than freelancers

freelance developers usually have narrow specializations in platforms and technologies

lack of guarantees and client protection measures

communication and time management are sometimes an issue, especially if you're in different time zones

not always possible as there might not be a solution that can implement your idea

difficult to customize and transition from if you decide to move to another system

may include more features than you need

UI/UX design will most probably be standard

no swift updates and changes in response to the market situation
Your choice will depend on the scope of work you need, the type of app you're developing, and your budget.
If you're making an app for an existing business and you don't need anything too extravagant or totally unique, an off-the-shelf solution might be the one for you. More so if you're time- and budget-strapped.
Choosing to outsource app development with freelance developers can also be a worthy idea for a simple app. Freelancers usually have one or a couple of niches they work in and are good at. If features you need fall into the app developer's area and level of expertise, you can score big in terms of cost savings. Some freelancers also work in collaboration with others, forming teams resembling those at outsourcing agencies. In this case, you might not need to search for separate developers, designers, and QA specialists.
When your app is more complex, though, the advantages of outsourcing software development with a proper company become obvious. With dedicated outsourcing mobile developers, you get all the specialists you may need, including Android and iOS developers, UI/UX designers, testers, and those rarely employed among freelancers, such as project managers and business analysts. A full team is definitely the right choice when you need to build a mobile application from scratch.
Whatever option you choose, the advice on how to find a good iOS or Android app development outsourcing provider is largely similar.
How to outsource app development in 6 steps
So, you've got an application idea that truly gets you going, and now you are ready to move forward with it. What is next? For those of you who have chosen app development outsourcing instead of going with an in-house team, we've come up with six steps that will help you set the ball rolling.
Defining your requirements for the future product, tips for searching for an application outsourcing company, and other factors that need to be taken into account when making a decision — this instruction covers all the basics.
Step 1: Have a solid outline for an app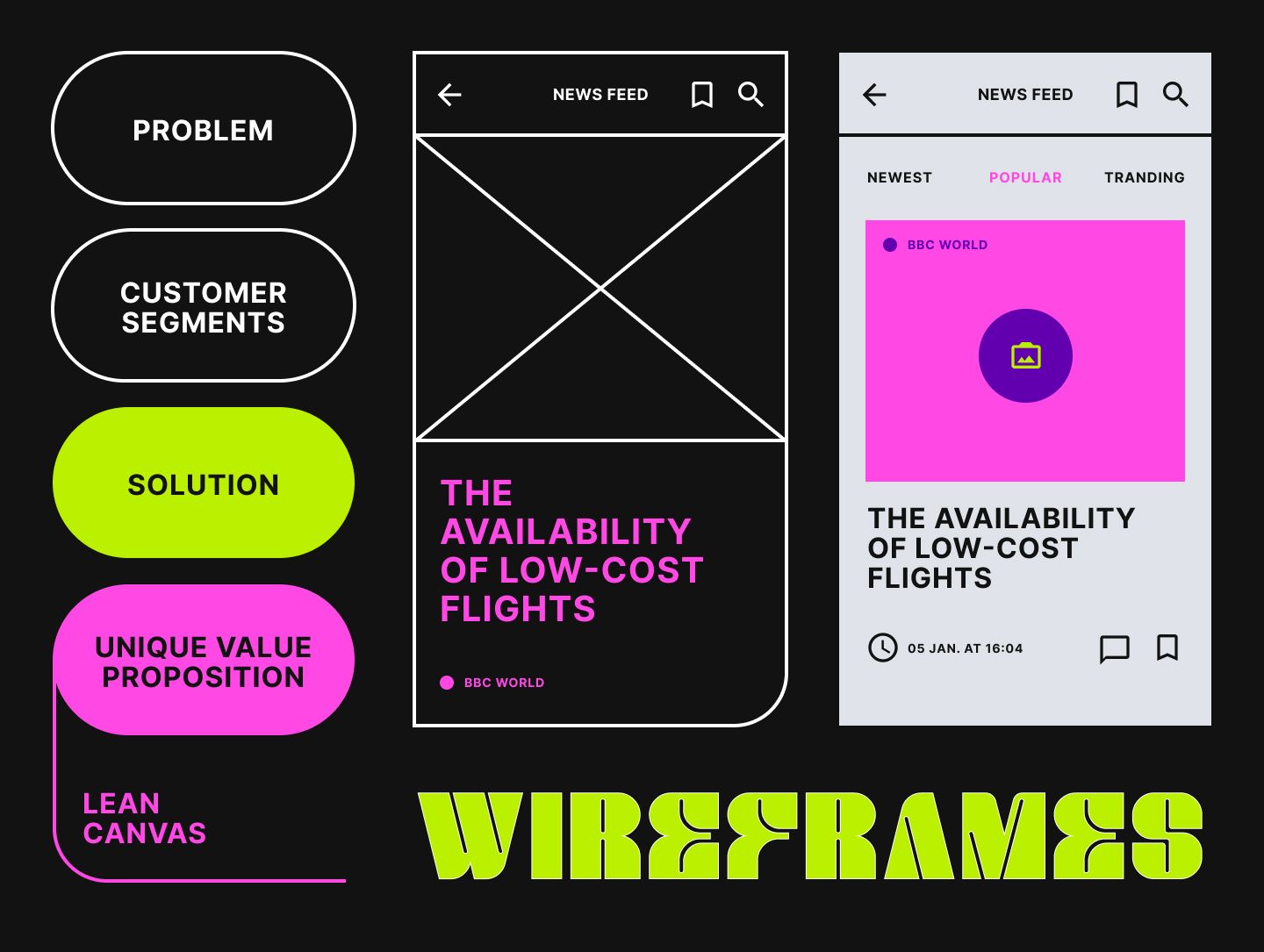 A good app development outsourcing company will help you with additional market research and business analysis, but it's crucial to have your own clear vision of your product. This will make it easier to find a service provider and establish expectations of what you want to receive at the end. Furthermore, if you choose to work with individual app developers instead of a company, the clarity of your outlines becomes even more invaluable — miscommunication can deliver you an app completely different from what you wanted.
So be as clear and precise as you can by preparing answers to these main questions:
What do you aim to achieve with your app?
What problem should the app solve for its users?
Do you want to build an iOS app, an Android app, or both?
What about a hybrid app?
What features do you definitely need?
How do you plan your app to earn money?
Step 2: Estimate the budget
Depending on how much money you can allocate for the app, the companies at your disposal will differ. It's crucial to weigh all your options taking both price and quality into account.
Keep in mind that initial calculation is just a rough estimate which can change over the course of mobile app development as the new features are added and changes are made. So, it is preferable to find an option with a preliminary cost lower than your overall budget.
We would also recommend not rushing into suspiciously cheap deals as they might cost you more in the long run. Working with freelance developers with the lowest rate may put you at risk of receiving poor-quality code, and in some cases no code at all. If your budget is limited, it's better to avoid such a risk and work a bit more on finding additional investments and trustworthy business partners.
Furthermore, despite the popular misconception, the difference in prices between freelance developers and companies is not always huge. It's possible to find outsourced mobile developers whose prices won't break the bank and who will still deliver decent results.
So first of all, make a list of reliable outsourcing companies or freelance developers within your budget, ask them for an estimate, and then pick the most suitable option.
Step 3: Research onshore, nearshore, and offshore mobile app developers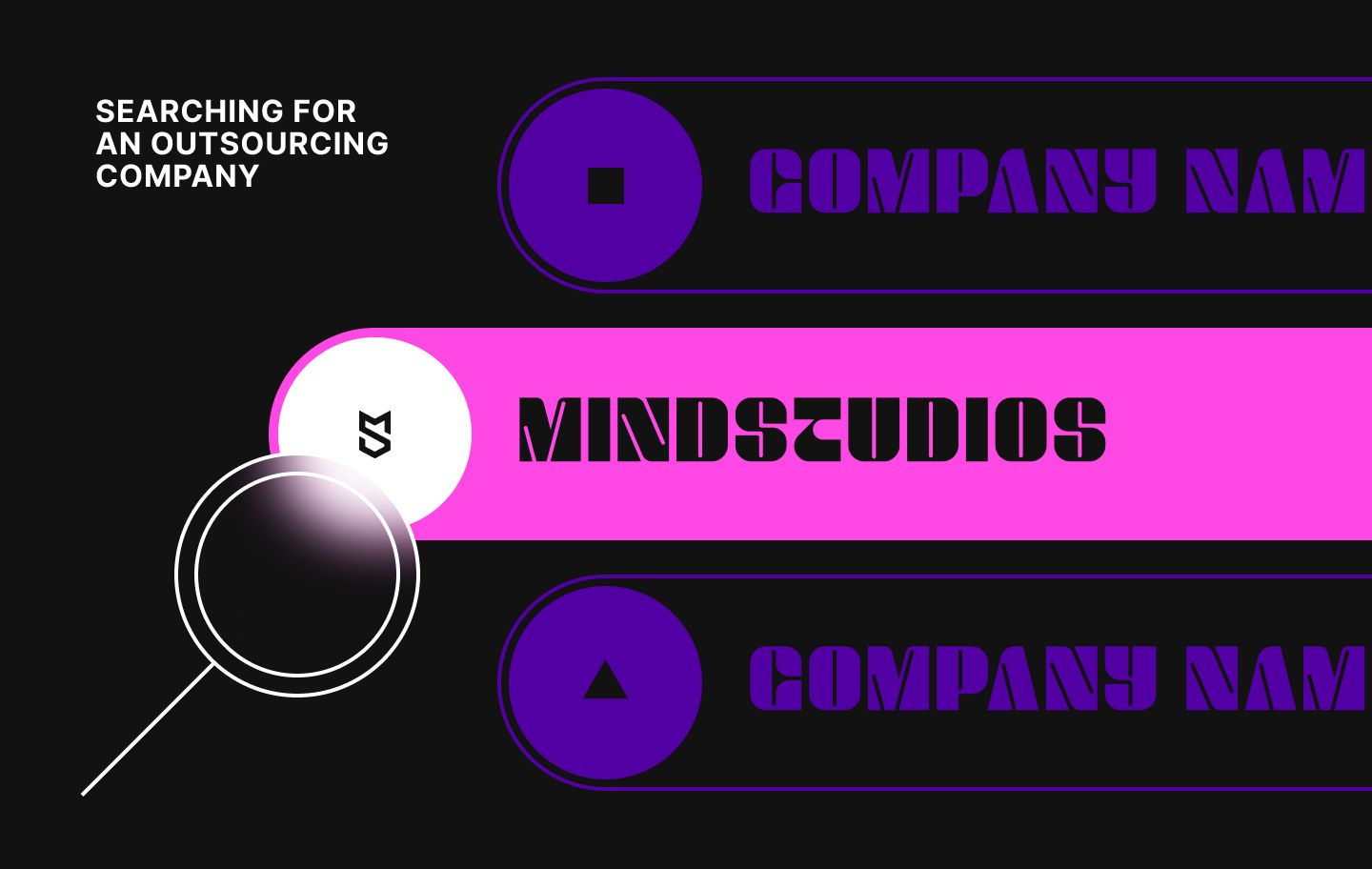 From thousands upon thousands of app development companies, you'll need to choose those that match your set of requirements, for instance, experience with the platform you're developing for, skills with particular technologies you'll need to implement, and so on. Then you need to consider the geography and communication.
There are three types of development providers classified by their location in regards to you: onshore, nearshore, and offshore. When you research how to outsource application development, you'll need to decide on the location pretty early on, as it will impact your communication with remote software developers.
Onshore app developers are located in the same country as you. Being close to you, they're usually the easiest to keep in touch with.
Nearshore companies are located in countries bordering yours or at least on the same continent.
Offshore app developers are based the farthest away. Working with them can be challenging due to the time difference which can be up to 10 hours. Your contractors may wake up when you go to sleep, and vice versa. This issue can be resolved with well-organized communication, but some sacrifices might need to be made by both sides.
Obviously, working with the onshore companies is much easier to manage. Being in the same time zone makes calls effortless, and sometimes even allows you to meet in person with the team. However, local companies might also be too pricey, especially for startups and small businesses located in the US, Canada, Australia, or Western Europe where there are high developers' wages.
So, budget-wise it makes sense to outsource your mobile app to nearshore or offshore companies with lower average costs. Moreover, as long as you find a committed and experienced mobile app outsourcing company which uses remote project management practices, you won't even feel the difference between working in different time zones.
How to find outsourced developers
For most of those new to software development, the first search strategy is simply looking up app development companies on Google. However, now that the industry has evolved, there are special websites where freelance developers can find work, and those offering projects can find workers.
Individual developers
Upwork is one of the oldest services of this kind. It provides a wide selection of specialists for all kinds of business needs but lacks mechanisms for vetting and matching those specialists to clients' demands. The bidding system also has its downsides if you're not very tech-savvy.
TopTal is usually the second option that comes to mind. It has vetting and matching systems, so it's more reliable. But it's also a bit more expensive.
Dribbble and Behance are social networking platforms popular with digital artists, and therefore might be of use to those looking for UI/UX designers.
Outsourcing development companies
Clutch. The best place to search for an app development outsourcing company is Clutch. This site has over 12,000 companies listed in the mobile development category — 4,000 if you're looking for outsourcing iPhone app development. Clutch has superb sorting features (by budget, price, location, company size, etc.) as well as ratings, reviews from clients, and names of projects companies have worked with.
GoodFirms. A well-trusted research and review platform that helps customers find the best software solution among the listed companies. It's mostly used for B2B connections, as it is considered to be a reliable customer-oriented source with a categorized directory.
Quora. You can also rely on search engines and Quora to make a list of options to then narrow down.
Chances are you'll still find yourself looking for information about your options on Clutch, though.
Step 4: Examine mobile app developers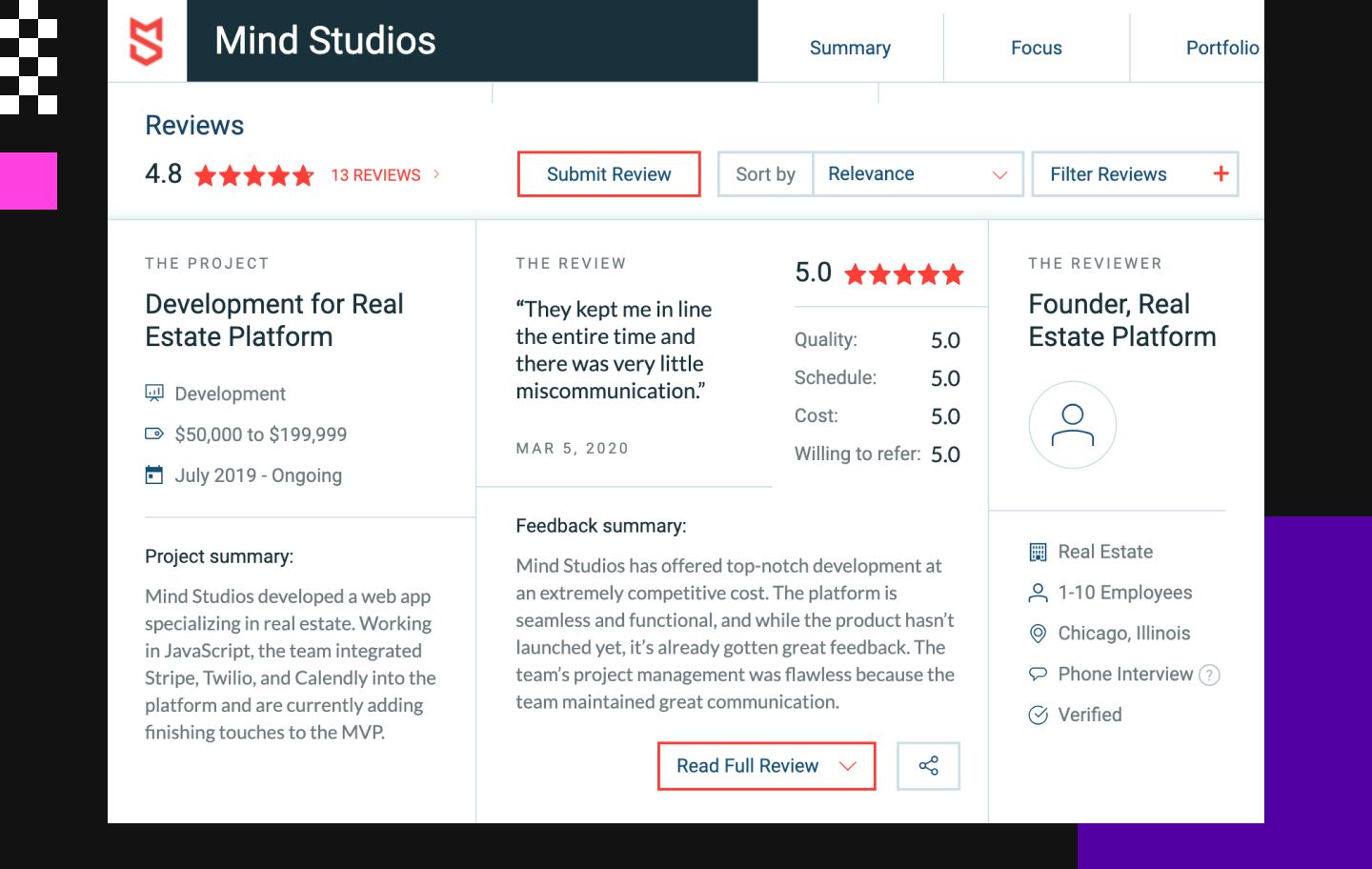 Your first list of outsourcing providers that seem to match your needs, whether they are agencies or freelancers, might be pretty long. Maybe even too long to contact each of them personally. If that's the case, it's time to check them more thoroughly to narrow down the list.
First, go through the portfolios or at least some sort of certification. This is the direct proof that the company or an individual app developer has relevant experience. It's important to check this if you want to build a top-quality application. If relevant experience does exist, we'd recommend investigating further, for instance, downloading the app to make sure it works.
Another way to see if you should hire an app developer is to check positive and negative reviews by getting in touch with the customers who collaborated with them. Most services like Clutch feature reviews, and some of those reviews are quite detailed, listing both strengths and weaknesses of a particular company.
Deep research of service providers on your list will most probably make that list significantly smaller.
Step 5: Contact the remaining companies or developers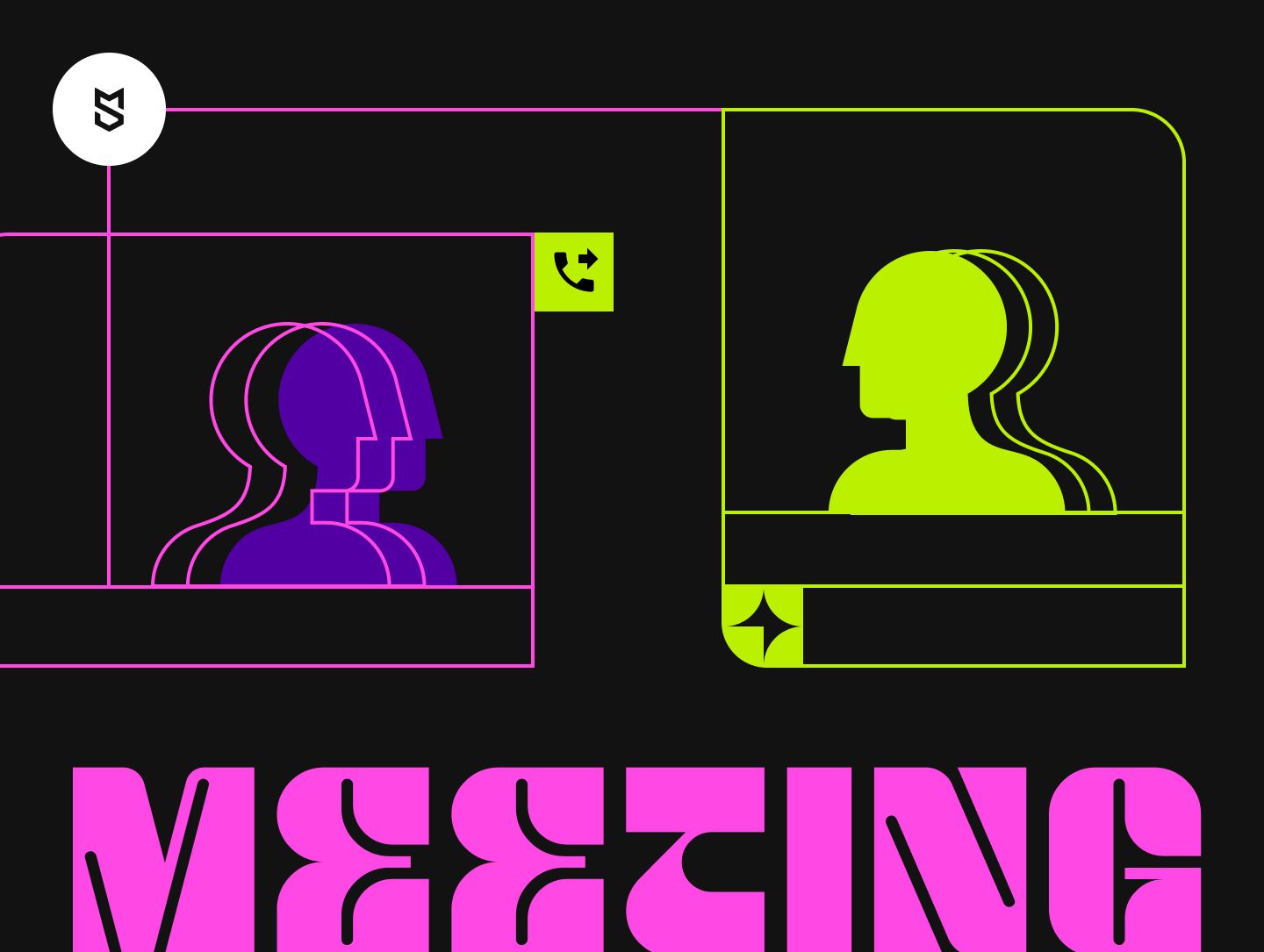 It's ideal to narrow your list down to about five options. This way, you won't spend too much time contacting each company or developer for a quote and a consultation.
Upon establishing contact, you can ask your prospects for more information, such as:
what they've been working on that's not featured in the portfolio
whether they can offer references
what educational courses or conferences their team members have attended this year, what means of communication they use
Ask anything you haven't found information about online so you can make a well-informed decision based on all the data.
Step 6: Maintain good communication with developers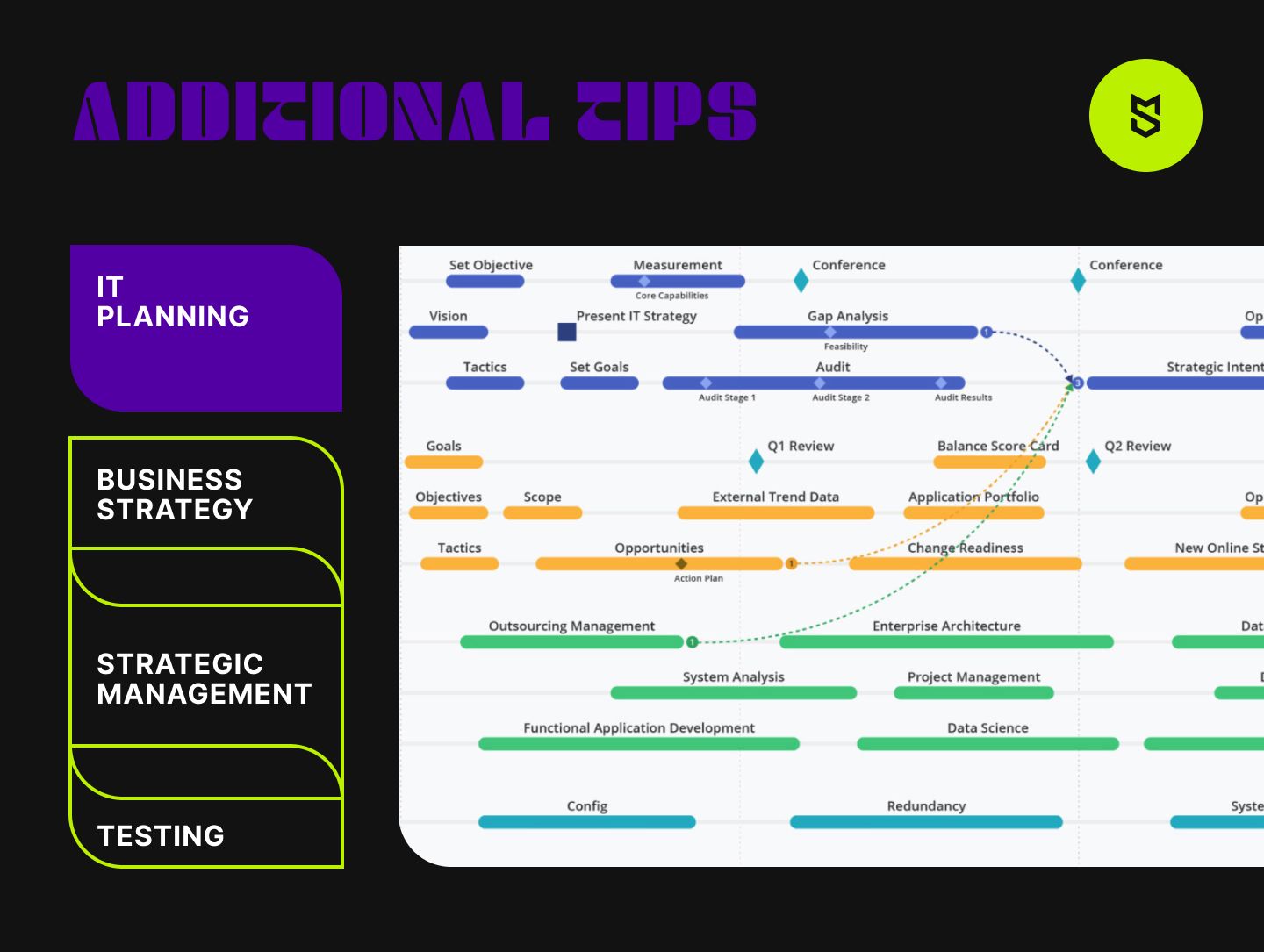 Keep up the communication with developers and keep your finger on the pulse of things throughout the whole app development process. If you're working with an app development outsourcing company, you'll have a project manager who will keep you posted. If you've chosen to work with a freelancer, take time to agree on the means of communication and how often you need to be in touch.
It's also essential for you as the product owner to make your relationship with the app developer official. With companies, you'll no doubt have a written agreement. But some freelance developers might be reluctant to make things official. That's a sign to be alert.
How to reduce risks of mobile app development outsourcing
Finding a trustworthy company for outsourced application development is a challenge, but quite a manageable one. There are tips and tricks that will help you make an informed decision and achieve desired results — and we've collected them all into a check-list.
Check the company's experience
If you don't have a direct recommendation regarding the developers you are thinking of working with, don't skip the research step. Examine the company's website and case studies listed there, see how they've tackled the difficulties that emerged, ask for references, and download other apps that the team has developed.
Make a trial period and money-back guarantee part of the deal
It takes time to check whether you and the outsourced team are on the same page work-wise, and to make sure whether your collaboration will result in success. Especially, if you have never worked together before. Assigning them a small or medium-sized task, such as creating a logo or an app mockup, and agreeing upon a money-back guarantee clause will help you establish trust, as well as eliminate the risk of negligence and poor work ethic.
Sign an NDA
Working with outsourced developers includes entrusting them with sensitive data and data of the company's clients. A non-disclosure agreement ensures that it will remain confidential, This will also legally protect your app idea from being stolen by other companies.
Establish business communication guidelines
If you have decided on signing a deal with an outsourced team, especially an offshore mobile app development company, be sure to agree on the workflow specifics. This might include setting channels of communication, reporting mechanisms, frequency and length of online meetings, timing, and so on.
Avoid paying large sums of money upfront
Advanced payment is a common practice as it protects developers from unethical clients. However, you can also protect your company from unethical specialists by splitting the cost into installments at least for the first few months of your cooperation.
How much does it cost to outsource mobile app development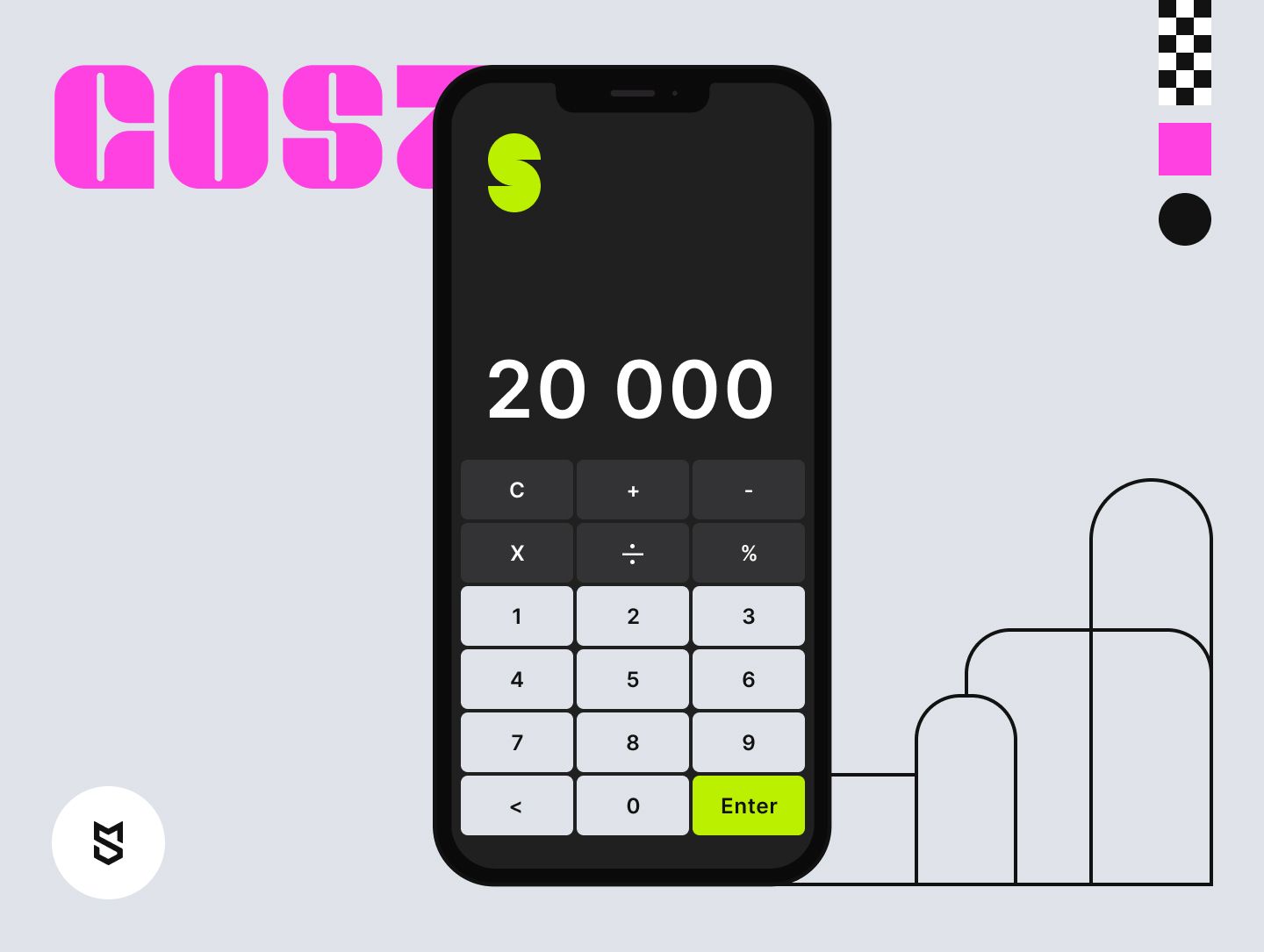 The cost of outsourcing application development depends on numerous factors, including the scope of features and tools used, the location of your developers, business niche, and many more. The more complex the app the longer it will take to build it, and hence the more expensive the development will be. US-based companies and freelancers charge higher prices than those located in Eastern Europe or India. Now we will delve a little more into the cost of outsourcing mobile app development.
For instance, the annual salary of a junior mobile developer in the USA might be the same or even a bit higher than that of a senior mobile developer in Ukraine. Even though there are countries with even lower rates, Eastern European countries are usually the optimum choice in terms of quality-to-price ratio.
Working with an outsourced team as a rule means paying the developers by the hour. Therefore, the easiest method of calculating the approximate cost of your idea is deciding on the key features of the future app and checking how many hours it would take to implement them.
The business area is also the aspect that directly affects the price. If we base our calculations on the average $40 hourly rate for mobile development, the price for a fitness mobile app will be starting at $63,770. In the meantime, the development of a grocery app like Instacart will cost you $62,000 and higher, depending on its complexity.
Let's take a closer look at the specifics of developing a food delivery app and break down its cost. While working on James Butler, an app for a Danish food delivery service, we've conducted research to see how much developing an app similar to UberEats can cost. Our estimates included the customer app, the app for delivery people, and the server part. The development includes:
Specification part
Visual prototypes
Design for Android & iOS (iPhone) platforms
iOS development
Android development
Backend
Admin panel
The minimal amount of time needed for implementation of all these stages is 1690 hours, which brings us to the conclusion that costs for food delivery apps are starting at $42,000. It is worth noting that the cost to outsource app development is lower than if you do it with an in-house development team.
If you want to learn more about price formation as in cases of different types of apps, check our previous posts:
Outsource mobile app development to Mind Studios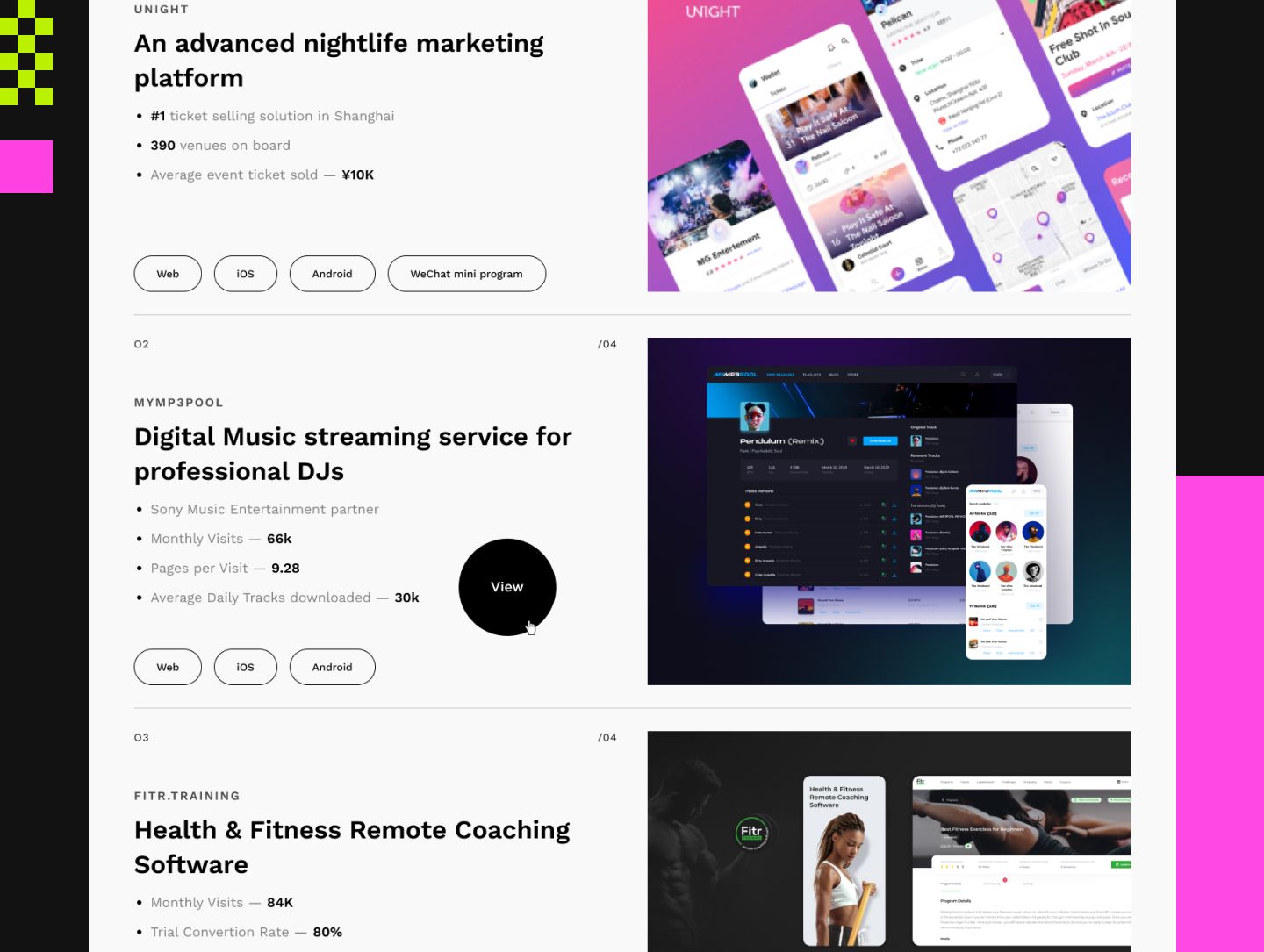 Mind Studios has been implementing projects as an outsourced team since 2013, and on average, our developers have 8+ years of experience. In addition to gathering a team of specialists who are passionate about what they do, we've created solid guidelines based on Agile software development methodology which includes Jira for progress control and Slack for communication. All of this helps us conquer borders and provide our clients with the best custom solutions to their ideas.
Surely, we don't expect you to take our words for granted. Our experience is supported by reviews on our Clutch profile, Dribbble and Behance portfolios, and case studies published on our website.
If you are looking for an outsourcing app development company, we suggest adding us to the final list of candidates and requesting a free 45-minute consultation. During this meeting we'll discuss your application idea, and strategies that can turn it into a successful product.
Conclusion
Finding a decent company for outsourcing mobile app development is not an easy task, what with the number of firms and individual developers on the market. But working with a good company is not only beneficial for your product and your business, it's also a pleasurable experience. In this guide, we've tried to provide you with the most crucial pointers and recommendations so you can find what you're looking for.
2