Once you've decided to develop a mobile application for your business, you may consider outsourcing development. In this article, we'll talk about how to outsource mobile app development and how to find a good outsourcing company to implement your idea.
First things first: What are all the options when it comes to app development?
There are two — you can either hire your own in-house development team or outsource mobile app development to someone else.
---
Contents:
---
In-house development vs Outsourcing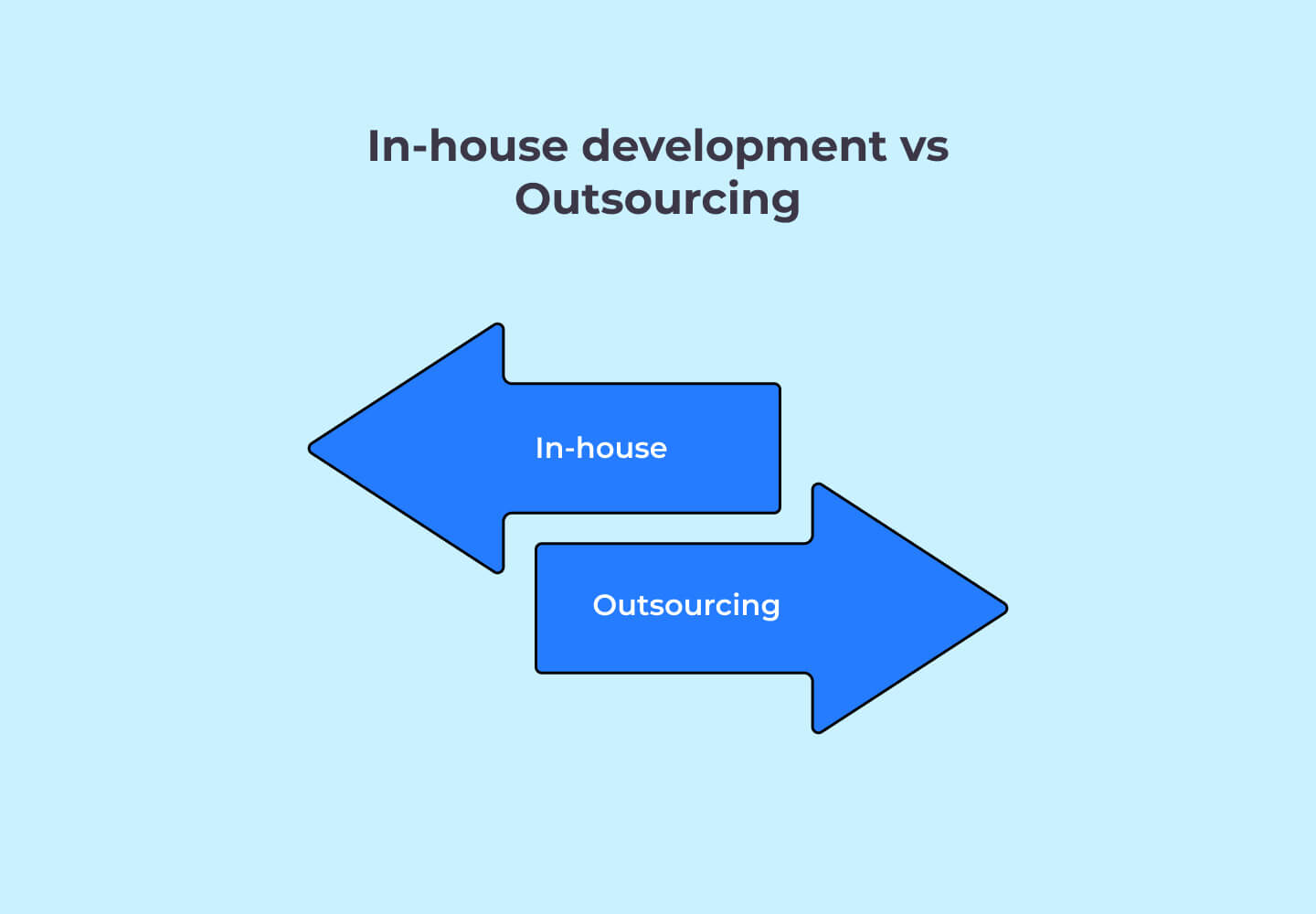 Having an in-house team of developers has some unique benefits. For one, you'll have a team that knows your business from the inside, with all its peculiarities. Also, you'll have full control over the app development process since the team will be working right there in your office. However, there are also drawbacks.
An in-house team of app developers is expensive. You'll need to find specialists, provide them with space and equipment, and cover all other expenses associated with in-house employees.
In addition, a fixed team often brings a somewhat limited scope of knowledge and experience, an issue that dedicated software development agencies with many different specialists can easily resolve.
An in-house team is the best choice when you have a grand idea: one that's supposed to take down Facebook or something like that; аn app that needs close collaboration with your business and is planned for years ahead, something revolutionary, not too restricted in either time or funding. If that's not the case, consider outsourcing.
If you are interested in outsourcing app development, contact us for a free consultation.
Outsourcing app development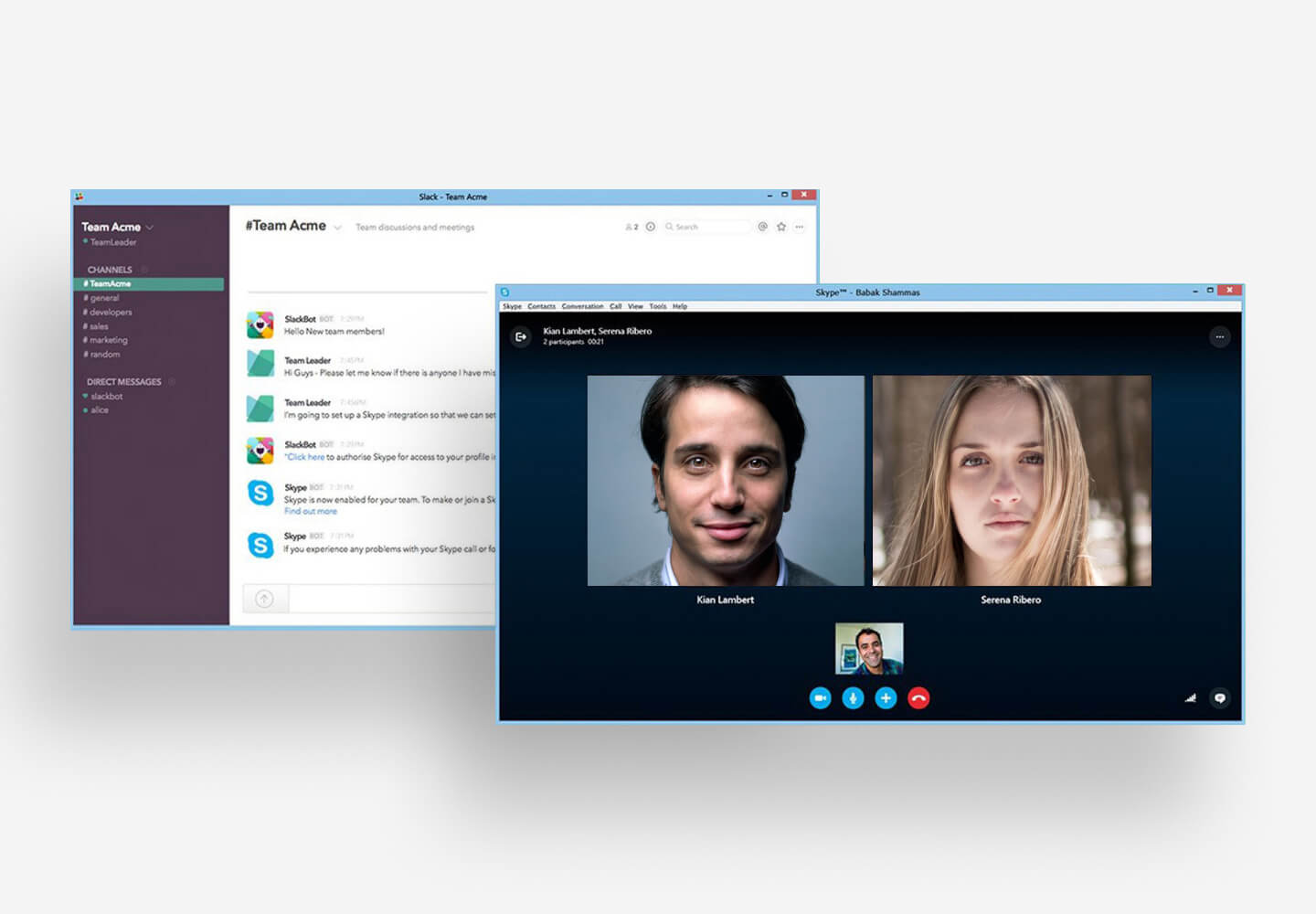 A range of skills and wealth of experience are the best things outsourcing can bring to the table. In a company whose work revolves around developing apps for a variety of businesses, specialists can be found with a range of skills. This makes it possible to meet any problems head-on and solve issues swiftly. With an in-house team, you'll have to search for more specialists as the project progresses; and that involves additional expenses and loss of valuable time.
Outsourcing does, however, tend to offer you less personal control, as you're not in the same space as the team and sometimes not even in the same time zone. This may result in difficulties with communication, but it's not a problem a good project manager can't solve.
At the same time, outsourcing app development is cheaper than housing a team of your own. Even if you decide to hire an outsourcing company based in the US, it will still cost less than most in-house development options. And skilled outsourcing providers in Eastern Europe, India, and Africa offer app development services that will likely cost even less.
If you manage to find good outsourcing application developers, you win big time compared to having an in-house team. And we can tell you how to do just that.
What options are there for outsourcing mobile app development?
An in-house team is just that — a team you hire to design your app. There isn't a lot in terms of "options." Outsourcing, on the other hand, is quite diverse. If you've decided to outsource your app development, you have at least three options to choose from:
Hire a development company
Hire freelance developers
Go with an off-the-shelf software solution
Let's see how they compare.
Development company
Freelance developers
Off-the-shelf software
Pros

a complete team assembled right away

everything is formalized, including the cost and scope of work

experienced, diverse specialists ready to help when necessary

organized development process

cheaper than most companies

there are some very talented developers out there

usually the cheapest option

fast to launch

a lot of features are included right away

Cons

more expensive than freelance developers and off-the-shelf solutions

companies can be less flexible in their work than freelancers

freelance developers usually have narrow specializations in platforms and technologies

lack of guarantees and client protection measures

with freelancers, communication and time management are sometimes an issue, especially if you're in different time zones

not always possible as there might not be a solution that can implement your idea

difficult to customize and transition from if you decide to move to another system

may include more features than you need

UI/UX design will most probably be standard

no swift updates and changes in response to the market situation
Your choice will depend on the scope of work you need, the type of app you're developing, and your budget. If you're making an app for an existing business and you don't need anything too extravagant or totally unique, an off-the-shelf solution might be the one for you. More so if you're time- and budget-strapped as well.
Choosing to outsource app development with freelance developers can also be a worthy idea for a simple app. Freelancers usually have one or a couple of niches they work in and are good at, and if features you need fall into the app developer's area and level of expertise, you can score big in terms of cost savings. Some freelancers also work in collaboration with others, forming teams resembling those at outsourcing agencies. In this case, you might not need to search for developers, designers, and QA specialists separately.
When your app is more complex, though, the advantages of outsourcing software development with a proper company become glaring. With a dedicated company, you get all the specialists you may need: Android and iOS developers, UI/UX designers, testers, and those rarely employed among freelancers, such as project managers and business analysts. A full team is more beneficial when you need to build a mobile application from scratch.
Whatever option you choose, the advice on how to find a good outsourcing provider is largely similar.
How to outsource your app development to get the best results
1. Have a solid outline for your app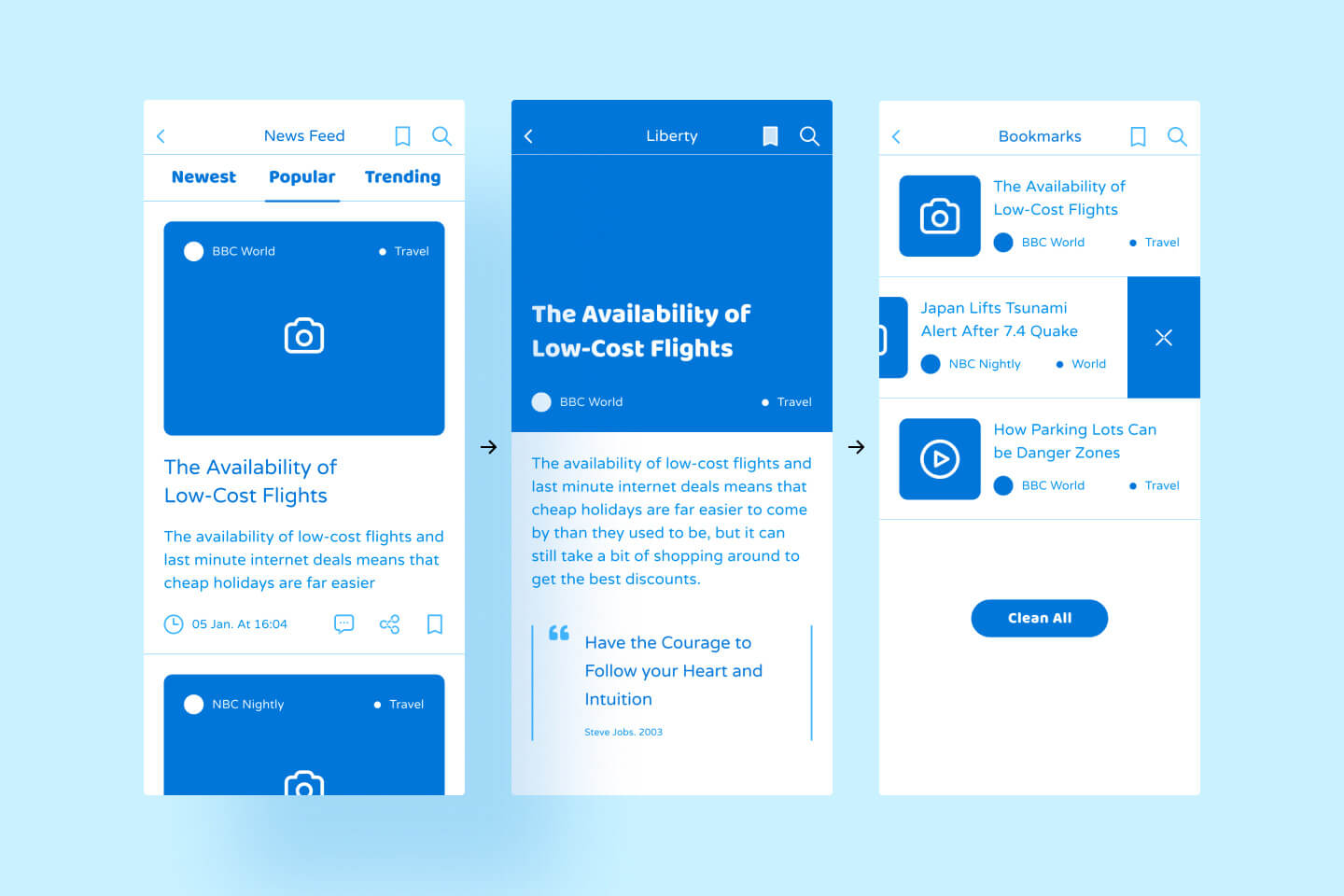 A good outsourcing company will help you with additional research and business analysis, but it's crucial to have your own clear vision of your product. This will make it imminently easier to find a service provider and establish expectations of what you want to receive at the end. Furthermore, if you choose to work with individual app developers instead of a company, the clarity of your outlines becomes even more invaluable — miscommunication can deliver you an app completely different from what you wanted.
So be as clear and precise as you can by preparing answers to these main questions:
What do you aim to achieve with your app?
What problem should the app solve for its users?
Do you want to build an iOS app or an Android app (or both)?
What about a hybrid app?
What features do you definitely need?
And so on.
2. Estimate your budget
Depending on how much money you can allocate for the app, the companies at your disposal will differ. Sometimes, the difference will be quite significant. As we've touched upon, off-the-shelf apps are usually the cheapest, but they're also the least unique and rarely stand out from the crowd. So when you need something special, a better choice will be to choose either an app development company or freelance developers.
Despite the popular misconception, the difference in prices between freelance developers and companies is not always huge. It's possible to find an outsourcing company whose prices won't break the bank and who will still deliver a worthy result.
3. Research app developers
From thousands upon thousands of app development companies, you'll need to choose those that match your set of requirements: experience with the platform you're developing for, skills with particular technologies you'll need to implement, and so on. Then you need to consider the geography and communication.
There are three types of development providers, classified by their location relative to you: onshore, nearshore, and offshore. When you research how to outsource app development, you'll need to decide on the location pretty early on, as it will impact your communication with developers.
Onshore app developers are located in the same country as you. Being close to you, they're usually the easiest to keep in touch with.
Nearshore companies are located in countries bordering yours or at least on the same continent.
Offshore app developers are based the farthest away. Working with them can be challenging, with time difference sometimes reaching 8 to 10 hours. Your contractors may wake up when you go to sleep, and vice versa. This issue can be resolved with good communication, but some sacrifices might need to be made by both sides.
Working with onshore companies is the easiest, of course. You can meet easily enough, and calls are also effortless. However, for a startup based in North America, onshore companies and freelancers might be too costly, since US-based IT firms are generally the most expensive. Many smaller US businesses (and some bigger ones) opt for offshore developers located in Eastern Europe and India due to their lower average costs.
Where to search for developers online?
For most of those new to software development, the first place to look for app developers is Google. However, now that the industry has evolved, there are special websites where freelance developers can find work and those offering projects can find workers.
Individual developers
Upwork is probably the oldest service of this kind. It provides a wide selection of specialists for all kinds of business needs but lacks mechanisms for vetting and matching those specialists to clients' demands. The bidding system also has its downsides if you're not very tech-savvy.

TopTal is usually the second option that comes to mind. It has vetting and matching systems, so it's more reliable. But it's also a bit more expensive.
Outsourcing development companies
The best place to search for an app development company is on Clutch. This site has over 12,000 companies listed in the mobile development category — 4,000 if you're looking for outsourcing iPhone app development. Clutch has superb sorting features (by budget, price, location, company size, etc.) as well as ratings, reviews from clients, and names of projects companies have worked with.
You can also rely on search engines and Quora to make a list of options to then narrow down. Chances are you'll still find yourself looking for information about your options on Clutch, though.
4. Examine the developers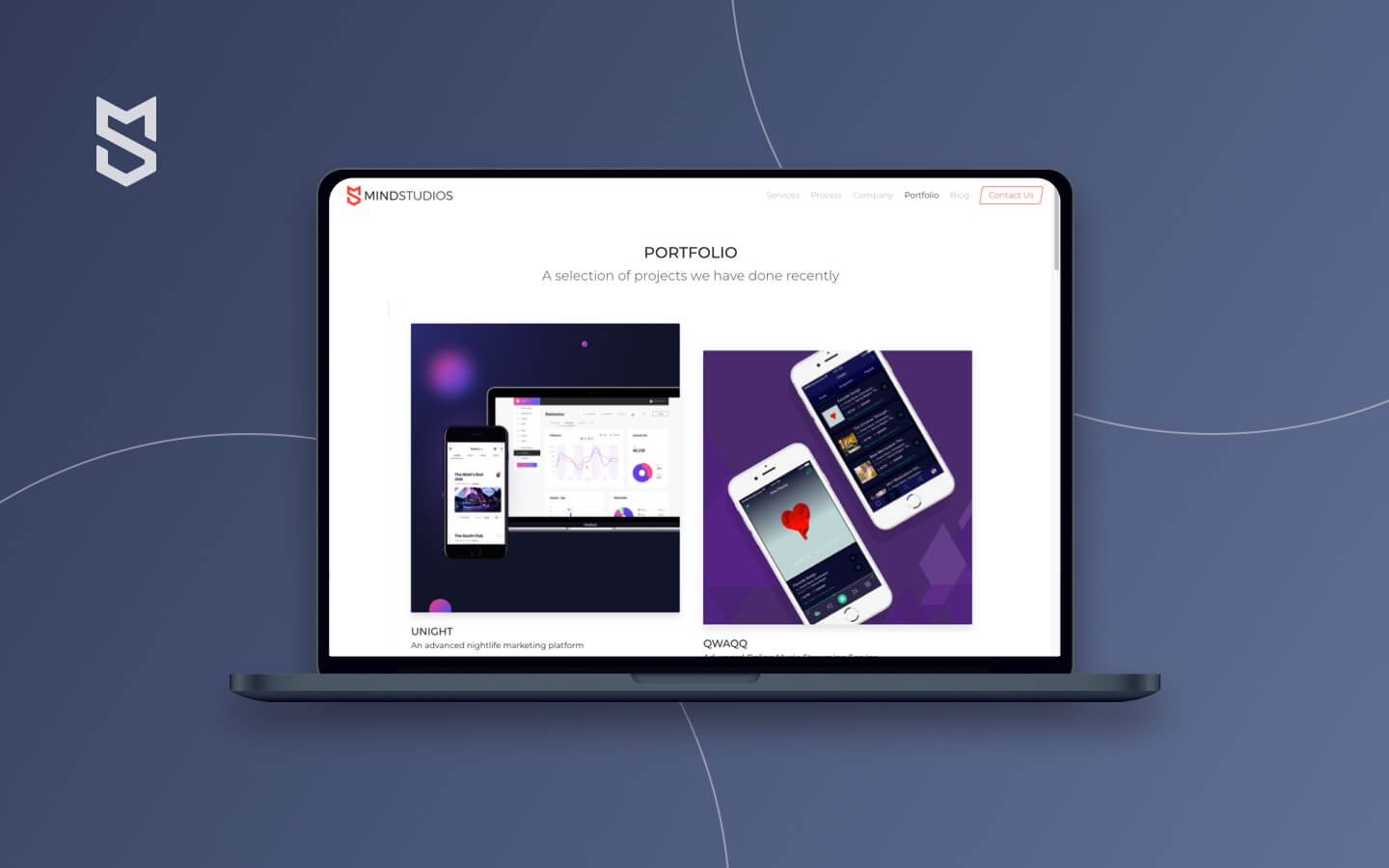 Your first list of outsourcing providers that seem to match your needs, be they agencies or freelancers, might be pretty long. Maybe even too long to contact each of them personally. If that's the case, it's time to check them more thoroughly to narrow down the list.
First of all, go through the portfolios. For a company or an individual app developer to claim they have what it takes to build your app is one thing, but do they have proof? Have they worked with similar apps or technologies before? If they don't have actual experience, maybe they at least have some sort of certification? It's important to check this if you want to build a top-quality application.
If relevant experience does indeed exist, we'd recommend investigating further — you can always download the app and see how it works.
Another way to see if you should hire an app developer is to check reviews and comments their previous clients have left. Most services like Clutch feature reviews, and some of those reviews are quite detailed, listing both strengths and weaknesses of a particular company.
Deep research of service providers on your list will most probably make that list much smaller.
5. Contact the remaining companies and/or individual developers
It's ideal to narrow your list down to about five options. This way, you won't spend too much time contacting each company or developer for a quote and a consultation.
Upon establishing contact, you can ask your prospects for more information, such as what they've been working on that's not featured in the portfolio, whether they can offer references, what they're good and bad at, and what means of communication they use. Ask about anything you haven't found information about online so you can make a well-informed decision based on all the data.
6. Tips for outsourcing mobile app development after your work has begun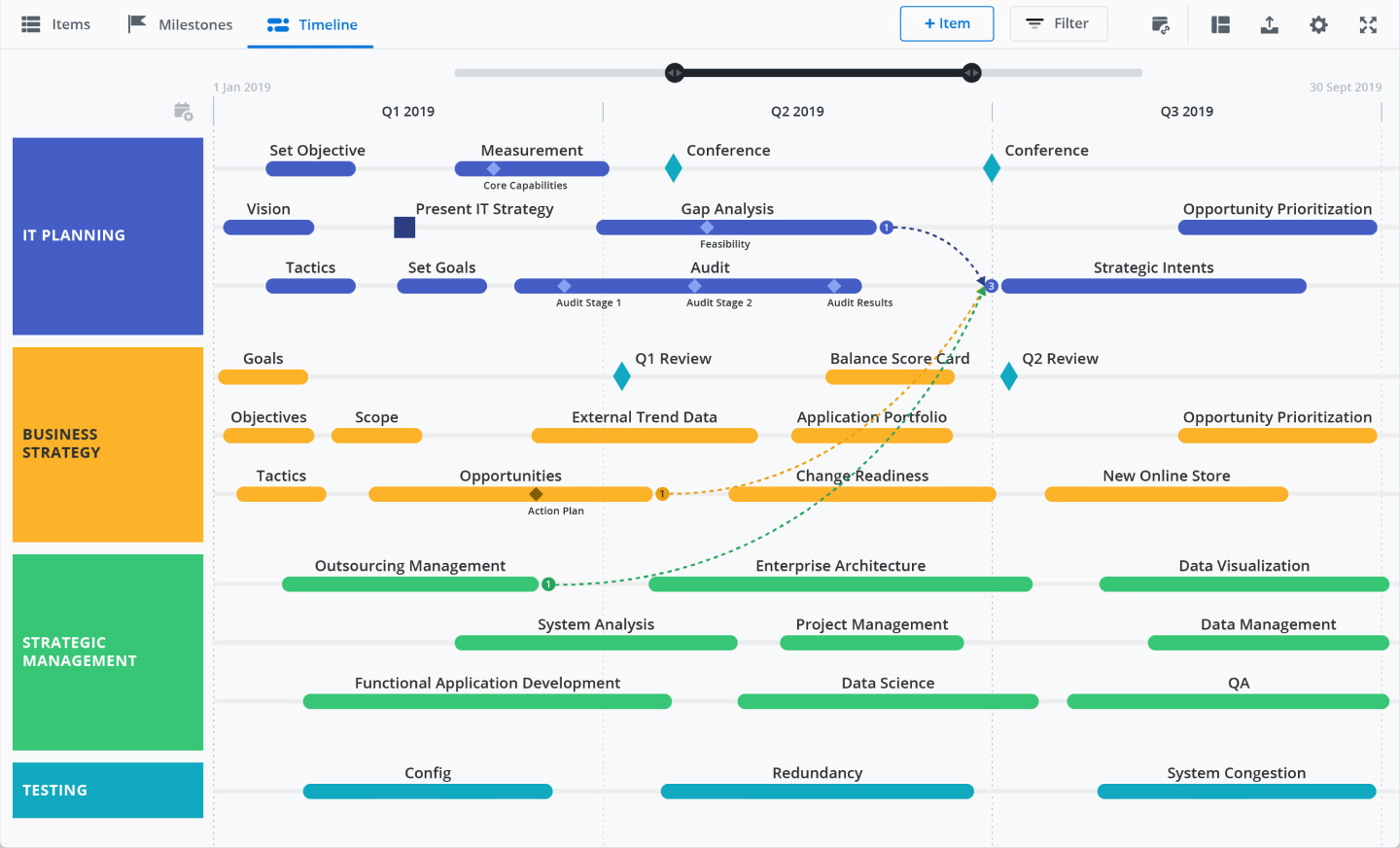 Keep up the communication with developers and keep your finger on the pulse of things throughout the whole app development process. If you're working with an outsourcing company, you'll have a project manager who will keep you posted. If you've chosen to work with a freelancer, take time to agree on the means of communication and how often you need to be in touch.
It's also essential for you as the product owner to make your relationship with the app developer official. With companies, you'll no doubt have a written agreement. But some freelance developers might be reluctant to make things official; that's a sign to be alert.
How much does it cost to outsource app development with a professional company?
Many things affect the cost of outsourcing app development, from the scope of features and tools used to your chosen platform and the location of your developers. The more complex the app, the longer it will take to build, and hence the more expensive development will be. US-based companies and freelancers charge higher prices than those located in Eastern Europe or India.
If you're interested, we have a number of articles on average costs for different types of apps. Check out our previous posts:
Outsourcing mobile app development: Conclusion
Outsourcing mobile app development is not an easy task, what with the number of companies and individual developers on the market. But working with a good company is not only beneficial for your product and your business, it's also a pleasurable experience. In this guide, we've tried to provide you with the most crucial pointers and recommendations so you can find what you're looking for.