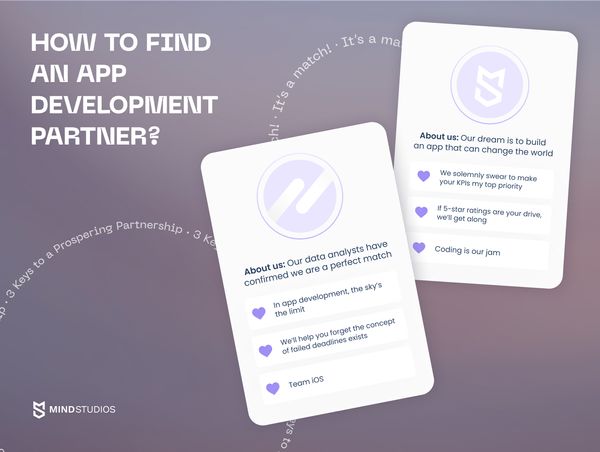 Here we examine the potential pitfalls of wrongfully matched partnerships, as well as provide you with a few pieces of advice on how to find app partners for your business.
3 Keys to a Prospering Partnership.

5 Platforms for "Founder Dating".
Earlier we used to believe that true love makes you feel like you are finally complete. Turns out, this is fair not only in terms of love - it also works for business partnership.
Does it sound like search for a perfect partner is like search for an eternal love? Indeed it is. And the consequences of a wrongfully-chosen partner can be pretty harsh for your left singlehanded business.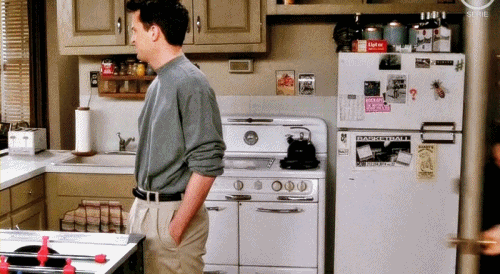 Plenty of brilliant projects fail - for a reason of their mobile app development partners not seeing eye to eye.
There are few points that indicate you found mobile app partners and have a successful coalition with your team.
1. Your strategic visions are more or less the same.
The way you see your concept and business operating, the strategic goals you're targeting - all of these you have in common. If this is an multimillion mobile application idea, you have to combust & ignite together. Finding a reliable business partner is like finding a soulmate, who's willing to move in the same direction with you. If you and your partner see your product development differently, this will undoubtedly lead to twists, turns and conflicts eventually - so better ensure it is a smooth sale in the same direction before you raise anchor.
2. You business shares are allocated rationally.
It is essential to sign a contract that has all of the shares fairly distributed between the app developer partnerships. Life is incredibly unpredictable, so you can never be way too careful. Having a contract where all the shares' percentage is written down is the safest option you can have for yourself, as well as for your partner.
3. Clear division of responsibility areas.
Too many cooks spoil the broth. In terms of business, this is as true as ever. When you're trying to make something work together as in mobile app development partnership there are many things you should keep an eye on ( like processes, budget, team satisfaction), and every now and on one of these nifty features escapes attention; as a result, it grows into a fundamental issue later on. By contrast, if you everyone in your team knows his responsibility number, failures.. Well, they still happen. But twice less likely though.
The best practise when looking for a partner to join in forces with is to clearly understand what you want from this "relationship". Do you need somebody just to cut on costs with? Or are you looking for someone to take "onboard" and help you? As these two are completely different people.
As here we are mostly focused on mobile and web partnership, we have faced with the issue of finding a perfect app partner plenty of times. Here are a few essential recommendations for you to find a perfect mobile app development partner.
Don't partner up with a person that has the same set of skills you have. It is believed that an ideal partner should compliment the set of skills you obtain. For instance, if you are a tech-savvy person, the missing link between you and a successful app launch is a communicative manager, the socializer to handle sales and management issues - while you take care of the tech.

When you partner up with somebody, here comes a number of things you can benefit out of, leaving the costs cutting along. You can get a solid help in terms of marketing, sales, project management or coding itself - depending on where your "gap" lies.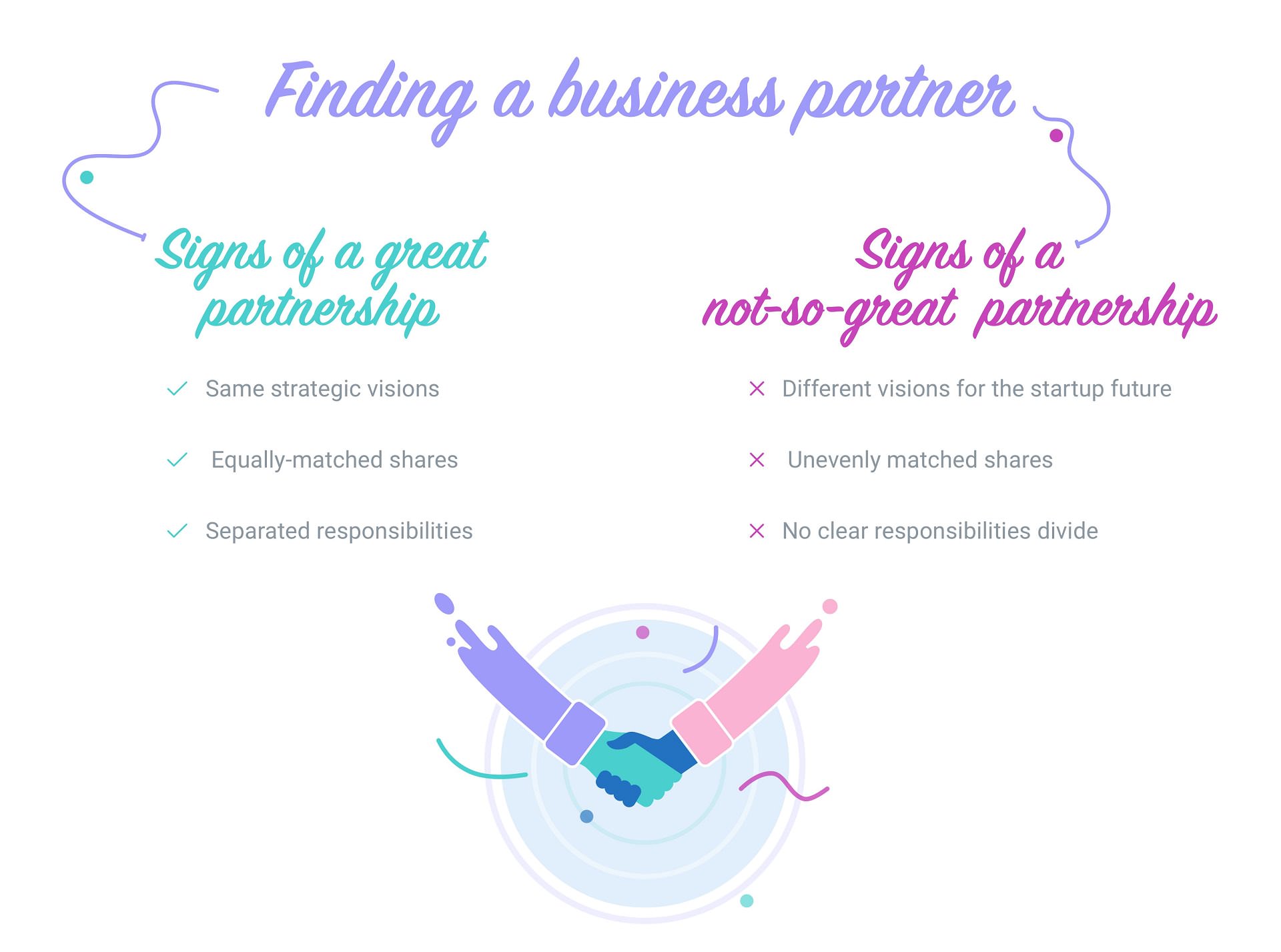 Also, plenty of newborn founders look for development partners among their personal network, within the ranks of friends and family.
The choice is bigger - here are a few platforms - created for you to find a perfect partner at.
1) FoundrDating.
The main moto of this website is ACHIEVE. BUILD. CREATE. GROW. COLLABORATE., which utterly cooperates with the goal you set when you look for a business partner. If your personal goals include widening the entrepreneurial network, finding a reliable co founder or encountering an experienced adviser to grow your startup, FounderDating is a solution for you.
Pricing: Completely free
2) CoFoundersLab.
Another widely known platform where you could look for a partner to grow business with is CoFoundersLab. This platform offers a bit different feature spectre though - here you can participate in entrepreneurial discussions, or rise new - by asking business-related questions. CoFoundersLab features also include job posting, inside network access and also unlimited access to resources, owned by the platform. Lab also has online on-platform courses for the junior executives; however, major part of functions is available for Premium users only, and you need to purchase a subscription to enjoy them.
Pricing: freemium (a limited amount of features available), full pack - up from $15 a month
3) Waxidea.
According to the platform founders, the "wax" in the title comes out of their corporate philosophy: "Our vision is helping teams to model their ideas as wax, and wax them until their idea is polished and successful with the help of their co-founders". The particular thing that makes Waxidea stand out of all the" dating websites" for founders is that it is for any kind of startup -from high-tech to manufacturing, from local shops to global business (as all the rests are mostly for tech-savvy businesses). Waxidea uses Tinder-like algorithms for matching co-founders, based on their skills, requests and skills they are looking to fulfill.
Pricing: 100% free
4) VentureStorm
VentureStorm has two system roles - startup, where users are looking for software developer partner and developer, so the platform's focus is mainly put on helping talented software development partners connect with an tech-intelligent startups. It also has a plenty of filters (like geographical filter, skill-filter, detailed profile and reviews etc.) that help entrepreneurs choose the best software partnership models for a job they offer. It is also a great fit if you need an outsource app development company, to help you with websites, or your iOS/Android apps to build.
Pricing: free sign up and listing for a developer, freemium for a single entrepreneur (with a limited amount of functions), for startups - up from $30 per month
5) Startup Weekend.
The list of massive founder-matching platforms won't be complete without Startup Weekend - a huge website that helps you find a startup-related events nearby. There can be many ways how these events correlate with startups - workshops on startup creation, meetups for mentors, investors, sponsors, partner programs and brainstorm sessions. At these events, you get a chance to network, pitch your idea and get evaluated, which makes it an incredible playground to start out.
Pricing: Startup Weekend is completely free to use, but you have to pay when signing up for an event, as this is out of platform system
We all know what Steve Jobs said about great things.
Finding a perfect partner is a lot like finding a love of your life - it is a restless search, and there always are certain issues, and it is so hard to reach a compromise here; actually, the lion's share of projects fail due to their creators - not seeing eye to eye.
On the bright side of it, compromise is possible when you share a common strategic vision; when you agree upon the general business idea; if this an idea for application, it burns within yourself, and ignites in your partner - to the same extent. Though in our interconnected world it is always a good idea to ask professionals or services related - to help you work out the 99.8% partner match. In our turn, hope we helped you figure how to choose the best app development partner.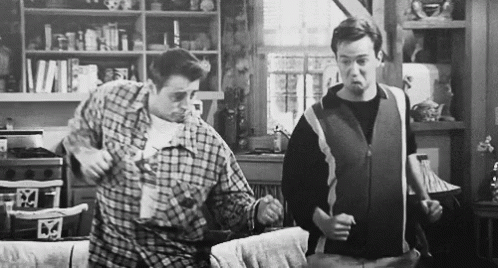 We could help finding the right partner for you
Written by Dmitry Dobritsky and Elina Bessarabova