In this article, we explore the phenomenon that is Discord: what it is that makes Discord special and how to build a similar app. Read on if you want to learn how to make an app like Discord.
---
Contents:
---
What is Discord?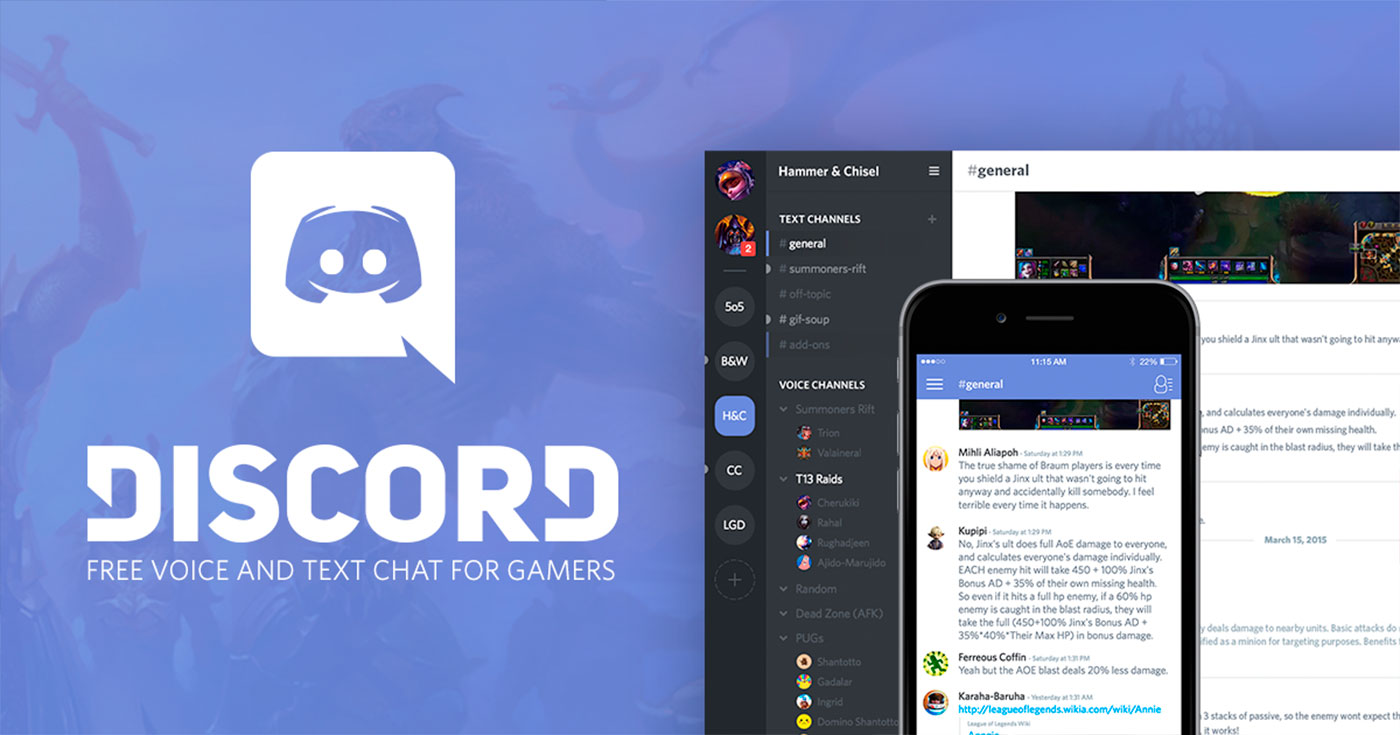 Discord has been around for very little time compared to other popular messengers, but it has quickly risen to the top and expanded far beyond its initial target audience — gamers. What makes it tick so loudly that it's heard in all corners and across industries?
Discord was created by Hammer & Chisel, initially a game development company whose games didn't really catch the public's attention. But as the saying goes, whatever happens, happens for the best. The experience of developing games brought the developers' attention to the fact that gamers struggled with group voice communication features built into games. Audio quality was lacking in the best case scenario and dreadful in the worst. Thus, the concept of a voice chat service for gamers was born.
After signing up with Discord, a user can choose from multiple "servers" — channels dedicated to specific topics. Originally, the idea was for Discord to become a communication and collaboration tool for gamers: to be used in the background for voice calls to coordinate your guild members when you clear that dungeon. When you don't need voice calls, you can still message people on your Discord server, share files, and basically do anything you do on other popular messengers.
Discord wasn't a totally new or unique project at the time, and it certainly isn't now. Slack was launched two years prior, in 2013, and Skype has been around for much longer. There are also other Discord alternatives: TeamSpeak, Overtone, Mumble, and more. So what's the trick?
A major selling point of Discord is that it has no limit to the number of users on the free server and all other limits are high enough to not be an issue. Want to support 5,000 simultaneous connections on a server? No problem. Contact support and Discord will move your server to a hardware supporting server!
Compare this with Mumble, where you need to pay to allow 15 users on your server simultaneously.
These high limits are the main reason why today not only gamers are using Discord. From Instagram and YouTube influencers to teams of coworkers, more and more people are joining the Discord community. There are servers dedicated to anything you can think of: movies, animation study groups, bird photos… everything!
Features apps like Discord can benefit from
Let's list and explain the main features of Discord.
Servers and channels
Servers and channels are where teams hang out. There can be up to 500 channels on each Discord server. Discord hosts thousands of servers dedicated to nearly every topic imaginable. If you can't find the server that suits your needs, you can create your own and share an invite link on social media. Discord even allows you to modify join settings: server admins can set a verification level to avoid spammers and bots, for example.
Like most messaging apps, Discord supports both group chats and one-on-one chats. In Discord, channels and servers are primary, though direct messaging is still possible.
Roles and permissions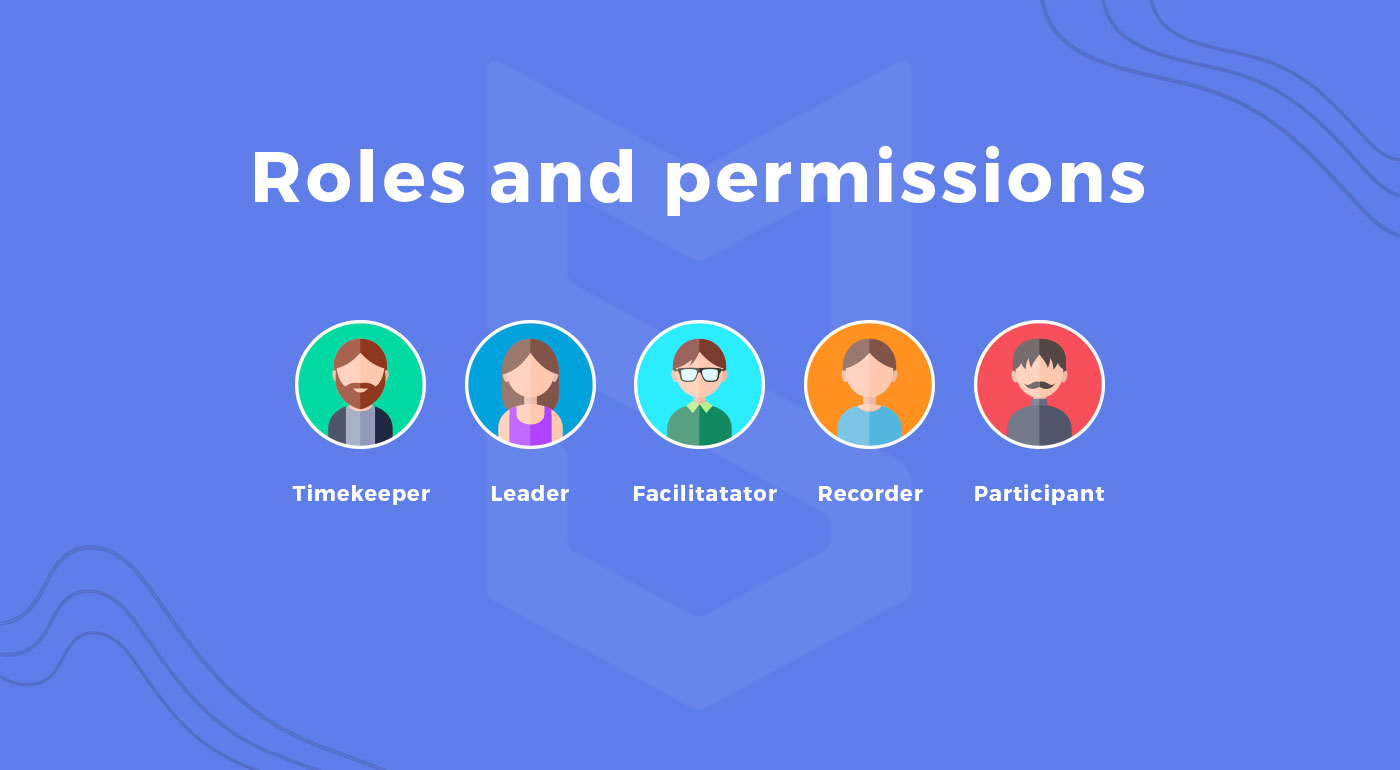 Admins can assign roles for members and tweak permissions within servers and channels. It's possible to adjust roles and permissions for all channels on a Discord server as well as for each channel separately (channel settings will override server settings in this case).
In traditional messaging apps, there are one or two roles that can be appointed in group chats — chat admin and sometimes chat moderator. These roles have specified permissions for managing the group. On Discord, there are about thirty options for permissions, and you can combine them in a number of ways. This flexibility in managing channels is one of the most attractive features of Discord. Consider it if you plan to make a website like Discord.
Chatting
Discord was created primarily for voice communication, though of course text messaging is also possible. Discord allows for both voice and video chats, and there are dedicated voice channels without a messaging option. Participants can connect to those channels and start talking or listening in a couple of clicks.
If your aim is to develop a voice chat service, you'll need quality audio. In Discord, voice and video chat functionality is built using WebRTC (web real-time communication), an open source project that uses APIs to provide applications with high-quality audio and video communication.
File sharing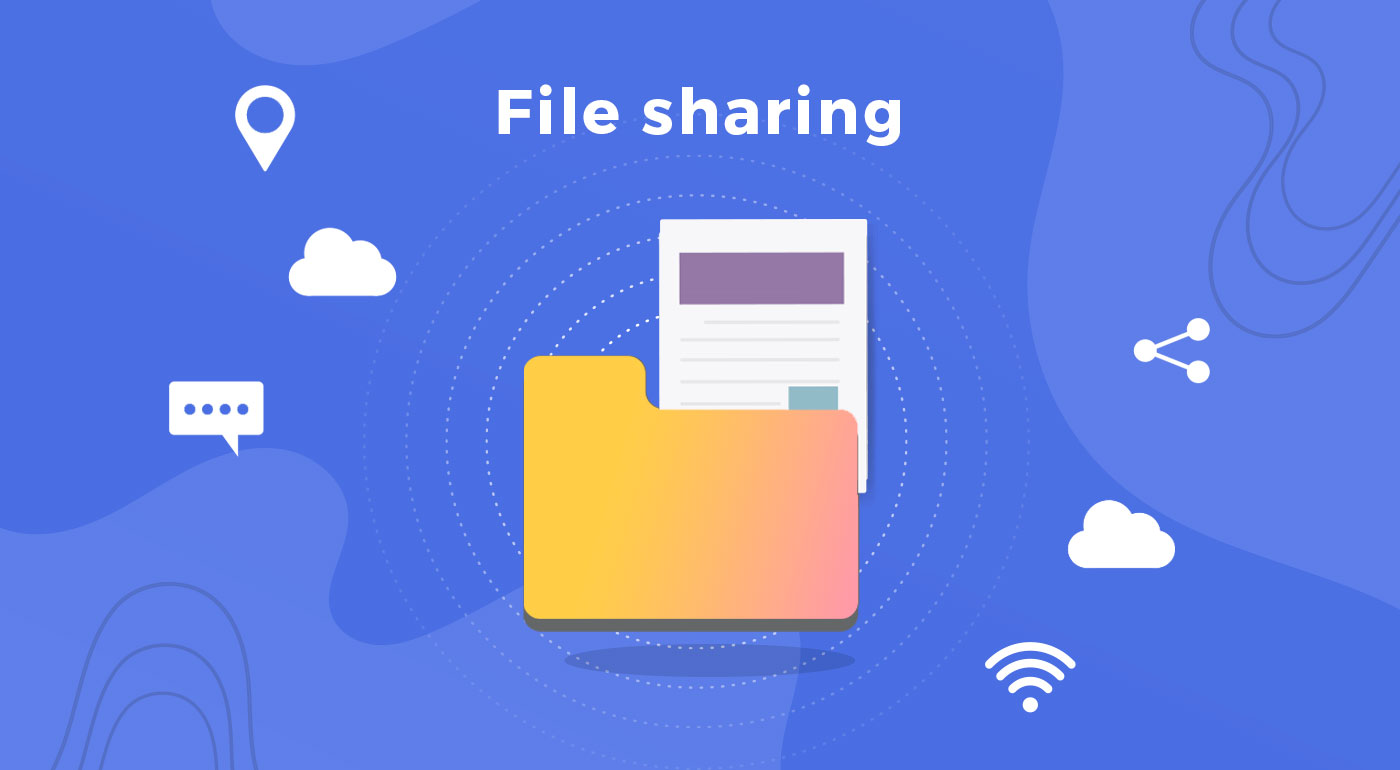 If you're planning to make a voice and text chat service like Discord, file sharing is a must. All messaging apps today have this feature, so skipping it would be a mistake. Discord falls short here compared to Slack, however: it has a file upload limit of 8 MB for a free account and 50 MB with the Discord Nitro subscription plan. However, this doesn't seem to be a big problem with users. You'll need to research the needs of your target audience to calculate reasonable file size limits (if any). Uploading large files generally requires more powerful servers.
Screen sharing
Screen sharing is another exceptionally useful feature for messengers, and this one isn't yet too widespread. The option to share your PC or mobile screen with those you're talking to will come in handy not just for gamers but for coworkers as well, making it easier to relay your message with the help of visuals.
Those using your chat service for business will also love it if you implement a feature to not only share the screen but leave notes on the shared screen. Let's take a team working on visuals as an example. When a designer shares their screen with a design they're creating, other group members might draw over it to offer corrections and ideas. This makes communication more efficient.
Notifications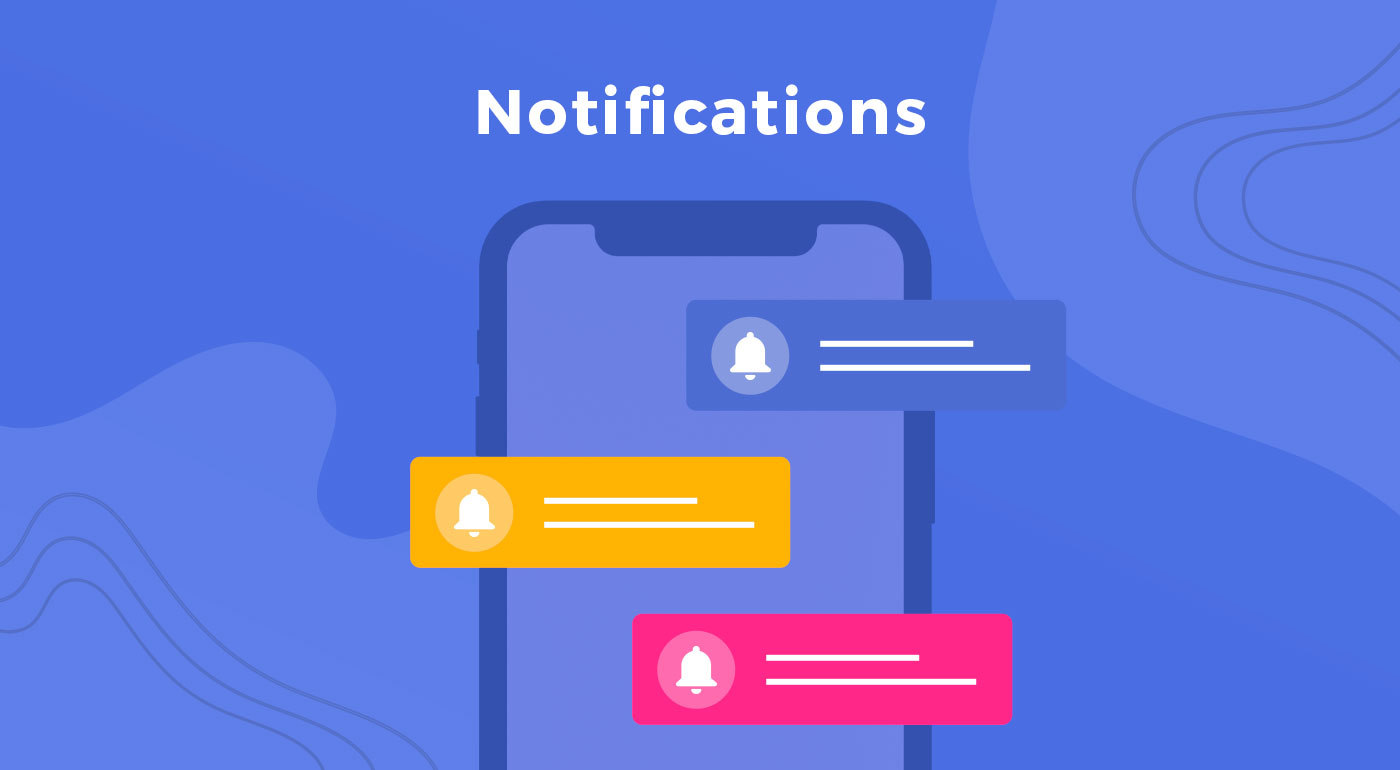 We use messaging apps to talk to people during any free moment, don't we? And we don't want to miss messages. That's why every messaging tool needs notifications. At the same time, a modern chat app needs an option to partially or completely mute notifications — you don't want your phone blaring with a call or beeping with continuous messages when you're at school, at a board meeting, or on a date, after all.
Here's what might be useful in notification settings of a chat app:
Mute all notifications
Mute specific channels/groups
Partial mute option 1 — users get notified when their username is @mentioned
Partial mute option 2 — users get notified when specific words are used
Optional muting is always useful in chat apps: when you're busy, you don't want distractions; but you also don't want to miss important information or someone answering your question. In crowded groups and chats, it can be easy to get lost when you don't follow the conversation in real time.
Message history
Some chat apps offer a setting where your messages are automatically cleared after some time. This is mainly done to save storage on your devices: text messages don't really weigh much, but they can accumulate with time. This feature can be valuable if you use an app a lot but rarely go back to check messages and files sent.
On the other hand, if you're making an analog of Discord for business, you'll need to think about providing unlimited storage. The value of reviewing communications from months back can't be overestimated when it comes to business.
Furthermore, if you do offer a long or unlimited storage history, you should also implement search functionality. This will make the user experience much smoother.
Integrations
The option to integrate other accounts and services with your chat app isn't a must but can be a nice addition. For example, you can allow users to connect their social media accounts like Twitter and Facebook or to connect their YouTube or Spotify accounts. If you're making a chat for gamers, Twitch and/or Steam integration will be a winning feature. For businesses, it can be industry-specific apps and networks.
How to make a voice and text chat like Discord
Discord is built with the help of top-shelf modern technologies. One we've already mentioned is the WebRTC project. But there are more technologies you'll need to use if you're going to create a voice chat service like Discord.
Server-side tech
The core of any VoIP app is the server part, also called the backend. A good backend ensures that communication between users will be smooth and uninterrupted. If your idea is a large-scale web and/or mobile app to connect a big chunk of the world's population — like Discord, which has over 250 million users — you'll need a backend of superb quality. Following Discord's example, you can use Elixir, Python, Ruby, and C++ for the server side. On the other hand, if your VoIP application isn't targeted at millions of users, you can hire backend specialists working with Node.js. This will be cheaper and simpler, but the load you'll be able to manage will be somewhat limited.
Client side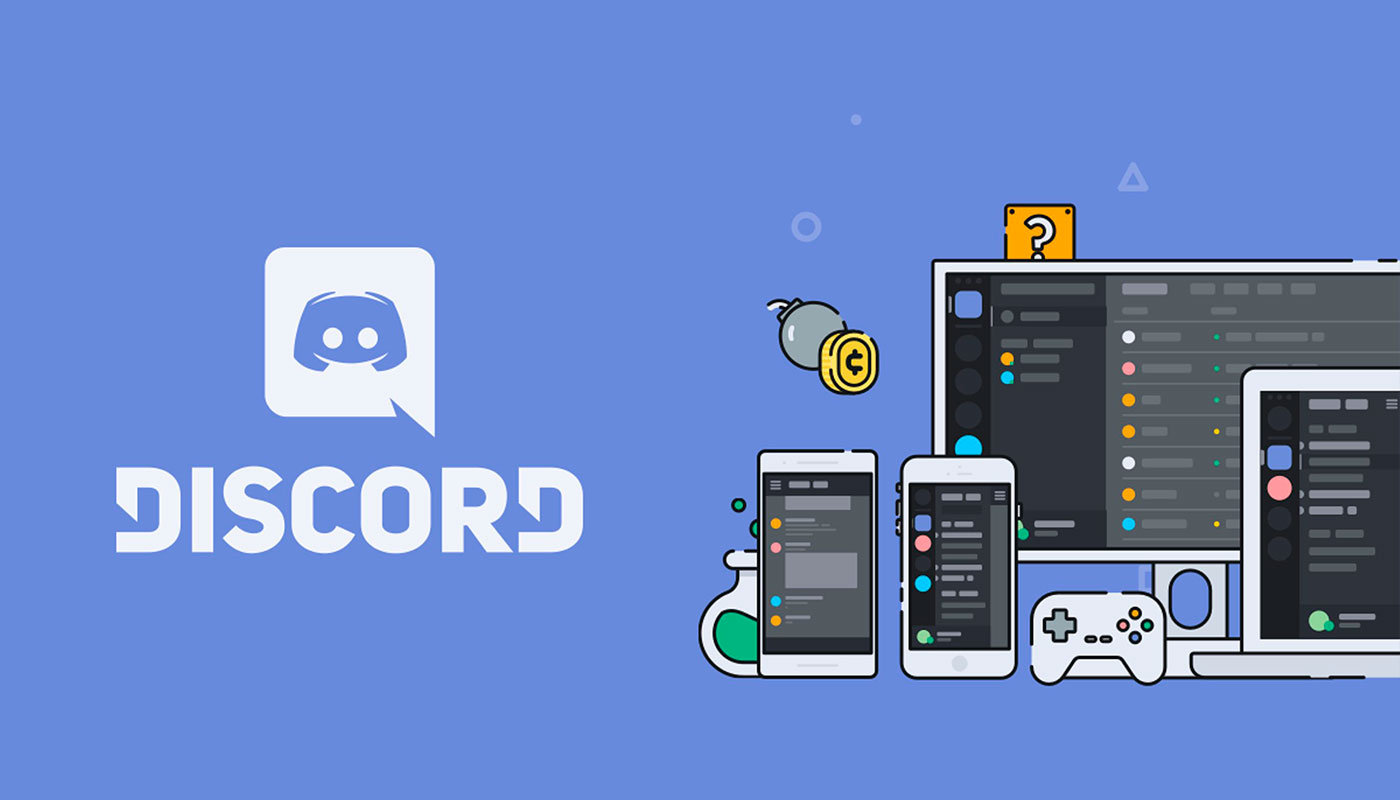 As for the client side, Discord can be used on any device: there's an app for Windows desktop, Linux, Android, iOS, and macOS. There's also a web version. Discord is aimed at gamers, who can be found everywhere and who use every platform in existence. If your Discord alternative isn't targeted at gamers, it would probably be more logical to focus on a web browser version and Android and iOS apps. Unless your pre-development research brings different results as to what devices your target audience uses for communication, of course.
Android apps are built with either Kotlin or Java, and iOS apps are built using Swift and Objective-C. All of these are official programming languages for their respective platforms, so it's up to developers which one they use.
Data protection
When you build a voice chat and text messaging app like Discord, you mustn't overlook the issue of encryption and data protection. Messaging apps aren't public boards or Facebook Feeds, even if there are hundreds of users in a chat. Any information can go through apps like Discord, including personal data and sensitive business information. Today, the best way to protect user data is with end-to-end encryption using TLS protocols.
Read more: How to make a secure messaging app
How does Discord make money?
Discord, like most messaging and chat apps, is free to download and use. However, also like similar apps, it has a subscription plan with certain benefits – two subscription plans, actually, but the second is basically the same as the first plus access to Discord's new games platform.
Discord Nitro is a subscription plan that costs $4.99 per month (or $49.99 if you pay for a year). It's cheaper than most similar platforms — Slack costs $8 or $15 monthly and $80.04 or $150 annually, for example. However, the benefits of Nitro aren't so big compared to a free plan either; it's more like paying to support the platform than anything else.
What options are there for monetizing apps like Discord?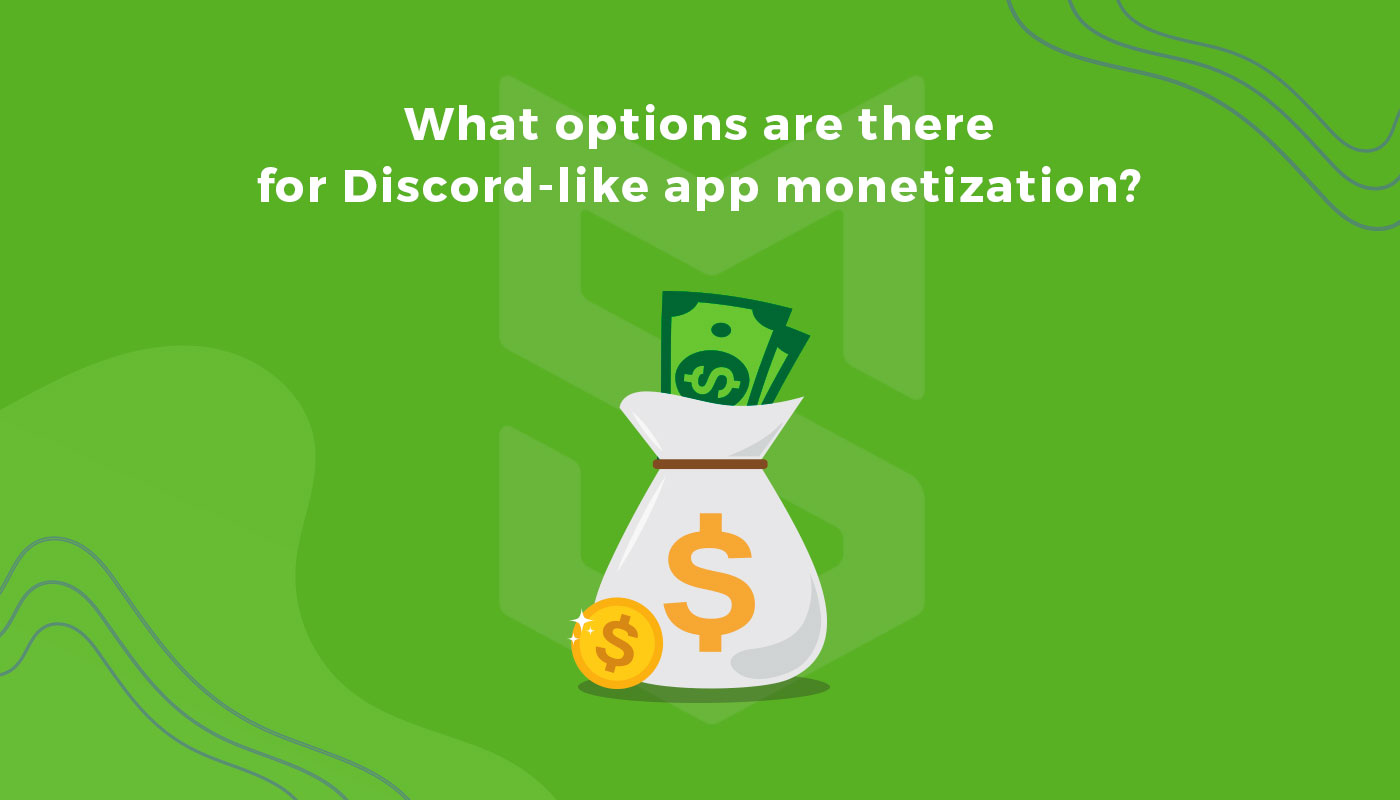 The traditional app monetization models are:
Freemium
Ads
Paid downloads
In-app purchases
To avoid overwhelming you with information, we'd just like to note that the freemium model — a free download with optional premium subscription plans or one-time purchases — has proven the best option across most chat apps like Discord. It allows casual and light users to use the app for free while those in need of extra features can pay. There are no restrictions in communication between paying and non-paying users. However, you can, of course, research your target audience and come up with an alternative solution.
If you'd like to explore this particular aspect of voice chat development, we suggest reading How Do Free Apps Make Money?
How much does it cost to make an app like Discord?
Once you've decided to entrust the development of your custom app to a development company, consider the scale of your app and what platform you're targeting: It's cheaper to outsource development for all platforms to a single company. At Mind Studios, we develop apps for the three most popular platforms: iOS, Android, and web browsers. If you decide to develop for all three, this will be the team you'll need:
1 project manager
1–2 UI/UX designers
1–2 Android developers
1–2 iOS developers
1 frontend developer for a web app
1 backend developer
1-2 QA specialist
Things that will influence the final cost are the number of people involved, the complexity and number of features, and the timeframe. With a tighter schedule, more people will be needed to complete tasks on time.
A rough estimate of the cost to make a chat app like Discord under standard conditions is $60,000 and up. For a more precise calculation, you can request a quote.
Discord-like App Development: Summing up
VoIP apps aren't the easiest to build. A lot of things must be taken into consideration: the tech behind group voice and video calls is fairly young and in constant development, and you also have high-priority data protection issues to resolve, powerful secure servers with solid backends to maintain, etc. It's not a simple task by any stretch. In this article, we've covered the most obvious questions that arise when one searches for information about how to build a voice chat like Discord.
If you've found this article useful and need a more in-depth consultation or are interested in developing a Discord-like app, contact us.