Here we explain how to launch an app in China and explore all of the potential pitfalls entrepreneurs face when starting an app in China - and provide useful advice on how to avoid them.

***

Table of Contents:
---
The shelves of the market are already stocked with a bazillion of apps (half of which would never get even a thousand of active users, but that's a different story to tell). The competition stakes rise up every day. What was original yesterday is no longer of interest today. The Ocean is extremely red - and if you don't struck the gold, it seems your mobile app idea is unlikely to succeed. Consequently, entrepreneurs go on exploration tours, seeking for better business conditions. One of the choices the vast majority consider is China. What makes entrepreneurs look at this eastern paradise and want to make an app for China?
China is Booming.
Since the ongoing economic boom, China is one of the top 10 countries with the most favorable economic conditions. Together with Russia, India and Brazil, China represents the economical force of the world we live in. CheatSheet named a few strengths that attract people worldwide:
The strength of Chinese Yuan
The free-retail zone of Shanghai, where merchants can buy & sell tax-free
Quantitative easing programs from Japan and the USA
Consumerism becoming more popular
The possibility of production operation relocation as it is cheaper in China
Knowing all of this, it is easy to understand why entrepreneurs are attracted to Chinese market and want to publish an Android (or iOS) app in China - and mobile application development is one of the fields they look at.
Though Chinese mobile apps development is a hard job to accomplish, due to the specific Firewall that Chinese government has created online.
The Great Firewall.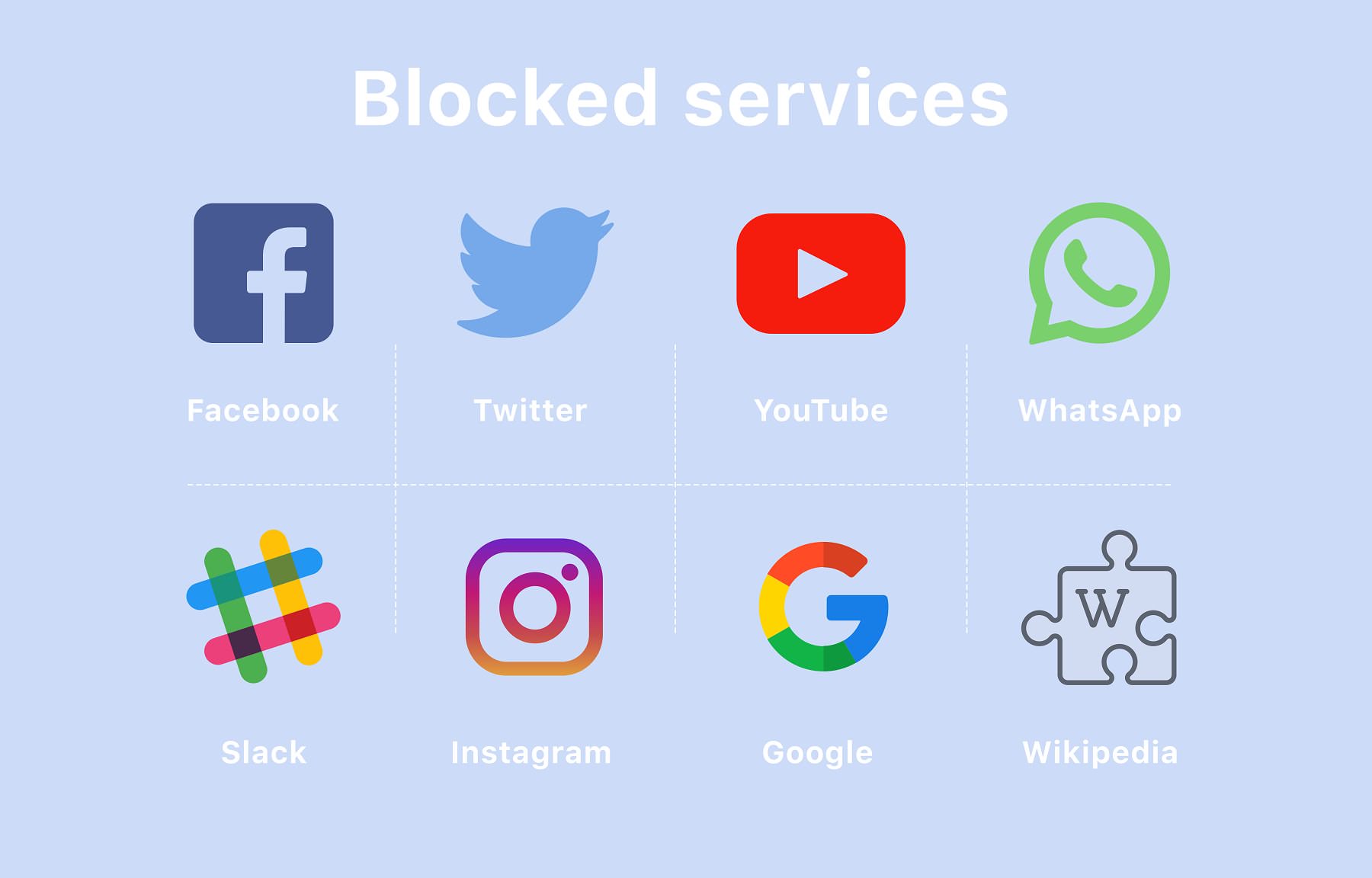 According to the Wikipedia, "The Great Firewall of China (abbreviated to GFW) is the combination of legislative actions and technologies enforced by the People's Republic of China to regulate the Internet domestically. Its role in the Internet censorship in China is to block access to selected foreign websites and to slow down cross-border internet traffic. The effect includes: limiting access to foreign information sources, blocking foreign internet tools (e.g. Google search, Facebook) and mobile apps, and requiring foreign companies to adapt to domestic regulations."
Statista's data actually shows that China is one of the worst countries in the world in terms of Internet freedom policies - right after Iran and Syria.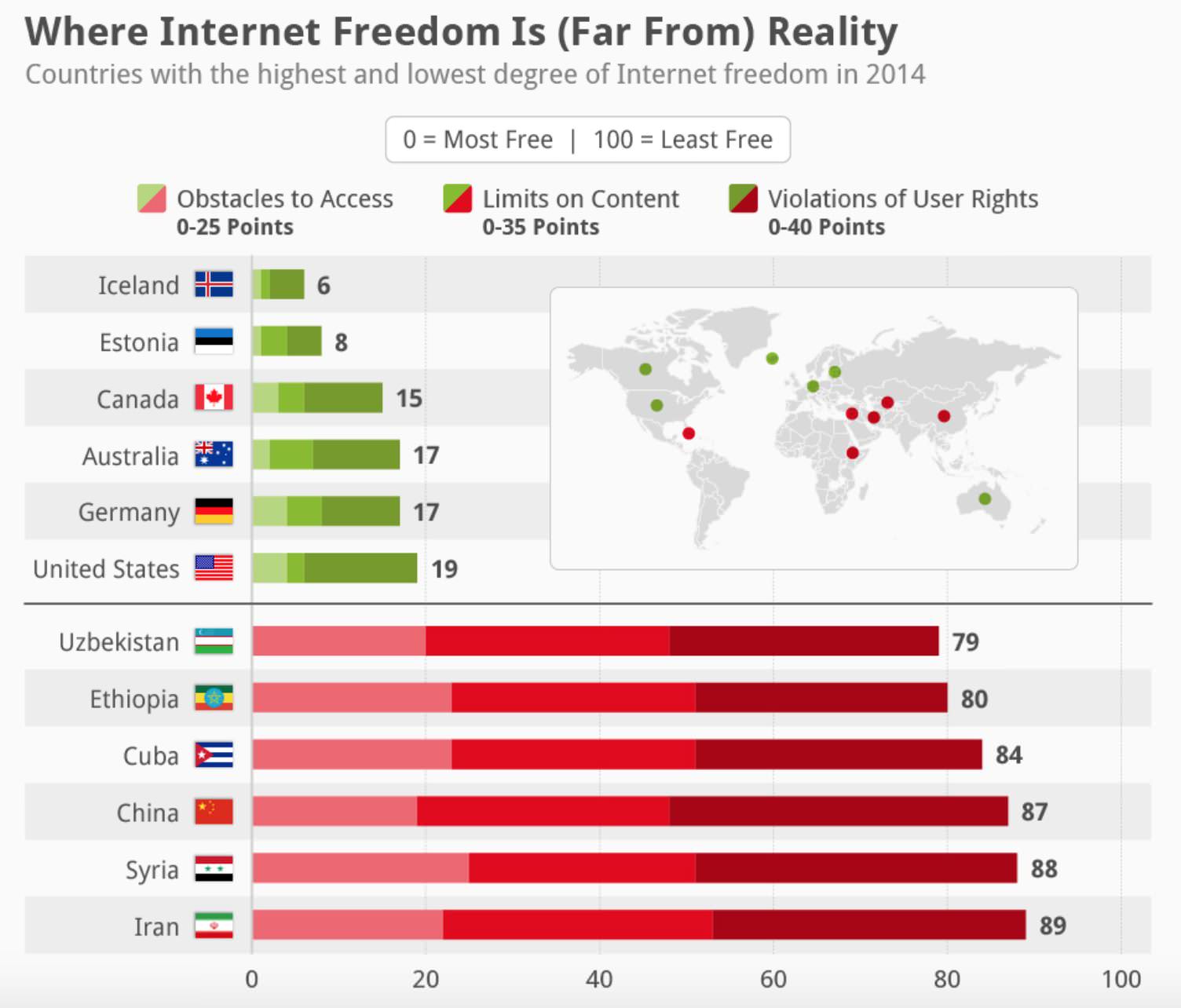 There is a number of resources that are currently blocked in China, and this is a pain in the neck - most of them we use on a daily basis:
Google itself, including services like GooglePlay store, Maps, Google Drive and Google Docs
Facebook, Instagram and WhatsApp messenger
YouTube and Soundcloud
Twitter and Slack
Chinese Wikipedia and Wikileaks
And many more apparently, you can get the full list here
So, such a long list of obstacles... how to develop a successful app for Chinese market?
With all of these tools blocked, development for Chinese market becomes a hard nut to crack. Though if one is determined to conquer the huge and prosperous People's Republic market and China mobile application domain, here are a few pieces of advice one will definitely need.
Things to Consider Before Entering Chinese Application Market.
1. Study the culture and RTFM.
Chinese mobile application market is a different universe with their own ways of things, as Chinese culture is distinct and original, unlike everything Western people grew up in. Everything you know about user behaviour, retention and acquisition is unlike this in Middle Kingdom; therefore, if you plan to release an app in China, you need an understanding of user culture first.
Recommended to read: China in 10 words, Yu Hua
2. Look at Chinese Design Trends.
Even though Chinese designers are slowly turning to smooth UI and UX, the ways Chinese interface looks like and interacts with users is still a bit weird for a Westerner. Trends in Chinese website looks exceed expectations of the foreign users:
Anime-like characters

Toylike design style

Busy websites' look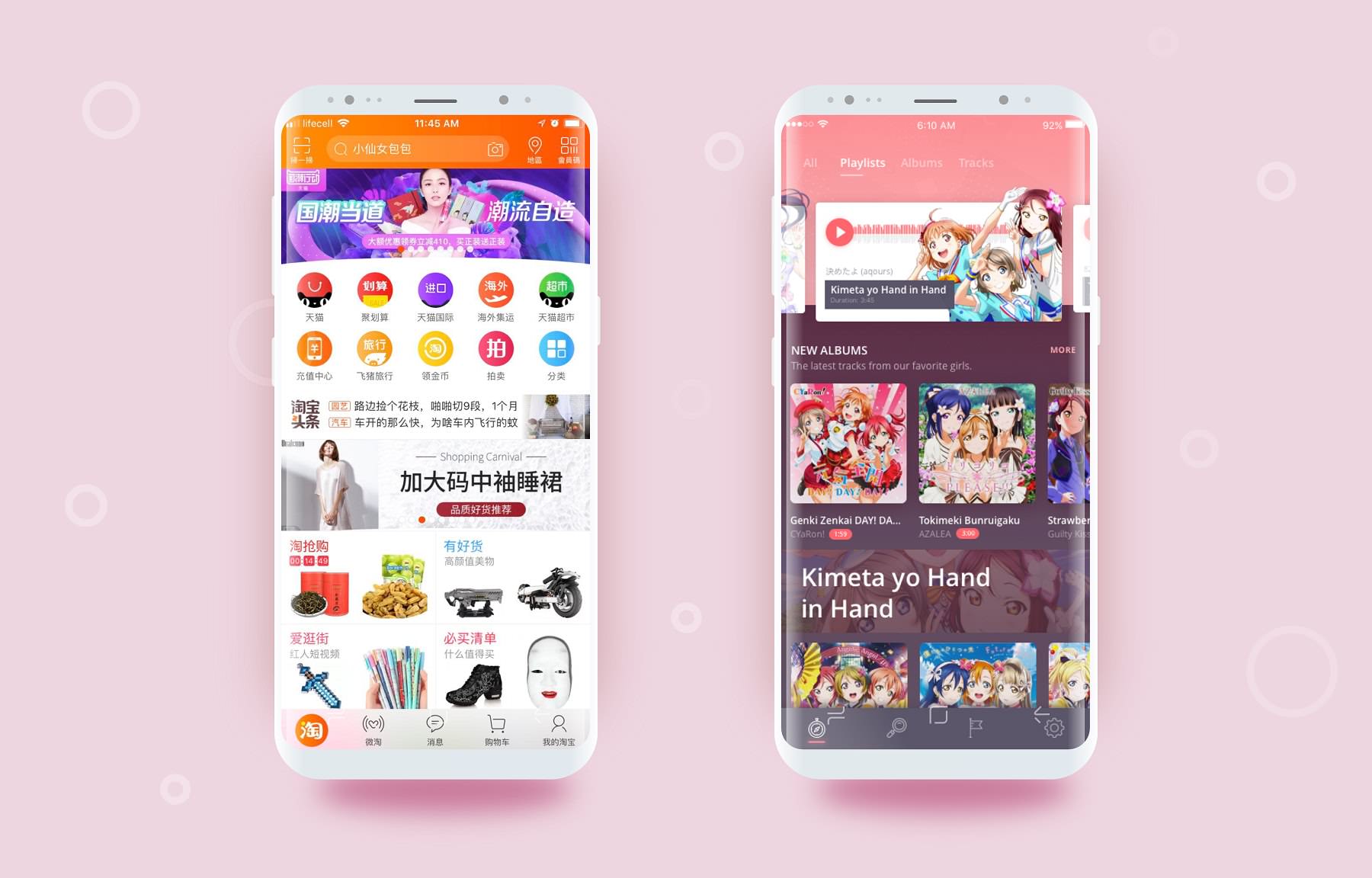 European website design trends don't work in the same way here, as they are not "native" for the locals, so they are less likely to use them.
3. Meet Chinese Mobile App Stores.
While there is an Apple Store for iOS users in China as well, Google Play is strictly blocked, along with the rest of Google's services. So there are Chinese alternative Android app stores (like Baidu App Store etc.) where you publish your Android app for review - there are more than 70 available at the moment. You can get the list of top 9 ones here. Every store has its own terms and conditions, as well as requirements number, so you need to customize your app for each of them. Though if you struggle with Chinese language, they might be hard to read - all the rules and regulations are in Chinese. The good news though is that there are certain companies in China that help with app uploading to the market - as they know the rules and can attach all the necessary docs. If you have any questions feel free to contact us for free consultation.
4. Consider a Lot of Paperwork.
Opening any kind of business in China (publishing an Android mobile app in China in particular) involves a lot of red tapes, as you need to register a trademark firstly, and only citizens with Chinese ID can do that. Also, there many application markets for Android users (as long as Google Play is blocked), and some of them require authentication - again, only 中国 citizens could do that.
More to this, if you are planning to have a login via WeChat app (and you definitely need this, as in China WeChat is as necessary as the fresh air; everything could be done in this messenger), you hanker for a permission - one more obstacle on the way, this permission you can only get if you are Chinese. Overall, getting a Chinese partner on board could be a pretty good strategic decision.
5. Integrate Everything You Can with WeChat.
WeChat platform has reached the peak of 1 million accounts a couple of days ago, and it is quite predictable - it is a dominant Chinese app, and everything from simple texting up to ticket booking could be done via it. Which is why your startup has to be connected with WeChat if you want smooth user transitions and interactions. One of our projects for Chinese mobile apps market - Unight - has a WeChat integration, so we have spotted it to be absolutely necessary.
Read more about Wechat integration here: How to make a Wechat mini program
6. Make Chinese Localization.
Chinese language is a must-have in your product, as the vast majority of the population speak only Mandarin. You can also have English localization, in case you plan foreigners to use your app.
7. Monetize with In-App Ads.
Chinese sites and mobile applications are full of various in-app advertisement, which looks native to the local people; therefore this could be your first monetization way right after the launch.
Read more about mobile app monetization
8. Use Chinese Payment Providers.
If you plan to develop Chinese mobile apps that have in-app purchases, or any payment features, it is recommended to use WeChat Pay or Alipay as they are the local providers. Integrating third-party and foreign-country solutions in Chinese payment system is a pain in the neck, so it is better to rely on what locals offer.

9. Use Western Models for Advertising.
It's no secret that Chinese economic boom and the past-decade prosperity has turned Chinese population towards the West - locals like the foreign fashion looks and overseas models. Users are more likely to install your application if they see attractive foreigners using it.
10. Learn to Find Alternatives.
While working on various mobile and web application products specifically for Chinese market, we have noticed there is more than meets the eye - there are lots of banned services, and you need to find local alternatives for nearly every second European service. Here are a few solutions we have implemented that might work in your product as well:
Notifications: we used APNS for iOS notifications integration and Baidu push notifications for Android
Social networks - integrated WeChat SDK in our projects
Maps: Apple Maps for iOS and AMAP solution for Android
You are most welcome to look at one of our recent products for China - Unight platform
It Is Not All Roses.
Despite a list of obstacles, Chinese mobile application market is relatively fresh and open for new ideas to come. Though if you create a mobile app product for a Chinese audience, do not forget to adapt it to Western market (if you expand or plan to switch later on). Pay special attention to design, both visual and usable parts of it (respectively, to UI and UX), as what is trendy & acceptable in the Western world will not be understood in China. Chinese culture is like a mirror reflection of Western culture - like a reverse image of everything you know.
That's the answer we could give if you need to know how to launch a mobile app in China. If you'd like to know more - you are most welcome to get in touch with us.
Written by Sergey Derkach, Dmitry Gurkovskiy and Elina Bessarabova