Have an idea for your own mHealth application? Want to make a doctor booking service that will capture a good market share?
We'll tell you how to turn your idea into a prosperous business. In this article, we share our ideas on doctor appointment app development, including costs and timelines.
---
Contents:
---
Pocket doctor applications help people skip lines in waiting rooms and receive medical consultations at the most convenient time.
No wonder millions of people book doctors' appointments with the help of mobile devices — it's the handiest way to find a doctor, read reviews, and get a consultation.
Through specialized apps and websites, patients can connect with doctors or nurse practitioners in the comfort of their homes. Patients can communicate with healthcare providers through text messages or live video chat and get diagnoses, prescriptions, lab test results, and more.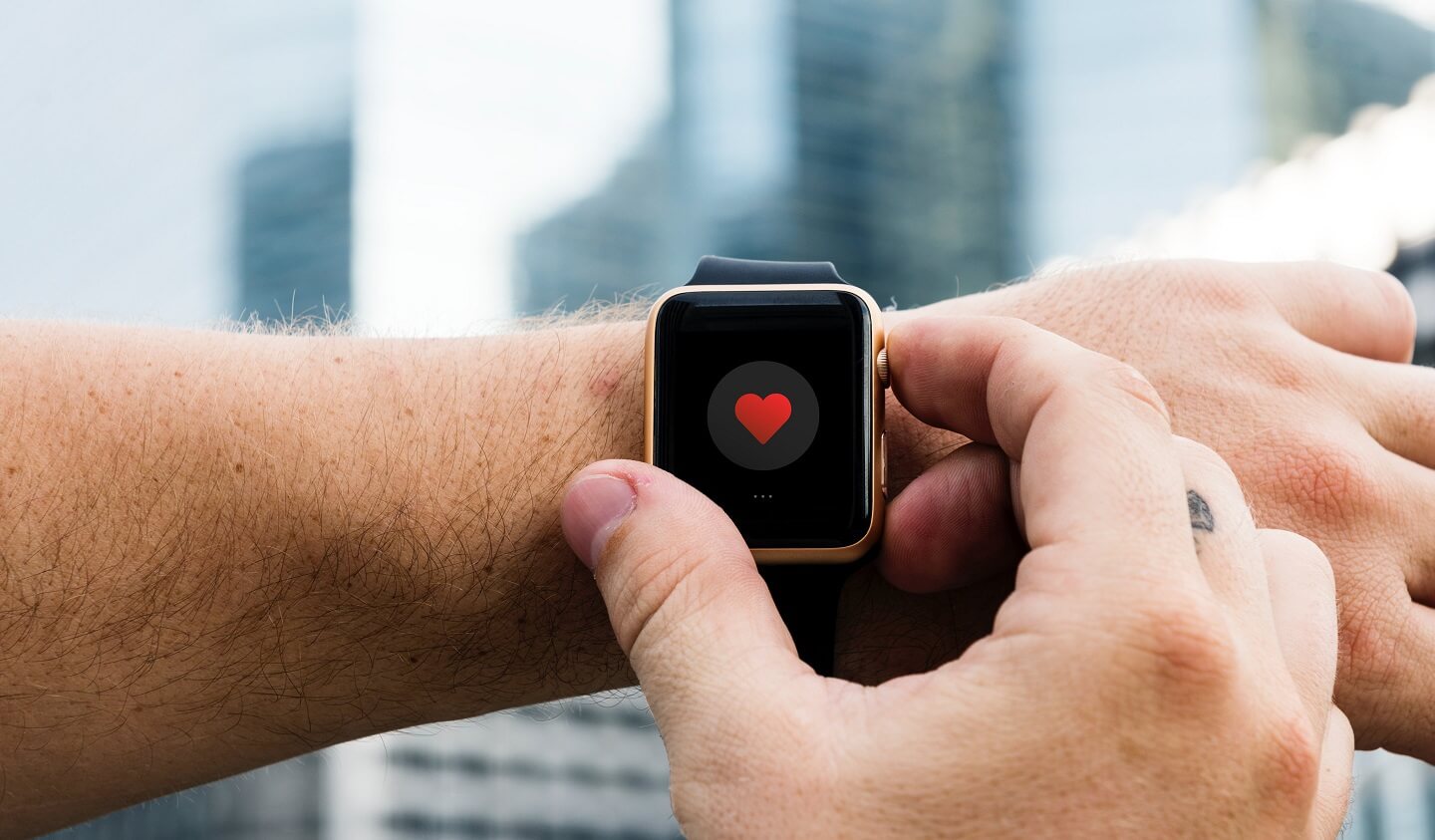 Digital health market
Digital health has developed into a solidly established market, attracting players from various industries outside of healthcare — 40% of stakeholders are IyT, tech, and consulting companies.
Every year, new market entrants push new products and change the digital health market on multiple levels: business models, monetization, technical complexity, security, and so on. Read more about healtchcare app development.
Business and monetization models
Mobile health application owners have a wide range of business models to choose from. The most popular monetization models today are
licensing (pay-per-member contract with a third party);
service sales (selling remote consulting or coaching through an application);
app development for third parties.
There were 325,000 mHealth applications in major application stores in 2017. The supply side of the market shows a good pace of 25% year-over-year growth. The global mHealth market is expected to reach $112 billion by 2025, growing at a compound annual growth rate (CAGR) of 44.2% according to the report by Grand View Research, Inc.
According to another trusted source, in the period from 2015 to 2020 the mobile health market's CAGR is expected to be around 41%. The digital health market is expected to reach over $200 billion by 2020, driven primarily by the mobile health market.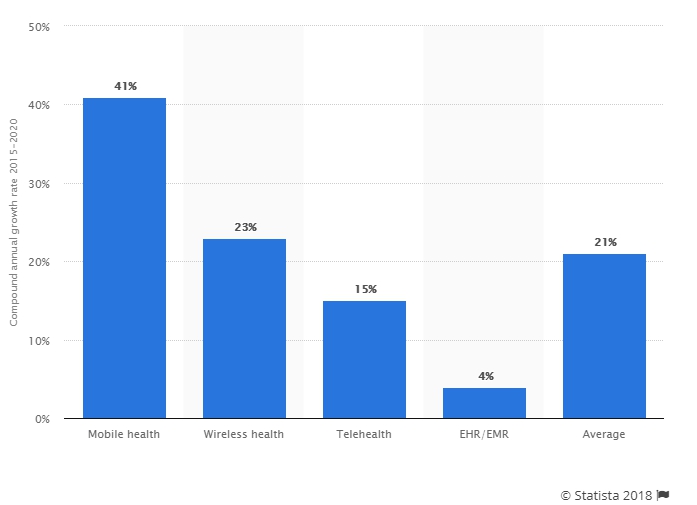 Projected CAGR for the global digital health market in the period 2015–2020, by major segment
Mobile healthcare applications will also become one of the top contributors to revenue in the digital health sector. According to the following graph, CAGR is expected to increase to $58.8 billion in 2020 compared to $25.39 billion in 2017.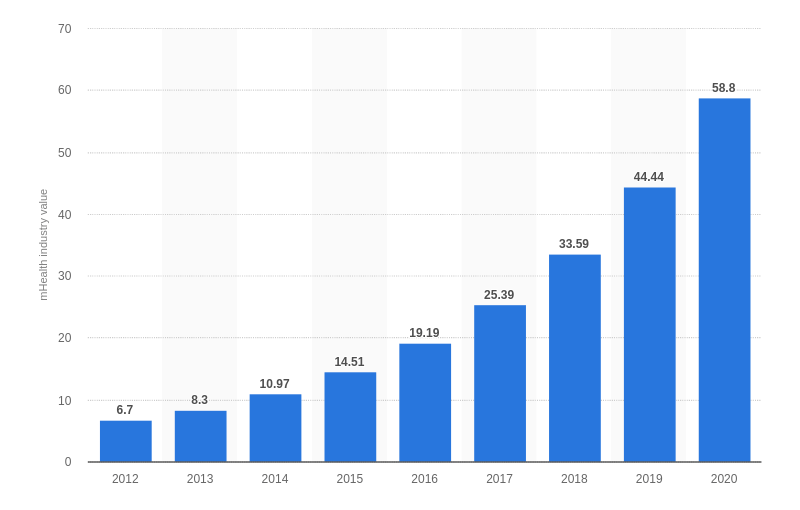 mHealth industry market size projection from 2012 to 2020 (in billion US dollars)
mHealth industry market size projection from 2012 to 2020 (in billion US dollars)
Popular doctor appointment applications
We'll consider the most popular doctor scheduling applications on the mHealth market in the US. The following section talks about the main features of selected applications for booking doctors' appointments and considers business models and revenue streams.
---
ZocDoc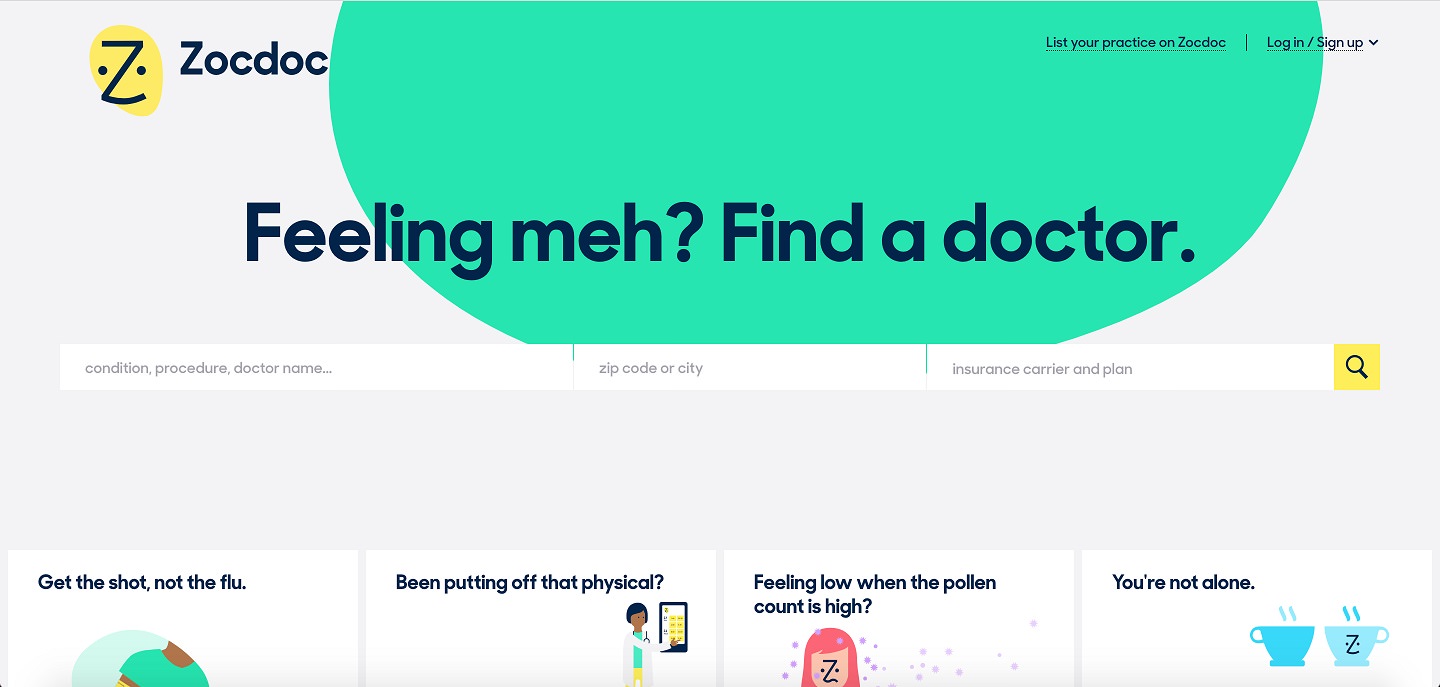 ZocDoc is one of the most popular applications for booking doctors' appointments all across the United States.
Founded in 2007, ZocDoc raised $3 million in a Series A round of financing led by Khosla Ventures (August 18, 2008), $15 million in a Series B (July 14, 2010), $75 million in a Series C (September 22, 2011), and $130 million in a final round of funding (August 20, 2015).
Today, more than six million patients use ZocDoc every month to book more than 1,800 types of medical procedures across 50 specialties.
The application is easy to use and pleasant at a glance for both doctors and patients.
ZocDoc offers the following features:
Online appointments with over 50 types of specialists (dentists, allergists, dermatologists, psychologists, ophthalmologists, etc.)
In-app reminders
Map to search for doctors in an insurance network
Patient-powered search (a search engine that bridges the gap between healthcare jargon and colloquial language)
Reviews from patients
How ZocDoc makes money
ZocDoc is a patient-centric business. The primary source of revenue for ZocDoc is subscription fees. What's unique about this app is that it isn't the patients who are paying fees for its scheduling service. It's the doctors.
Doctors pay an annual fee of $3,000 for the app to connect them with patients.
In addition to subscription revenue, ZocDoc offers a Sponsored Results service for doctors. Sponsored Results is an advertising solution that increases a doctor's visibility to new patients. When a patient makes a search, sponsored results are featured above the rest of the search results.
This approach is very popular among marketplace applications for various businesses. We wrote about this revenue model in our article on the development of marketplace applications.

When using Sponsored Results, doctors are charged on a cost-per-impression basis. This means that doctors aren't charged if their ads aren't shown. There's no minimum fixed price for this feature. An ideal Sponsored Result budget will depend on a range of factors such as total marketing and advertising budget, practice size, and bid rate for the specialty and market. You can read about the daily budget for Sponsored Results here.
---
Doctor on Demand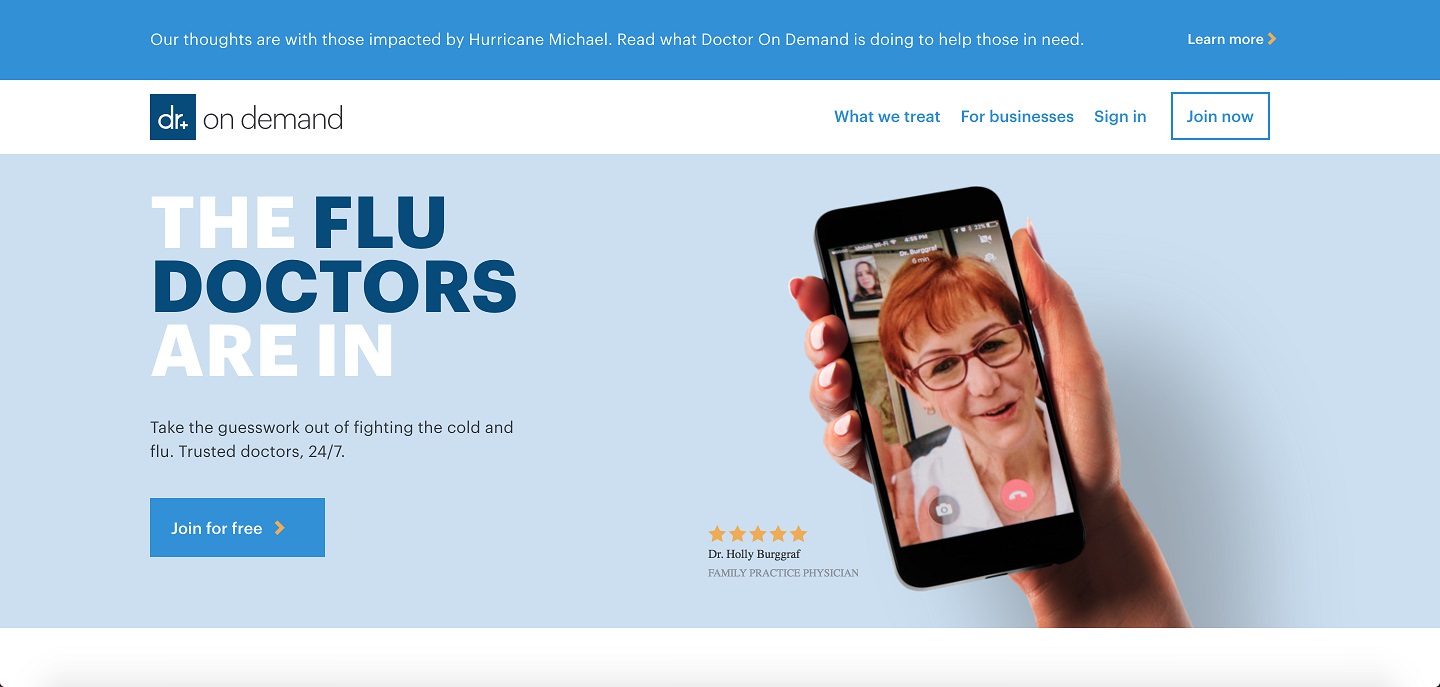 Doctor on Demand Inc. was incorporated in 2012 and is headquartered in San Francisco, California. Doctor on Demand has raised a total of $160.7 million in four funding rounds. The latest funding came from a Series C round on April 25, 2018.
Doctor on Demand is an application that lets patients have real-time video consultations US-licensed healthcare providers 24/7/365. Along with consultations for diagnosis, patients can also get prescriptions or interpretations of lab results. The platform also connects patients with psychologists and psychiatrists.
Today, Doctor on Demand has over 1,500 board-certified doctors across the US who love what they do.
Doctor on Demand offers the following set of features:
Online consultations with doctors 24/7
Doctor search and appointment scheduling
Doctor profiles with detailed information (degrees, - ratings, certifications, etc.)
Built-in map with drug stores where users can buy prescriptions
In-app payment system
How Doctor on Demand makes money
Each 15-minute video-based appointment costs $40. If a video call goes over 15 minutes, the patient can pay another $40 for an additional 15 minutes. The in-application payment system allows users to pay for consultations with a Health Care Spending Account (HSA), Flexible Spending Account (FSA), or credit card. There are no additional fees or costs.
Out of the $40 for a consultation, the doctor gets $30, so Doctor on Demand takes 25%.
In addition, the company has another revenue stream from a newer line of business. Doctor on Demand provides its software to healthcare systems in which providers treat their own patients.
It's noteworthy that the first video consultation is free of charge. This allows new patients to test the quality of the service before paying.
---
HealthTap
HealthTap was founded in 2010 and is headquartered in Palo Alto, California. To date, HealthTap has raised a total of $88.3 million in funding over six rounds. The latest funding came from a Series C round (January 1, 2017) in the amount of $50 million.
The main service offered by HealthTap is the ability to ask health-related questions to a network of US board-certified physicians for free.
According to the company's news, today the network of doctors available in HealthTap comprises 111,000 top-notch specialists who are ready to help you live a healthier, happier, and longer life.
In addition to this main service, HealthTap connects patients with doctors via video call, phone call, or text-based chat immediately or by appointment.
If your doctor is registered on HealthTap, you can subscribe to the Concierge Plan to schedule virtual appointments with them. With a Concierge Plan, you can get a consultation from your primary care doctor from anywhere in the world at any convenient time.
HealthTap provides 24/7/365 service no matter where you are.
The HealthTap platform offers the following features:
24/7 online consultations
Text-based chat
In-app messages
A solid base of answers from professional healthcare providers
Enterprise programs
How HealthTap makes money
The HealthTap application is free, and it offers all users limited access to 5.5 billion answers from doctors on the platform. Prime members pay $99 per month to unlock unlimited access to answers and the opportunity to get live advice from doctors through HD video call, voice call, or text-based chat. In addition to these perks, Prime members have access to the Doctor AI, a personal artificial intelligence-powered doctor that computes conditions based on symptoms and context to route users to doctor-recommended insights and care immediately. Prime users can add family members to the unlimited plan for an additional $10 per month.
HealthTap enterprise programs
Concierge was launched in October 2014. This service connects patients with their own doctors via video calls, voice calls, and chat with per-consultation fees: $49 per consult for regular members or $44 per consult for Prime members. Regular members don't need to pay a monthly fee to use Concierge, while doctors pay a license fee to provide their patients with access to this service.
Compass was launched in September 2015. The Compass program is primarily used by insurance companies and self-insured employers. With the help of the Compass enterprise plan, companies can give their employees access to virtual doctor advice (HD video calls, voice calls, text-based chat), lab test interpretations, and easy doctor appointment scheduling.
Enterprise solutions for large companies provided by HealthTap are customizable and their cost depends on a range of factors.
---
Practo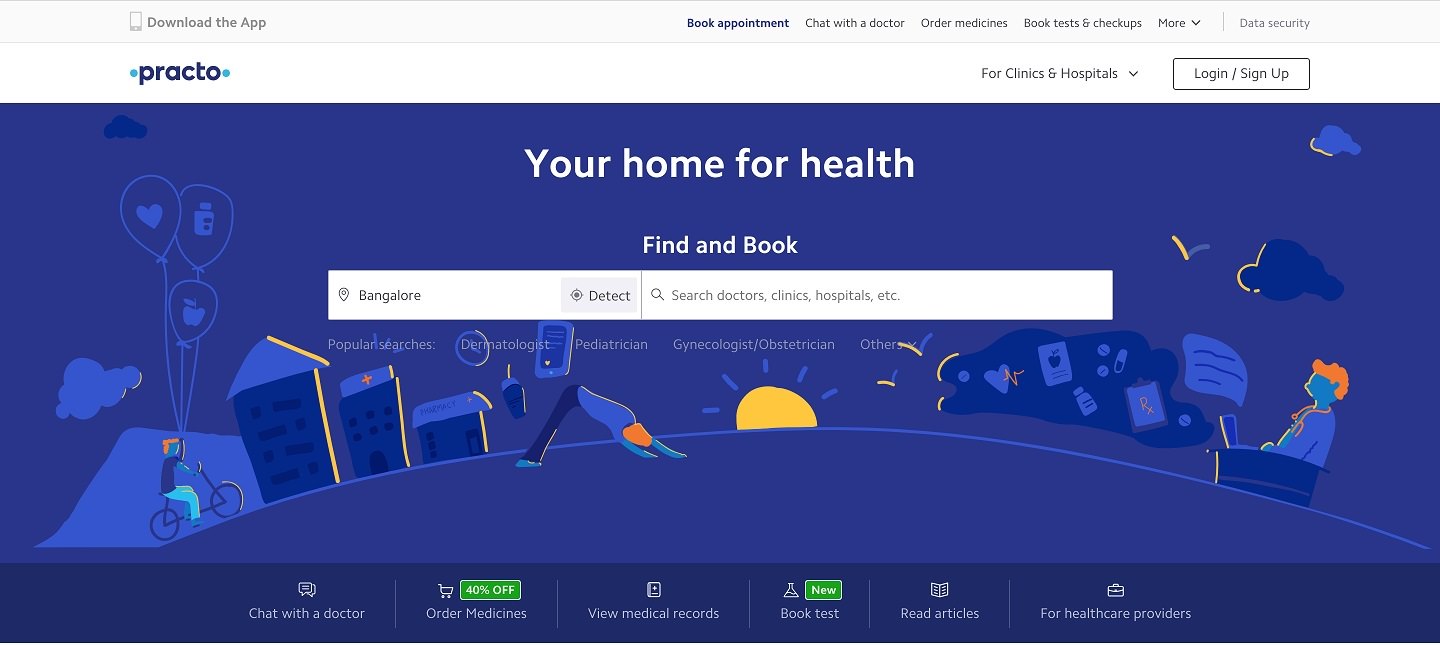 We would like to mention one other great doctor appointment application — Practo.
Practo is the first and biggest online healthcare appointment booking system in Asia. This platform lets users consult with certified specialists across India, Malaysia, the Philippines, and Singapore. In addition to doctor consultations, users can also schedule visits to diagnostic centers, spas, salons, and other places. Today, Practo counts 200,000 healthcare providers who are ready to help people in need.
Practo offers these features:
Online doctor appointment booking
Convenient and smart search engine
Online ordering of medications
Medication delivery
Medical record storage
Blog with insights by health experts
How Practo makes money
Practo has two products with their own revenue models: Practo Ray and Practo Reach.
Practo Ray is a SaaS product sold as subscription-based medical software for doctors and healthcare providers. This product is offered at two price points: INR 999 ($13.50) per month for a standard subscription and INR 1,999 ($27.00) per month for a premium subscription. A Premium plan includes a cloud telephony-based interactive voice response (IVR) system for doctors.
Practo Reach is a doctor discovery portal for patients and is a free product. The portal shows contextual ads from hospitals and clinics. Prices for ads depend on the specialty of a doctor or hospital and the area.
Practo also sells and delivers medications to pharmacists and drug stores.
Read more about SaaS application development.
Comparison
The following table compares the apps we've reviewed:
Application
ZocDoc
Doctor on Demand
HealthTap
Practo
Web service
✓
✓
✓
✓
24/7 online consultations
-
✓
✓
✓
Finding doctors & booking appointments
✓
✓
✓
✓
Canceling appointments
✓
✓
✓
✓
In-app reminders
✓
✓
✓
✓
Video consultations
-
✓
✓
-
Voice call consultations
-
✓
✓
-
Text-based chat
-
-
✓
✓
Online prescriptions
✓
✓
✓
✓
Online prescription ordering
✓
✓
✓
✓
Monetization

Subscription
Sponsored results

Simple pricing
Fixed fee for each virtual visit

Freemium business model
Unlimited access to functionality for monthly fee
Enterprise programs

Subscription
Contextual ads
Indirect revenue streams

Number of healthcare providers
The precise number is unavailable. ZocDoc covers 2200+ cities across the US.
111,000
140,000
200,000
What are the main features of a great doctor appointment application?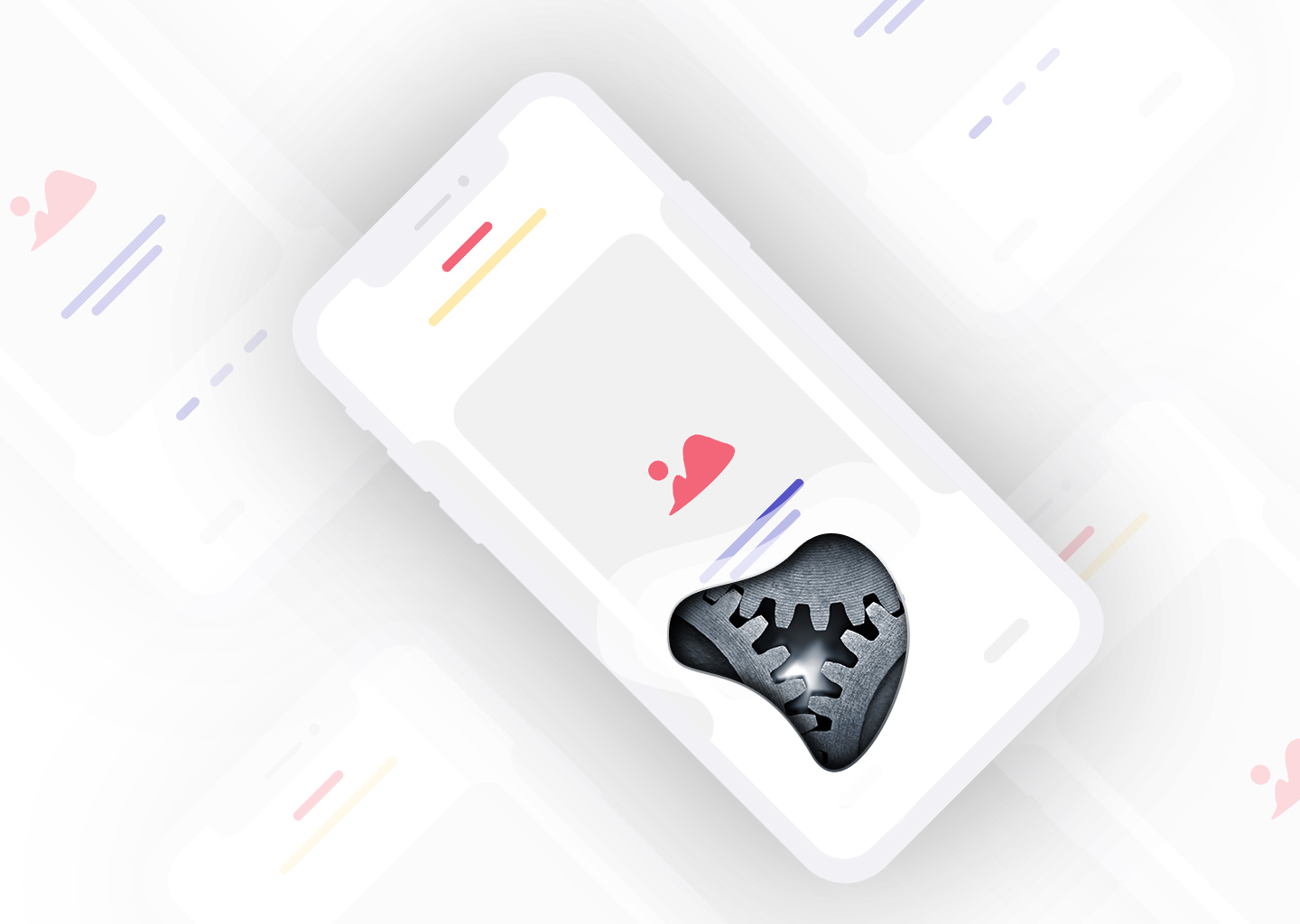 Let's look closer at doctor appointment applications and consider the core features that are important for your own product
Online consultations
Offer around-the-clock consultations through HD video, audio, or chat.
Online doctor appointment booking
Allow patients to schedule appointments on a calendar.
Online prescriptions
Let doctors prescribe medications directly in the application.
Map with doctors and medical facilities
Show nearby doctors and medical facilities to reduce search times.
Search and filters
Let users search for healthcare providers, doctors, and clinics and filter results by location, experience, specialty, ratings, etc.
Detailed profiles of healthcare providers
Doctor profiles should contain detailed information about experience, certifications, competencies, languages spoken, feedback, ratings, etc.
Push notifications
Doctors and patients should both receive push notifications about upcoming appointments.
Payment gateway
An in-app payment system cuts the hassle of payments. Automatic payment for consultations is standard in healthcare apps.
These features together form the framework of a doctor appointment booking application. To make your application special, you can enrich it with different features like a blog with exclusive health-related articles posted by health experts, search for ailments by symptoms, or a news feed with articles about seasonal diseases and preventive treatments (with sponsored ads).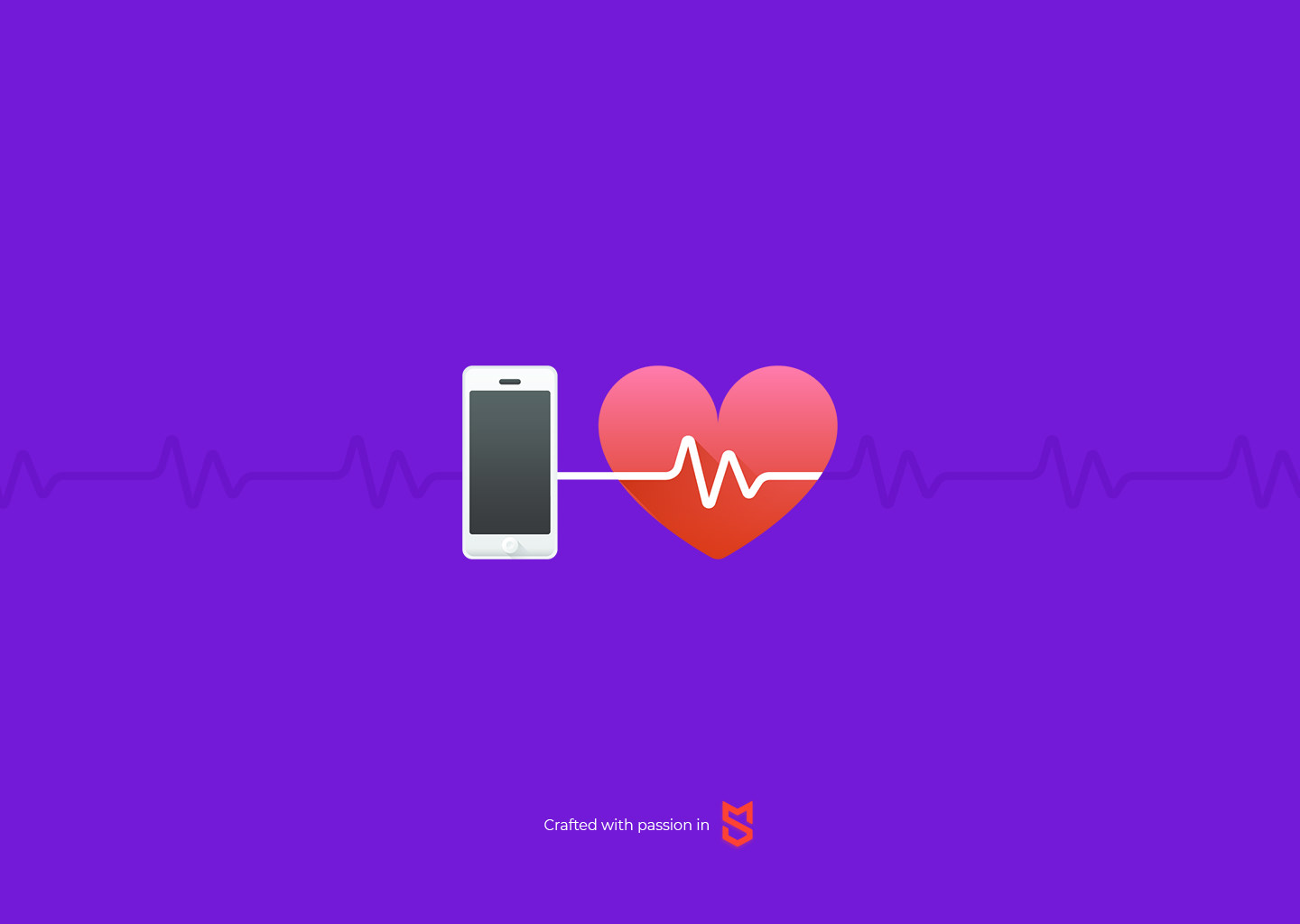 How much does it cost to develop a healthcare app for booking doctor appointments?
It's important to keep in mind that any mHealth application that stores or transmits protected health information has to comply with HIPAA guidelines. This means that you must handpick your development team and trust your idea to make an app for booking doctor appointments only to an experienced company that meets all norms and standards.
The real cost of building an mHealth app like ZocDoc, Doctor on Demand, or Practo depends on the following factors:
Platform — iOS, Android, Windows
UI and UX design — simple, medium, or rich
Complexity — number and diversity of features and functionality
Third-party SDKs — payments, payouts
The overall scale and complexity of the project, special and custom solutions, and scope of work are key points that together inform the final cost of the product.
Let's imagine that our task is to build a ZocDoc-like application with core functionality.
We would need to build a mobile application and a web-based admin panel that includes all the features of a great doctor appointment application.
The project would be divided into the following parts:
iOS application
Android application
Web-based admin panel
Server and backend
Every application is unique, and the technology stack would vary according to the requirements and peculiarities of the project.
Additional technologies and third-party solutions that can be used when making an application for finding doctors and booking appointments include:
MapKit for easy map integration
MCoreLocation for real-time user location tracking
MPayPal Payments Pro/Stripe Payments Tool to implement online payments
MTwilio to implement text messaging
MAI-based technologies for speech recognition to implement an interactive voice response system
MLogentries and Graylog for log entry and log management
MNew Relic for digital performance monitoring
The basic team composition for this project would look as follows:
Project manager — 1
Backend developers — 2
UI/UX designer — 1
Frontend developer — 1
Android developers — 2–3
iOS developers — 2–3
QA engineers — 2–3
On average, developing a mobile healthcare application like ZocDoc takes from six to eight months. The timeframe, just like the final cost of the app, depends on the scale and complexity of the project and the hourly rate of the development team.
The cost to make an app like Practo or ZocDoc for booking doctors' appointments starts at $35,000.
Conclusion
The mHealth industry is crowded, but statistics show that there's always a place for a great product. A great healthcare application requires a lot of investment. Done properly, it provides users with great healthcare experiences.
We've always operated on the assumption that great software solutions come out of a strong collaboration between the development company and the client. Close cooperation helps us to launch successful products that can be scaled to cover even more users around the world.
Want to find out how much it costs to develop a doctor appointment booking app with Mind Studios? Request a free quote!