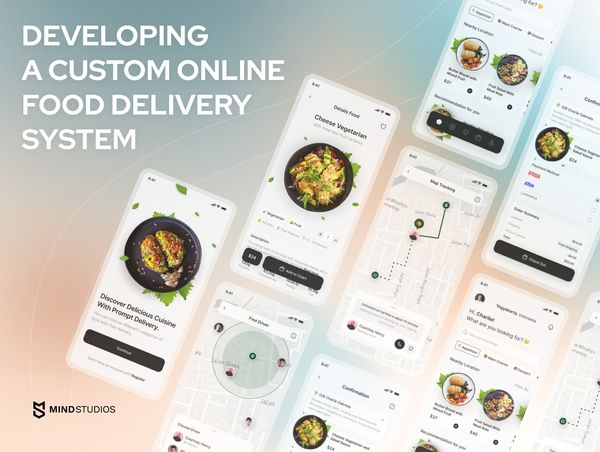 In this article, we talk at length about the benefits of building a custom online food ordering system. What businesses need it, what alternatives exist, and how Mind Studios can help.
These days, almost half of all food purchases are done online. The trend gained huge traction back in 2020 with pandemic restrictions, but as we're already well past the height of it and permanent restrictions have been lifted, the growth doesn't seem to stop. Food delivery is on the rise and there's no slowing down in sight: the market is set to reach $320 billion by 2029.
About 70% of people using food delivery service prefer placing their orders online. There's solid logic in that: online ordering systems have no queues or busy phone lines, offer images of what you're buying, and are way more convenient overall.
Restaurant businesses weigh on the scales the benefits of a custom system against the cost of building one, which can sometimes be quite steep.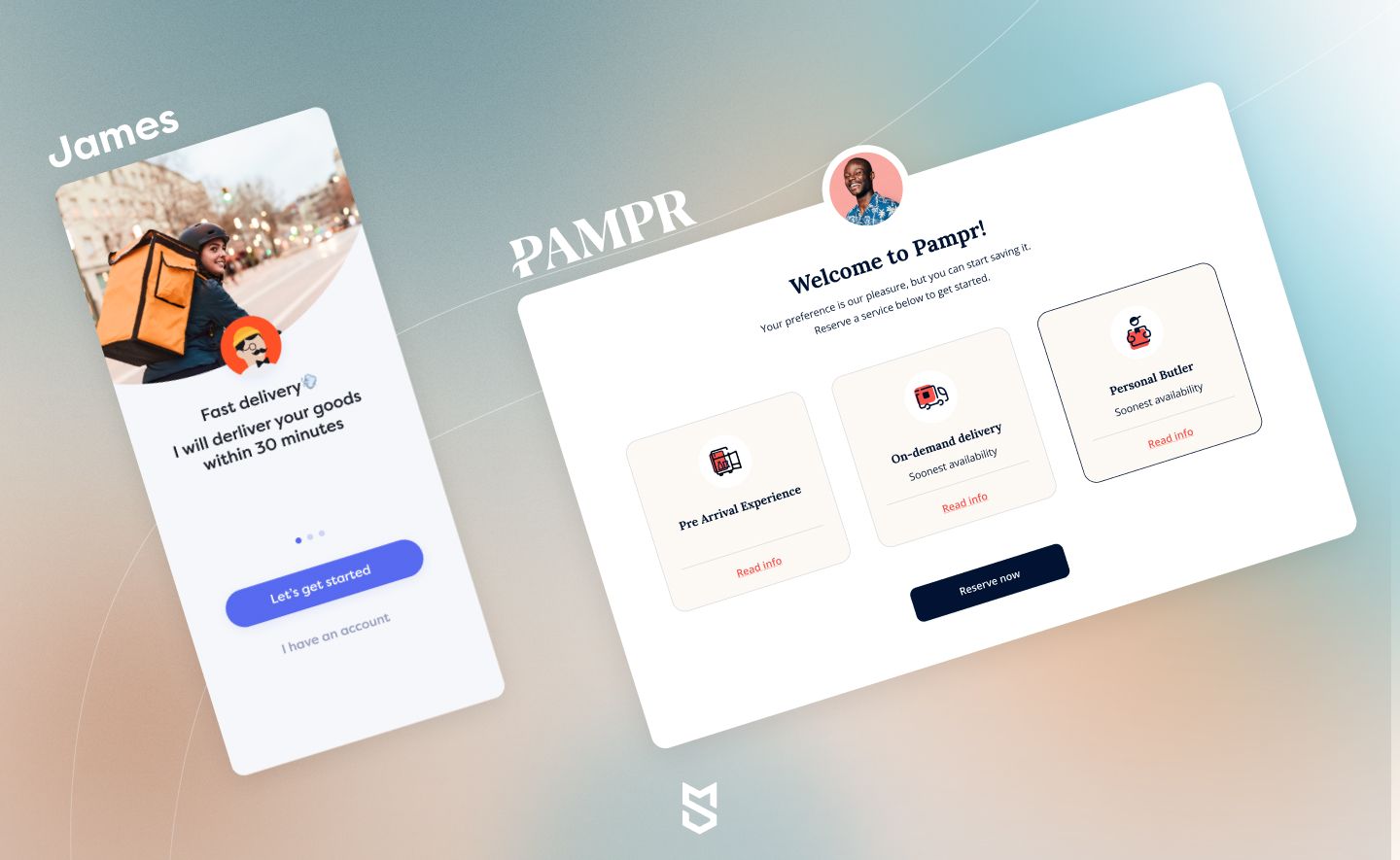 We at Mind Studios have built several successful food delivery systems differing in target audiences, business models, and scale, ranging from mobile Uber-like platforms for any budget to luxury-grade concierge-type services. Which is why we consider ourselves to be knowledgeable enough to offer insights on the topic of online food ordering software. If you're interested in our experience, read on.
For advice tailored to your specific idea, get in touch with our consultants.
Businesses that should get a custom online food ordering system
It's a fairly widespread idea that custom ordering systems are worth the investment only for big restaurant chains. However, this isn't necessarily true. All the advantages of online food ordering software we list below are valid regardless of the size of your restaurant business. Moreover, some of them might be even more important for a small business than a big one, especially if said business aims to grow.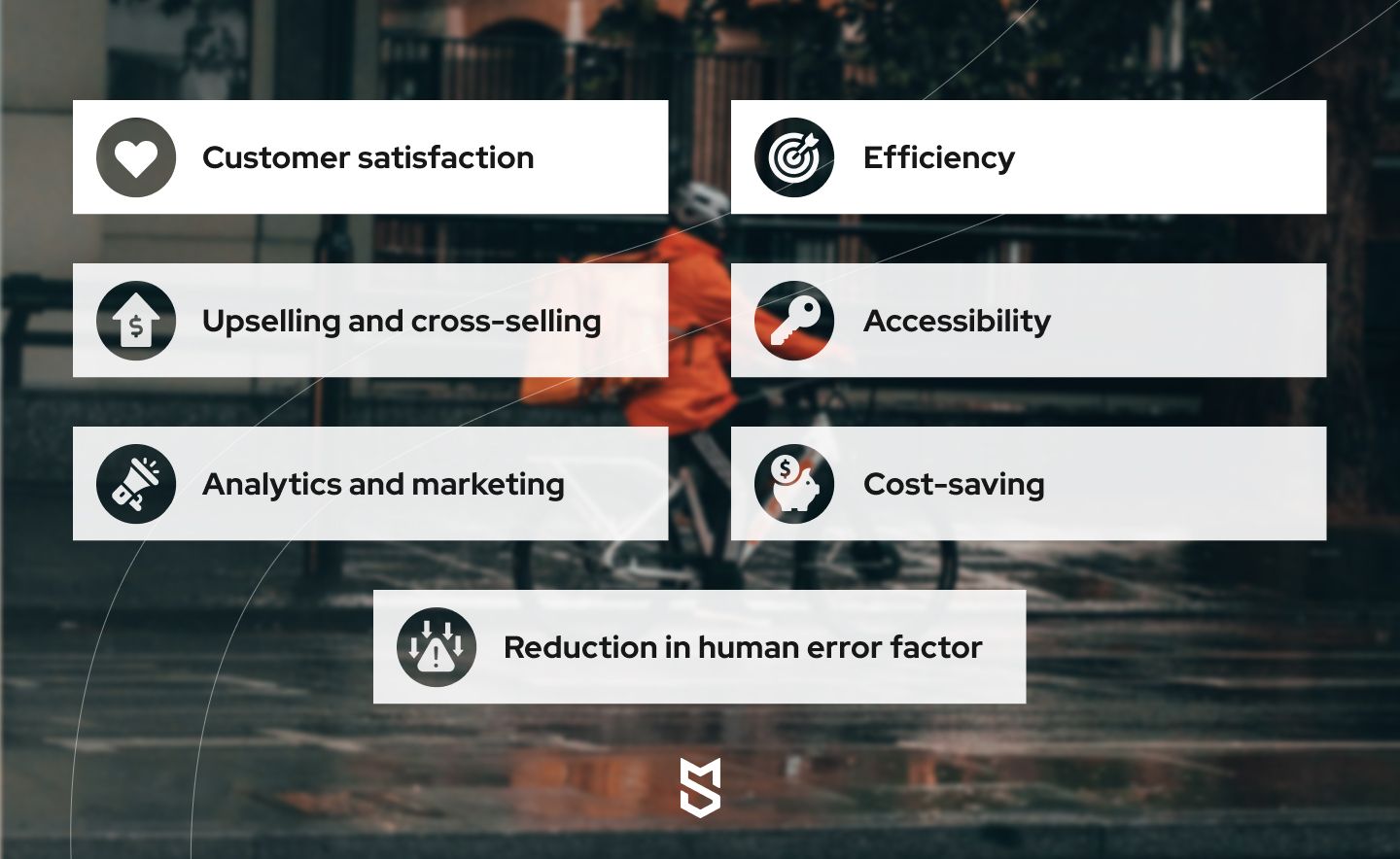 The benefits of a custom restaurant food ordering system include:
Customer satisfaction. Simply having a landing page or even a website for your restaurant isn't enough anymore. Diners expect to have a table booking functionality and order delivery right there. Moreover, online ordering is easier for customers: it offers visualization of items on the menu and removes the possible obstacle of miscommunication due to faulty phone connection or speech peculiarities (accents, speech/hearing disorders).
Efficiency. By switching from a phone-based ordering system to an online ordering one, you'll free time of your employees. Phone-based ordering means that an employee can only process one order at a time, whereas an online service can automatically process multiple orders while employees prepare them. This becomes more crucial the bigger your restaurant business is and the more orders you receive.
Upselling and cross-selling. In a proprietary ordering system, you can offer your customers options what to add to their order based on personalized data.
Accessibility. For people with speech or hearing disabilities, a phone-based service is hard to use. An online ordering system, on the other hand, can be configured to accommodate people with all kinds of disabilities: people with hearing issues will navigate a visual interface without problems, and you can implement a special interface for people with vision impairment, learning disabilities, motor impairments, etc.
Analytics and marketing. This is a particular benefit you'll get if you have a custom online food ordering system. Most third-party delivery services like Uber don't share users' in-app behavior information with restaurants they partner with.
Therefore, restaurant managers don't know what users did in the app before they hit that make an order button. Whether they were looking for something specific and didn't find it, or if they were browsing different sections of the menu; maybe they added an item to their order and then removed it before finalizing.
A custom system for your restaurant can be equipped with tools to better understand your users and tailor your marketing efforts (e.g. personalized discounts) for better results. This, in turn, will increase your customers' loyalty to your restaurant.
Cost-saving. In the long run, maintaining an online ordering system is usually cheaper than maintaining a phone-based one.
Reduction in human error factor. Misdelivered orders, delays, and errors in items delivered go down drastically with an online system. Customers choose items from a menu they see; they also can check if they put in their address and contact information correctly.
So, what kinds of restaurant businesses should think about investing in online food ordering systems?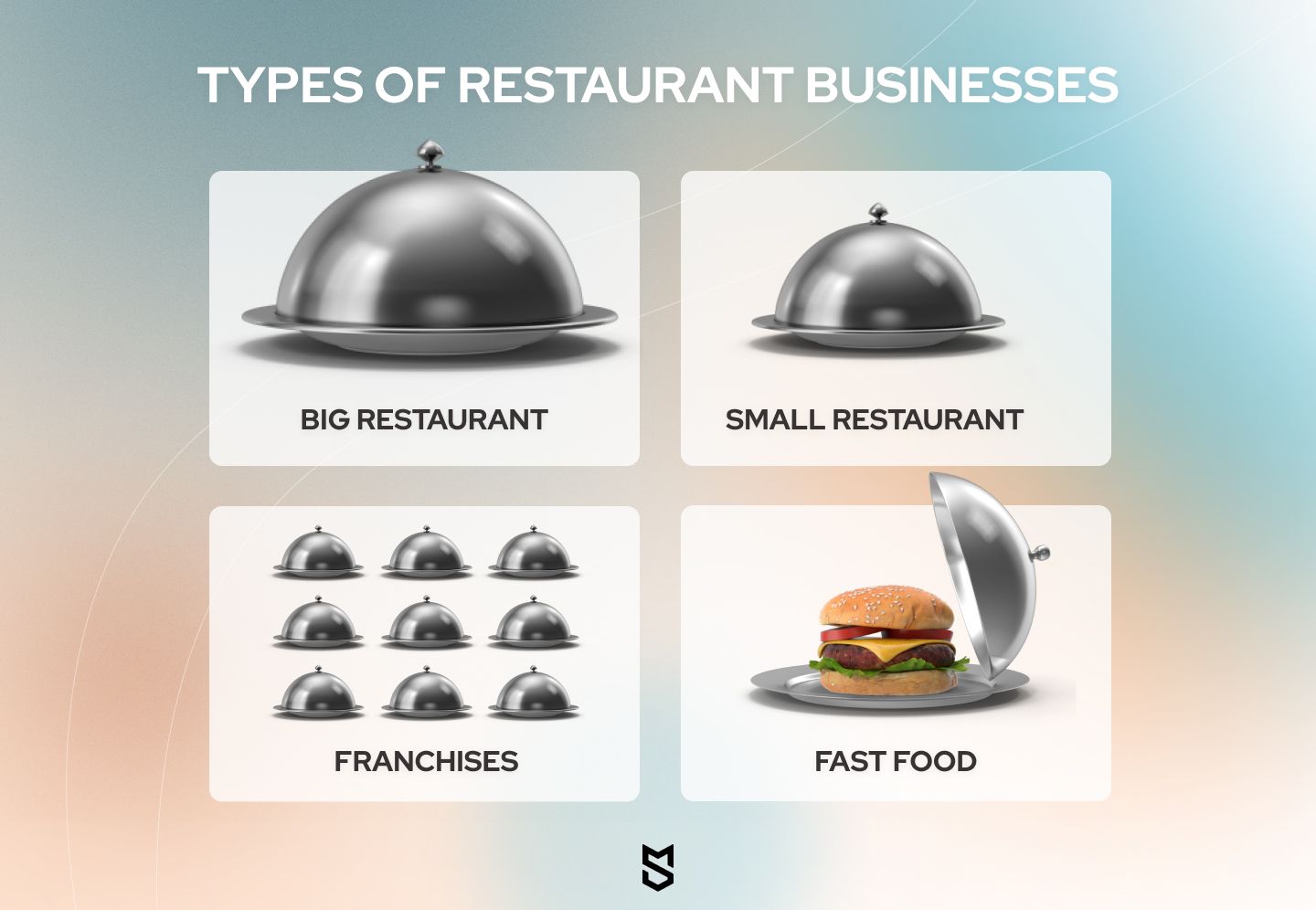 Big restaurants with a lot of orders will benefit a lot from an online food ordering platform by streamlining order processing while eliminating the human error factor.
Small restaurants with limited seating options can use third-party delivery services like Uber Eats for delivery and greater visibility, but if they plan to grow, proprietary ordering systems with analytics would be of great help.
Restaurant franchises will also need analytics — for marketing as well as to adjust workforce allocation, funding, and menus.
Fast food restaurants can use online ordering apps for automated order processing, to enhance the use of workforce and employee efficiency, or for upselling/cross-selling.
These are just the most prominent examples of how a custom restaurant food ordering system might be of use for all types of restaurants. Based on the specifics of your business, you might single out different benefits or, most likely, make use of them all.
5 cases when you should have a custom online food ordering system
The most straightforward reason for a restaurant business to create a custom ordering system is that such a system facilitates growth in many ways. In this section, however, we will talk about specific uses of online food ordering systems to enhance particular parts of your business operations.
#1 You want to increase customer satisfaction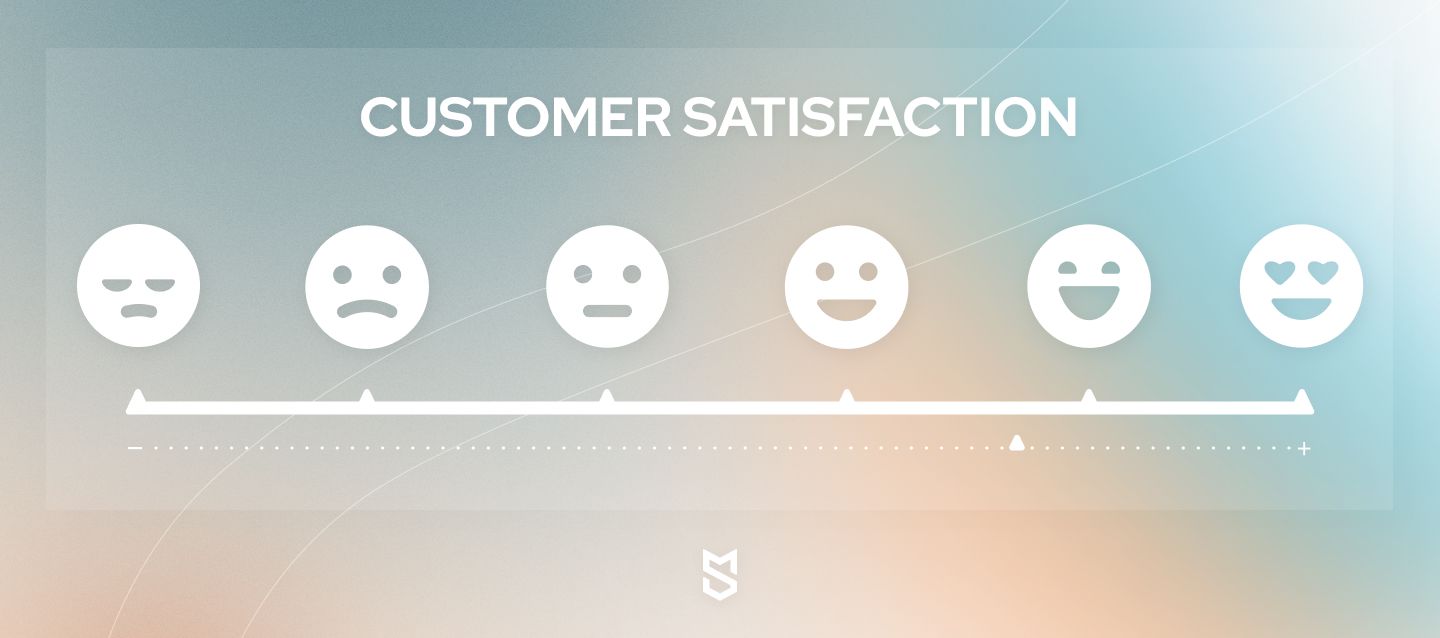 Customer satisfaction is the life of any restaurant. In older times, it was enough to offer tasty food at a reasonable price and your unique value proposition could come in the form of hiring a skilled violinist to entertain your patrons. Today, that's not the way things are.
These days, customers demand food delivery with the high quality of service. Moreover, restaurant business is one of the most competitive niches anywhere in the world.
A food ordering system for restaurants will enhance customer satisfaction by taking some hassle out of the ordering process:
Your customers won't need to be kept on hold, waiting for the phone call to connect
Time-to-order will shorten significantly
Menu imagery will help customers choose what they want faster
On-site menus can include dietary information for picky eaters
Technically, you can do all that by partnering with a third-party delivery service provider. However, on an aggregator platform, it would be hard to stand out from competitors. It's more sensible to use such partnership for visibility and customer base expansion but have your own ordering system to offer better experience to your customers.
#2 You need data to facilitate your business growth
The biggest benefits of online food ordering systems, when we're talking about custom solutions, lie in the realm of data. Custom systems can collect and analyze customer behavior, and such data is essential for business growth, marketing campaigns, seeking investments, and to allocate funds efficiently.
#3 You want to launch personalized loyalty offers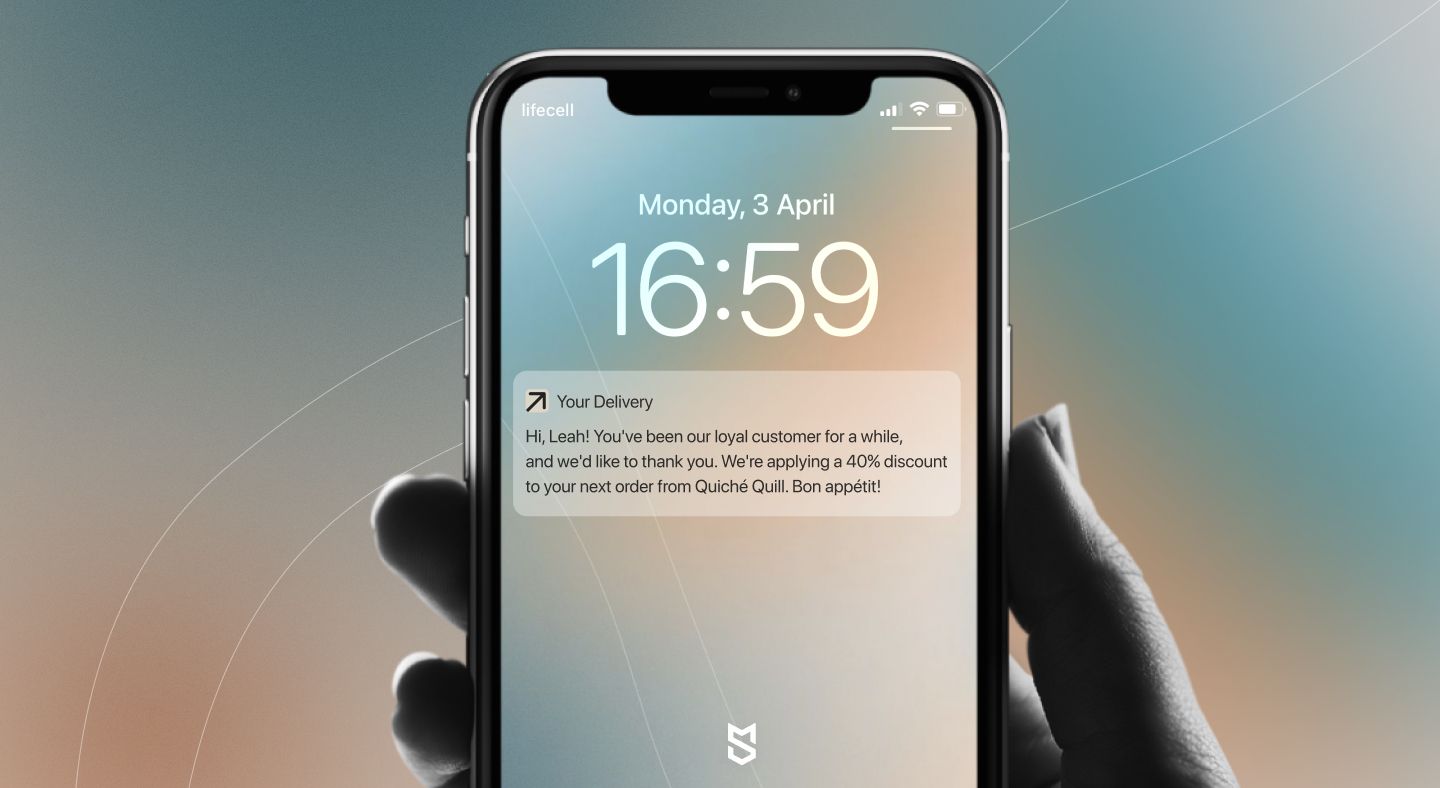 For customers, loyalty offers are a kind of bonuses for being the business's patrons. For businesses, such programs are aimed at increasing customer loyalty. And data on customer behavior plays an important role in creating such programs.
By collecting customer behavior data on your ordering service, you can create discounts and other offers tailored to each customer (or a group of customers).
For example, you can use the following data to create a timed personalized offer for your customer:
How often a customer places an order
Date and time of orders
What's their most ordered menu item
This is a simple example, but more data will help you tailor your marketing efforts in a way that your customers will be really tempted to click that call-to-action button.
#4 You need to make order management more efficient
One of the major reasons for using online ordering for restaurants is that it frees your employees from phone duty, allowing you to allocate them to tasks a computer can't yet perform.
This is especially true for restaurants during rush hours, when orders arrive in droves. With an online system, you'll enhance customer experience and you'll be able to use fewer people on order processing. Since a computer will compile lists of orders, employees previously busy answering phones and taking orders will be free to ready these orders for delivery.
#5 You'd like to communicate with your customers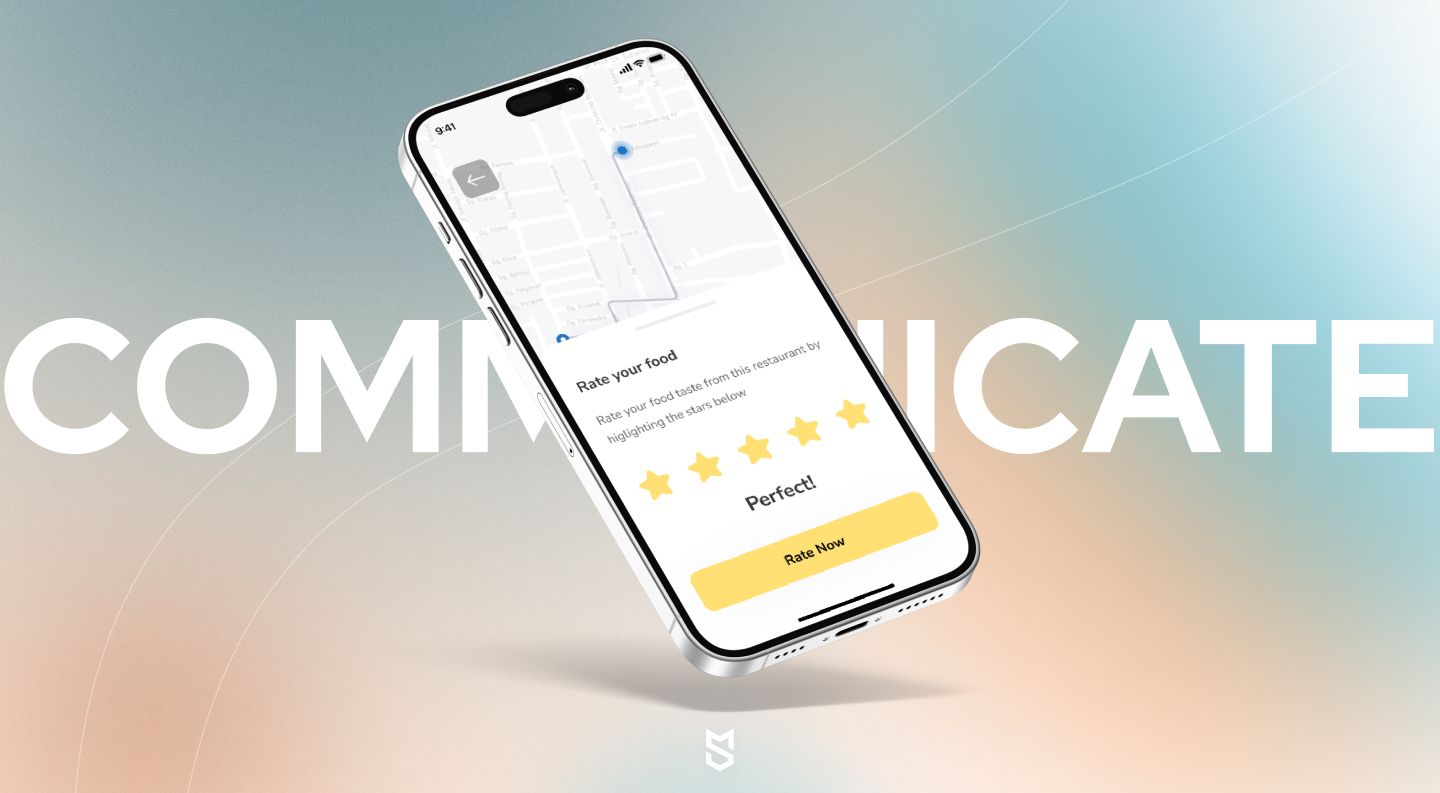 In apps like Uber Eats, Bolt Food, and similar ones, customer–restaurant communication is usually limited to user ratings and an option for a customer to call the delivery person. Sometimes, it's possible for users to leave a review in the app, but very few diners actually do that.
An ordering service of your own provides your business with an opportunity to directly contact your customers, be it via email or in-app chat functionality. You can ask to rate the experience, food, and delivery quality, request feedback on the service itself, and directly market your business to users.
Are there any downsides to custom online food ordering software?
Generally speaking, the biggest possible downside to developing food ordering systems for restaurants is the development cost. Based on our experience, a web-based platform for taking restaurant orders can cost around $40,000, and a mobile app might require an investment of up to $35,000 per platform.
Compared to that, partnering with a third party service provider will seem cheaper. However, there are benefits to a custom system no third party will offer:
Analytics tailored to your needs
Focused software with no competition inside
Direct communication with customers
Free marketing opportunities
If you calculate the money you use to get all the data through third-party services, the cost of your broad-targeted marketing campaigns, and the cost of promotion in services like Uber Eats, you might be surprised to learn that in the long run, custom development is not as expensive as it seems.
Moreover, there are ways to save on development costs as well as spread out the spending so that it doesn't hit as hard. Restaurant businesses that have in mind plans for growth and expansion definitely should consider investing in a custom online ordering system.
Mind Studios experience
We've built several delivery services throughout the years, and the two latest are our pride and joy: James Butler and Pampr.
James Butler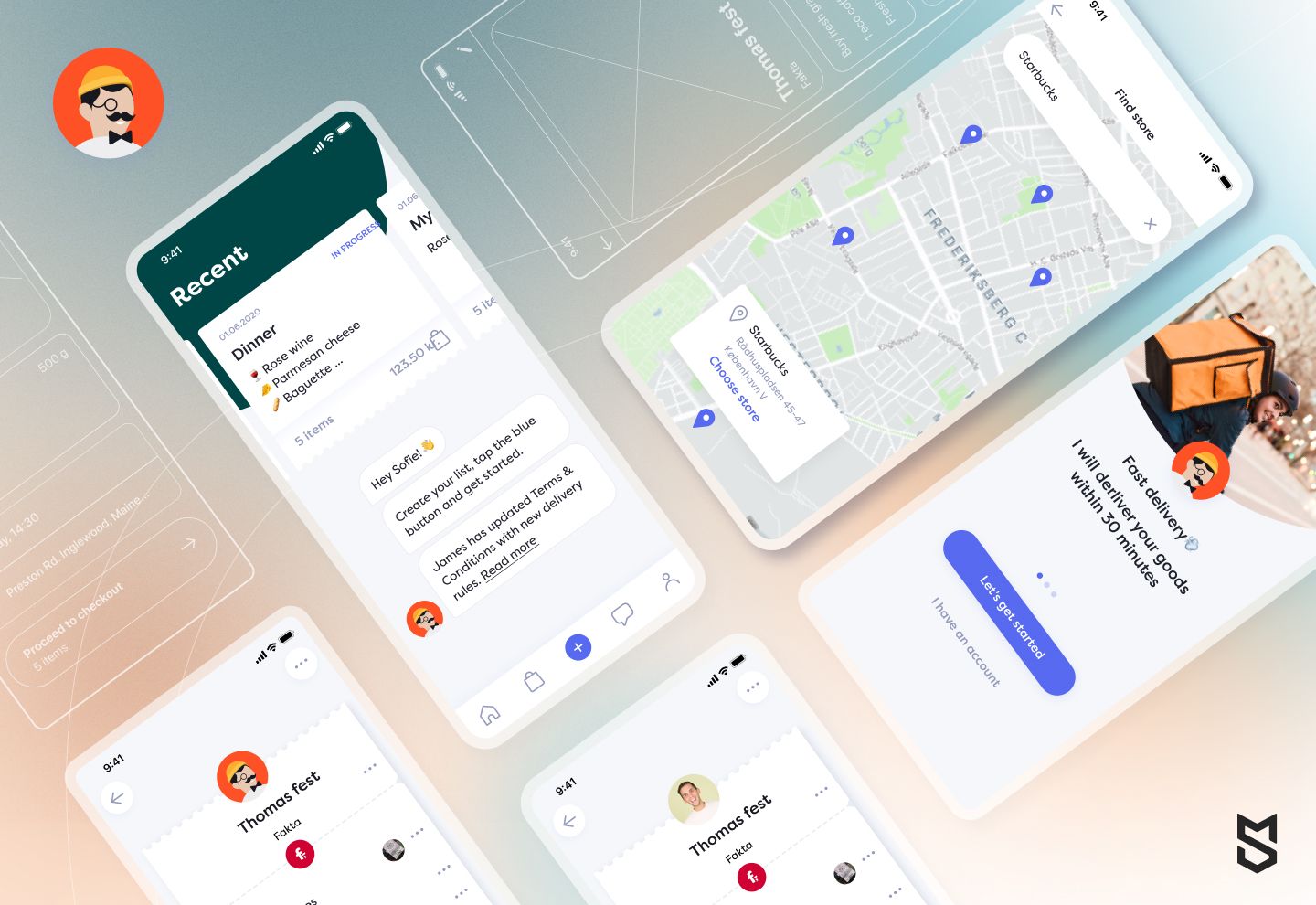 A system of four mobile apps for food delivery that we've built for the Danish market in under three months, James Butler is more resembling an aggregator like Instacart rather than a proprietary restaurant app.
However, the functionality of the app is, in its essence, suitable for a restaurant use as well: it has ordering and delivery tracking capabilities, in-app payments, communication, and analytics. We are quite confident in our ability to adapt a similar system for restaurants as well.
Pampr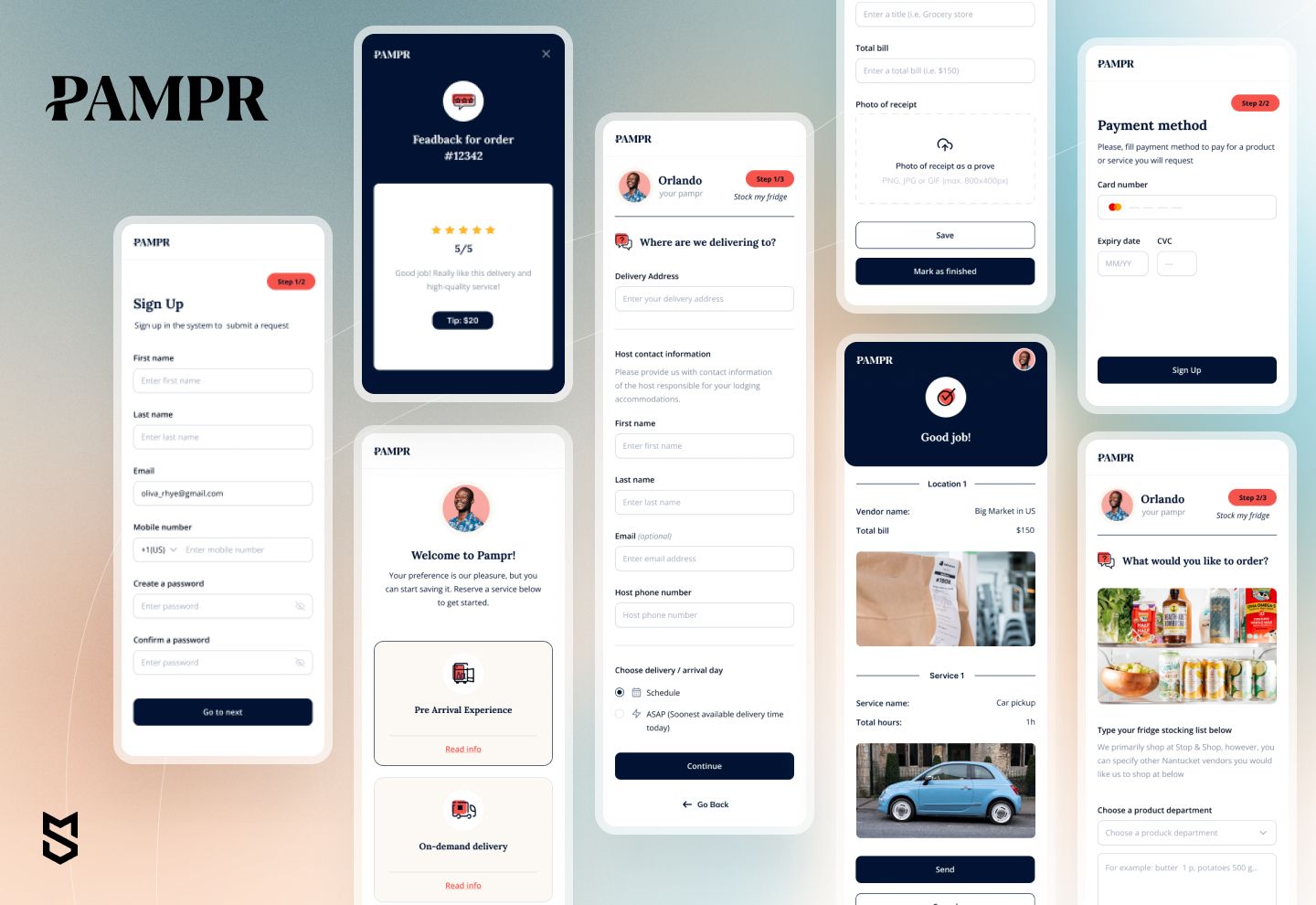 A product from 2022, Pampr is a web-based luxury-grade concierge service for well-off vacationers in Nantucket, MA. It is, essentially, a platform to replace a phone-based service for food ordering. It's a solid system of tried-and-true solutions aimed to analyze, optimize, and expand the operations of a food delivery business.
It took us about two and a half months to build Pampr. Moreover, web-based platforms are comparatively inexpensive to build, so even a small business can usually afford them.
Conclusion
The importance of online food ordering systems cannot be overestimated in this day and age: the vast majority of people order food online from time to time, many use ordering services on a weekly basis. The rise of Uber-like aggregator services is transforming from an opportunity to expand customer base to another race against competitors, now inside these aggregator platforms.
Which is why developing a custom online ordering system starts to look more and more appealing to numerous restaurant business owners. If you're one of them, we believe Mind Studios can be of assistance.
If you'd like to know more about when to use online food ordering systems, whether it's a feasible solution for your business, and how much it might cost you, get in touch with our business development consultants. We offer a free 45-minute initial consultation where you can get information tailored to your specific inquiry.
1