Contents:
---
Gambling has been around since time immemorial. From ancient China to Mesopotamia to the edges of Europe, people have been playing the odds for thousands of years. Rolling the dice and winning was considered the will of the gods; dice could make one a fortune, bestow lands, and settle disputes.
Sports fans are among the most passionate in the world. The stadium roaring, full of people high on adrenaline; vicious riots and brawls between fans clothed in different colors; joyous celebrations with beer flowing and people bonding till dawn; broken bones and display windows; friendships forged for life. The world of sports fans is truly amazing, both at its best and its worst.
And what better to profit from than passion? Emotional users are the most faithful.
What do you need to know before you make an online sports betting app?
Legality in different countries
If you already own a betting business, you probably know everything about this. If yours is a sports betting startup and you're thinking about how to make a betting app right off the bat, read on, as this information will be of use.

Depending on where your business is registered, different laws are in place when it comes to betting in general and betting online in particular. In some countries, such as Argentina and the Philippines, you can only bet on certain sports. In the Philippines, you can only bet on horse racing. Soccer betting is prohibited in Argentina. In Russia, Brazil, Singapore, and some other countries, betting and gambling is banned in general. Australia, on the other hand, is one of the countries with the most lenient legislation when it comes to betting.
Sports betting in the USA
![Sports betting in the USA](/blog/content/images/2019/03/Sports-betting-in-the-USA.jpg) With the federal ban on sports betting in the USA having been lifted in May 2018, sports betting software will now be growing exponentially. But the repeal of the Professional and Amateur Sports Protection Act (PASPA) is still fresh, and the business is tricky for US citizens who want a piece of this delicious cake.

Before you decide to make an esport betting mobile app, see if your state has ruled in favor of sports betting and what peculiarities are in place for it. At the time of writing, the following states had legalized sports betting on their territories:
Nevada
Delaware
New Jersey
Mississippi
West Virginia
Pennsylvania
Rhode Island
Santa Ana Pueblo in New Mexico
Licensing
Before launching your business, you'll need to acquire a gambling license. If your state allows gambling businesses, there will be a state authority that issues licenses. But the checks you'll need to go through before you can start a gambling business can be really thorough and rigorous. The reason is that gambling has often been a business of organized crime, and to cut such businesses at the root, license applicants are subjected to financial, criminal, and general character checks.
Licencing is also costly. You'll have to pay for the application, pay for the license itself, and then pay regular compliance fees as long as your business is operating. In some countries, the fees are extracted as a fixed annual fee, a percentage of your revenue, or even both.
Issues with app stores
Apple App Store
Until recently (namely, August 9, 2018), iOS developers had little to no problems adding betting-related apps to the App Store. However, the latest changes to the App Store admission policy have made it so that indie developers are forbidden to distribute apps that offer anything resembling betting or gambling. The new mechanism of app approval was highly questionable at first, and a number of apps that had nothing to do with any kind of betting got caught in the fray. But it seems the issue has been dealt with.
Google Play Store
Betting apps were banned on the Google Play Store until 2017, but are now allowed in the UK, Ireland, and France given they comply with the store's demands. Here's hoping the list of countries expands soon. Even if it doesn't, there's always the option to distribute an APK file for Android devices through your website.
Requirements
Sports betting apps need to adhere to a set of rules to be allowed into the Apple App Store:
The app should be connected to a registered betting business with a license.
There must be a geo-fence that restricts access to anyone outside the area where the app is licensed.
The app must be free to download.
Anything to do with gambling aids is strictly forbidden, and every app is evaluated.
The requirements for Android are similar, but there's also a requirement to set age limits (an Adult Only tag) and a ban on the use of Google Play in-app billing.
You must also warn your users about the dangers of gambling.
Popular sports betting apps
William Hill app

William Hill is one of the biggest players on the online betting market, especially in the UK. The company has a beautifully designed website where you can bet online. That's where their apps are offered for download as well, with links to the App Store and to the APK file for Android users.
In the USA, William Hill currently works only in Nevada and New Jersey.
The highlight of the app is definitely how the company went about designing the user experience. The app is easy to navigate, with Top Bets placed where you can find them quickly and check changes in prices at any time. Cashing out is possible at any moment.
William Hill offers a vast selection of sports to bet on, and you can watch races online without leaving the app. Live sports betting is allowed, and with the in-play scoreboards, you have an opportunity to engage in match betting as the game progresses. Here are highlights of the William Hill app:
Vast selection of sports in numerous markets
One of the best apps for soccer and horse racing punters
Live streaming
In-play betting with timely updated scoreboards
Cash direct (UK users only)
Free bets for new users
Promotions
Cash out
Top Bets feature
Enhanced Odds feature
Sports are not the only thing that William Hill users can bet on. The website offers a casino experience as well as poker and other games, betting on politics and TV shows, and much more.
Paddy Power

On the UK market of betting apps, Paddy Power is probably the biggest competitor to William Hill. Both are strong soccer/football betting apps, enable betting on numerous other sports as well as on things other than sports, have live streaming, and offer in-play betting with continuously updated scoreboards.
Paddy Power allows you to watch a game online after only a £1 bet if you're in the UK. It's a very low rate for this type of app. There's also a feature called Quick Bets, an easy way to place bets. Check out the list of features:
Great choice of sports
Top option for soccer, horse racing, and golf
Live streaming
In-play betting
Sign-up bonuses
Promotions, including free bets
Touch ID and PIN app protection
24/7 customer support via email, phone, and even Twitter (thanks to a good social media presence)
The service also offers an option to order a PPLUS cash card via the app. With this card, you can deposit funds to your account and withdraw your winnings at any ATM.
Bet365

Bet365 is another popular option for betters and, once again, it's a UK-based company (the headquarters is located in Gibraltar). The Bet365 app is often recommended for its high-quality live streaming, which is the service's most prominent feature. The app is not very beautiful or sleek, but it's exceptionally functional and easy to navigate. So much so that it's a top choice of punters who tend to make bets at the last minute.
More than 40 different betting activities, including specials
Popular among soccer and horse racing punters
Live streaming
In-play betting
Promotions and bonuses
Stats
Bet calculator
Push notifications
We did find it strange that we couldn't find any links to the app on the desktop website. However, the site's mobile version does feature a link to all Bet365 apps — if you open it from an iPhone or iPad, you'll be offered a link to the App Store, and having opened the website with an Android device, we found links to APK files.
How to build a sports betting app: must-have features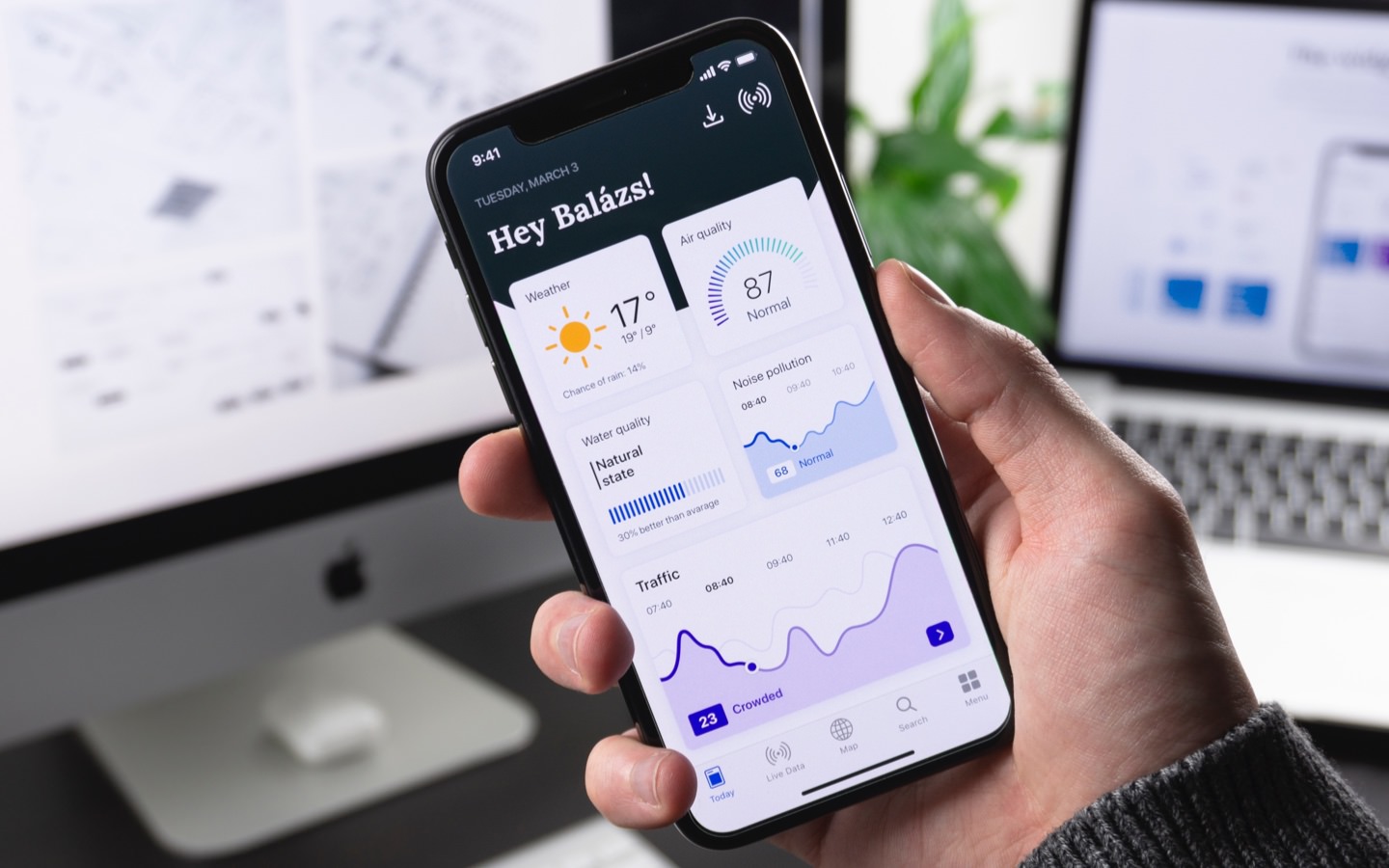 In addition to the obvious features like sign-up/sign-in, the user panel of your sports betting app will need the following:
Sports selection: Unless your plan is to make a cricket betting app specifically (or an app for any one sport, for that matter), your betting app developers will have to add the possibility to choose a sport.
Betting guide and tips for novice punters
Information about players: stats and regular data to help your users decide on whom to place their bets
Schedules for all games in each sport
Betting model
Betting categories
Betting odds set by recognized specialists
Live streaming
In-play betting
Instant betting and payment
Results for matches, with final ranks and positions
Summary for the matches a user has bet on in case the user can't catch the match live
As you're going to deal with money transfers, you'll need to integrate a payment gateway as well. You'll need to handle bets and transfer money won by users. This means you'll also need to invest in top-shelf security certificates and means of data protection.
These features are less crucial, but users will appreciate them:
Push notifications to remind users about the start of a game and notify them about promotions
Support for multiple languages, especially if you do business internationally
Partial offline support: While it's impossible to place a bet or watch a game live without an internet connection, it could be nice to have certain features, like player info or tips and guides, available at any moment.
Sports news
A way for app users to communicate and discuss matches and results
The admin panel will need a special dashboard and functionality to manage users, marketing and monetization campaigns, promotions, payments, and prizes.
Additionally, you'll need a sports prediction algorithm and the means to receive information from numerous bookmakers about the odds and changes in betting.
Team and cost to develop a sports betting app like William Hill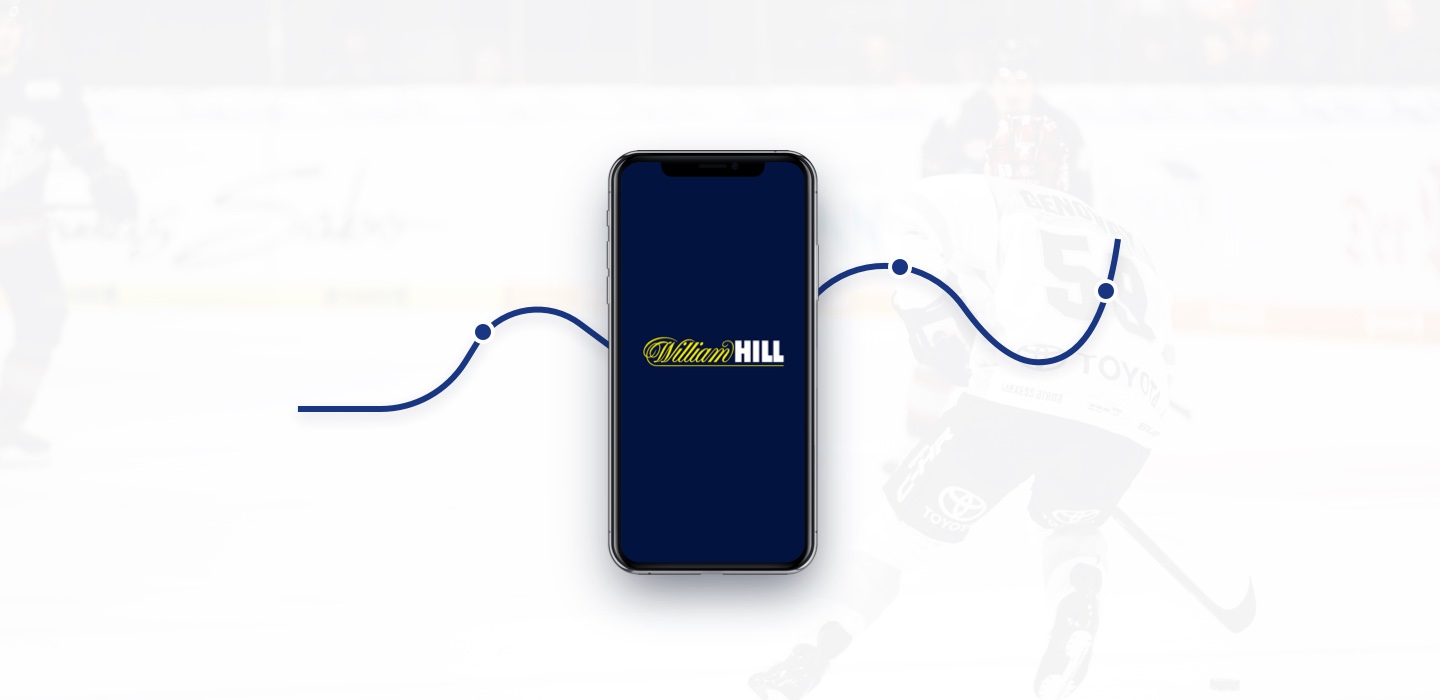 To estimate the cost to make a betting mobile app, you first need to decide how loaded in both functionality and design it needs to be. You can settle for the must-have features only or you can offer some extras. But regardless of the feature set you decide on, you can't get stingy when it comes to security, since a lot of money can flow through a betting app in a single day. It's imperative that the funds and personal data of users be protected at the highest level.
Let's say your guiding star is the William Hill app, which looks really good in addition to offering rich functionality. To create something like it for both Android and iOS, you'll need:
Project manager: 1
Backend developers: 1–2
iOS developers: 2
Android developers: 2
UI/UX designer: 1
QA specialists: 1–2
The cost of development will depend on many factors, including project complexity, the collection of features, the timeline for developing your sports game betting app, and the company you decide to hire.
Read more about How to Estimate the Cost of Mobile Project Development?
An outsourcing development company outside the USA will cost you significantly less than a company based in the USA. The cheapest software development is generally offered in India. However, it's also known that the chance of getting a high-quality product at too cheap a price is understandably quite low. You can hit the jackpot, but it's not very likely.
Companies in Eastern Europe usually offer the best balance between quality and price. By way of rough estimation, making an app like William Hill with a company from Eastern Europe will start at around $38,000. If you need more information or have an idea but don't know how to make your own betting app and how much it will cost, get in touch with us. We'll lend you a hand.