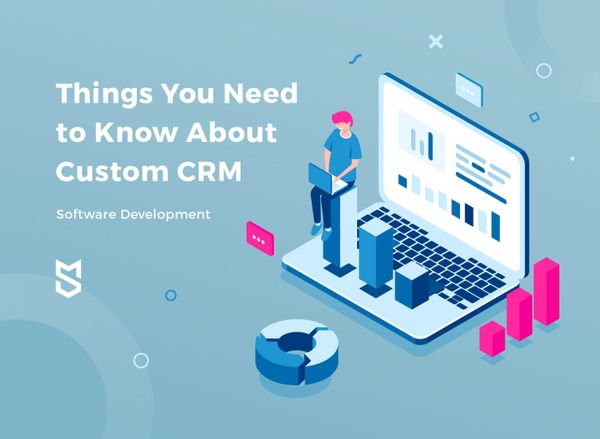 Want to develop CRM software? Learn how to build a CRM system for your own B2B or B2C company or build a CRM SaaS platform that you can sell to others.
---
Contents:
---
What is customer relationship management software?
Customer retention is one of the biggest challenges in an oversaturated market.
When your business is young and small, collecting and storing data is fairly easy — you can do it in a spreadsheet or a few text files. However, as the number of customers grows and you expand your staff, things get tricky. Manually managing huge lists in dozens of files gets challenging, if not outright impossible. An automated customer relationship management (CRM) system can be a huge help. In this article, we'll tell you how to develop your own CRM system. You can use it to improve your current business processes, or you can challenge industry-leading CRM providers like Salesforce and Microsoft Dynamics with a new SaaS product.
If you still have questions after reading this article, send us a message and we'll do our best to answer them.
The benefits of CRM systems are many. Here are just a few of the most prominent:
A CRM gathers information from all employees who have had contact with customers.
All information is stored in one place and shared among all departments that deal with clients directly or indirectly.
Collaboration between teams and departments is improved thanks to shared calendars and scheduling functionality.
Information about customers is available to anyone who needs it and isn't held by a single employee.
Automation frees time for employees to actually deal with customers and prospects.
CRM makes it easier to analyze data.
CRM systems offer insights into customer behavior and business performance.
A CRM simplifies reporting.
Who can benefit from CRM software?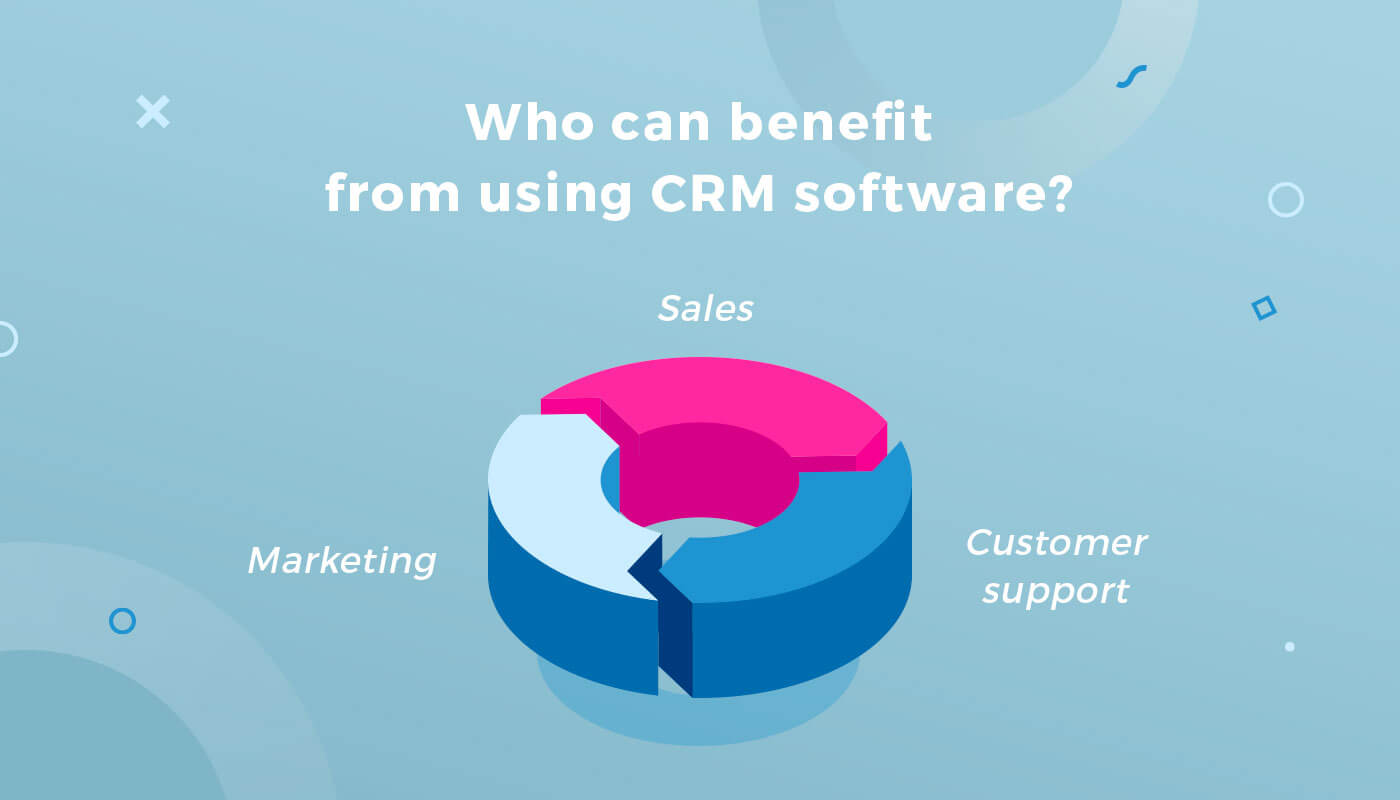 All departments can benefit from having a complete up-to-date database of customer information, whether or not they directly interact with customers. However, CRM offers the biggest benefits to sales, marketing, and customer support.
Marketing
CRM systems automate data gathering. With all data stored in one place, it becomes easier to segment prospects by categories: gender, age, demographics, shopping preferences, buying behavior. Categories can be whatever is important when you're trying to sell your product or service.
Sales
Centralized data storage makes for more successful sales calls thanks to having all customer information at hand. With CRM software, less time is spent searching for relevant information, salespeople can make more relevant offers, and customer satisfaction rises.
Customer support
When a customer contacts support, they expect fast and efficient service. Having all information about prior interactions with a customer helps support specialists come up with the most effective strategy. This shortens the time your customer support team spends dealing with issues. Customers love it when issues are resolved in a matter of minutes.
Buying a CRM system vs developing your own
If you want to provide CRM services in a SaaS sort of way, it's clear you need to develop a CRM system from scratch. However, if you're looking for a system to use with your current business, you can buy a subscription service from a company like Salesforce instead of diving into custom development.
Using a SaaS platform is a valid option. But it has its shortcomings, as everything does.
It might actually be too much
Ready-made CRM solutions are exceptionally customizable. They have just about every feature one can think of. But there's a flip side: the software is often cumbersome and hard to master, overloaded with the functionality you might not need. So an abundance of features turns from a perk into a nuisance.
And even with all those features, a ready-made CRM might still lack something you need to fit your company's unique workflow.
A custom CRM will have everything you build into it. No more, no less. The perfect balance.
It might not be the cheaper option in the long run
Existing CRM solutions charge on a per user per month basis. That means you'll be paying a certain amount for each employee using the CRM for as long as you use it. And with most leading CRM SaaS companies, the price isn't cheap. The cost can start at $1,000 a year for a mere five users with limited CRM functionality. More people in your company — more money to cough up. Need more features? Again, more money.
Building a custom CRM will cost you more than a one-month subscription, true. Probably more than a one-year subscription as well. But will it cost you more than a subscription for three years? Five? Ten?
If you find a third-party CRM that fits your business perfectly, great. In that case, you don't need to do anything extra or wait for custom development. But you need to carefully consider the pros and cons before you make a decision. If you find that a custom solution is what you really need, check out our answers to more CRM-related questions below.
Read more about: SaaS App Development
Types of customer relationship management software
There are three types of CRM software:
Analytical
Operational
Collaborative
Though the names are fairly self-explanatory, let's go over the focus of each of these CRM systems.
Analytical CRM
An analytical customer relationship management system is mainly built to:
collect customer data from a variety of sources
combine it in a single database
add optional data segmentation
analyze the data
The goal behind all this is to help your teams build better campaigns and strategies.
Operational CRM
This type of CRM is primarily focused on sales automation and streamlining. It prioritizes the automation of everyday tasks in customer and lead management.
For example, automatically sending emails to new customers can free a lot of time for your marketing teams. This will be a part of an operational CRM's functionality.
Or you can set up a CRM to automatically send to customers information relevant to their previous searches and interactions with your company. Customer tracking and automated campaign management are operational CRM solutions as well.
Collaborative CRM
Collaborative CRM handles everything related to teamwork and communication. Collaborative CRM systems involve shared calendars and information about interactions with customers, communication tools, customer tracking, etc.
More often than not, today's CRM systems combine features of analytical, operational, and collaborative CRMs. The trick in choosing which one to implement or develop is to decide what you want to accomplish with the software.
How to create a CRM system
Whether you're building a CRM system for your own company or to offer software as a service to other companies, you'll first need to set priorities. Some features will be critical, whereas others will be secondary.
Developing a CRM system that's capable of doing everything well can make the software heavy, requiring a lot of processing power.
Let's see what features are usually required in custom CRM software.
Customer database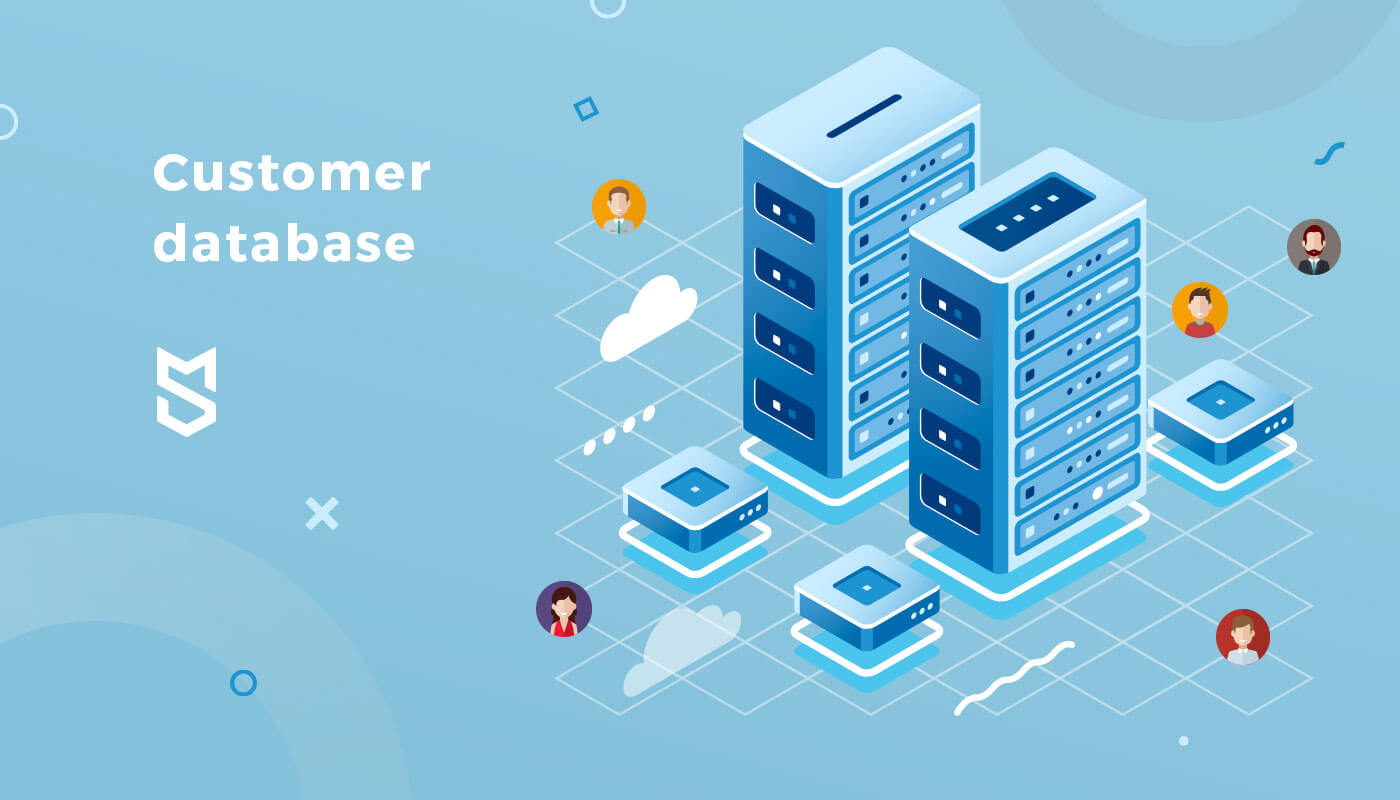 The core of any CRM system is a database. This is where all the information about your customers is stored:
Names
Email addresses
Phone numbers
Addresses
Links to social media pages
Work and family info (if necessary)
For B2B companies, there should be information on partner companies that includes the name of the CEO, information about the contact person or contractor you communicate with, financial data, addresses, phone numbers, etc.
It's possible to allow users to add initial customer data manually. In fact, this is easier to do from the developer's point of view. However, more and more custom CRM solutions provide automated list building. The system can be set up to collect data from emails, social media, or forms your customers fill out on your website. Adding automatic list creation will free some time for your agents to interact with prospects, leads, and existing customers.
Automatic or manual, the database absolutely must be searchable — it will save time even if you only have a few dozen customers.
Segmentation
This is database-related functionality aimed at marketing departments. Successful marketing is dependent on the right customer segmentation. You won't be selling many snow chains to customers in Florida, will you? Or to people without cars? Advertising to these people will hardly be successful. Segmentation makes it easier to select groups of customers who are likely to react positively to a marketing campaign, which makes it a useful feature for marketing and sales analytics. Any CRM system must have segmentation functionality.
Sales pipeline tracking
There should be a place in your custom CRM system where employees can track leads, starting at the first contact until either the deal is sealed or the customer is lost. If you're building a CRM system for your own company, you know the stages you need it to track. If you're aiming at providing SaaS solutions, it's better to implement a customizable pipeline dashboard since your clients will each have unique sales pipelines.
Document upload and storage
An option to upload files isn't a must, but it can be quite helpful and will save your managers from spending time manually recording important information sent by customers. A custom CRM system can seamlessly connect to cloud storage or email clients, or simply upload files from a device.
High-end data protection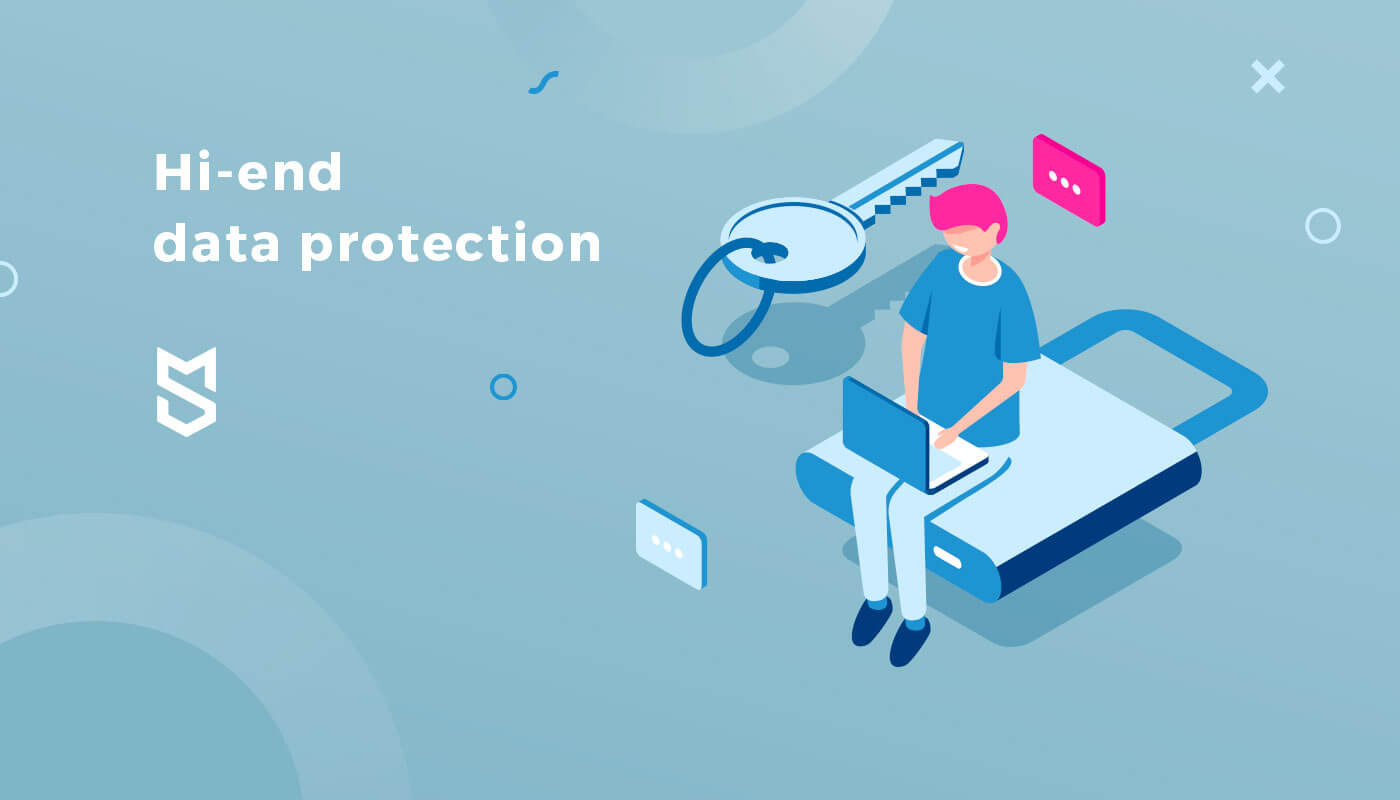 Databases stored in CRM systems are full of sensitive information, starting with your customers' email addresses and ending with their history of purchases. All this data must be protected with the most up-to-date security certificates. Skimping on data protection might cost you all your customers and even result in legal charges. Keep this in mind when you set priorities in CRM development.
Scheduling functionality
Every manager who has more than one customer needs a scheduling tool. Integrate a calendar into your CRM system so users can link their schedules to customer profiles and activities. Google Calendar can be synced with a scheduling tool in a CRM system. This way, users will have access to their events from outside the CRM software. It's also possible to implement schedule sharing within the team and between teams; this will enhance communication and team performance.
Users should also be able to browse all their planned activities.
And scheduling is incomplete without reminders, of course. You can remind users to make a follow-up call, hold a meeting, or launch a campaign. Reminders can be sent to a user's email address or pop up when the CRM is active.
Analytics and reports
CRM software should be able to match data and build an automatic analysis for campaign management, individual managers, clients, and more. Technically, it's not too difficult to implement an analytics tool in CRM software. If all the necessary data is added diligently (either manually or automatically), a simple algorithm can draw performance diagrams and graphs based on it. With an analytics tool, you can easily see sales history, track performance on a timeline, and monitor the effectiveness of each manager and campaign.
We recommend you add filters to your analytics tool to make it more flexible. Allow users to not just see a single campaign's performance over the months but to compare two or more similar campaigns, for example. What channel brings more clients: email or Facebook ads? Draw an automatic report to brainstorm with your team and deduce ways to improve performance.
Cloud integration
Everyone is moving to the cloud. And it's no wonder — clouds are more stable, secure, and flexible. They're also cheaper to maintain than data centers. Cloud services are a perfect option for growing businesses, although established enterprises can also benefit from them.
Email marketing automation
Surprisingly, despite the spread of other marketing methods, email marketing still brings the best results according to numerous studies. Email marketing can be automated and integrated into your CRM software. If you integrate this functionality, users will be able to set parameters that trigger automated emails to specific segments of customers or prospects. From the first hello and welcome emails, lengthy marketing campaigns can be automated with email integration.
CRM integration via API
This feature will most certainly come in handy if you're planning to build a CRM from scratch to offer SaaS solutions to other companies. Why? Some companies use custom software. The ability to integrate your CRM into that software will eliminate the hassle of transferring data manually, which, in turn, will radically decrease the number of mistakes made and free more time for managers.
If you're making a CRM system for your own company and your managers use other software, it will also be beneficial to create APIs and link that existing software to your CRM tool.
Chatbots
Artificial intelligence and chatbots are being used in more and more industries each year. Chatbots can:
Lower the load on your support team by answering frequently asked questions from customers
Provide basic training to your new employees — again, by answering common questions
Schedule meetings for all team members at once
Automatically set up reminders for meetings, calls, and marketing events
These are all routine tasks that appear regularly and can be easily automated.
Consider building a CRM mobile app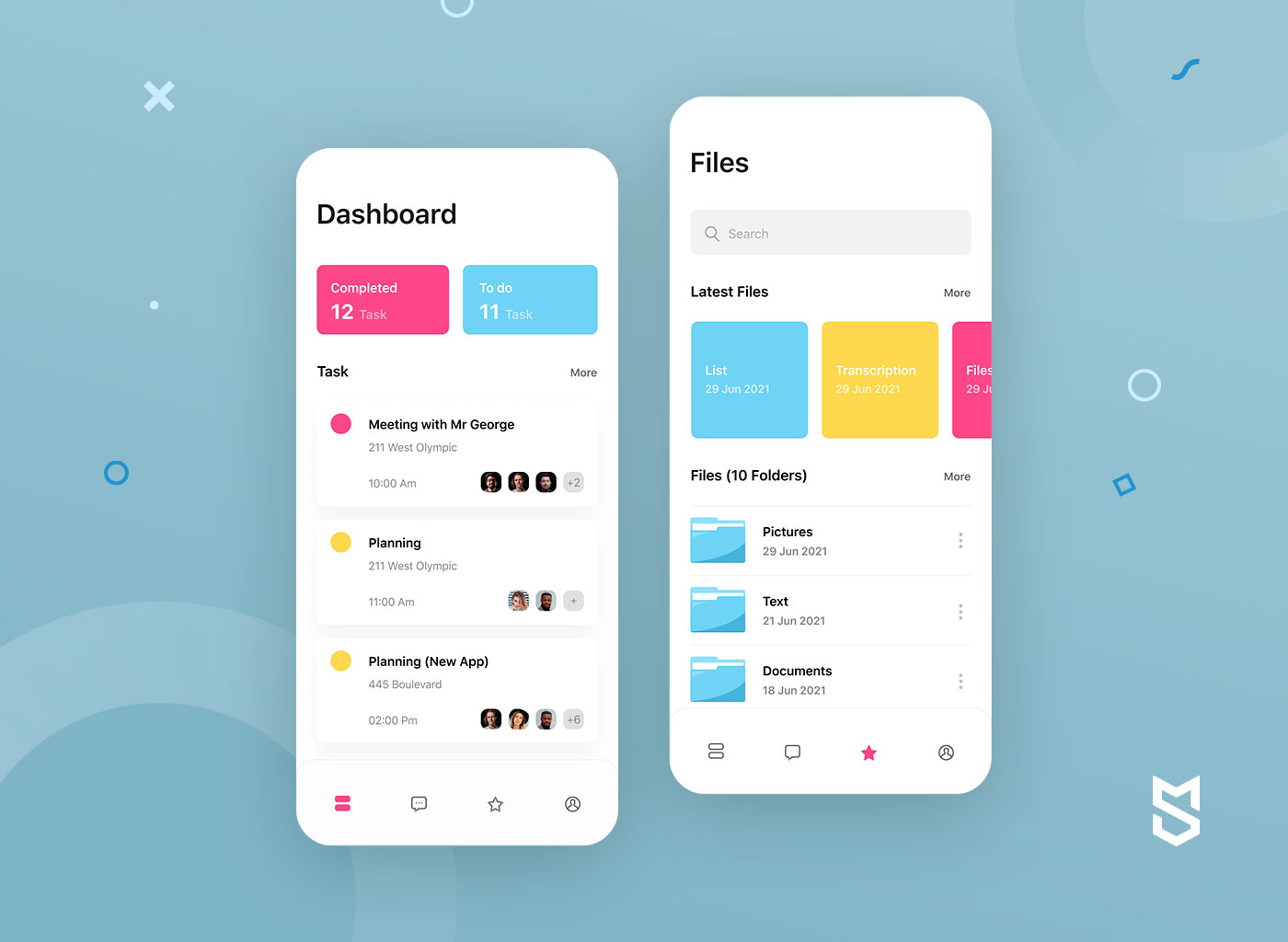 Most CRM solutions are originally built for the web. That's understandable — most customer relationship management work is done from the computer, not on the go. However, a mobile version of your app can bring certain benefits. For example, it's easier to record and/or log phone calls if they're made from an app. Push notifications can also be implemented in mobile apps; they're considered the most effective reminders today. Having built an app that syncs with the web version of CRM software, you'll have the most complete solution.
How much does it cost to build a CRM system?
As already mentioned, CRM software is usually built for the web and later adapted for mobile by creating either a mobile browser version or a mobile app. The cost to build CRM software will depend on whether you choose to stop at web development or decide to go for a mobile app as well. To develop a CRM website with the help of an outsourcing app development company, you'll need the following specialists:
Project manager
UI/UX designer
Frontend developer for the user-side app
Backend developer for the server-side
QA specialist
We estimate the cost to make a CRM website as starting at $46,000 and going up depending on the number and complexity of features you're implementing. Web apps are usually cheaper and easier to build than mobile apps. So if you decide to dive into custom CRM development for mobile, you'll spend more. You'll also need more people working on your app in addition to those listed above:
+1 UI/UX designer (separate from the one working on your web app)
iOS developer
Android developer
You can choose to make a mobile app for only iOS or only Android, of course, depending on what your employees use. Building a CRM system for iOS and Android can cost you $60,000 and up for each platform.
СRM development: Summing up
In today's market, customer relationship management software can be a deciding factor in which company succeeds. CRM systems improve marketing and sales performance. By automating what can be automated, CRM software redistributes employees' efforts and optimizes the workflow. Investing in a CRM system is never a waste of time and money.
If you have additional questions regarding CRM functionality or would like a more precise cost estimate, drop us a line via our contact page.
1