By launching a mobile application, you become part of a global market estimated in the billions of dollars. According to Statista, more than 2 million applications have already been created for Android and iOS. It isn't the easiest task to make your product stand out from the masses and find and keep users. Doing so will require a powerful marketing campaign. Finding your target market is a key step in your overall business strategy because you won't move forward without understanding who you can offer your product to and who will actually buy it. By ignoring this step, you risk wasting your entire marketing budget or even burying a potentially successful app idea.
Read more about differences between ios and android development.
Define the target audience for a new mobile app based on its type
Before you define your target audience, consider the category your application belongs to, since this can significantly narrow the search and help you to identify your ideal target customer from the first attempt. We've identified the basic types of applications below.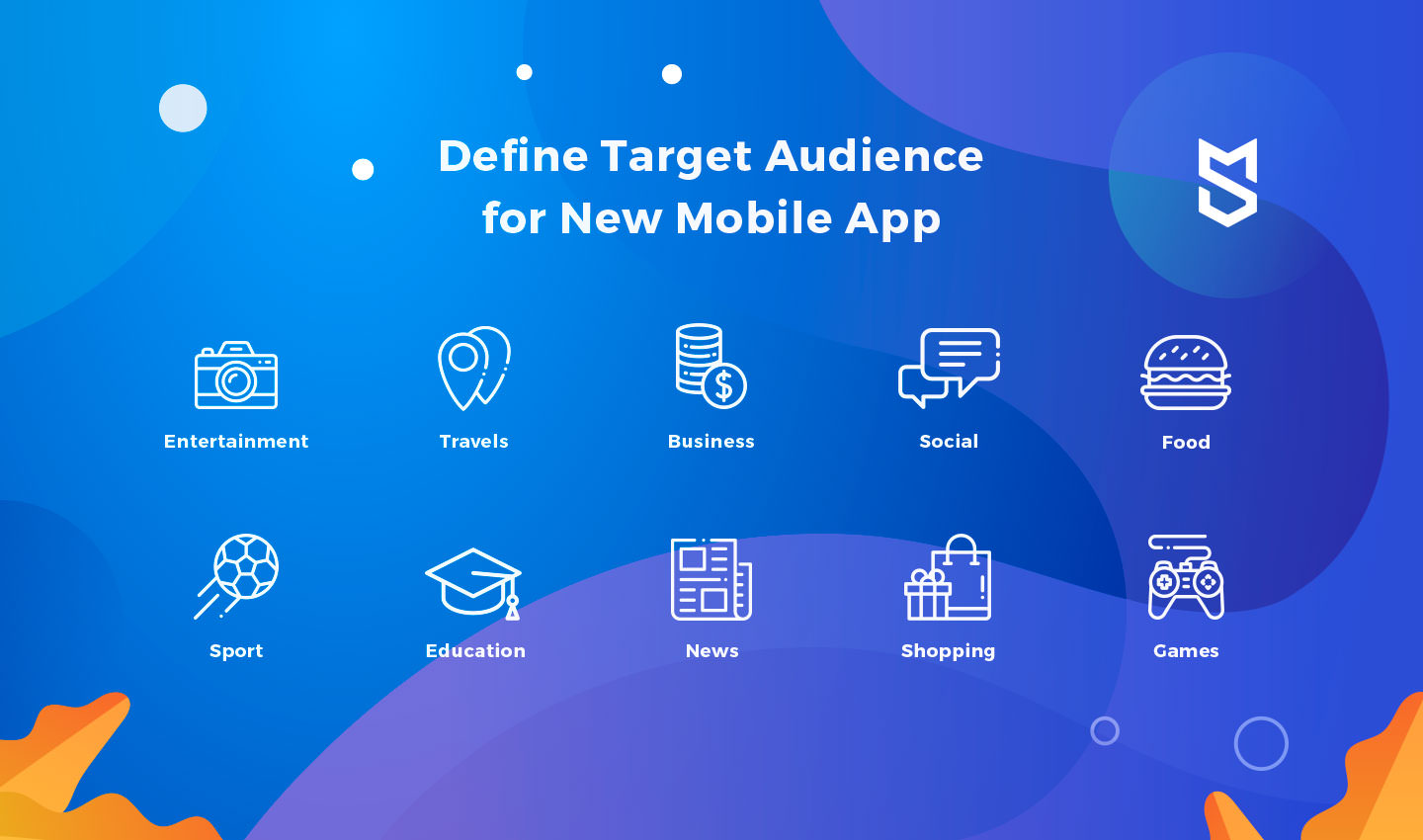 Entertainment
Apps for booking cinema, theater, exhibition, and other tickets
Children's apps that contain books, cartoons, music, tasks, puzzles, and other entertainment
Nightlife and entertainment, including apps for parties, dating, dancing, photography, and event videos
Read more about: Nightlife and dating app development here
Travel
Services for booking hotel rooms and airline tickets, renting villas or cars, and searching for travel companions
Tour guides to help you find a restaurant, shop, or gas station, tell interesting facts about sights and create convenient routes
Business
Applications for financial institutions and banks
Real estate applications for sale or lease of property
Solutions for online shopping
Applications for cities to find places, get directions, park, and so much more (can also be included in the travel category)
Job search applications to fill out resumes, view vacancies, send applications and receive notifications, usually in conjunction with a website
Social applications
Social networks for quickly communicating, sharing information, and viewing news and notifications
Food
Fast and convenient applications to order food delivery, give ratings and leave feedback
Apps with step-by-step photo and video instructions for cooking dishes and the ability to publish photos of users' culinary masterpieces, leave comments, and participate in contests
Sports
Sports apps with news, sport betting, statistics, announcements, and expert opinions that can also let users communicate with fans and friends
Apps for buying tickets for sports events (can also be included in the entertainment category)
Apps that help children learn any subjects and skills in the form of games
Apps for learning skills such as traffic control, yacht management, pet training, or knitting — the possibilities of interactive courses are endless
News
Apps for newspapers, magazines, and other media outlets. These applications are convenient and significantly expand the audience of publications. News and comments can be broadcast on social networks or compiled into RSS feeds.
Shopping
Apps to buy everything necessary and unnecessary. They can be developed by a retail company in addition to existing sales channels or individually as a marketplace.
Games
Apps for shooting, racing, puzzles, flying, and other games, with the ability to broadcast results on social media
How to find the target audience for your mobile app if you don't know where to start
Step 1. Determine your reasons for selecting your target audience. Reasons for selecting a target audience could include:
It's a target audience for an existing app (for example, if a retail company develops an application for its customers)
The target audience has money.
Step 2. Determine which market segment your company belongs to.
Step 3. Determine who your clients are.
This stage involves customer segmentation or distributing customers into groups.
Draw a portrait of a user by answering questions
All users of mobile devices and applications can be segmented based on the following parameters:
Geographical location
Device type and platform (smartphone, tablet, iOS, Android)
Demographic and social criteria (gender, age, occupation)
Solvency (whether the user is ready to pay for the application components)
In order to find your perfect users, you need to conduct user segmentation by answering the following questions. As a rule, there will be more than one segment you need to find, so answer these questions for each group of customers you've identified.
What are the main features of the target audience?
Gender
Age
Income level
Education
Family status
Profession
Solvency level
Main interests
What are some additional relevant characteristics of the target audience?
Favorite literature
Favorite movie genres
Political views
What are the core values of the target audience?
Communication
Longevity
Money
Development
What are the needs of the target audience?
Product quality
Wide range of goods
Adequate price/quality ratio
What motivates the target audience?
Improve health
Self-expression
How does the target audience make decisions?
Consults with friends and acquaintances
Makes repeat purchases to get discounts/bonuses
Step 4. Define the possible problems of the target audience — self-expression, weight, bad mood, depression — and come up with possible solutions using the How Might We approach.
Step 5. Determine where your client lives.
Once you've defined your target audience, you can begin to work on determining their location. This is easiest to do if you detail one of the following points:
A few days in the life of a member of your target audience
How the client behaves if the need arises
Where an average person from every segment you have identified is and what they do before the problem you may solve arises.
Step 6. Define the main motivation of your potential users to download your product, and do this for all segments. According to a study by X, the main reasons why customers prefer one app over another include
the price, if it is a paid app;
the opportunity to get additional bonuses, if it a shopping app;
recommendations from friends or colleagues;
an attractive description and good reviews.
Step 7. Find answers to the questions in steps 1 through 6 for every segment of your potential users and create a portrait of your average customer from each segment.
How to define the target audience for an app: Proven methods
So you've identified a separate segment of the target market for mobile apps. Now it's time to study it and make an image of the potential client. Perhaps you're wondering how to research the target audience for your mobile app — there are both online and offline methods.
Offline methods for analyzing the target audience include:
Oral surveys or written surveys of buyers in the selected segment
Personal interviews
Focus groups
Polls by phone or email
Analysis of competitors
Field research (observe your users while they're interacting with your app and ask them to leave feedback)
We should also say a few words about the Sherrington 5W method. This method is based on five simple questions. Answers to these questions will give you information that will help you form a basic portrait of the buyer:
What? (a type of product)
Who? (a type of consumer)
Why? (motivation to purchase)
When? (time of purchase)
Where? (place of purchase).
Online methods include the following approaches:
Analyze the mobile app target audience by examining customer profiles (using open data).
Find communities and Q&A websites with fresh conversations and find out what pain points your users are talking about.
Based on search queries, find out what products or services your target audience is looking for, on which sites they spend time, and where they make online purchases.
At the same time, "targeting" is broader than just analyzing the target audience. It also involves displaying advertisements to the particular consumer segment that interests you, and as a rule is part of a mobile app strategy.
How to identify the target market for a shopping app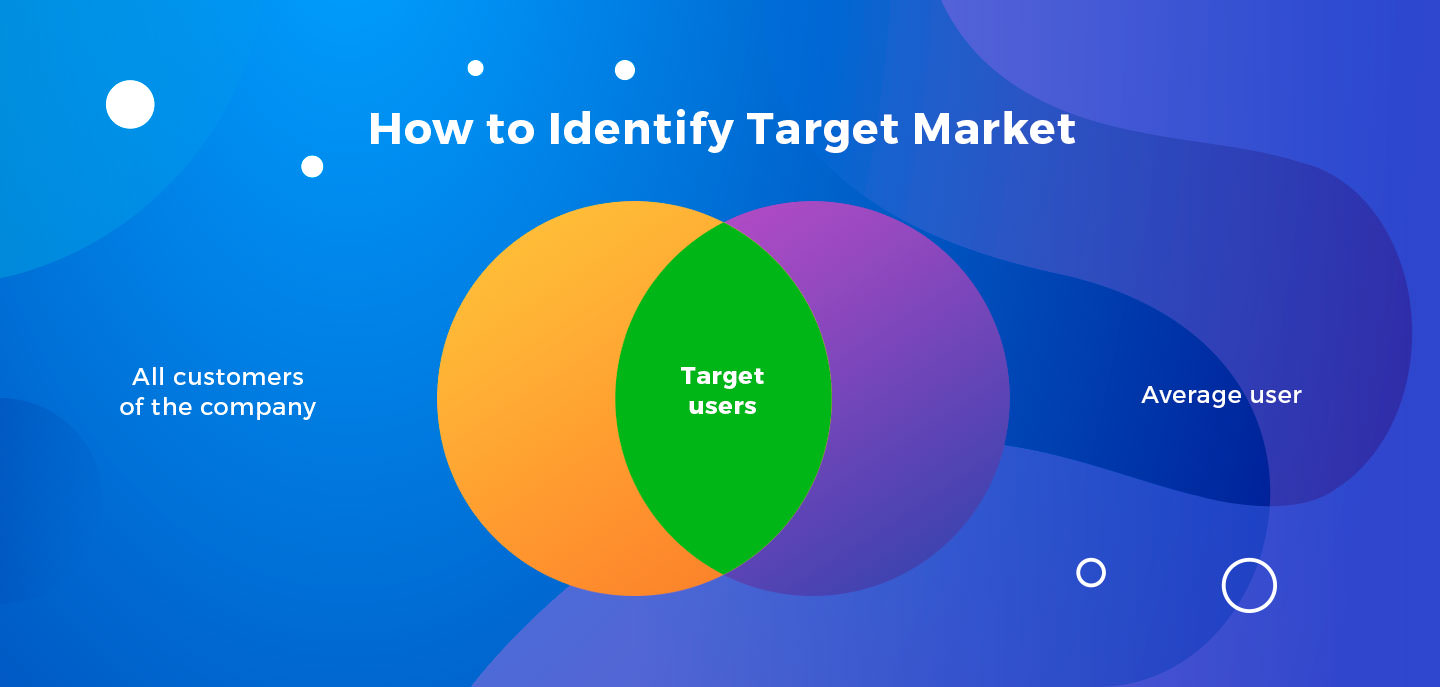 Looking for an average target customer for a shopping app
Retail companies create shopping applications in order to give their customers another channel of interaction. However, it's obvious that not all customers will use an application. This raises the question of how the target audience of your business corresponds to the target audience of your application.
It's obvious that all customers of your company and those customers who will use the application are related as a whole and a part. And in order to understand who will make up the bulk of your mobile app customers, you need to imagine the average user of your mobile application.
The first thing you should know is that the modern target audience for mobile apps, in general, is demanding and spoiled by variety. According to research by Anadea, the average potential user of your app wants these things:
Personalization
Short registration and verification procedures (email or Facebook is best)
Safety of personal data
Voice tools
Opportunity to leave feedback
Let's go into more detail to be sure that you really know your user. The average mobile app user is:
A Millennial
Willing to pay in the app (64% of users ages 18 to 34 made in-app payments in 2017)
A fan of social media
Now correlate these traits with the traits of your offline customers. Where these traits coincide is where you'll find your app's target audience.
Here are some tips to understand how popular your application will be among your existing customers.
Analyze competitors
Conduct a survey
Draw a portrait of your target user in as much detail as possible
View reviews and designs of competitors' applications
Run a demo version
How to promote your application to hook your target audience
If you've drawn a portrait of your target user, you've probably discovered that they're a Millennial. The main habitat of these modern people is social networks and instant messengers. According to statistics from Comscore, Facebook, Facebook Messenger, WhatsApp, and Instagram are the main platforms where you should look for your customers.
How to promote your application on social networks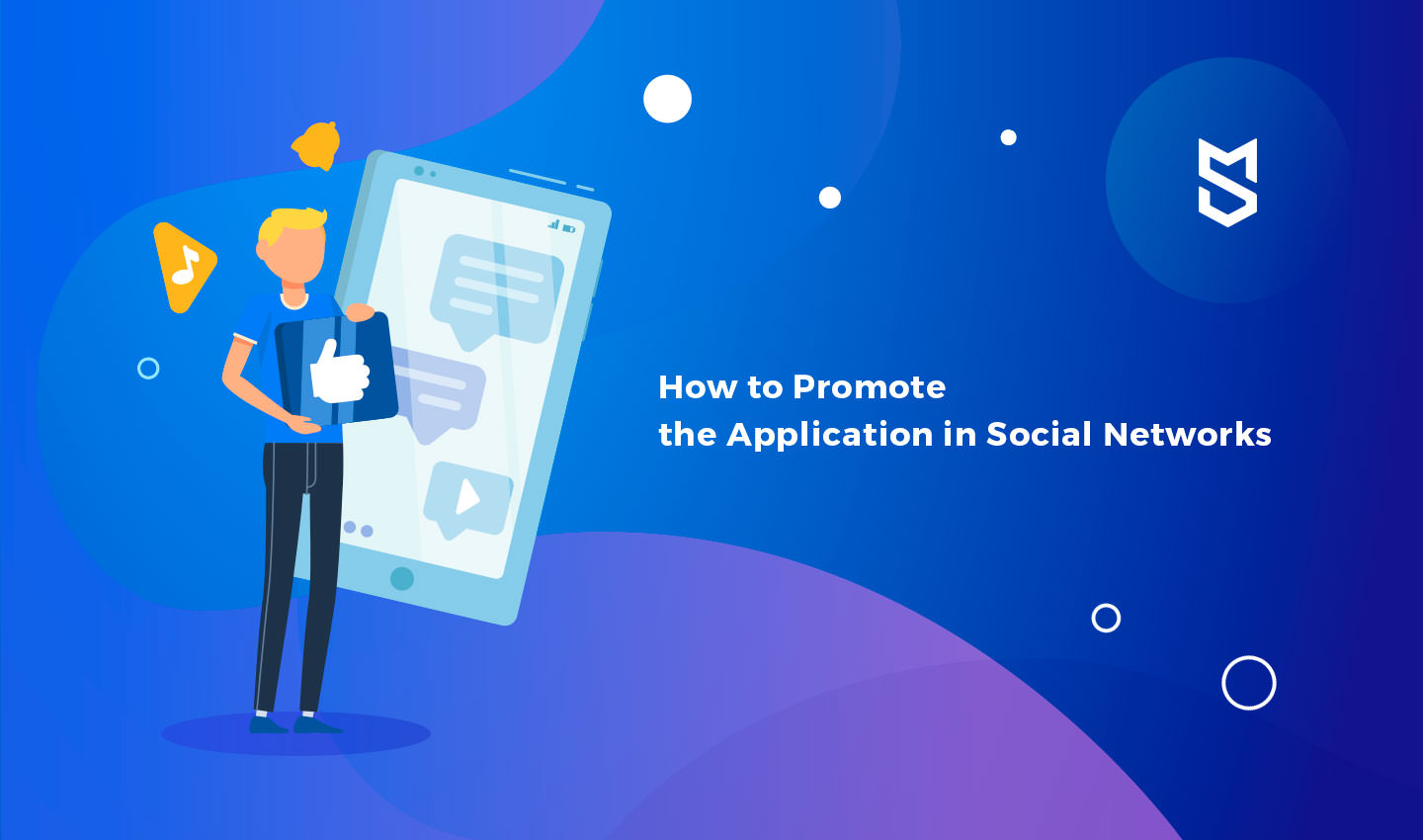 Audiences on social networks willingly share data, which makes it possible to run targeted advertising, for example to users who access the internet from mobile devices or to gamers.
Conventionally, there are two ways of advertising on social networks.
Using standard advertising tools. For example, on Facebook you can create an ad with very precise targeting and can use retargeting to achieve an even greater conversion rate.
Advertising directly in the communities where your audience gathers.
Interactions with clients in instant messengers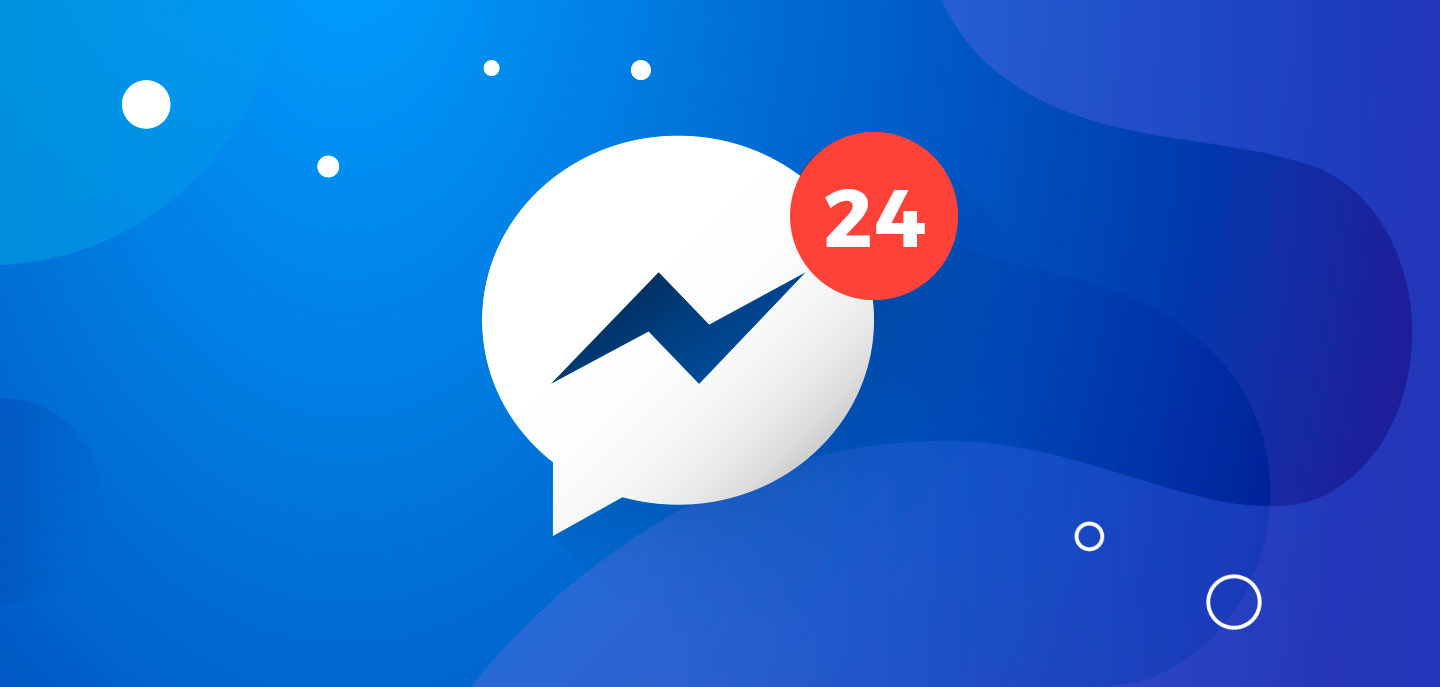 Messaging services have huge audiences and present many opportunities, allowing you to invent new formats of promotion. The simplest but most effective method if you already have your own customer base is to send a message to existing customers with an Open in the application button.
Summing up
Finding your perfect target audience should be your top priority since your target market is the driving force of your business. We at Mind Studios conduct comprehensive market research in order to answer the most important question about the readiness of customers to try your product. We can also conduct competitor analysis to find out who the main players are in your niche and how they solve their users' problems.
If you have a great idea for a mobile app, feel free to share it with us. We can help you find out if there's product/market fit!