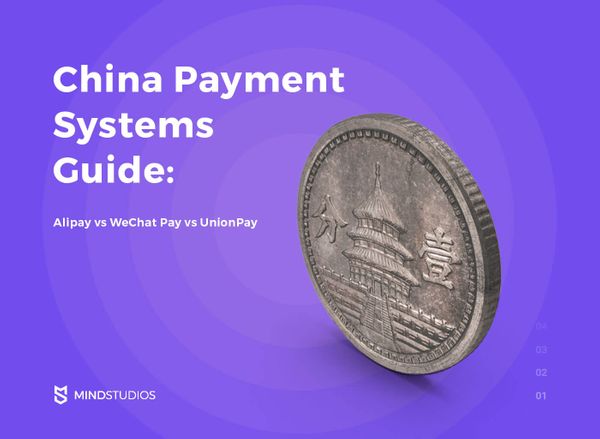 China is a mystery in many ways, culturally as well as economically. Setting up mobile payments in China is one of the largest obstacles foreign companies encounter when entering China's online market. If you're planning to enter the Chinese market, we want to offer you advice on selecting the best payment gateway.
We also have an article with general recommendations on launching an app in China, if you're interested in a broader view.
---
Contents:
---
Why expand into China?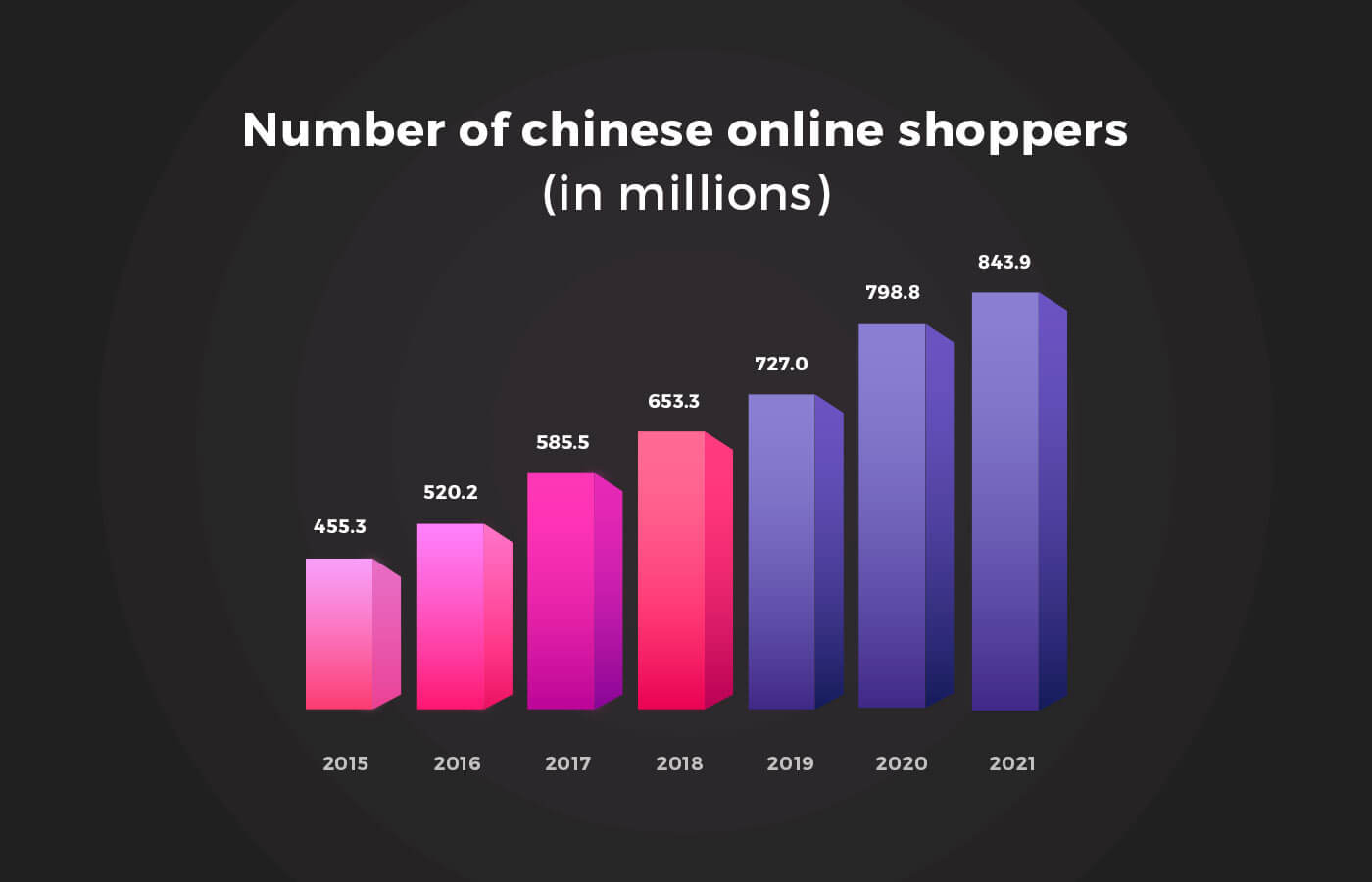 China's e-commerce market has been growing by leaps and bounds in recent years, and it doesn't seem to be stopping anytime in the foreseeable future. As of the beginning of 2019, more than 54% of Chinese shoppers were using third-party payment services; the other 46% were divided almost equally between debit/credit cards and cash payments.
China has almost 650 million online shoppers. According to Statista, this number is expected to reach 1 billion by 2023. Unsurprisingly, many overseas companies would love to take advantage of that. But one of the stumbling blocks on this path is Chinese mobile payment systems.
What's wrong with PayPal? you might ask.
Well, Chinese consumers don't really like payment gateways like PayPal that we're used to in the West. It's not that people don't use them at all (they do); it's just that they mostly prefer local payment methods, many of which not only accept online payments but work offline with QR codes. There are a number of Chinese payment gateways you can implement, and if you want to be successful in the Chinese market, you need to choose the right one.
We've already covered the three most popular payment systems in the world in our article comparing Stripe, PayPal, and Braintree. Now let's narrow our focus to one of the world's largest markets and look at what there is to choose from. Here's our guide to integrating Chinese payment gateways.
Chinese payment system integrations for foreign companies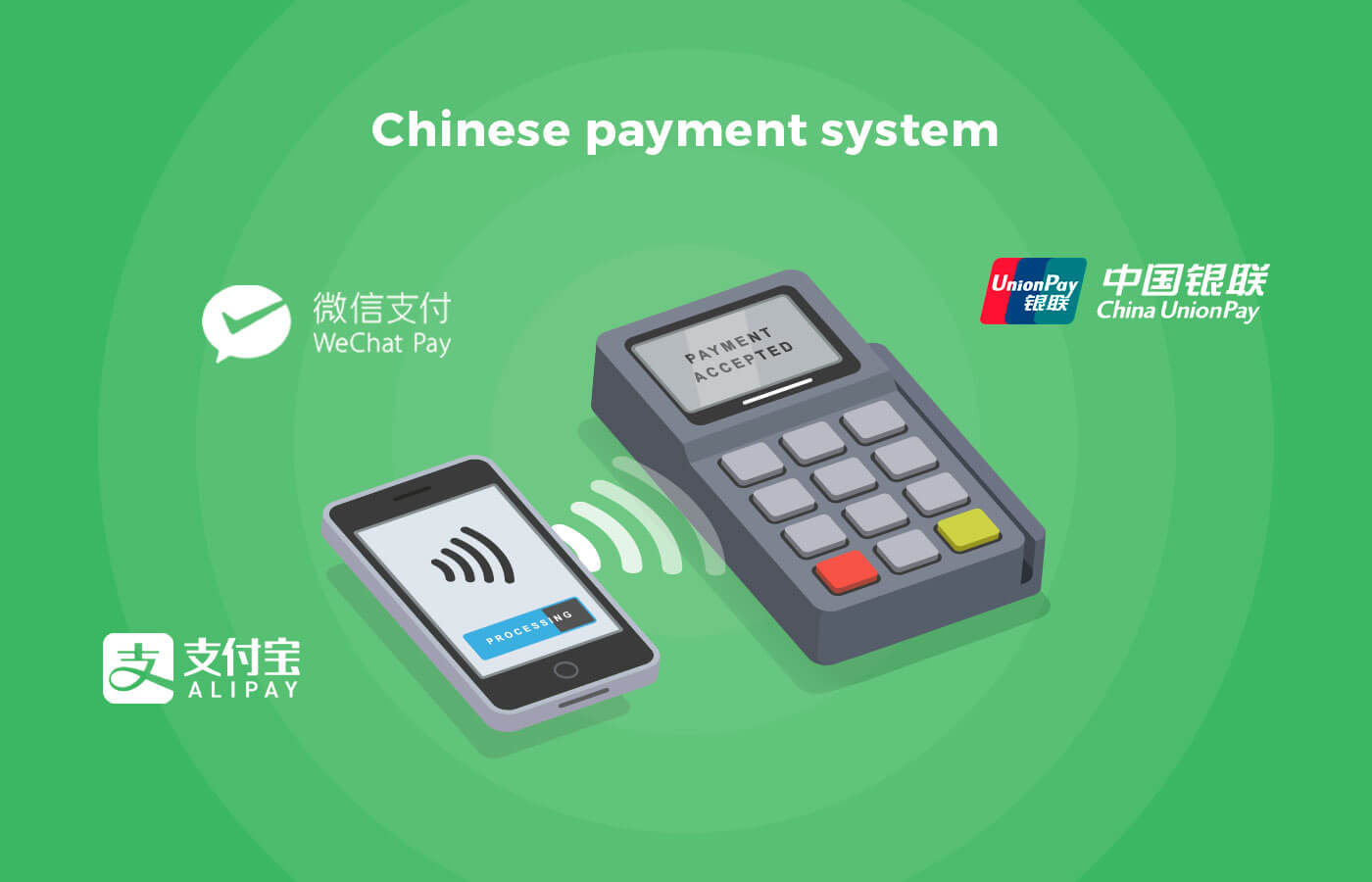 In China, payment services are numerous and varied, which can make things a bit confusing for companies new to the Chinese mobile payment market. However, upon closer inspection, you'll find that not all of them are equally popular, and few are friendly to foreign companies entering the Chinese market.
You're in luck, though. The top three payment gateways in China are also those that work best with foreign companies. And as we've done our share of research into China's e-market for the UNIGHT app, we know quite a bit about them. Let us share our expertise.
The three most popular online payment systems in China are:
Alipay
WeChat Pay (official name TenPay)
China UnionPay (CUP, or just UnionPay)
Before we start, here's our very first piece of advice: In a totally perfect scenario, we'd recommend integrating all three of these systems. This way, you'll cover 100% of shoppers, or very close to it. But that's a general recommendation sprouting from the fact that Alipay, WeChat Pay, and UnionPay all have similar offerings and only partially share the same audiences.
However, at the same time, these three companies have their differences. And those differences may sway you toward one or two of them, not all three. For example, in UNIGHT, we integrated Alipay and WeChat Pay but not UnionPay.
How do they differ and how can you choose the one that best suits your business? Let's find out.
WeChat Pay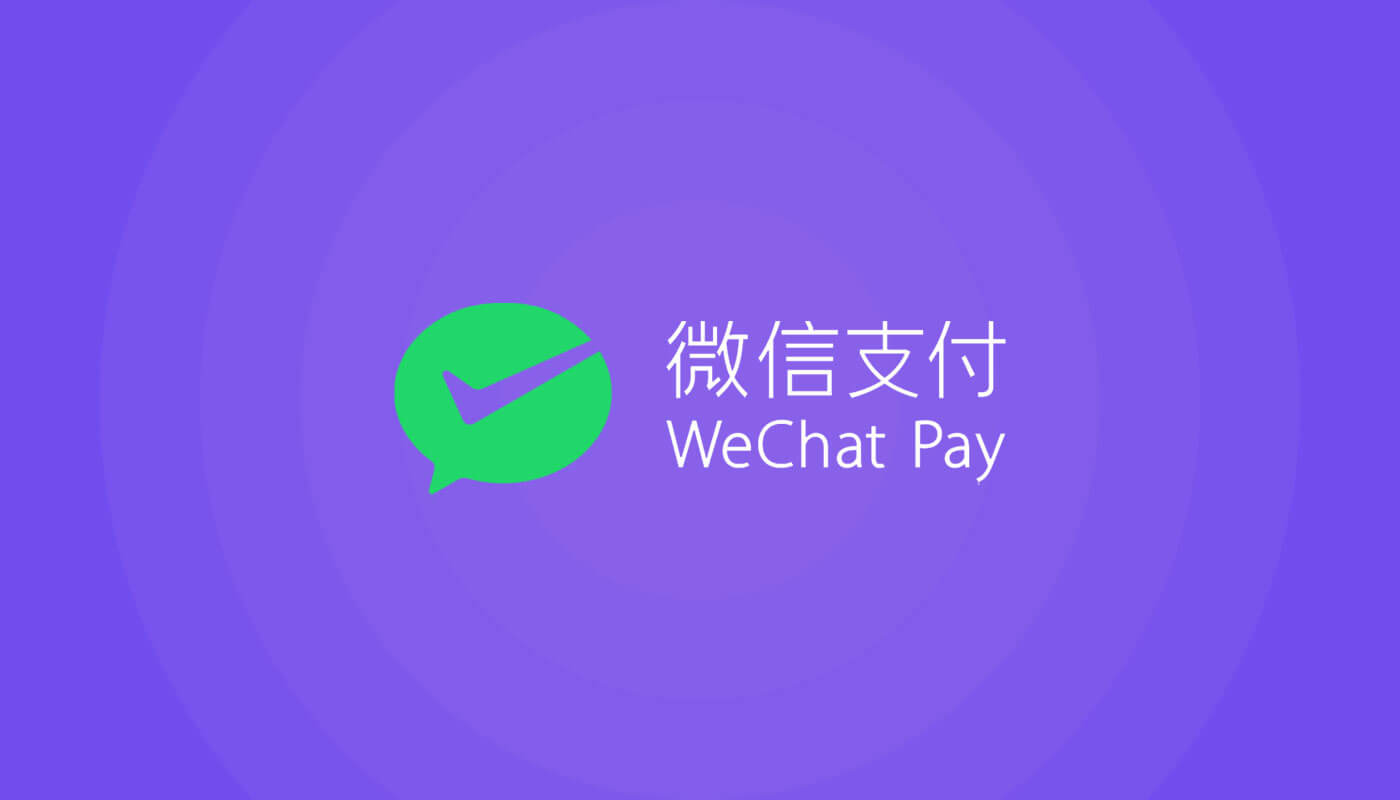 WeChat Pay is the youngest of China's top mobile payment apps, and it's also the one with the most registered users. The reason for the latter is quite simple — almost everyone in China uses the WeChat messenger, which is more than just a messenger. WeChat is a whole ecosystem: a messenger, a social network, games. A growing number of companies are also taking advantage of another feature of this platform by building WeChat Mini Programs to venture into e-commerce.
Basically, the top reason for businesses entering the Chinese market to integrate WeChat Pay is its huge user base: every WeChat user, of which there's soon to be a billion, has access to WeChat Pay by default, as it comes with the WeChat app. The only thing a user needs to do is connect a bank account to use the service.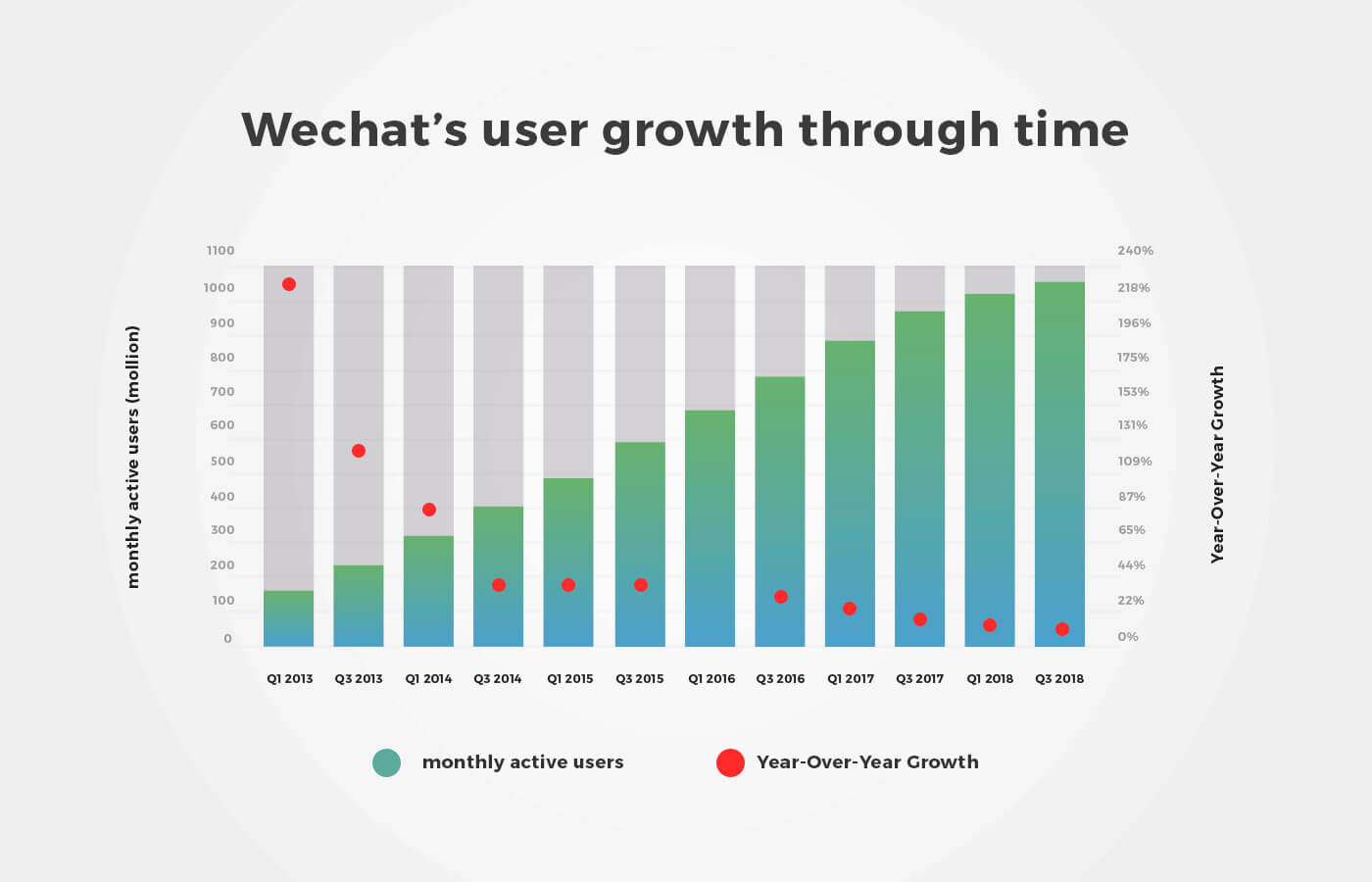 As it's a part of WeChat, WeChat Pay supports all devices that work with WeChat. That's almost 90% of mobile devices used by Chinese consumers. On the other hand, integrating WeChat Pay into a website is tricky, since the system was created with mobile devices in mind. If you're aiming at website payments, you might be better off with either Alipay or UnionPay.
For users, WeChat Pay is largely fee-free. Fees are thrust upon them only for withdrawals over RMBY 10,000 (about $153), but even that fee is small compared to the fees banks take — only 0.1%. This is a huge incentive for Chinese consumers to use WeChat Pay and not credit cards, for example.
At the same time, the fee taken from merchants is also very low — compared to fees set by international banks for credit and debit cards, WeChat and Alipay cost about 40% less. WeChat's merchant fee is 0.6%. Add strong security complete with encryption and a vast selection of possibilities for marketing, and WeChat is a clear choice for many overseas vendors.
Alipay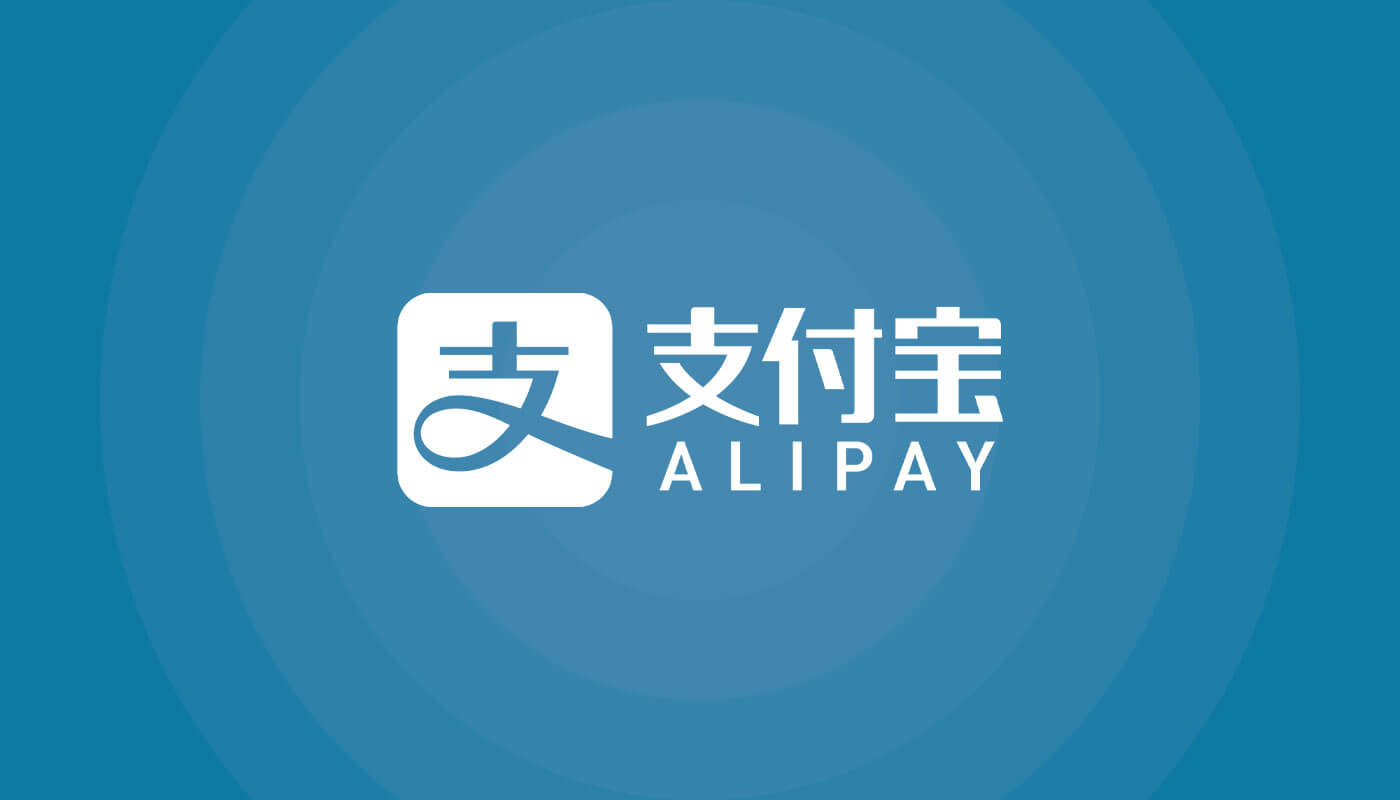 When it comes to online commerce in China, Alipay is usually the first payment gateway that comes to mind, mostly because it was a pioneer in this field, emerging roughly at the same time as Chinese e-commerce itself. While WeChat has the largest pool of potential shoppers by virtue of its social platform and messenger, it is yet to reach Alipay's number of actual paying customers. Right now, Alipay is still the most popular online payment system in China.
Like WeChat Pay, Alipay only charges for withdrawals, though, with Alipay, the amount allowed without a fee is much higher — RMBY 20,000, or approximately $2,900. The fee for merchants is similar to that of WeChat Pay at 0.55%.
Basically, if you pin Alipay and WeChat Pay side by side, you'll see these two systems have quite a number of similarities: they both offer online and offline payment options as well payment for bills and utilities; they both charge fees to customers only for withdrawals; they have similar fees for merchants, etc.
And that's the reason we recommend integrating at least these two systems — if not all three. Together, Alipay and WeChat Pay cover approximately 90% of all online shoppers in China. Granted, a large part of the user base overlaps, as many Chinese consumers use both of these payment gateways. But it's still 90% of shoppers if you go for both systems.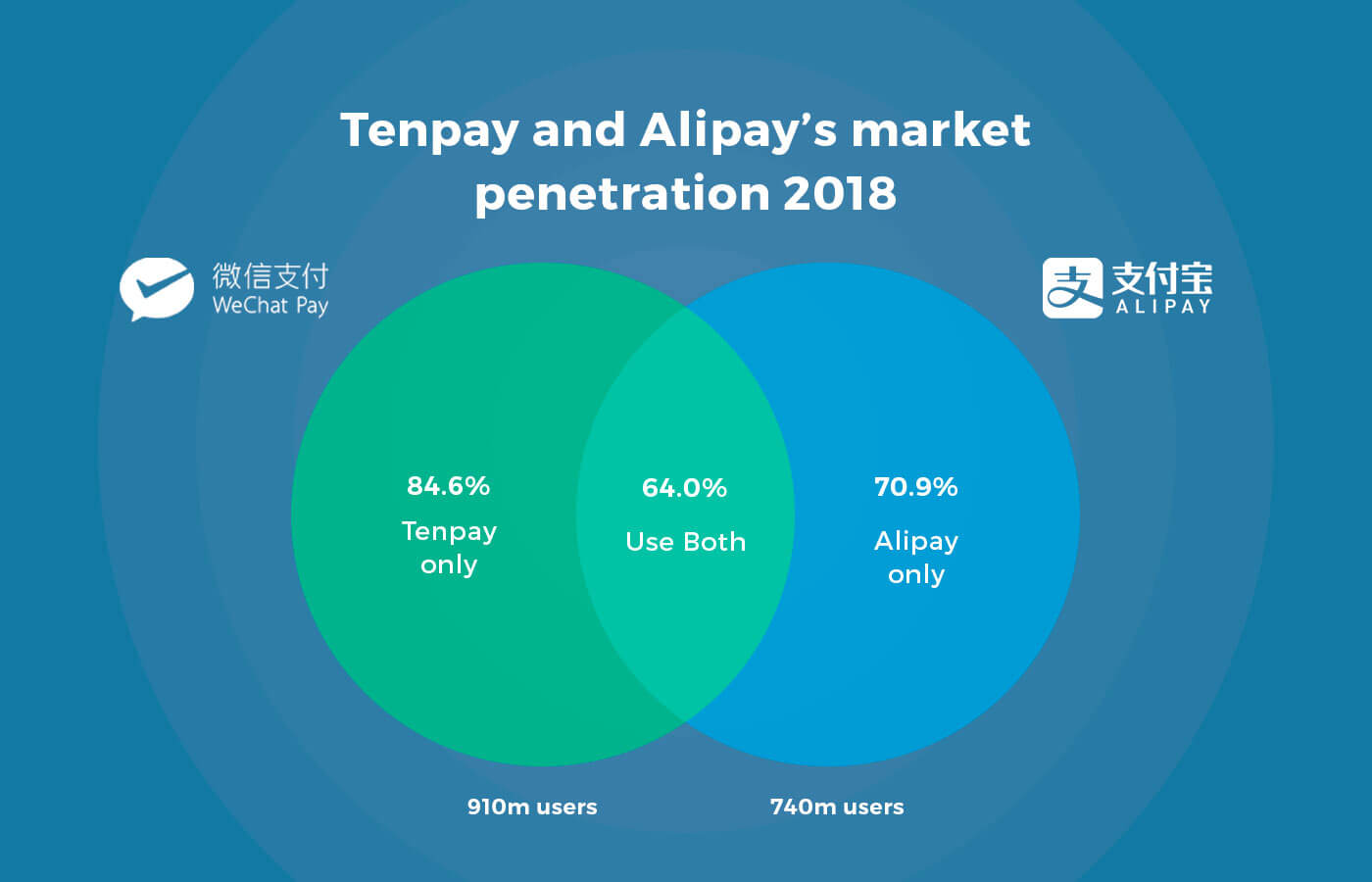 Alipay supports all mobile devices and computer browsers (even those not supported by WeChat) and deals with more currencies (18 to WeChat Pay's 9). As we mentioned, Alipay is still the leader in the number of paying users. At the same time, it can't compete with WeChat when it comes to marketing on the platform, so there's that.
The final difference between Alipay and WeChat Pay is that Alipay is an internet escrow service, meaning it keeps the money a buyer pays until the transaction is completed according to the agreement. If you've ever made a purchase from AliExpress, you might know that it follows the shipment and asks you to confirm delivery. When you tap that confirmation button, it's the service's cue to drop the money to the seller. Until that moment, the payment is held by Alipay.
This feature is important, as it helps establish trust between buyers and sellers: buyers can be certain their money will be returned to them if the product isn't delivered or is faulty, and sellers know for sure that their money was paid in full and will be transferred to them when the product is delivered or the service is provided.
China UnionPay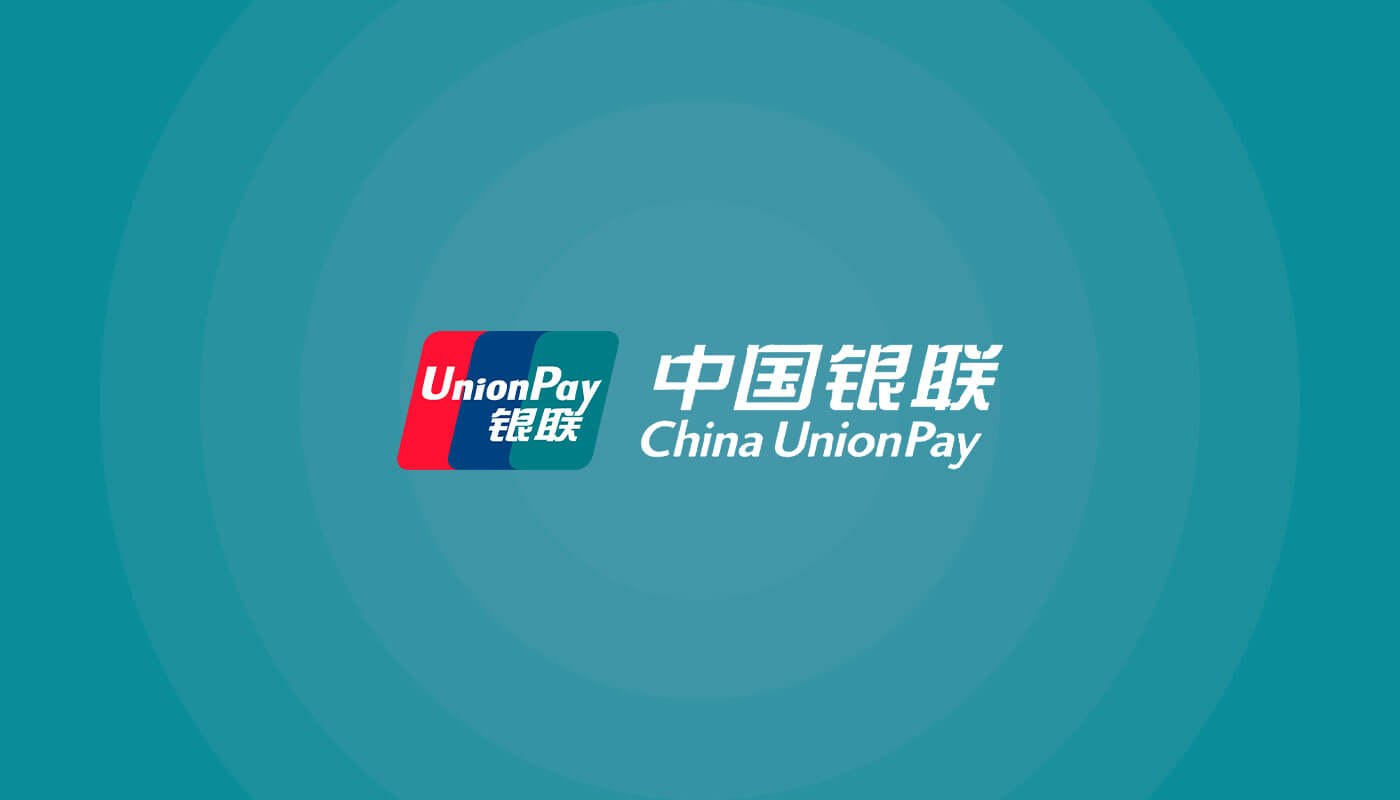 UnionPay was originally a credit/debit card provider, unlike Alipay and WeChat Pay, which were both established primarily for online transactions and e-commerce. China UnionPay is a new player in the online payment market, but it has a distinct advantage compared to smaller companies. As the third-largest credit/debit card provider in the world (after Visa and Mastercard), it has an extensive base of long-time clients. CUP works with 165 participating banks and issues over 5 billion cards a year. Essentially, everyone in China who has a bank account is a UnionPay customer.
UnionPay works with all mobile devices and computer browsers, which makes it a little bit more accessible than WeChat Pay, though not by much. But the biggest benefit of CUP is not that, of course.
China UnionPay supports almost all currencies and operates in many countries besides China — something both Alipay and WeChat Pay are struggling with due to the particularities of Chinese legislation. CUP should be among your chosen China payment gateways if you're targeting not only people living in China but those traveling outside China.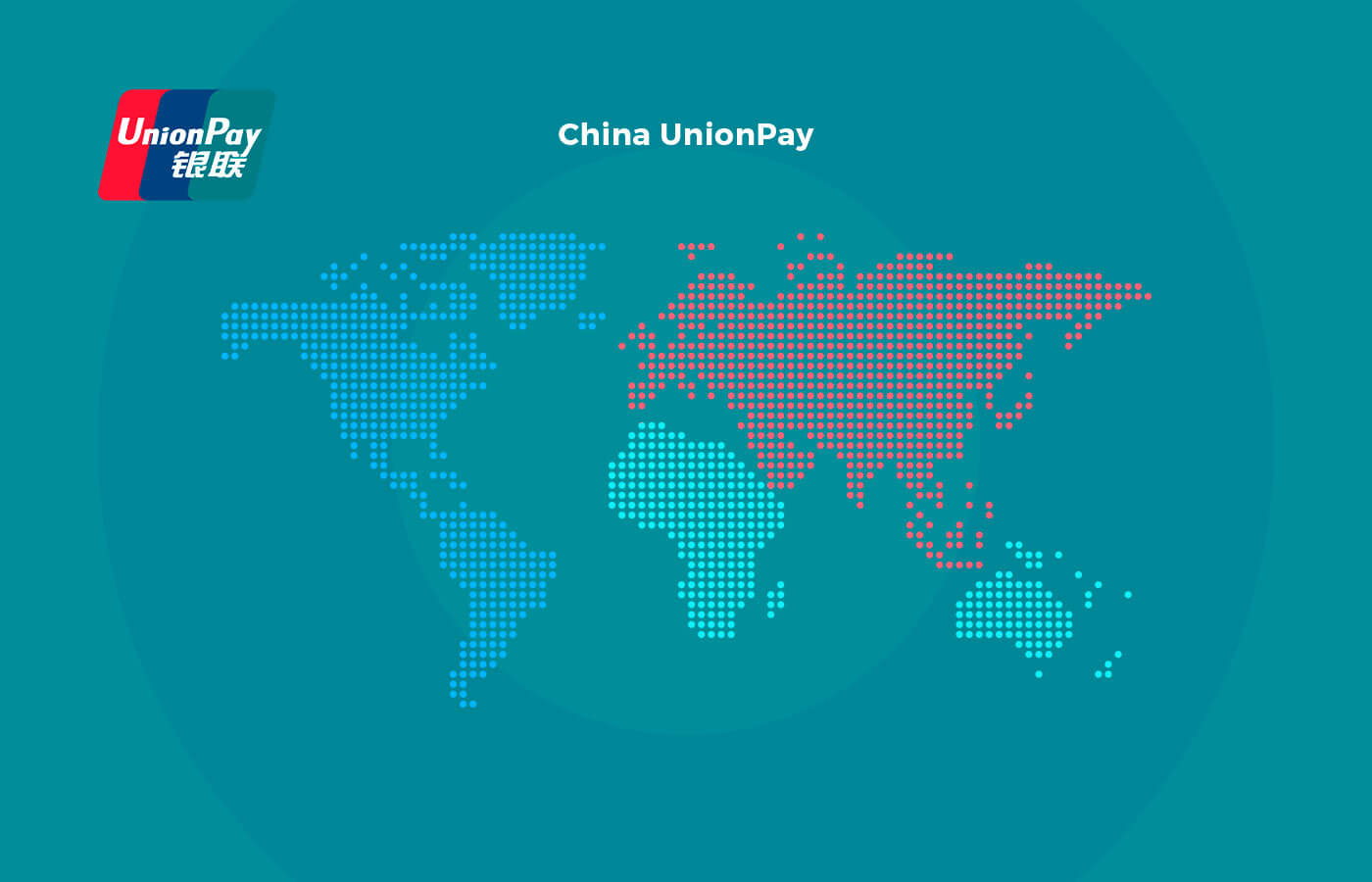 Originally, UnionPay required a physical card to complete transactions both offline and online. This was the biggest issue with China UnionPay: physical cards with magnetic strips are way less secure than payment options created for online use right from the start, like QR codes. You can read about online payment security for mobile apps. To not be left behind, UnionPay built a mobile application of its own in 2017 and ventured into QR code payments, pitching against Alipay and WeChat Pay. Gaining market share is a struggle, though, since UnionPay's customers who are paying for products and services online overlap majorly with users of Alipay and WeChat Pay. And with both competing services having more experience and focusing on e-commerce, UnionPay falls short.
Another thing to consider if you're thinking about integrating UnionPay is that it's still a credit/debit card provider first and foremost. Because of this, its fees are higher than either Alipay or WeChat Pay — 0.8% for merchants (0.7% for banks and 0.1% for UnionPay itself).
Alipay vs WeChat Pay vs UnionPay
Here's a summary of everything we've highlighted above.
WeChat Pay
Alipay
China UnionPay (QuickPass app)

Number of users

800 million
1000 million (320 million daily active users)
160 million (18 million DAU)

Share of China's mobile payment market

38.9%
53.8%
n/a

Market penetration rate

84.3%
62.6%
11.6%

Number of supported currencies

13
27
Almost all

Fees

Users: 0.1% for withdrawals over RMBY 1,000

Merchants: 0.6%

Users: 0.1% for withdrawals over RMBY 20,000

Merchants: 0.55%

Users: bank fees

Merchants: 0.8%

Supported devices

Devices that support WeChat
All phones, tablets, and PCs
All phones, tablets, and PCs
Challenges when developing a mobile app for China
There are several peculiar issues that arise before foreigners attempting to breach into the Chinese online market. Among them, a special place belongs to the documentation: Chinese payment systems used to only have documentation in Chinese. This includes rules and regulations and all the manuals on using the system, managing your wallet and money held in it, etc.
So if you're planning China website payment gateway integration, you might need to hire a translator. Or you can always use Google Translate, of course; it won't be an easy ride but it's manageable.
The second and much more important issue is the competition between Alipay and WeChat Pay. We've already mentioned that the two payment systems cover over 90% of the Chinese online shoppers. However, due to being fierce rivals, these two systems fordid direct transferring between them. Meaning that you can't transfer funds from your WeChat wallet to the Alipay wallet. There are two possible solutions for that:
You could manage separate wallets. This can be time-consuming but it's a slightly cheaper solution.

You could use a special service, like Ping++, that, for a fee, acts as an intermediary, pulling payments from both systems into a single wallet for you to manage. This way, you avoid the mess of separate wallets and save time to manage other business matters.
Integrating Chinese payment gateways: Conclusion
Besides the three payment gateways we've covered, there are also other similar services. However, their share of mobile payments in 2019 is very small, to the point that they're worth integrating only as secondary systems or for very specific industries and/or target audiences. Right now, it's WeChat vs Alipay, with CUP trying to win more users among their existing cardholders.
Our recommendation for startups and established companies venturing into the Chinese online market is to consider WeChat Pay and Alipay their primary choices unless thorough research into a particular niche suggests otherwise.
At Mind Studios, we have experience building apps for the Chinese market. If you have further questions about how to integrate WeChat Payment or Alipay — or how to decide which system to work with in general — don't hesitate to drop us a line.
1