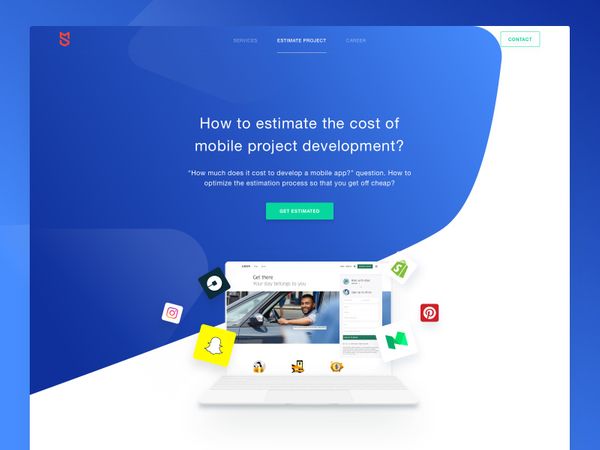 Every solid house was once built on a solid basement. Hypothetically speaking, what is a basement of the actionable mobile app startup? Many might say (and actually get it almost right) that an unshakable software system is a basement and the success guarantee for a young startup, where mobile app development cost is of importance.
However, it is not. At least not entirely. As every development has an estimation process behind it, the one that defines the course of the future development process and also gives an answer to "How much does it cost to develop a mobile app?" question. How to optimize the estimation process so that you get off cheap? As we casually get to estimate mobile projects, here is some actionable advice we would love to share.
One Size Doesn't Fit All.
In a perfect world there would have been a flawless project estimation template, where a development team could just tick the right options and have a set of ready-made estimates at once - and also, calculate mobile app development costs easily. In the world we live in things work in a different order though.
The first thing that needs to be done when trying to estimate the app development process is to ensure that mobile app developers are clearly in tune and fully understand the whole mobile app product requirements document. This understanding is not an instantly obtained feature which is why in Mind Studios we do have the full-length stage of business analysis to start with.
Basically, all the app development costs and their iOS/Android or backend, or even cross-platform estimation processes could be divided into 2 types: the rough and the definite estimates.
Rough vs Definite Approaches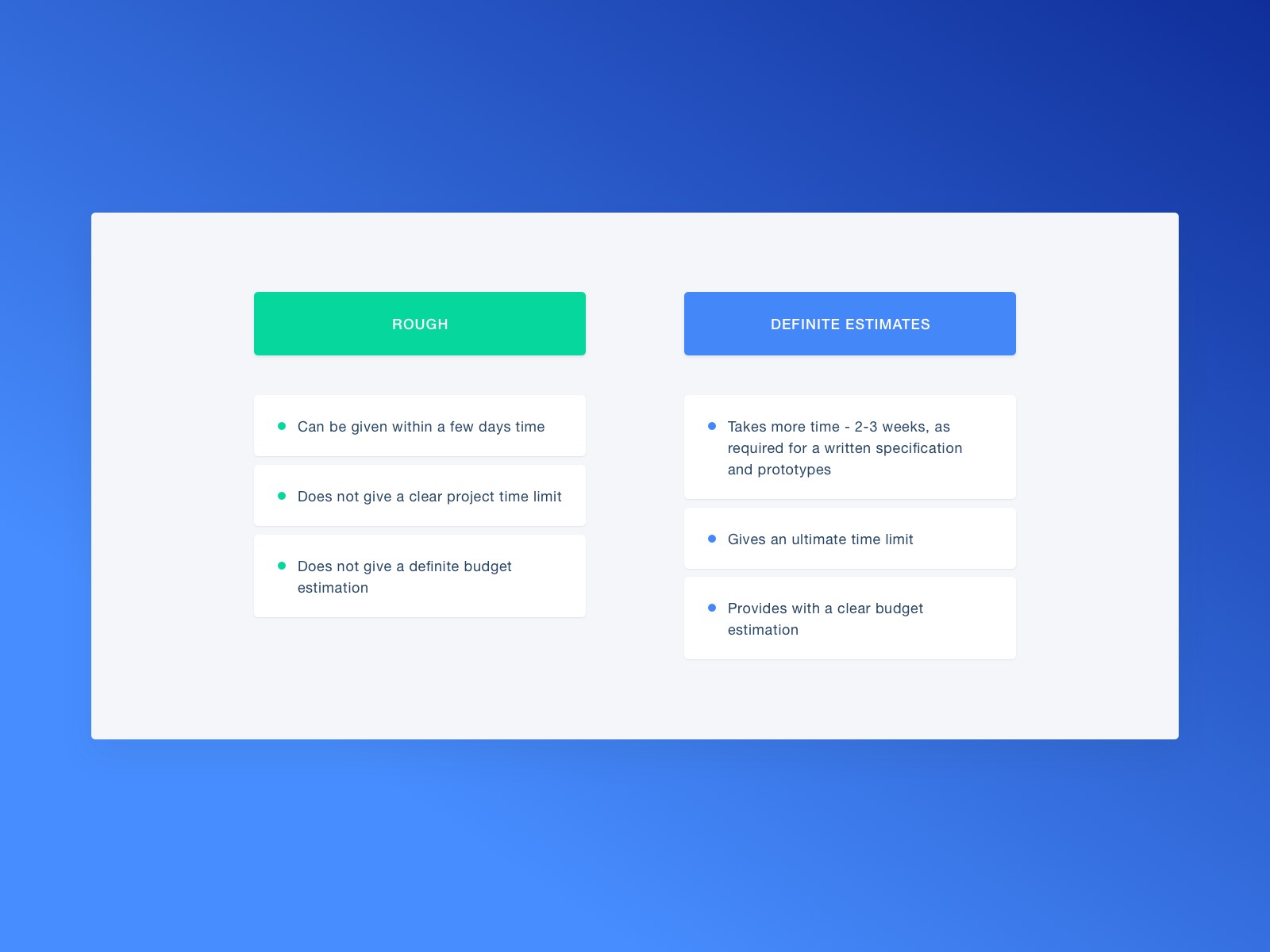 It is hardly a revelation that moderate estimates can not be given just on the spot, as this is a complex & time-consuming process. So the first projections are likely to be the rough ones. The team obtaining a solid experience can give a by-sight evaluation right where they start, just on the spot - but it would be quite a blurry guess, same with a huge blunder.
So at the time the practice of "estimates survey" has become real - the practice where a client asks several teams, one after another (or all of them simultaneously) to estimate the cost of developing a mobile app, and collects the feedback from 4-5 custom app development teams eventually gets a price range starting at $20k and going up, hitting the peak of $40k; as when we talk about rough estimates, the numbers will be really ballpark-given. When there is a precise project measurement fine, it maximises the chance of calculating the "one for all" application development cost. And here a lot of questions may occur: Why is the difference so huge? Uniting with which team would be most beneficial in terms of time and money? How much would my project ultimately cost? And here comes the need of precise estimates.
Read about mobile app design cost.
Absoluting the Estimates.
The more - the merrier is definitely not the case with calculating mobile app development cost.
The cornerstone of any mobile app development project's success is a communicative development team that has a clear understanding of what needs to be done. At times this is the harshest issue to overcome.
Read also about dating app development: How to build an app like Tinder
But if both parties take enough time to hold an idea-evaluation stage, the income will be a product that justifies everyone's hopes. Also, when it comes to precise estimation, the time taken for estimation depends greatly on the future product's size; the bigger the project is - the more time it takes to count it's future budget.
An estimate could be called precise if all the project's technical and business requirements are described in there. Which is why in order to specify how every feature will work and which function will be realized through it in Mind Studios we start with the stage of detailed business analysis and specification writing. Together with progressing specification client communicates with the tech team every day, brainstorming, getting feedbacks, accepting and criticizing solutions etc. In his turn, client sees the process, and if he has no aversion, as well as the team of developers, then we begin with the detailed estimation procedure.
All the projections for the relevant tech tasks should be given by tech leads, and they normally present it as the amount of hours needed to accomplish this or another task. Later on, with every feature being carefully estimated we are ready to make a presentation for a client. A situation that happens every now and then is when those estimates go a little beyond of what a client has expected, and the budget exceeds its limit. A realistic calculating app development costs team should be prepared to assist here - by constructing an MVP out of previous feature-scope, by choosing which part could be sacrificed for the sake of future changes, as taught in Lean Approach and Agile Methodology.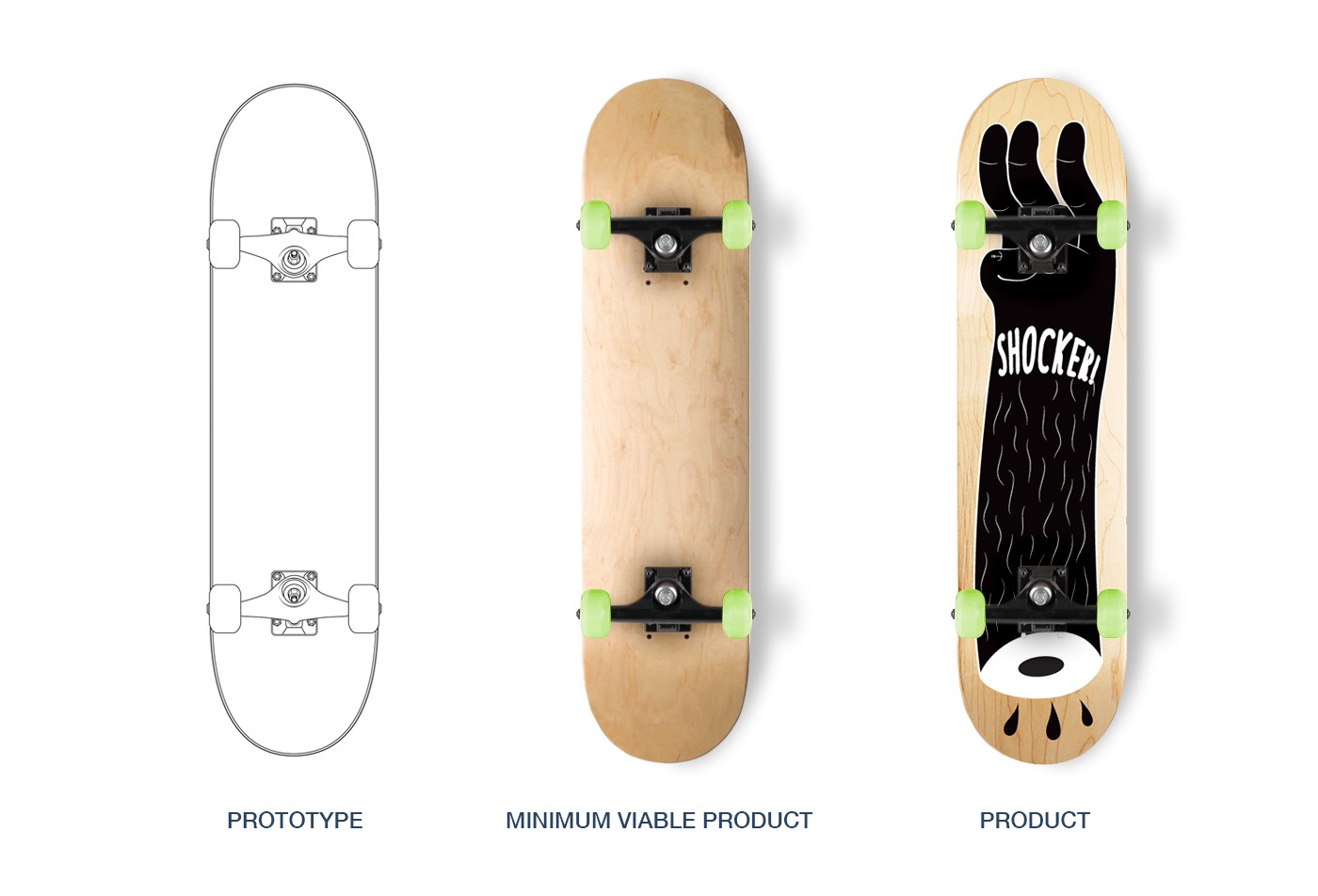 There's nothing wrong with developing an MVP-version at first - in fact, it has proved to become quite a holistic approach. As General Assembly magazine suggests that tech media giant companies like Dropbox, Twitter and Groupon once started with an MVP of a very basic technology - and then immensely generated revenue out of it. MVP is a great thing for those looking to test the concept - and it is also the cheaper option, compared to the rest.
Sometimes an estimation process could be perplexed by the size of technical tasks - when they are too huge to outline them all at once. For instance, there is somebody looking to have a chat app developed. "The chat" itself is a massive task, massively doused with various nuances that are hard to estimate at first sight. There are questions that should be raised first:
Which kind of chat is needed?
Will video-chats be included?
Will there be group chats and chat-rooms?
Maximal detalization is a key to a precise cost to develop mobile application calculation, so the necessary amount of info in the beginning can save a lot of change-implementing time in the end.
A sign of good form would be if every task is written to have less than 8 hours, which means less than 1 full-time working day. Large tasks that need 40 or more hours for implementation, there's nothing obscure about them - just that a whole working week is harder to guesstimate and schedule the scope of work than to plan for one day, though it might be a little bit simplier to cost-estimate the future for mobile app development.
The best practices for mobile app estimation templates would have these actionable tips implemented:
1.Formalize all the project requirements.
Only after reaching an agreement upon this, start with prototypes creation and system workflow descriptions within the specification file.
2.Ensure that project managing team splits all the functional available into small logical chunks.
For example, the huge "onboarding" chunk could consist out of features like:
sign in
sign up
sign in via social networks
forgot password
password reset
sign out
Every feature out of mentioned above could be even smaller, could be split further - tech tasks appear out of split tasks.
3.Don't try to save millions on the business analysis and prototypes stages.
...if you are interested in a profound project estimation. Judging from the experience we possess, it would take up from one 1 week for a specification creation, and at least one more week to sketch the prototypes that would represent project's visual part. Normally the type of contract preferred for this type of services is a time-and-materials one.
How much does it cost to make an app? Take a glance at few article of ours that can tell you:
An Investment to a Non-Issuish Future.
Here they are - the guides on how to estimate mobile app development properly. When the project is enormously huge - specification & prototypes stages can take longer, up to 2 or 3 weeks - but the money invested at this point is your golden parachute when it comes to the development part. The earlier the mistake has been noticed - the cheaper it will be to get rid of it, and the further the development went before you spot it - the higher the cost of an issue rises.
Written by Dmitry Dobritsky and Elina Bessarabova.
3. Classic, American, Cool, Tommy.
Designer apps have also stepped into the competitive mobile apps as brand marketing channels carry out these days. Tommy Hilfiger, who obviously doesn't need any introduction in the offline world, has decided to take on the branded mobile niche as well. For the TommyXGigi marketing campaign this spring the American fashion king has released a mobile application to promote the branded content. TOMMYLAND is a new product which stands for a personal lookbook. When users see a #TommyNow hashtag in real life, they can upload it to the app, and TommyLand would find them a desired product from the new collection, with a further re-direct to Tommy's mobile website to complete the purchase.
Despite the app does not provide the wholly unique content for its users, it serves a different purpose and has different benefits - to praise the recent collaboration between Gigi Hadid and the Megabrand of Tommy Hilfiger; the app itself didn't reach the peak of a million users, but it became of a powerful SNAP-SHOT marketers' tool and show these two fashion giants have started.
[Source: L2Inc]
Here is a short visual presentation of the app's concept:
4. Because You Are Worth It.
In one of our previously-released articles (Why Your Business Really Needs a Mobile App) we have already mentioned the power of L'Oreal's Makeup Genius - an AR app, in which users can try on new looks and new branded makeup products. Although L'Oreal didn't stop at this point - they went further and released a few mobile products, all of the same aim and spectre:
Style My Hair, where you can try on a different haircut or color, using the same augmented reality hint that makeup lovers fancied so much in Makeup Genius

Shade Genius that allows you to match a few foundation shades in order to find your perfect one

Pro Fiber L'Oreal Professionnel - an app used by professional hairdressers to examine the client's hair and give a treatment prescription with a combination of L'Oreal hair products

MyNews App by L'Oreal where all mega brand's exclusive content is stored, available for L'Oreal app fans 24/7

Air L'Oreal, designed for beauty industry pros to find out news about training, news and beauty contests around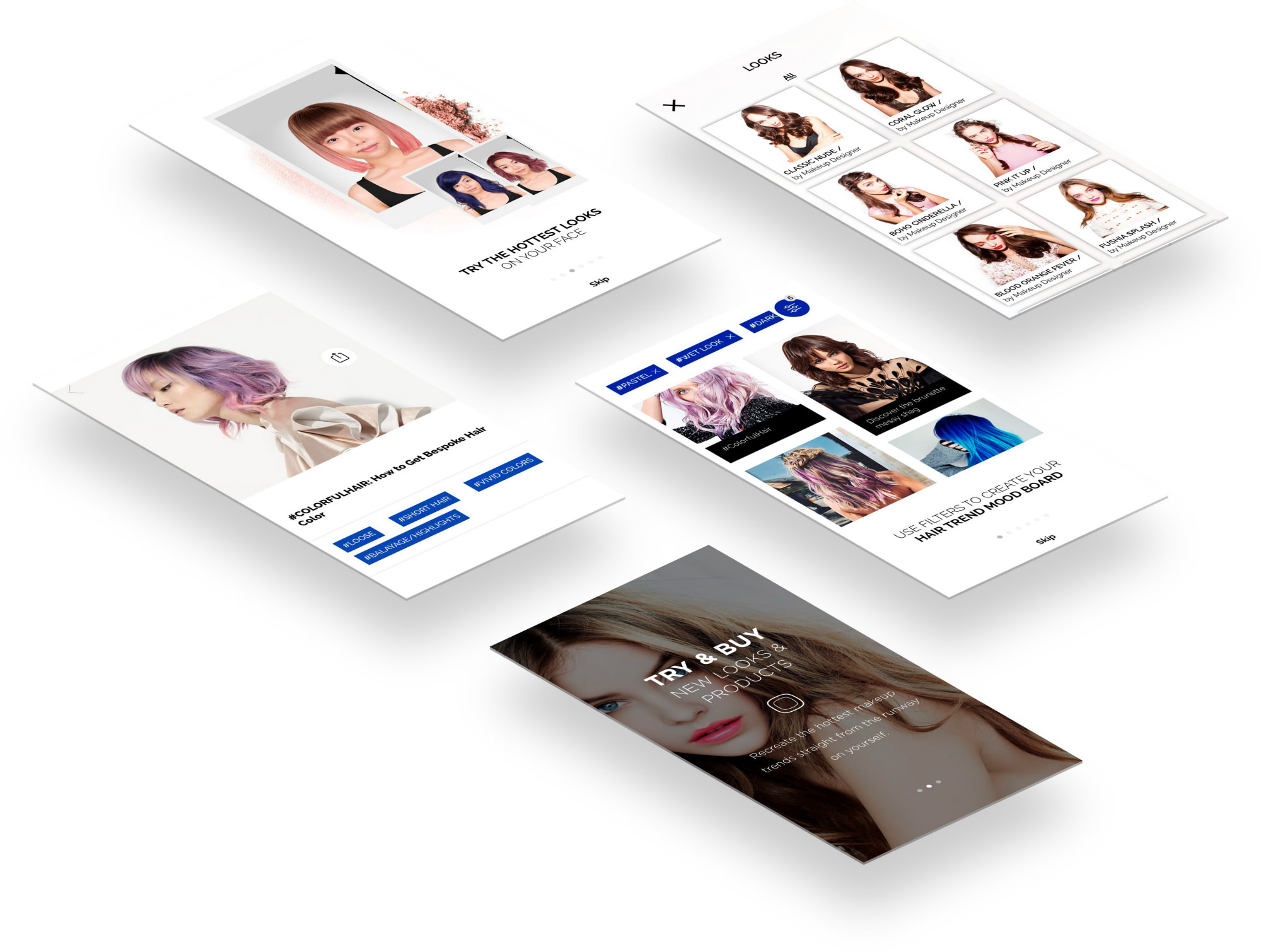 This invasion is a L'Oreal branding strategy revolution - or at least Lubomira Rochet, chief digital officer at L'Oréal claims it to be so. Lubomira even predicts that Makeup Genius will be integrated into the mirrors in bathrooms someday in the future, so that users could have an everyday coaching and makeup tutorials.
5. Technology+technology+brand=new branded technology
Not only cars are collaborating with the mobile app market to add up some savvy-tech. In 2016 Whirlpool corporation, have released a Whirlpool app, in which users can monitor and manage household appliances via wireless wi-fi connection. Not only you can run or stop your washing machine remotely now, but there also is an Amazon Dash Replenishment integration feature - that lets the application buy the selected supplies and have them brought to your doorstep (once Whirlpool app estimates that you are running low of them). It can also provide you with the stats of your appliances energy usage and alerts you once you've left your refrigerator door open. From Whirlpool's release and on, your in-house gadgets will not only do your everyday chores, but they are also going to remind you about them, completely freeing your head from all the trivial minutiae.
How to Successfully Use an App as a Mobile Marketing Tool?
There are a few hints to withdraw from the experience of previously-mentioned products.
Identify the user's problem and solve it. All of the technological advancements since don't-remember-when were bound to make humans' life easier - not to perplex it. So once you decide to put your brand to the online shelves - make sure it solves one of users' daily issues.
Make it easy to use. The recent UK-based study suggests that two-thirds of downloaded apps are not used regularly. One of the reasons it happens so is the inconvenient or not really user-friendly interface. Make sure yours is quite the opposite.

Create a branded mobile app + add some loyalty to it. Making your app a more hi-tech extension of your unique product is a must do number 1 - number 2 is, do not forget about all the related brand info, loyalty programs, discounts, special offers etc.; clearly, everything that would make your app a more brand-related one.

Do not forget about ASO and constant refreshments. The newer version, the more features added, the interface slightly changed - all of these changes might seem small, but they are the ones that will constantly keep users hooked to your app.
Read more ASO here
Brands are a powerful market force that now are standing on the edge of the digital revolution - hoping that the true fans and brand ambassadors will follow them over the edge, to the screens on their devices, to the list of app-symbolizing icons.
If your brand yet does not have a strong app brand - maybe it is the right time to start?
Written by Elina Bessarabova.