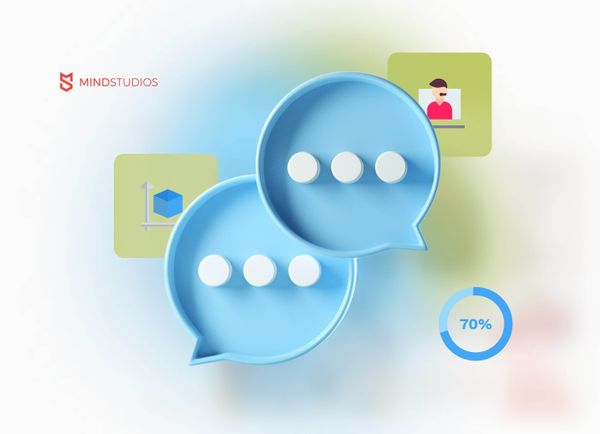 Consulting businesses were traditionally offline, but digitization spares no one and waits for no one. It's time for the consulting industry to pursue digital transformation.
In this article, we talk about developing a website for online consultations. We'll cover the online consulting platform development process, dangers to look out for, and costs involved. Read on to learn about software for consulting businesses, or scroll to the end to get an approximate development cost estimate.
State of the consulting industry in 2022
Consulting is a broad term that covers services from multiple industries — we can find professional consulting in regard to financial services, management, healthcare, and legislation. And with new business niches sprouting like wildflowers in spring, the demand for consulting is rising.
Though different consulting firms and associations measure industry performance differently, it's evident that the consulting market has seen rapid growth since the financial crisis of 2008. The CAGR (compound annual growth rate) of the management consultancy market ranged between 17% and 32% pre-pandemic according to Consultancy.org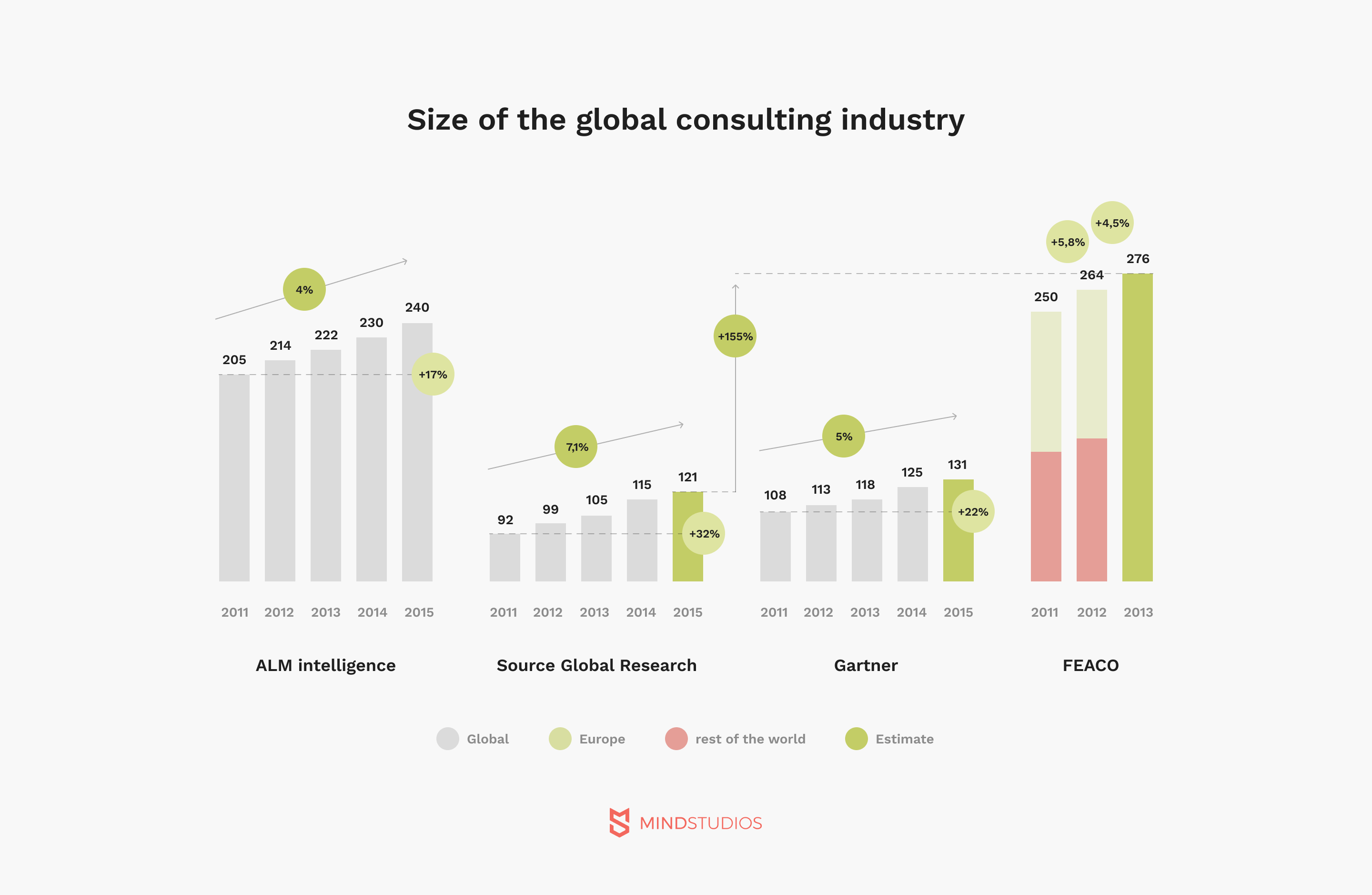 At the same time, the consulting industry felt the effects of COVID-19 quite strongly. For example, the European Federation of Management Consultancies Associations reports that management consulting turnover (gross revenue) dropped 5% to 10% in most European countries between 2020 and 2021. The UK consulting sector saw a drop from 7% growth in 2018 and 2019 to 4.5% in 2020.
This slowed growth could potentially lead to industry decline. One reason for this is that the consultancy sector wasn't ready to go remote.
Traditionally, consultancy has heavily relied on a personal touch and human interaction. Many big consulting firms pride themselves on their personal approach and unique processes. This leads to a reluctance to undertake digitalization and transformation.
Digital transformation in the consultancy sector met strong opposition pre-pandemic, making implementation of changes a challenge. However, today, reality is pushing all industries to transform, and consulting is no exception.
How is the consultancy market changing?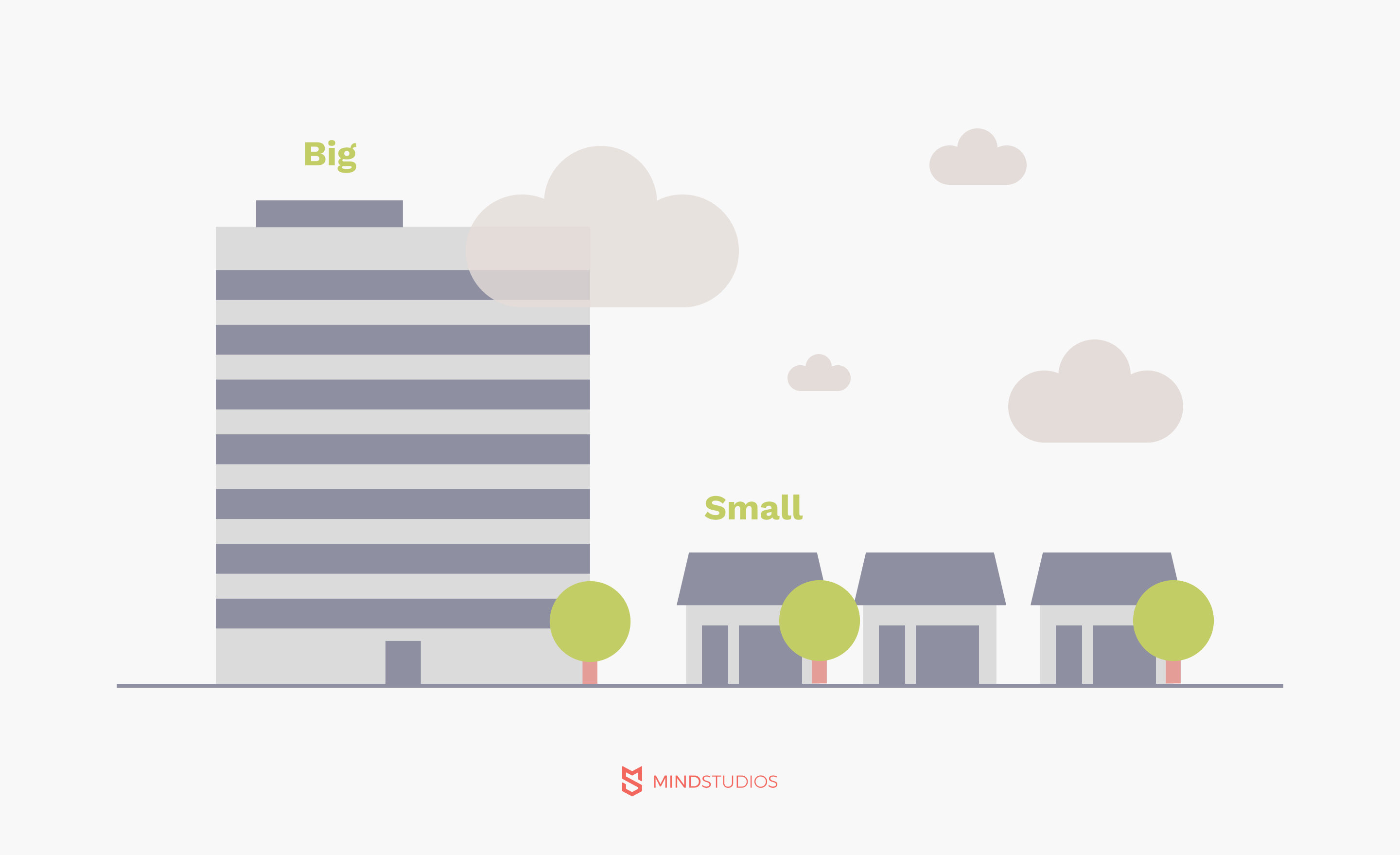 The consulting sector used to be dominated by large companies who offered a range of services in nearly any branch of consulting. Such companies snagged the best specialists and, hence, clients. This situation resulted in exorbitant prices for consulting services that many small and midsize companies couldn't afford.
At the same time, the rise of startup culture in the 2010s created high demand for affordable consulting. This created an opportunity for niche consulting companies to gain visibility. According to research, while the overall picture for the consulting industry looks bleak during the COVID-19 economic recession, smaller niche consulting firms have managed to grow fast — at about 18% CAGR.
This phenomenon is easy to explain. Large — and often legacy — corporations remain reluctant to change. Smaller companies born and raised in the digital age are adapting way faster.
Another trend that can be factored into the success of small consulting companies is the growing focus on specializations as opposed to offering services in all niches. New and emerging markets require a more focused approach, and small companies can offer that with deep specialization instead of broad knowledge.
Of course, all this does not mean that large corporations will fall into oblivion. They're slower on the uptake, but when push comes to shove they act without delay, undergoing digital transformation with the rest of the business world. However, the consulting market today differs from the market of twenty years ago and offers more options for niche consultancies.
Business models for the consulting sector
Several options exist if you want to build an online consulting platform:
Corporate website
Marketplace
SaaS platform
The features your platform requires will depend on the business model you choose.
Corporate website
A corporate website is a business model for consultants and consulting companies. Most companies that offer consulting services in any niche already have a website since it's essential for connecting with existing and potential clients.
However, many such websites act only as a means of passive connection — they provide information on services and offer brick-and-mortar addresses, phone numbers, and email addresses so clients can reach the company.
A modern corporate website for a consulting firm must be more than that. We'll cover the functionality required in the section below.
Marketplace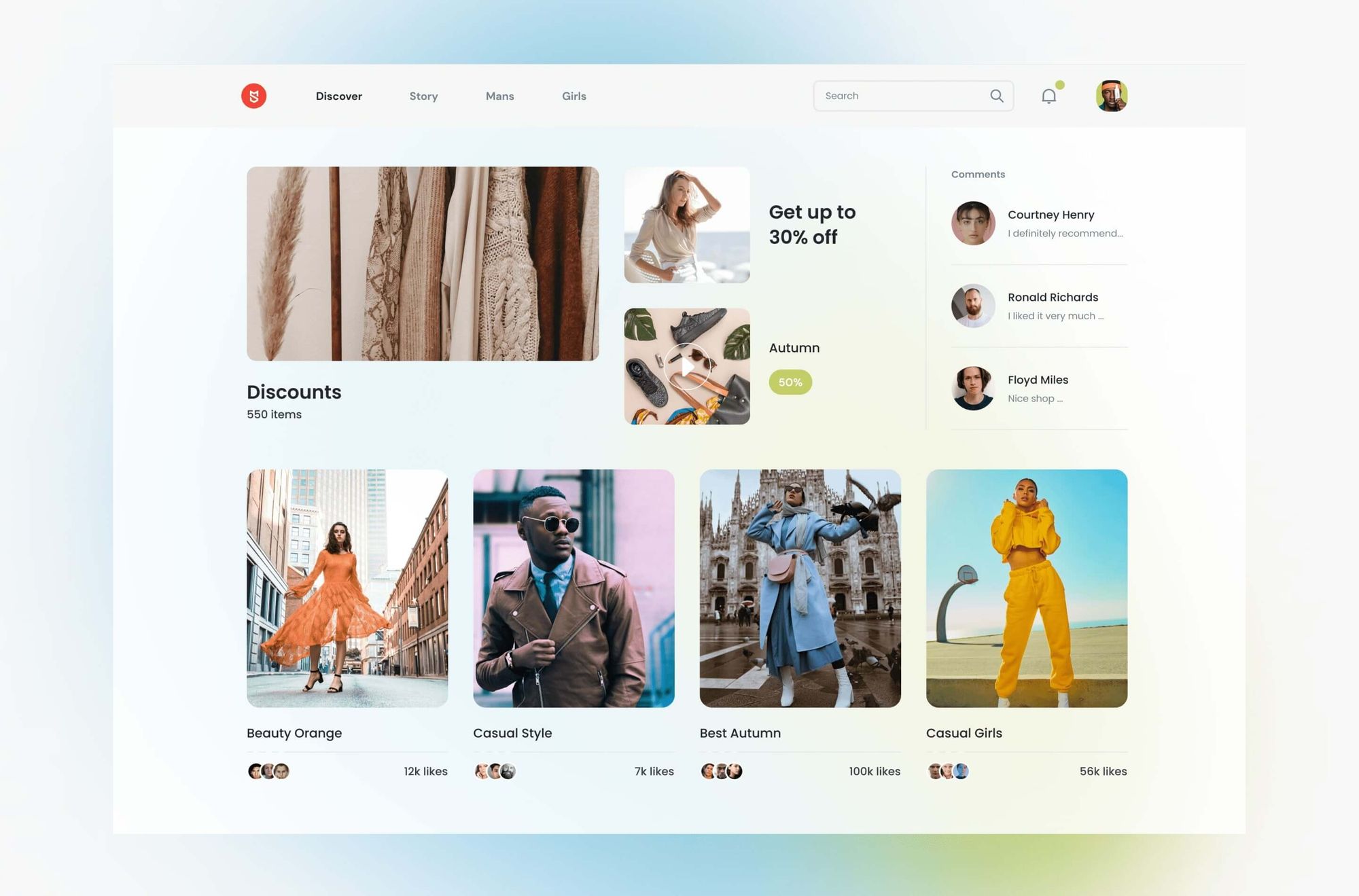 A consulting marketplace doesn't necessarily belong to a consulting firm. A marketplace is a space where independent consultants can connect with clients looking for their services.
An online consultation marketplace will need separate functionality for consultants and for clients as well as an admin panel for the marketplace owner to monitor and moderate platform activities.
SaaS white-label solution
Software as a service (SaaS) product owners lend or sell their software to companies that need the functionality provided but have no desire or means to build their own online consultation platform. While the software provider retains rights to the original code of a white-label SaaS product, companies that purchase it can brand it to represent their business.
A SaaS solution differs from a marketplace in that it's usually customizable to some extent. SaaS solutions are used by companies and individual consultants developing their personal brand.
How to build an online consultation platform
In this section, we'd like to offer you an outline of the website development process for online consultations. Some parts might vary depending on your particular circumstances or the company you choose to outsource your project to. However, with this online consulting platform development guide, you'll have a general understanding of what to expect. So without further ado...
1. Make a comprehensive outline of your idea
The more information you bring to software developers about your idea, the less time it will take to form a solid development plan.
Consulting is an industry with multiple branches that all have different target audiences, legal requirements, and other specifics.
Are you building a web platform for doctors to offer online consultations? Telemedicine app development has been evolving at a heightened pace even since before the start of the COVID-19 pandemic.
Or maybe you'd like to provide space for specialists in modern management practices or those who offer financial, legal, retail, or real estate advice? Specialists in digital transformation are in demand these days as well.
Next, decide what business model you're going after. Are you building a platform for your consulting business or a solution you'll offer consultants from around the world? Would you rather build an online consultation marketplace and monitor it diligently or create and sell a SaaS platform for consultants?
You might not have your idea figured out to a T, but a clear picture of what it is that you want will help your chosen developers focus their efforts on research and find the most fitting solutions.
2. Decide on your budget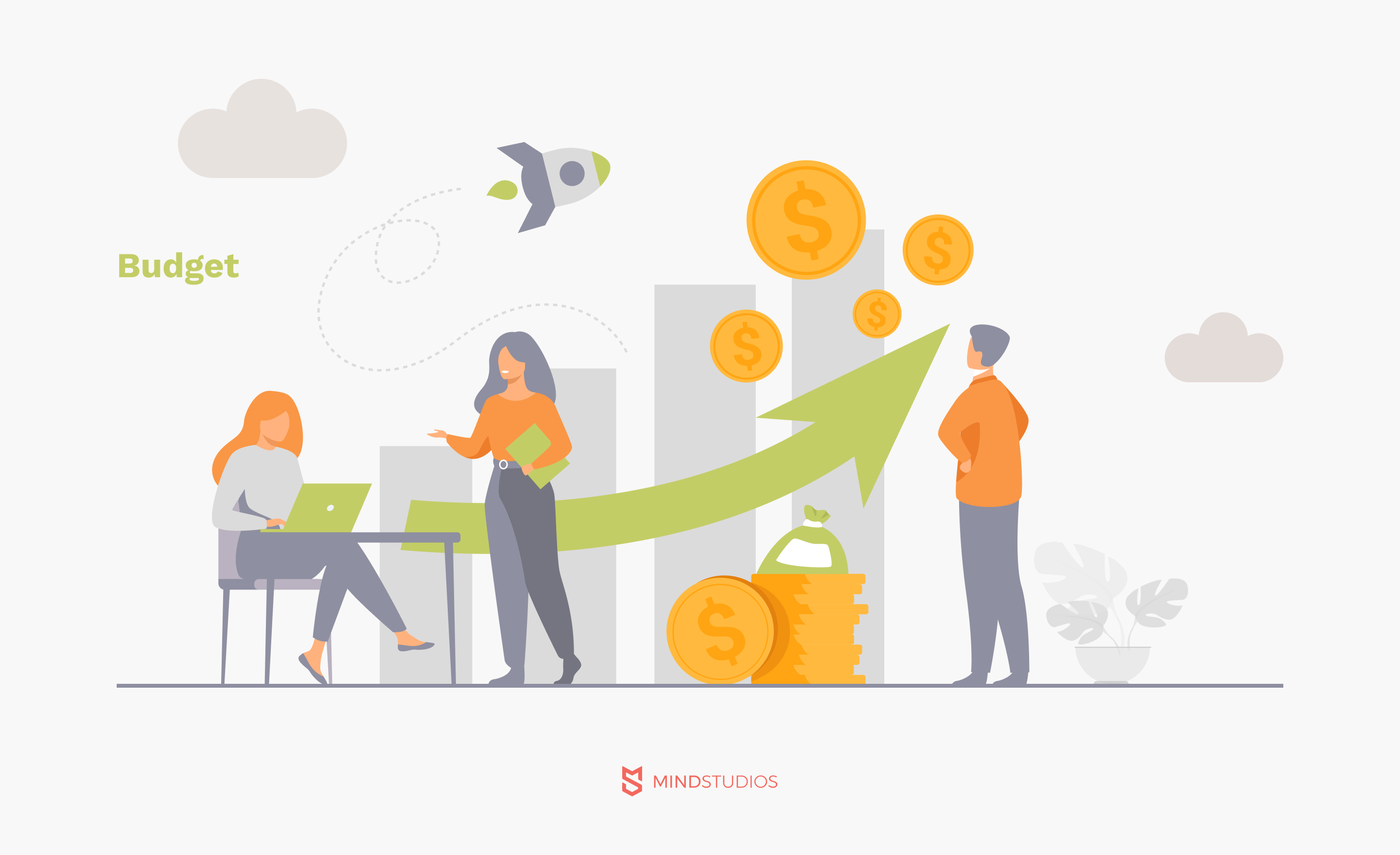 Your choice of an online consultation software development company will largely depend on your budget. Developers around the world have a wide range of price tags. Therefore, before choosing who to outsource your project to, you need to know approximately how much you can invest.
Keep in mind that implementing certain technologies might cost extra, and sometimes unexpected changes happen — like the introduction of new technology, changes to the market situation, or even new legislation — so we advise you to have a financial buffer.
On the other hand, you don't need to prepare to invest millions of dollars right away. There are ways to divide costs into smaller chunks, make early revenue off the platform, and win time to successfully find investors.
3. Choose your fighters (i.e. developers)
Once you have a rough image of your goal and an approximate budget, it's time to find a development team to make your consulting platform a reality.
Outsourcing software development companies seem to be a dime a dozen these days, and choosing one can be a struggle. Here are some tips:
Select companies with experience in developing online consultation websites.
Check out genuine reviews on sites like Clutch.
Narrow down your selection to a reasonable number of companies and contact all of them.
Ask companies for a rough time and cost estimate for developing your platform and see which fit your budget.
Take into account time differences and language barriers (most developers speak English well enough, but it's better to check beforehand).
Choose a company that seems to be the best fit considering all the above.
Sign a contract and a non-disclosure agreement (NDA).
4. Conduct research
To build a successful online consultation software, it's important to establish your:
Target audience
Competitors
Unique value proposition
Advantages and disadvantages
Best-fit marketing channels
Performance metrics
Revenue sources
Fixed and variable cost estimates
You can conduct research about your chosen consultancy niche on your own before you look for developers. However, most software development companies will offer you to go through a discovery process with their specialists as well. Market research performed with the help of developers can bring additional data, so we recommend taking the opportunity.
The discovery stage usually includes several substages like filling out a Lean Canvas with information from market and competitor analysis, validating ideas, and creating user personas.
5. Write up a business plan
Once again, you can do this before or after making an agreement with a development company. A business plan is your guiding light on the sometimes unpredictable path of software development.
A carefully constructed business plan will help you and your team build a development process that's logical and consistent, set priorities, manage analysis, and avoid many pitfalls.
You can — and probably will — make changes to your business plan as you go about developing and updating your consulting platform. However, it's important to have a clear picture of where you're going if you want to make it there faster.
6. Build an online consulting platform MVP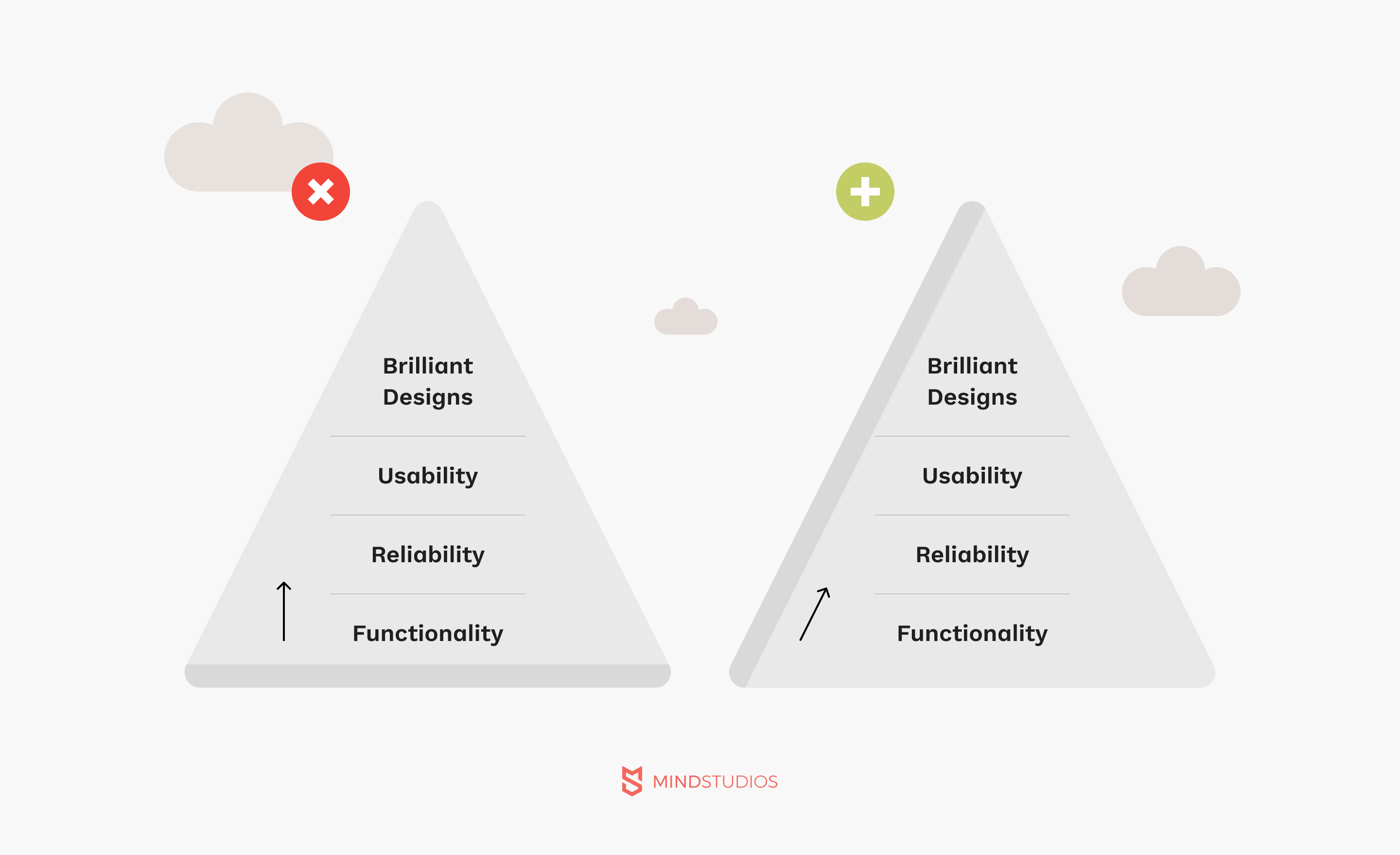 Companies that work according to Agile and Lean methodologies will offer you an option to build a minimum viable product or some variation thereof. An MVP is similar to a soft launch in game development — it's the launch of a product at the early stages of development, with only core features and a unique value proposition. An MVP is launched for these reasons:
To gauge users' interest
To receive honest feedback
To employ genuine users to find bugs
To launch and assess the performance of marketing campaigns
To build brand recognition
To start earning revenue early
Since software development is a lengthy and costly process, an MVP is a chance to learn whether your consulting platform is in demand as it is or if you need to make changes to it. In some cases, data gathered from the MVP can lead to a complete overhaul of the product. But in the end, the finished product has a higher chance of success.
7. Launch marketing campaigns
To make your online consulting platform known and to gain clients, you'll need to launch marketing campaigns. You'll need to run marketing campaigns as long as your platform is functioning, so it's important to choose the right marketing channels to invest in.
What marketing channels are available to consulting services?
Physical and digital publications. Consulting is a pretty serious business. Not that other businesses aren't serious — but people tend to employ consultants when it's a life or death situation (sometimes, quite literally).

A consultation with a doctor is about a person's health; a consultation with a management or financial specialist is about the life of a business; legal consulting can have far-reaching consequences for individuals and businesses alike. Hence, when we look for consultants, we first check out reputable publications.

Publications in which you advertise can be the likes of Forbes or its niche analogs, medical and legal publications, or aggregators that write reviews in the niche you consult in. Being featured in such publications will enhance your consulting platform's visibility.

Professional forums. Forums can be a valuable tool to advertise your consulting service both to potential clients and to consultants.

If you're building a marketplace platform for consultants, it's possible to offer its services to specialists that hang out in professional forums. If you create an online consultation platform for your own consulting business, you can allocate some time or a specific consultant to offer advice in forums and mention your service on the way (say, in their credentials).

Mailing list. You can buy a list of email addresses from services that collect them — focus on lists of people seeking consulting services — and launch a targeted marketing campaign. This option is also suitable for a SaaS consulting platform, but instead of gaining lists of those seeking consulting services, you can send emails to individual consultants and consulting companies.

Search engine advertising. In addition to optimizing your platform content for better searchability (SEO/ASO), you can buy promotional space from search engines so that your platform is displayed at the top of search results.

Social media advertising. People spend hours on social media every day — and even more than before in the new pandemic reality. Facebook, LinkedIn, Twitter, Instagram — every social media platform is a valid place to market professional services today. Even TikTok has become so much more than entertainment.

Influencer marketing. It may seem that influencers are best suited to advertising entertainment services. However, with the growth of social media and the phenomenon of influencers, it seems that this channel is actually useful for just about anything. Reach out to influencers who work in your niche and negotiate with them about promoting your consulting platform.
8. Analyze your product's performance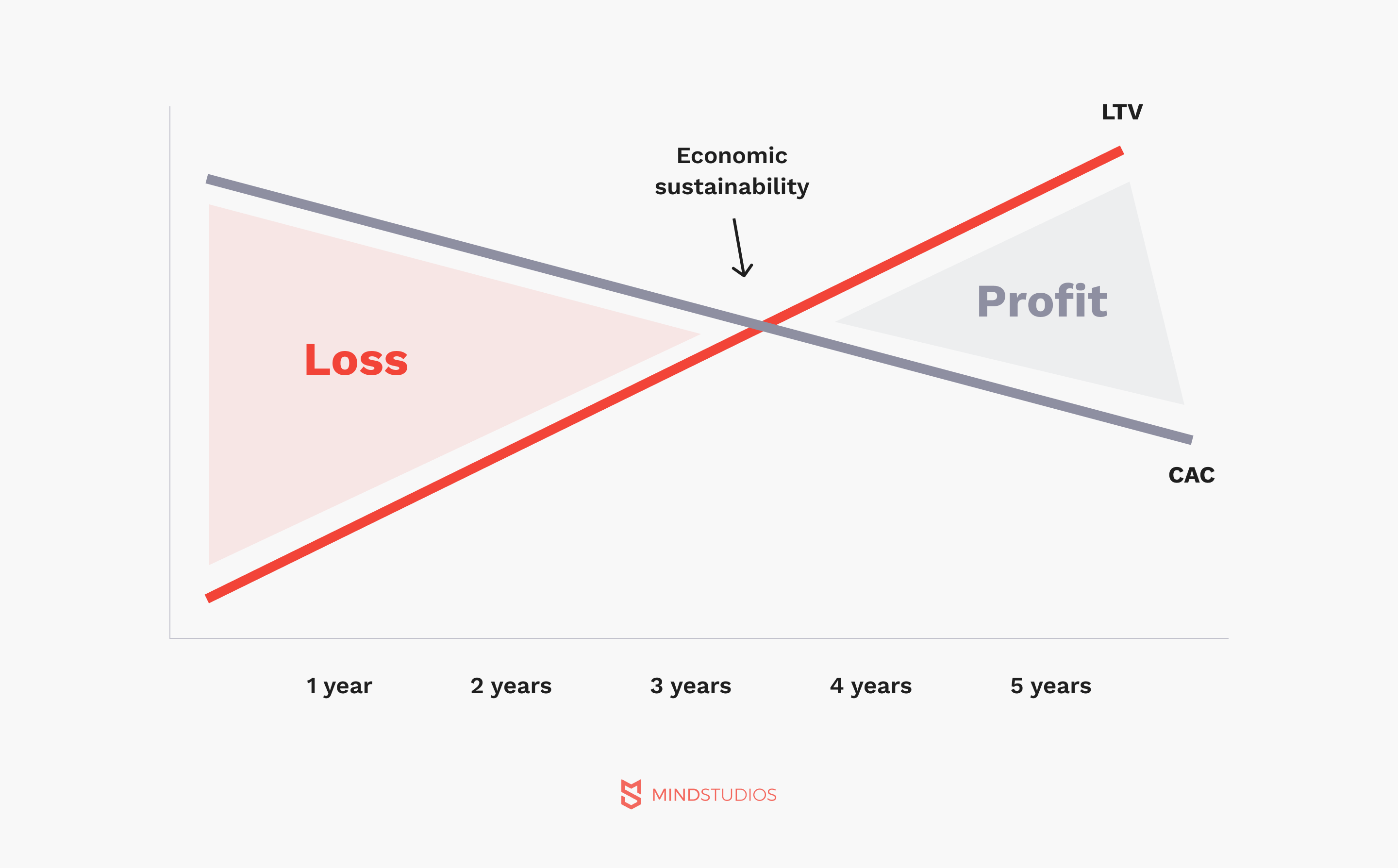 Having launched your marketing campaigns, it's possible to analyze the potential profitability of your product at early stages using unit economics. Unit economics allows managers to calculate the value of a single platform user. A user's value is the ratio between their lifetime value and acquisition cost:
UE = LTV / CAC
Lifetime value is a product of the average cost of conversion multiplied by the average customer lifetime with your service. Customer acquisition cost is the cost of a customer acquisition campaign divided by the number of customers acquired.
LTV = Average cost of conversion * Average number of conversions * Average customer lifetime with the app
CAC = Cost of acquisition campaign / Number of customers acquired from the campaign
Employing unit economics, you can analyze your consulting platform's performance and potential profitability as well as create better marketing strategies. For a profitable business, LTV needs to be higher than CAC.
9. Continue developing and upgrading your platform
After analyzing your MVP and marketing performance, it's time to go back to development. Armed with data, you can now make more conscious and sensible decisions. From this moment forward, the life of your platform will be a circle of data-backed updates, marketing campaigns, and analysis.
Features for online consultation platform
The development of your online consultation website will depend heavily on the business model you choose. A marketplace needs a different set of features compared to SaaS and corporate websites, although the latter two might overlap a lot. In this section, we list the features relevant for all three business models and then some features unique for each of them.
Key Online Consulting Platform Features
Onboarding. Understanding how consulting works might not be easy for everyone, and explaining how your service works to your clients is essential. Make your onboarding brief and easy to understand.

Profiles. Both consultants and clients need space to keep their information for further communication. At the very least, consultants need to be able to upload their credentials to profiles, and clients will find it helpful to be able to quickly access a consultant they work with through their profile.

Chatbot. A chatbot can automate basic tasks like finding a consultant, booking a consultation, and navigating the platform.

Online payments. On-site secure online payment functionality is infinitely more convenient than bank transfers.

Knowledge base. A must-have for a legal consulting service, a knowledge base can come in handy for any services where professional advice is involved. A free-to-access library of proven information on the topic on which you consult will enhance your service's reputation and client loyalty.

Calendar/booking functionality. Allow consultants and clients to plan and manage their consultations.

Means of communication. One of the major reasons why digital transformation is implemented in consulting is to make it possible to bypass the usual process of calling to book appointments and coming to meet the consultant personally.

Instead, users and consultants alike need to have an option to communicate online. For this, you'll need:

Direct messaging
Audio calls
Video calls
File sharing
Group messaging

Keep in mind that since consulting involves a lot of sensitive information, all communication needs to be encrypted.

Accessibility layout. Accessibility is a trend in web development today, and it would be a huge perk in a consultation website, especially if it's a medical consultation platform.
Additional features for a consulting marketplace
There are two types of marketplaces you can build for a consulting business:
A web platform where only consultants register and display their credentials and means of communication outside the platform and where clients visit as guests
A platform where you offer both consultants and their clients a means to connect right on the site
The first type is a simple website like any other marketplace. The second type will actually require three separate applications connected via a back end:
A platform for consultants
A platform for those seeking consulting services
An admin panel to monitor and manage everything
All three applications will need separate functionality. In addition to the features listed above, consultants will need:
Functionality to prove their professional credentials
A dashboard with commenting capabilities (to take notes for each client)
Clients will need:
The ability to follow/add specialists to some equivalent of "favorites"
The ability to leave ratings and comments/reviews
Both clients and consultants will need an option to report or flag users, as marketplaces tend to attract fraudulent activity that manages to evade moderation.
Idea: It might also be a good idea to add a forum-like space where consultation seekers can leave simple questions and consultants might answer them for free. This will create a friendly vibe and might be well-met by consultants as well, as they'll have space for self-promotion.
Finally, you'll need an admin panel for yourself or a designated employee who will monitor and moderate everything on the platform, from payments to credentials to flagged users and conflicts in comments.
Additional features for a SaaS consulting platform
A traditional SaaS product is a service a company or an individual uses without creating their own website or app from scratch. However, when we're talking about B2B SaaS products — not B2C like Google Drive or WordPress — it's more fitting to talk about SaaS white-label solutions.
White-label is a term used to describe platforms that a buyer or subscriber can customize to their needs and to showcase their brand and then use without referencing the owner of the source code.
If you decide to go for SaaS online consultation website development, you'll need to maximize your product's customizability in terms of design and functionality.
Also, a SaaS platform will need to provide your clients with access to technical support.
Data safety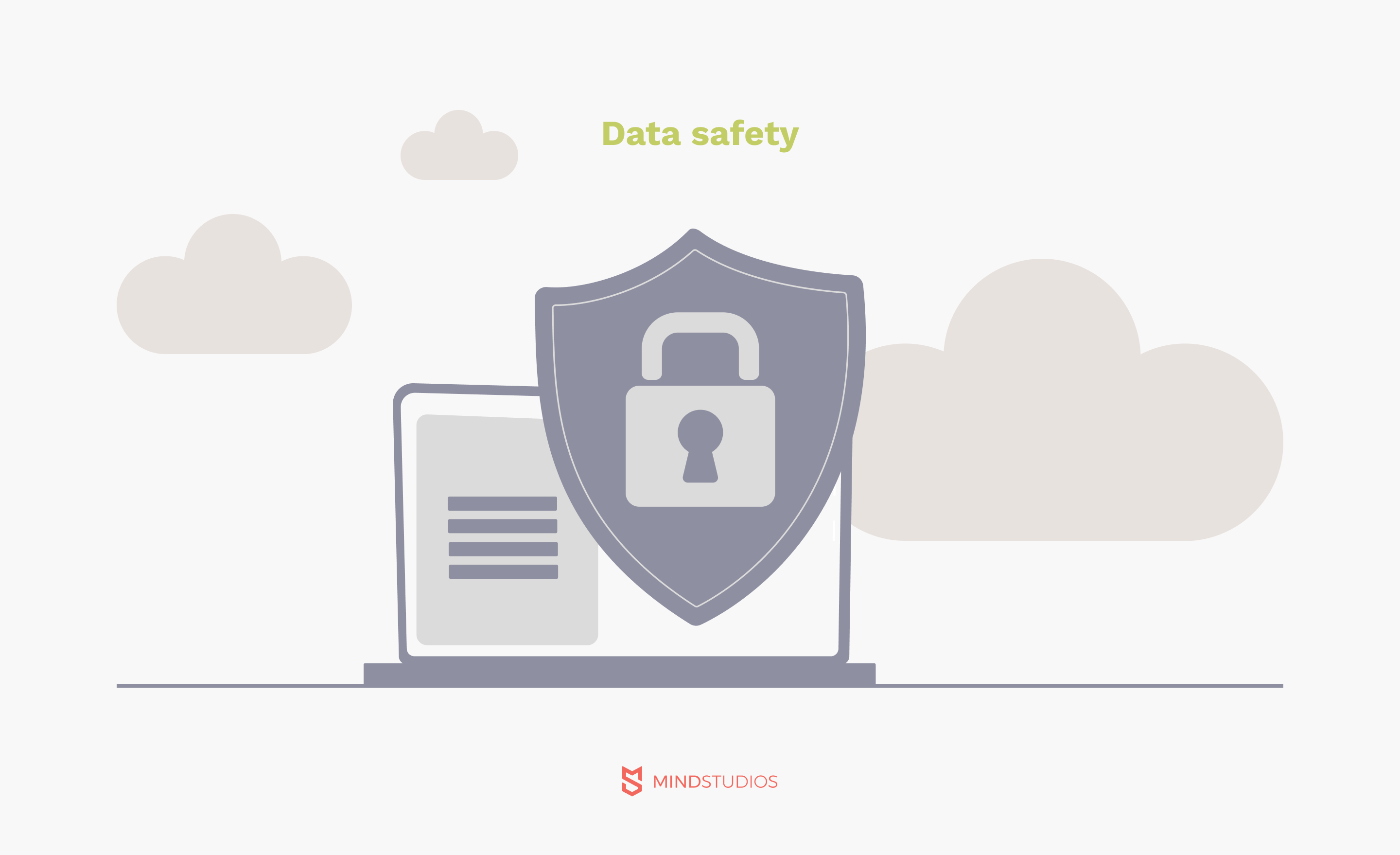 Consulting is a business that often deals with sensitive information. Therefore, when you think about how to make an online consultation website and choose your developers, you need to pay extra attention to their skills and experience in data protection technology.
If your platform is to work in the European Union, it will need to adhere to the GDPR, or the General Data Protection Regulation. This regulation monitors and manages all websites and mobile apps that collect some sort of personal data. The US has a selection of similar laws in some states, such as the California Consumer Privacy Act (CCPA).
A separate set of requirements pertains to the development of online consultation websites for doctors — health data in the US is protected by the Health Insurance Portability and Accountability Act (HIPAA).
You'll have to check for data security requirements in all jurisdictions where you're launching your online consulting platform.
Cost to build an online consultation platform
The cost to build a consultation platform depends on multiple factors.
What kind of platform do you plan to create?
How feature-rich is it?
Is it a web platform or a mobile app?
How fast do you need it done?
Do you wish to implement any high-end technologies and features?
Features like video calls and top-shelf security technology might cost extra and take more time to build into your platform, but they will definitely make a difference to your customers.
Besides, the cost to build an online consultation website will be different from the cost to make an online consultation app. Mobile apps traditionally cost more to develop than websites. But these days, people use smartphones more than they use desktops and laptops.
On the other hand, depending on the results of target audience research, it might happen that for consulting, a web-based platform is a better solution. Or you might discover that it would be best to have both a web platform and iOS and/or Android apps.
Usually, when we offer to build an MVP, we choose one medium — either a web platform or an app — that has the highest demand and the potential to provide us with the most feedback. Later, when the first platform starts getting revenue, you can use that money to build other apps.
To implement online consultation software features that require saving data in an account and syncing between devices, you'll also need good servers and a back end.
All things considered, we'd say the cost to build a consultation website will start at $60,000. If you decide to go for a mobile app, expect to hear estimates starting at $40,000 per platform (iOS and Android).
Conclusion
Consulting is a market that will thrive post-pandemic, since many people and businesses have suffered from COVID-19 — not just when it comes to health but also financially. Also, new kinds of businesses are popping up all the time, and they need assistance. Consulting services adjust and evolve to answer the demand. It's a highly profitable niche.
At Mind Studios, our specialists keep track of consulting trends and innovations, since consulting is a market we work in. We also have experience developing online consultation apps with encryption and high-end features like secure messaging and calls that are essential for a modern consulting business.
If you're interested in online consultation website design and development, wish to get an estimate for a custom consultation platform, or have any questions after reading this article, we'd be happy to connect.
1