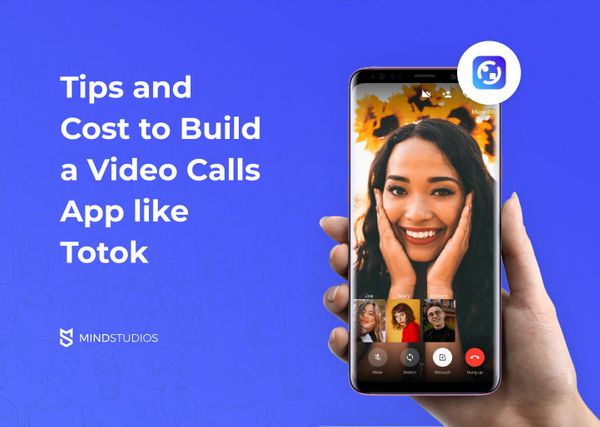 Messenger apps are really popular these days, even ignoring the sudden surge in popularity due to the coronavirus pandemic. In this article, we talk about how to build an app like ToTok, a messenger launched last year in the United Arab Emirates that's been talked about extensively and is surrounded by controversy. We'll touch on its conveniences and issues and will estimate the cost to make an app like ToTok messenger.
---
Contents:
---
What is ToTok?
The ToTok messenger was launched in 2019 in the UAE to meet demand for free online audio/video calling tools since Skype, WhatsApp, and other free VoIP services are banned in the country. ToTok offers all basic VoIP features you would expect from a free service. We'll expand on this a bit later. But first, we'd like to shine some light on the issues VoIP services face in the United Arab Emirates.
Why are free VoIP services banned in the UAE?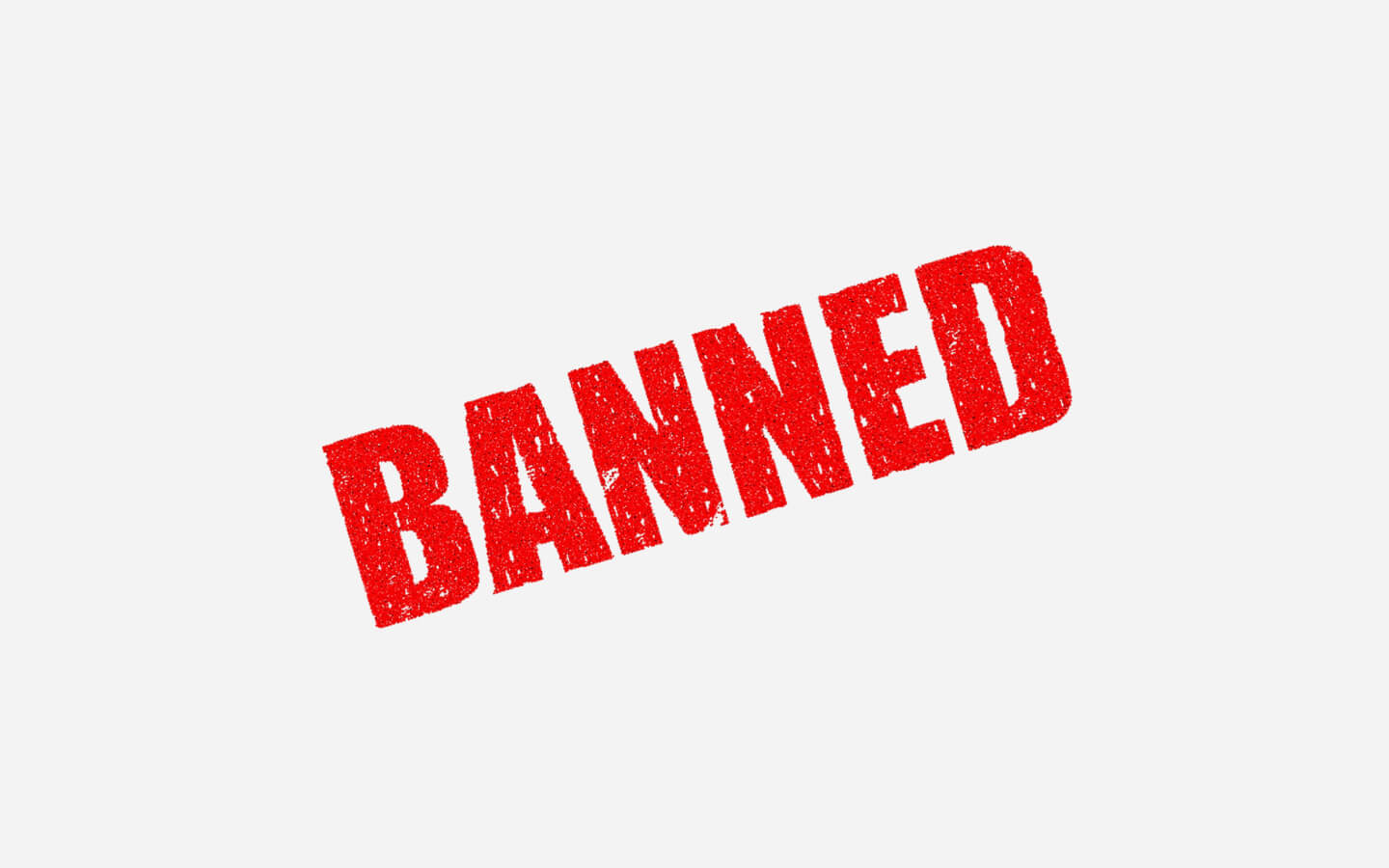 This question isn't easy to answer. Basically, for a communications service to operate in the UAE, it needs to be approved by the Telecommunications Regulatory Authority (TRA). The TRA conducts an audit to deem a service appropriate. The rules for approval include security requirements and compliance with UAE legislation.
In the UAE, there are two main telecommunication companies offering VoIP services: Etisalat and Du. Both of these companies are technically government-owned. It seems reasonable to believe that foreign free telecommunications services are banned in the country in order for national companies to preserve a monopoly and to keep profits within the state.
For the sake of clarity, foreign telecommunications services do work in the Emirates. You can send messages via Skype and WhatsApp on the territory of the Emirates. What you can't do is conduct audio and video calls using these services. Instead, you'll have to use one of the approved options like BOTIM, a subscription-based service for video and voice calls. There are a number of such services operating in the UAE, but all of them are paid. Well, all were paid before ToTok came around.
People in the UAE have happily jumped at the opportunity to make free calls over the internet. However, at the beginning of 2020, the ToTok app was removed from both the Google Play Store and Apple App Store, and as of the time of writing, it hasn't been reinstated. So what happened?
The ToTok controversy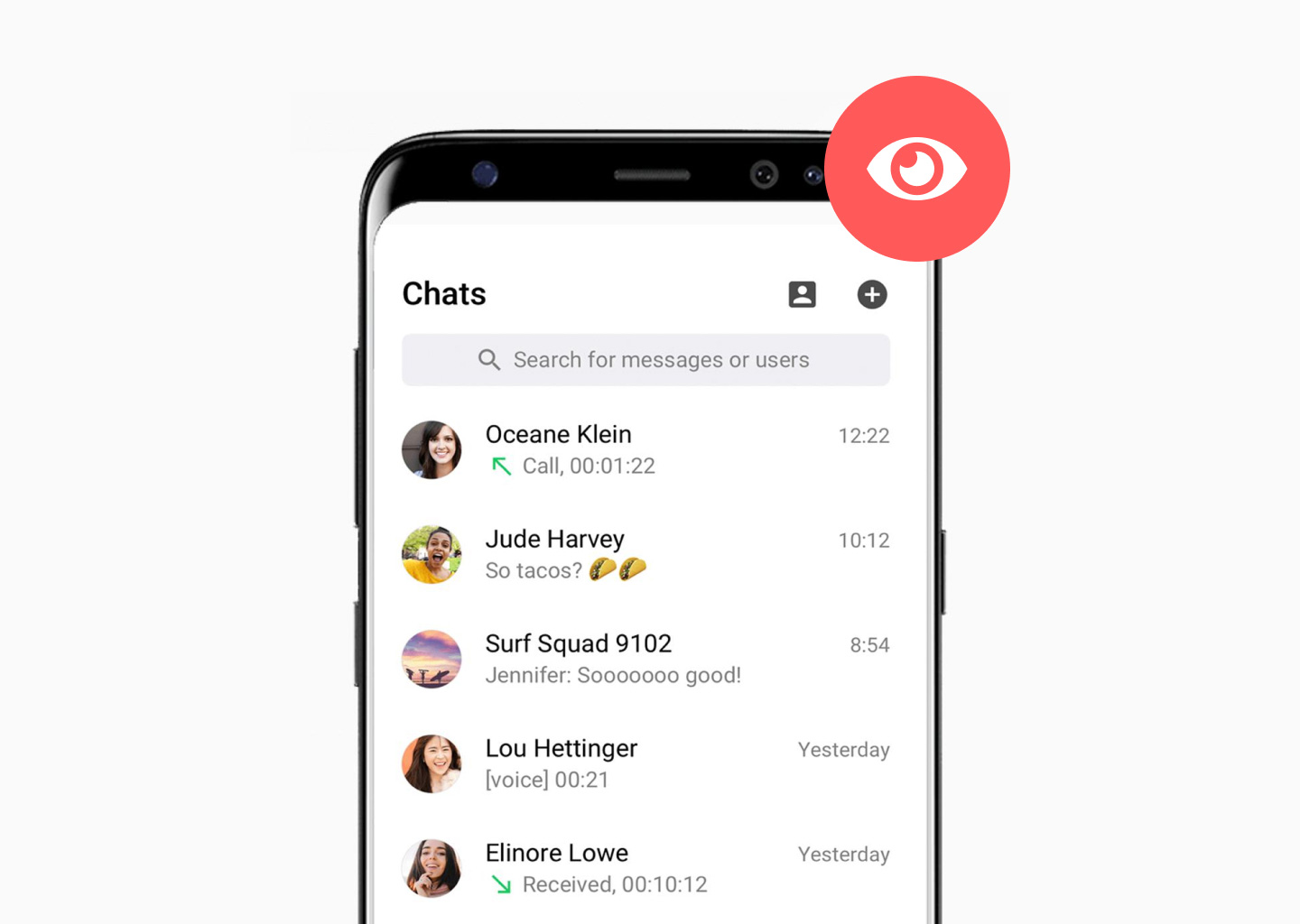 At the end of 2019, a report was published in The New York Times stating that the UAE government was using ToTok for surveillance. This report was based on an assessment by US intelligence and claimed that, though ToTok is not malware and there are no backdoors or exploits, the company behind the app — Breej Holding — has ties to Emirati intelligence. This hinted at the idea that ToTok gathers data from users' phones like call logs, pictures, and video and audio recordings and shares it with the government.
The report triggered the decision by both Google and Apple to remove ToTok from their respective app stores at the beginning of January. The app was later brought back to Google Play following a statement by Breej Holding denying any involvement with the government. However, it was once again removed in February.
At this moment, ToTok for Android can be found in the Huawei AppGallery and as an APK file on the app's official website. There's no option to install it on iOS devices. Meanwhile, the investigation seems to be continuing.
Why did ToTok become so popular?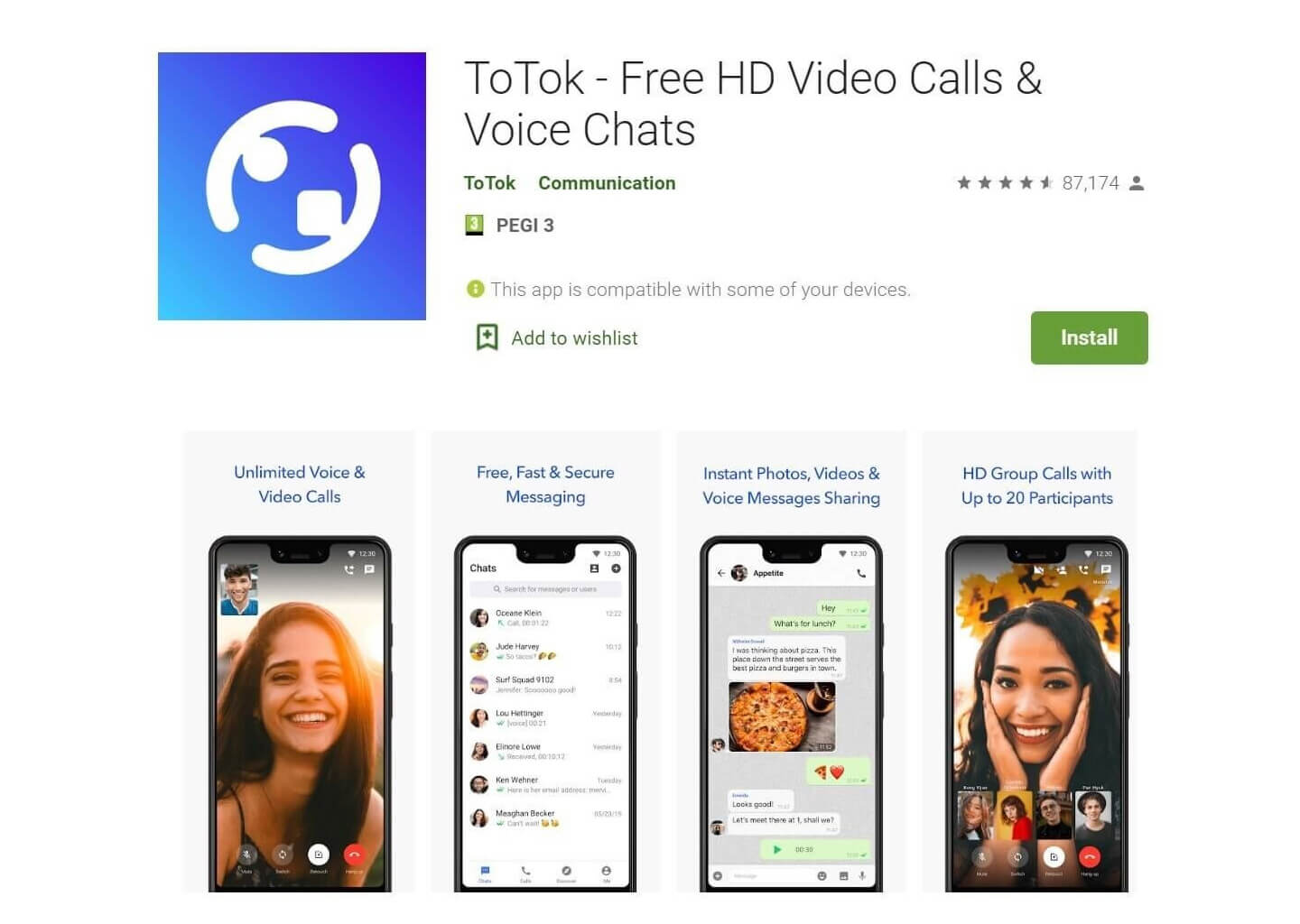 The fact that ToTok was basically the only free alternative to paid calls in the UAE probably had a lot to do with its popularity. However, despite the controversy surrounding it, purely from the point of view of usability, ToTok is a decent messenger, if nothing extraordinary.
ToTok offers:
one-on-one messaging and group chats
the ability to send audio and video messages via chat
file exchange
unlimited free audio calls
unlimited free video calls
conference calls for up to 20 users simultaneously
As for fun extras, users can exchange stickers and gifs, set chat backgrounds, and share locations. Those who use Telegram, WhatsApp, or Viber are familiar enough with these features.
The final feature ToTok has is an AI-powered retouching filter for use during video calls. This might be popular among some people, though others will call it out for not being body-positive. Still, every user gets to decide whether to use this feature.
How to build an app like ToTok
Business analysis
To develop a mobile app similar to ToTok, you first need to conduct research. After all, there are numerous world-renowned competitors in the form of Skype, Telegram, and WhatsApp. You'll need to know the market, including specifics of the area where you're planning to launch and your target audience's requirements. You'll also need to find a unique value proposition — a feature or set of features that will help you market your product and snatch users from competitors.
If you're planning to work with an outsourcing development company instead of separate freelance developers, you'll most likely have a project manager and perhaps a business analyst to help you conduct research. At Mind Studios, our project managers are also experienced in business analysis and can perform in-depth research.
Business analysis alone can take two to four weeks of work, depending on the market.
Design, prototyping, and feedback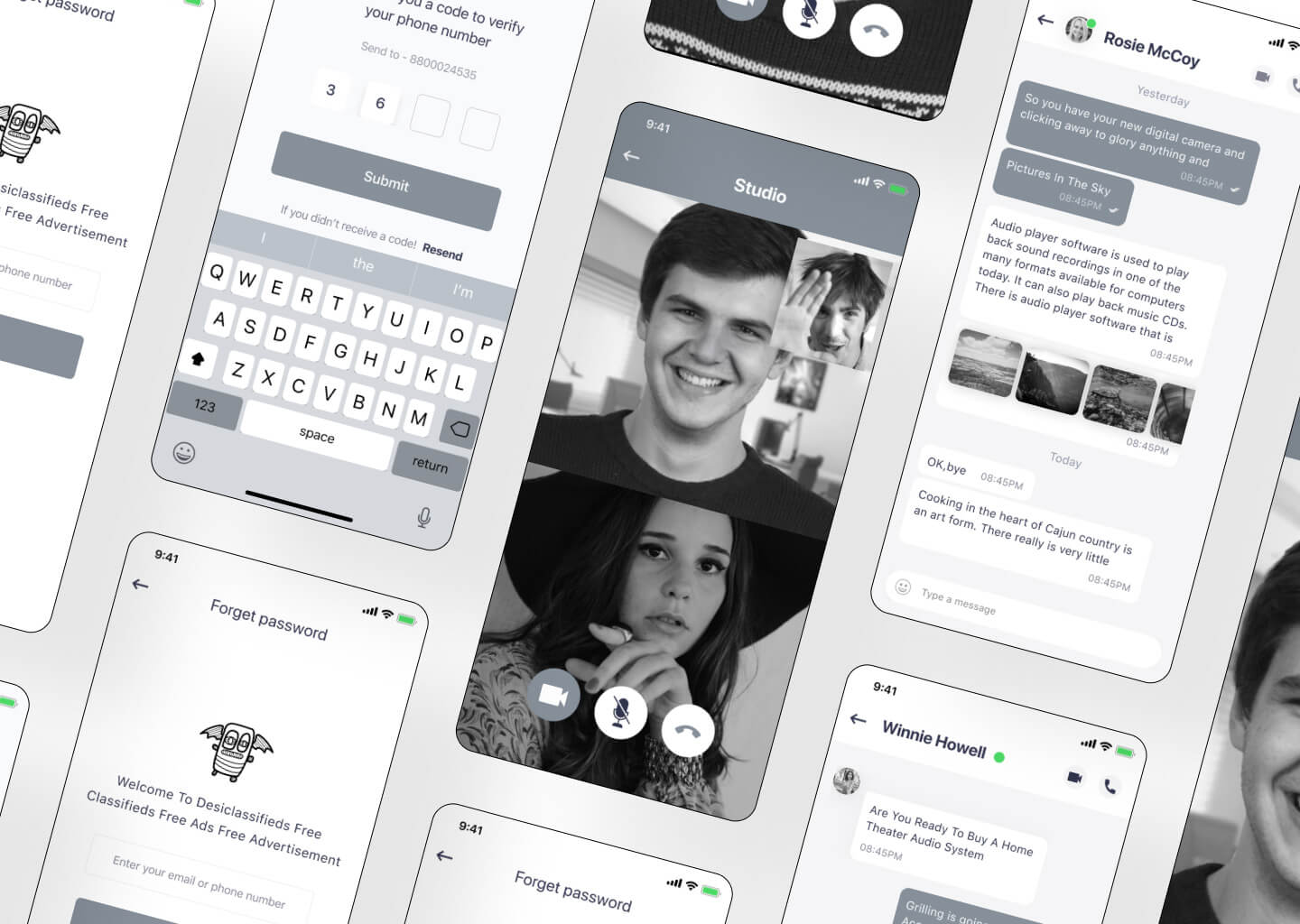 While conducting business analysis or right after, your team should begin to create the first mockups or low-fidelity prototypes of your app. This won't be anything fancy — a low-fidelity prototype, also called a navigation concept, is built to understand the logic behind an application and to grasp the scope of work.
Another thing low-fidelity prototyping is useful for is understanding if the team and the client see the app the same way. A rough sketch — hand-drawn or digital — helps to visualize the interface and avoid miscommunication at several levels.
Two more prototypes are then made after the low-fidelity prototype is validated by research and approved by the client — a medium-fidelity prototype and a high-fidelity prototype. The first usually includes some interface design but is often black-and-white; the second can be interactive in a way to test the user experience.
To learn how to create an app like ToTok and make it successful, you'll need feedback from your target audience. At the earliest stages, before you have a functional app you can release to the general public, you'll need a test group selected based on research into your target audience. By receiving feedback on prototypes from a test group, your developers can make changes to the app's design and features. This makes video chat app development more on point, increasing the chances of a successful launch.
Minimum viable product
A minimum viable product (MVP) is a functional yet incomplete product. This is the first version of your app you can release to an app store. The MVP is focused on basic functionality and often pays fairly little attention to visuals or the user interface. In short, an MVP is an app with basic necessary features but without much in the way of attractiveness. It works to test the functionality, though.
An alternative to an MVP is an MLP — a minimum lovable product. An MLP will also provide very basic video call and voice chat functionality but will have a more refined interface design than an MVP. This is done to engage users and build emotional attachment to the app.
An MVP is a version of an app that can already be monetized in some way. This helps you obtain some return on investment, adding to your development budget.
You may engage in several attempts at an MVP/MLP before you and your development team reach a version of the app that's marketable. After that, you can add more features and further improve the design.
Security issues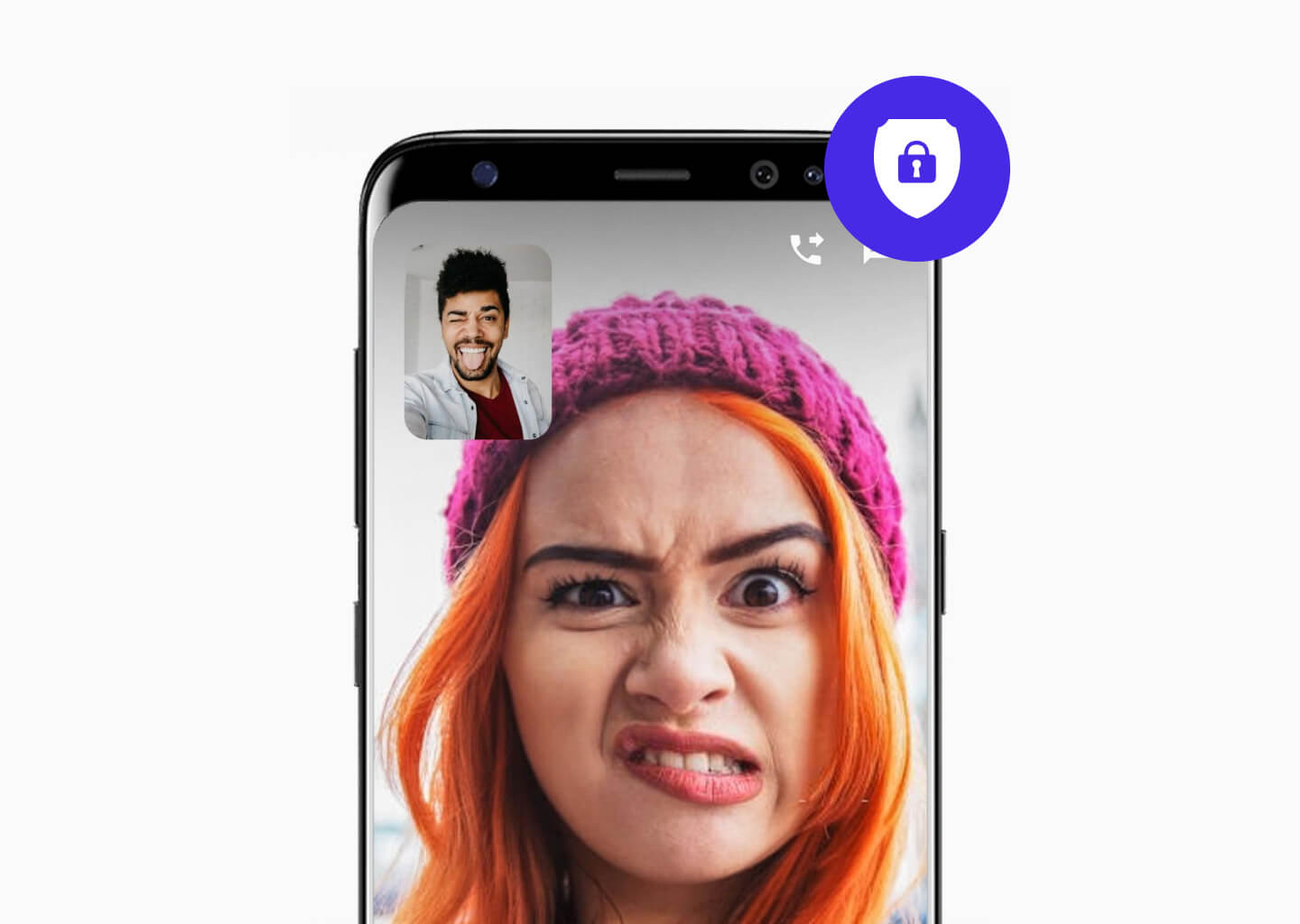 The biggest and most important part of tackling video call and voice chat app development like Totok is data security. Messengers contain a lot of personal information. This includes users' phone numbers to which accounts are usually bound and all the information people share in messages. Such data must be encrypted for your app to be allowed on the market.
The latest encryption technology used in messengers is end-to-end encryption, where messages are encrypted before they leave the sender's device. This way, messages can only be decrypted by the sender and the recipient. No one in between, not even the app owner, has the decryption key. Thanks to this technology, it's become harder to hack messages users send each other.
Hence, when you decide to create a video chat app like ToTok, you need to hire developers with experience in the latest security technology. At Mind Studios, we have experience working on a messenger app with the highest possible level of data protection, and we keep up with the latest developments.
Features needed for a video messenger app like ToTok
Onboarding
Since we're talking about developing a video call and voice chat app — essentially, a communication tool — the onboarding process should be fast and secure. Most messengers use phone numbers for signing up, encrypting them so they can't be used by third parties.
Chats
Of course it's possible to build a VoIP-only service for calls, but chances are it won't be as popular as it could be. Text messages are important to current generations of users, sometimes more than calls. And if you're including one-on-one texting, group chats are also expected these days.
Additionally, users expect to be able to mute chats for a set time or indefinitely so your app doesn't disturb them when they're busy (in a work meeting, at school, etc.).
Audio calls
Audio calls are the heart and purpose of an app like ToTok. VoIP services transmit audio using internet protocols, hence the name Voice over Internet Protocol, or VoIP. Since there are multiple VoIP services offered today, to make yours stand out you'll at the very least need to provide a high-quality connection. Users need to hear each other clearly, without delays and distortions.
Video calls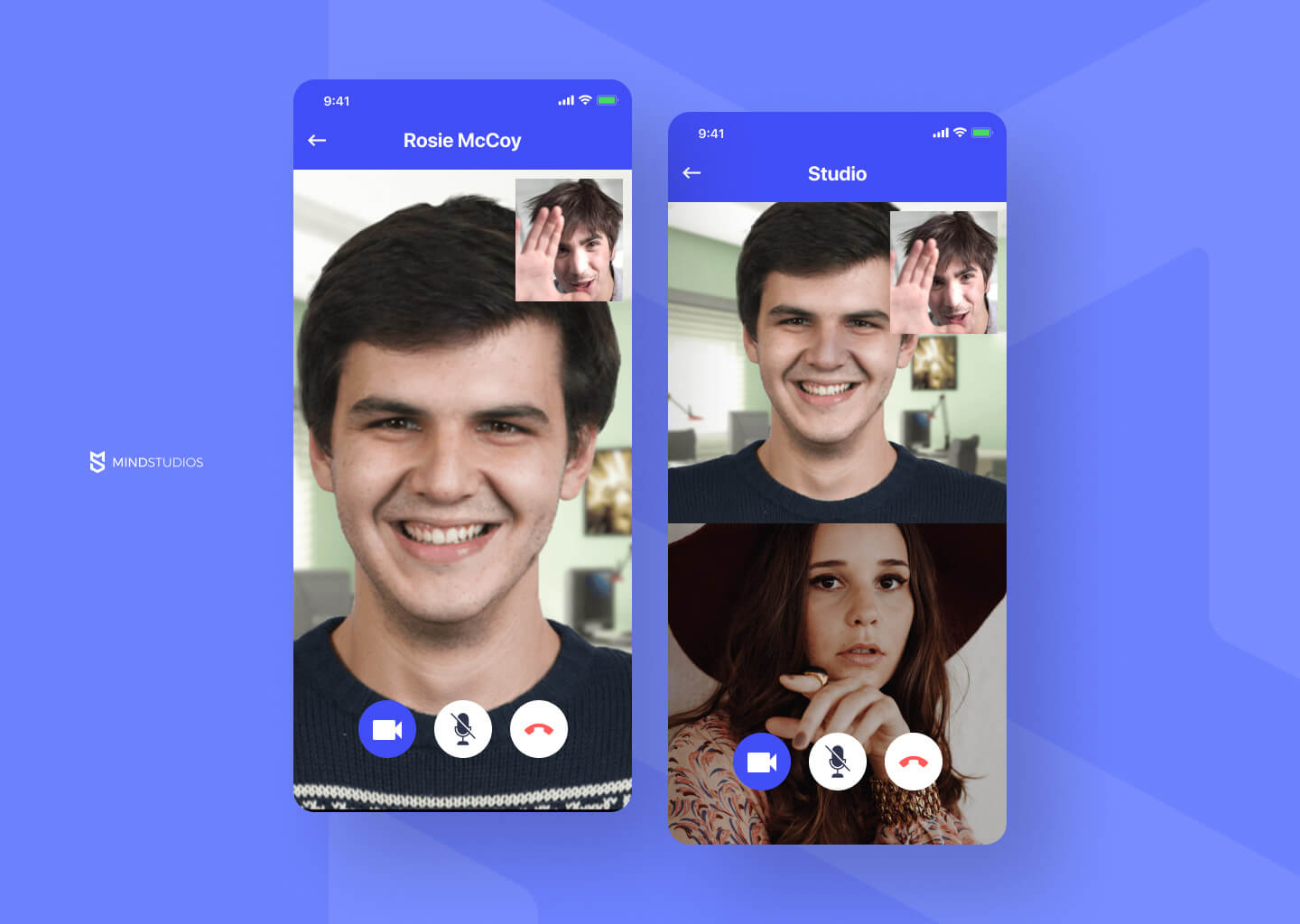 Strictly speaking, a VoIP messenger can successfully survive without video calling functionality. For example, Telegram doesn't have video calls (yet) and is still hugely popular all over the world. However, this feature can be a big advantage, especially if it's implemented well. Since we're specifically talking about how to build a chat app like ToTok, we've included this feature on our must-have list. Moreover, ToTok offers its video calling feature not only for one-on-one calls but also for group calls of up to 20 users. This isn't exactly Zoom-level, but it's a great offer for company meetings and gatherings during isolation.
File and media sharing
Sharing files without having to upload them to a third-party service is a feature any user will find convenient. For the sake of saving users' traffic and to avoid overloading servers, most messengers set limits on the size of files users can send directly.
Audio/video message recording
If your voice chat has a media sharing feature, users can record video and audio messages outside the app and then share them in the chat. However, this isn't the most convenient way of communicating. Instead, you can connect the app to a device's camera and microphone so users can record and send media right in the app. This will save a lot of time and greatly improve the user experience.
Message history
Unless you're building a messenger with self-destroying chats akin to secret chats in Telegram, you'll need to store messages. Different apps have different policies regarding message storage. Some store messages indefinitely unless a user deletes them; others clean the message history after a set period (a month, a year, five years). Many apps offer the user a choice of how long they want their texts to be stored.
Search
Why have a message history if users can't find what they need? A search feature is a must in any messenger that has text chats.
Notifications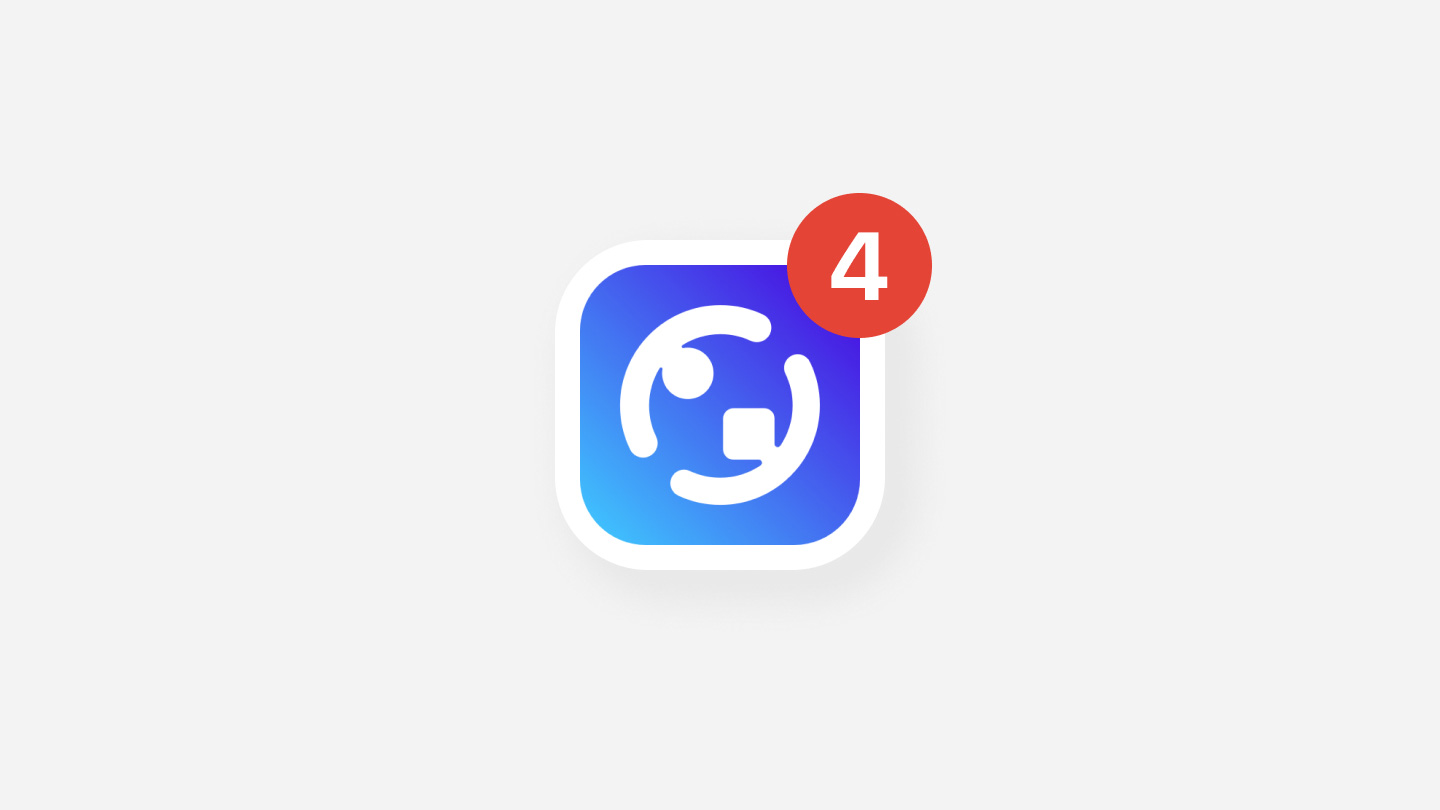 Notifications are necessary for messengers so users don't miss messages even when the app is in the background. For mobile apps, these notifications come as push notifications. They need to be customizable so users can mute the app when they're busy. Bonus points for making notifications customizable for each chat in addition to the option to mute the app overall.
Here are some extra features a messenger app like ToTok can benefit from:
A media library to quickly find images or videos since those aren't exactly searchable via a traditional search feature.

@mentions to notify users in a chat in case they're muting it or are offline and #hashtags to find all messages on a topic in the chat history.

Photo and video editing tools so users can tweak the media they send in the app. You can offer only basic options like crop/rotate/add text, or you can go for a big bang and introduce AI for photo retouching like ToTok does for their video calls.

Bots can help users navigate your app, offer assistance, or provide extra features. For example, Telegram has a bot that can help you upload your own stickers.

Speaking of stickers, these days many messengers have them. Some, like Viber, only offer stickers drawn by their team of designers, and many of those stickers are paid. In other apps, like Telegram, you can upload your own stickers. This might be tricky with copyrights, though, so if you do that, prepare to handle occasional copyright complaints.

GIFs are another extra aimed at entertaining users. The popular service Giphy offers an API that makes it possible to search for GIFs right from your app.

Chat backgrounds are a popular way to customize chats. You can offer a selection of backgrounds for users to choose from, but we recommend implementing a feature to add a user's own images to the background gallery.
Server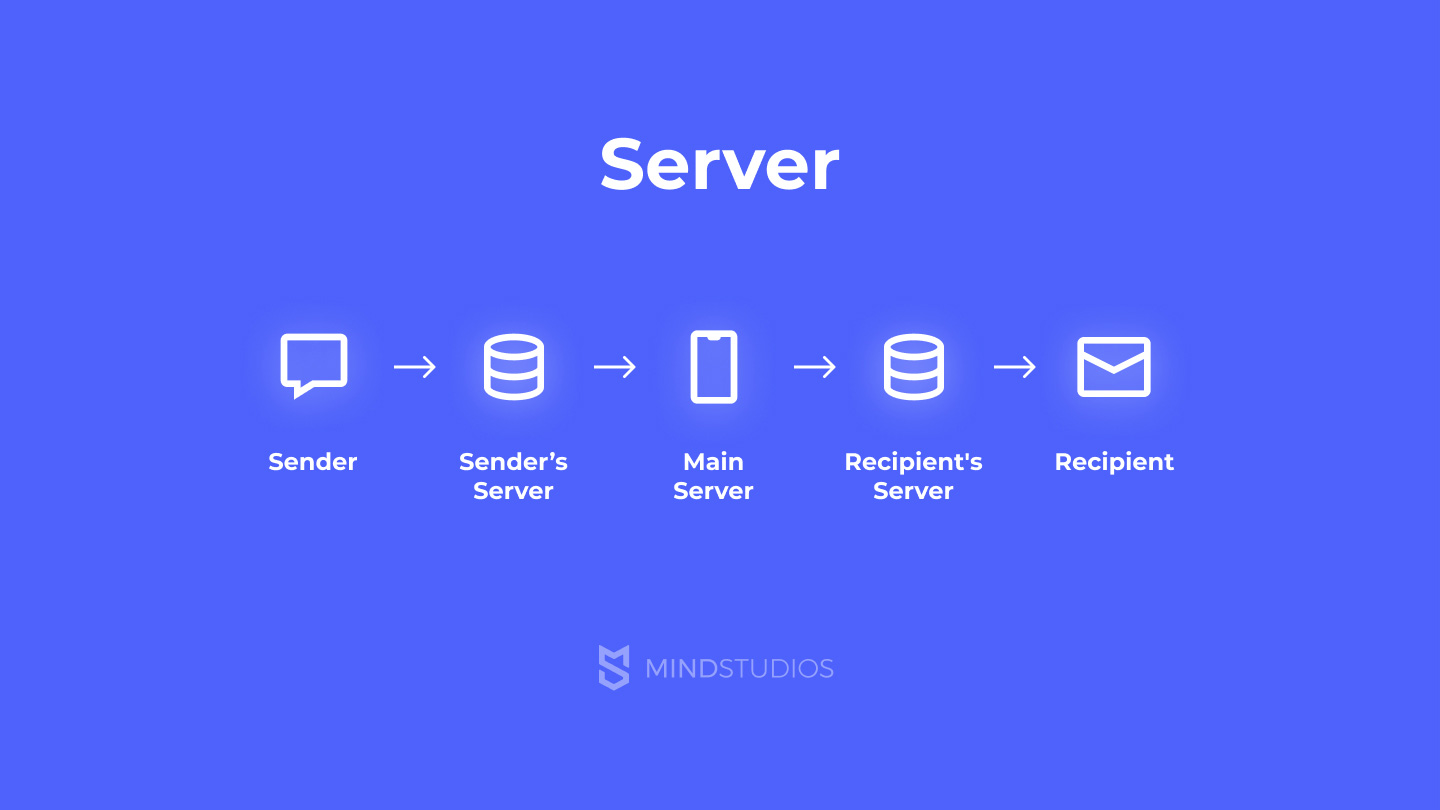 To make messaging and syncing between devices possible, you'll need a server. You can have a physical server or a cloud-based server. It's generally believed that cloud-based servers are more secure than physical ones, though the jury is still out on that.
Another thing you need to keep in mind when planning to build an app for audio and video calls is server capacity. It takes more processing power to stream quality audio and video than it takes to send text messages and even media. Besides, we're talking about streaming both ways simultaneously. Without a good server, the connection can be slow and the signal might come with delays, which frustrates users to no end.
Cost to develop a mobile app like ToTok
Building a mobile app is a lengthy and complicated process. We can't offer a definitive estimate without discussing what exactly you'd like to create. The number and complexity of features you want to have in your app, the time frame for development, the number of specialists you're ready to hire, and even the location of your developers will all affect the final cost.
However, we can provide you with a very rough estimate based on the features we've laid out above and the work of the following team at Mind Studios:
1 project manager
1 UI/UX designer
1-2 Android developer
1-2 iOS developer
1 backend developer
1 QA engineer
This is a minimum team for developing a video call and voice chat app like ToTok. If you decide to build an app for iOS or Android only, you can forgo one developer. However, our experience says that with messenger apps for the general public, it's usually better to offer versions for both platforms.
For the team we've listed, it would take about 5 to 7 months to launch an MVP of an audio and video calling app with the features mentioned above. After that, the time and cost will depend on the response from your target audience and the market situation. In the best-case scenario, a full app could be ready in ten months. Faster if you hire extra developers or cut some features. The cost of developing such an app would start at about $7,000 to $12,000 a month, and, with the best-case scenario, this would add up to $75,000 for the whole app. This estimate for the cost to develop an app like ToTok is very approximate, though. For something more precise, you'll need to discuss the details of your project with the team you're planning to hire.
Conclusion
Specialists expect the VoIP apps market to reach almost $200 billion in revenue by 2024. VoIP services had $14 billion in revenue in 2019 in the US alone. In some countries, VoIP services are underrepresented, though, as VoIP is a relatively new trend. Which makes the whole industry crave diversity. People use mammoth services and complain about them — a lot — but have no alternative. Now is the best time to think about joining the VoIP market with an app of your own.
Mind Studios is an experienced development company. We have seasoned professionals and keep our eyes open for new technologies and trends. We also offer not just development but consulting services. We'll be happy to answer any questions you have about how much it costs to develop a mobile app like ToTok.
If you have a messenger idea and want to get more information and an estimate for development, drop us a line via our contact form and we'll be sure to get back to you.
1