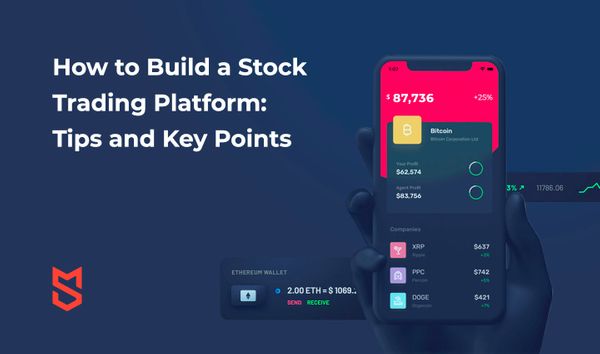 Contents:
---
In recent years, the market has seen an increase in stock trading apps. It's even reflected in Google Trends statistics. You've probably heard of E-Trade and perhaps the Robinhood app. An online stock trading system can be a gold mine both for its owner and for users.
For users, a mobile stock trading site or app allows them to check the stock market whenever they want, via smartphone or tablet. It also offers control over investments and unrivaled transparency.
For brokers, it's a chance to expand and gain customers among the younger, mobile-fixated population: while long-term investing is all shades of a nightmare for US Millennials for various reasons (student loans being a major one), they do engage in stock trading, and increasingly so, according to research.
But you no doubt knew all that since you're already planning to make a custom trading platform. So without further ado, let's talk about how to build your own stock exchange platform.
How to start your own stock exchange platform: legalities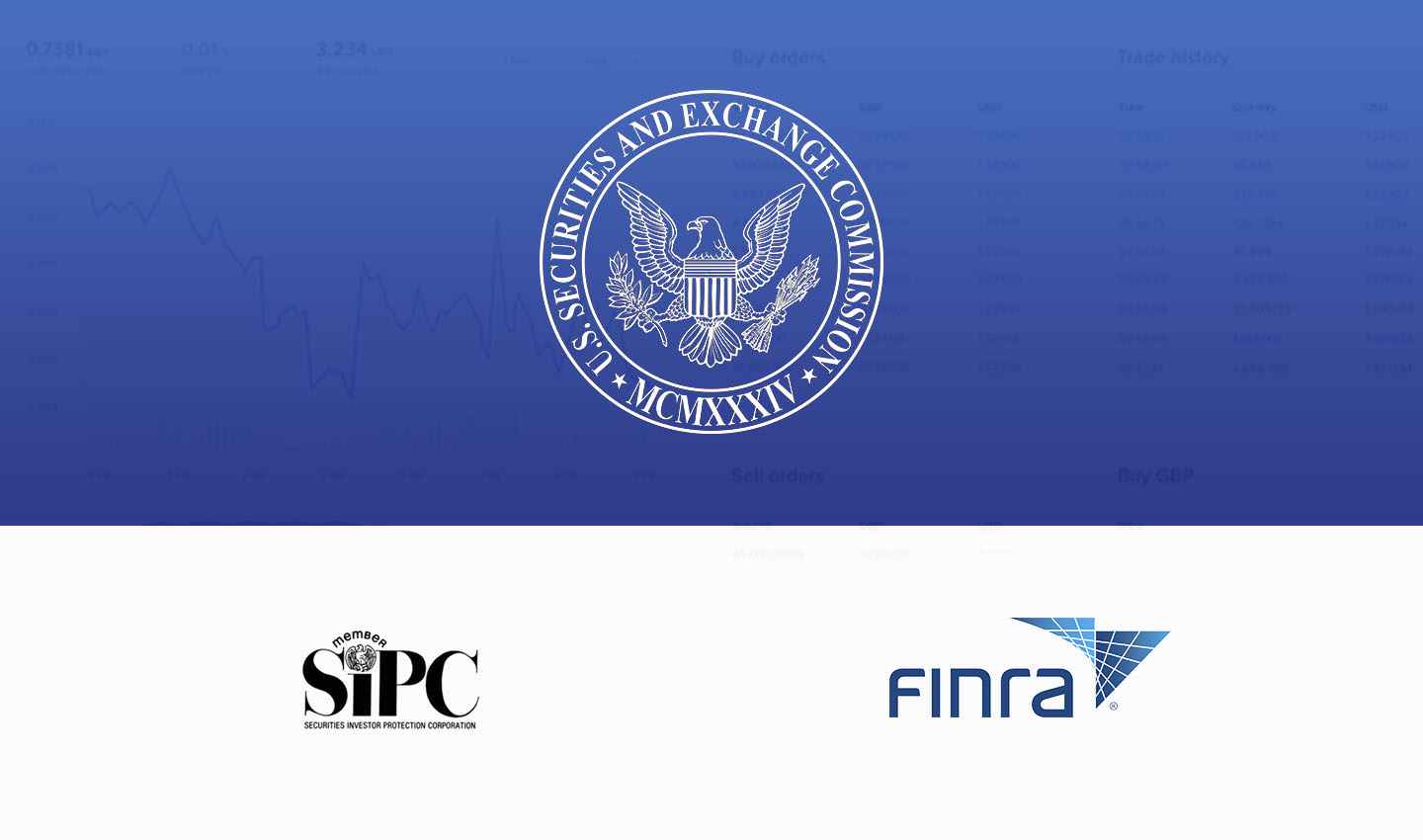 We'll assume you already have an authorized brokerage business and are just seeking a way to build a trading platform to expand into mobile markets. But just in case you're planning an app or mobile site to be your starting point, you'll need to take care of the legal part beforehand.
As a stockbroker, you'll be dealing with securities and money. Therefore, if you're operating in the US, you'll be under the watchful eye of the Securities and Exchange Commission, or the SEC for short. If you're in a different country, there's most likely a regulatory body there as well. You'll need to obtain a license in every country your trading software platform will be operating in.
It would also be good for your credibility to participate in investor protection programs and join regulatory organizations. For example, both E-Trade and Robinhood are members of SIPC and FINRA.
Getting licenses and joining regulatory organizations cost different amounts in different states, let alone countries. But one common part of the process, no matter where you are, is a background check. In some states (like California, for example), you'll need to even submit your fingerprints. You'll need to go over the particular requirements in the states and countries your custom trading platform will operate in.
Stock market apps: competitors
The US market for individual investors and traders is highly competitive, and many of the players have caught up to the mobile platform trend; you'll have a range of apps to win customers from. Here's a short analysis of what existing apps offer, starting with the two apps mentioned above.
E-Trade

E-Trade was the first stock trader to go online, years ago. It's a large firm with a major presence, and they use every opportunity to remind people about the pros of investing in general and of investing with them in particular. E-Trade even runs TV commercials.
The fees for E-Trade are higher than for most other companies, but the variety of trades they make available on mobile devices is hard to rival.
The firm has two separate platforms for trading: the original E-Trade and the new Power E-Trade app. Both are available for desktop as well as for Android and iOS mobile devices. The important features are the following:
Trading in stocks, mutual funds, ETFs, and options
Live quotes and charts
Portfolios
Watchlists
Alerts
Market news
Learning tools
Money transfers
Touch ID authorization
In-app chat with customer service
Robinhood

The selling point of Robinhood is that trades are fee-free, meaning you don't pay any commission for your deals. Robinhood was initially geared toward mobile use, and the app was created even before the website. As a result, the app is really polished and easy to use.
The Robinhood app offers:
Trading in stocks, options, ETFs, and cryptocurrency (Bitcoin and Ethereum)
Real-time market data and charts
Portfolios
Stock details
Watchlists
Alerts
Quarterly earnings reports
Update cards
Market news
Money transfers
Smartwatch sync (Android)
TD Ameritrade

This is another giant. With TD Ameritrade, you can choose an app according to your experience. The regular TD Ameritrade Mobile app is beginner-friendly and provides a wealth of research data and advice; it's got everything a once-in-a-while trader might need. For more savvy and active investors, the TD Ameritrade Mobile Trader app gives a variety of charts and indicators.
Here's a list of TD Ameritrade's prominent features:
Trading in stocks, options, and ETFs
Real-time streaming quotes, market data, and charts
Portfolios
Analyst reports
Watchlists
Market news
Customizable dashboard and screens
Alerts
Learning tools
Money transfers
Acorns

Acorns is a robo-advisor, an automated trading system that does everything for its users. Acorns uses the information you provide about yourself to select five collections of ETFs (portfolios). Choose one and set your investment schedule, which can be daily, weekly, or monthly.
When you pay with the card connected to your Acorns account, the system automatically rounds the payment up to the next dollar and the difference goes to your Acorns account and gets invested. It's a system perfectly suited for students and people who don't really care much about trading but would like to have some extra cash and savings.
There aren't many features since everything is automated:
Trading in ETFs only
Automatic roundups
Potential tool
Found Money program
In-app chat support
Each of these trading platforms has something that sets it apart from others on the market, like TD Ameritrade's customizable dashboard and Robinhood's smartwatch sync. To stay afloat in a highly competitive market, it's vital to have a unique feature.
Successful stock market app: a word of advice for development
Before we jump to the list of necessary features for a stock trading app, here's a word of advice from the leaders: don't be a Scrooge about the UI design. Stock trading is a complicated process, and it's easy to get lost when you're a novice. Don't add to the confusion; eliminate it instead.
The best way to attract users to your custom trading platform is to make it as straightforward as possible.
The more user-friendly your design is, the more time users will spend trading. Regardless of your monetization plan, stock trading businesses all benefit from customers investing more.
Now let's run over the features you'll need to include.
How to build a stock trading application: features
Take your cue from industry leaders. Here's the must-have functionality:
The sign-up/login screen needs to combine simplicity with data security. Stock trading apps deal with finances; users will fill in their names, addresses, social security numbers, and credit card credentials. All this sensitive data must be protected and encrypted. At the same time, if the authorization process is too long or hard to navigate, you risk losing potential customers. Make it safe and simple.
User profiles contain a wealth of information and need to be easily editable.
This is where all the data a user might need about their stocks is displayed. Before you decide how to build your trading platform, think of the dashboard from a novice trader's point of view. There's a ton of data usually displayed on a dashboard: watchlist, order status, balance, holdings, charts, and so on. It's important to present all this information in an easy-to-understand way.
It would be sensible to implement filtering and sorting for portfolios to make it easier for users to find what they need.
Trading functionality

This is the core of your app; the reason you're developing it. Trading needs to be smooth, so you need to think about how to display real-time data, company profiles, and other information that's relevant when making an investment decision.
To buy and sell stock, you need money transfer functionality. The gateway you use must be highly secure.
Stock trading is a rapid business at times, and decisions are often split-second. For this reason, any stock information in your app needs to be precise and up-to-date. Live streaming charts and quotes will enable users to make informed decisions. The sources must be reputable, too: for example, CNBC or Bloomberg.
Newsfeed, analysis, and forecasts
News from financial outlets is especially important to experienced traders, as any disturbance can be a reason for a stock to rise or fall in price. Being informed about happenings with companies may help people to predict price fluctuations.
For the same reason you need streaming charts you also need push notifications. Let users set conditions for notifications so they don't miss important changes in the stock market.
To easily track stocks they're interested in, users can add them to a watchlist instead of using search and filters every time.
If you're considering creating a trading platform for more than one type of device (which is what we recommend doing), you definitely need to take into account syncing. Most active traders use more than just their smartphone or tablet. Websites and desktop applications are usually more convenient for analyzing stock data on bigger screens. Consequently, you need account data to sync smoothly between devices.
Stock market software development: technology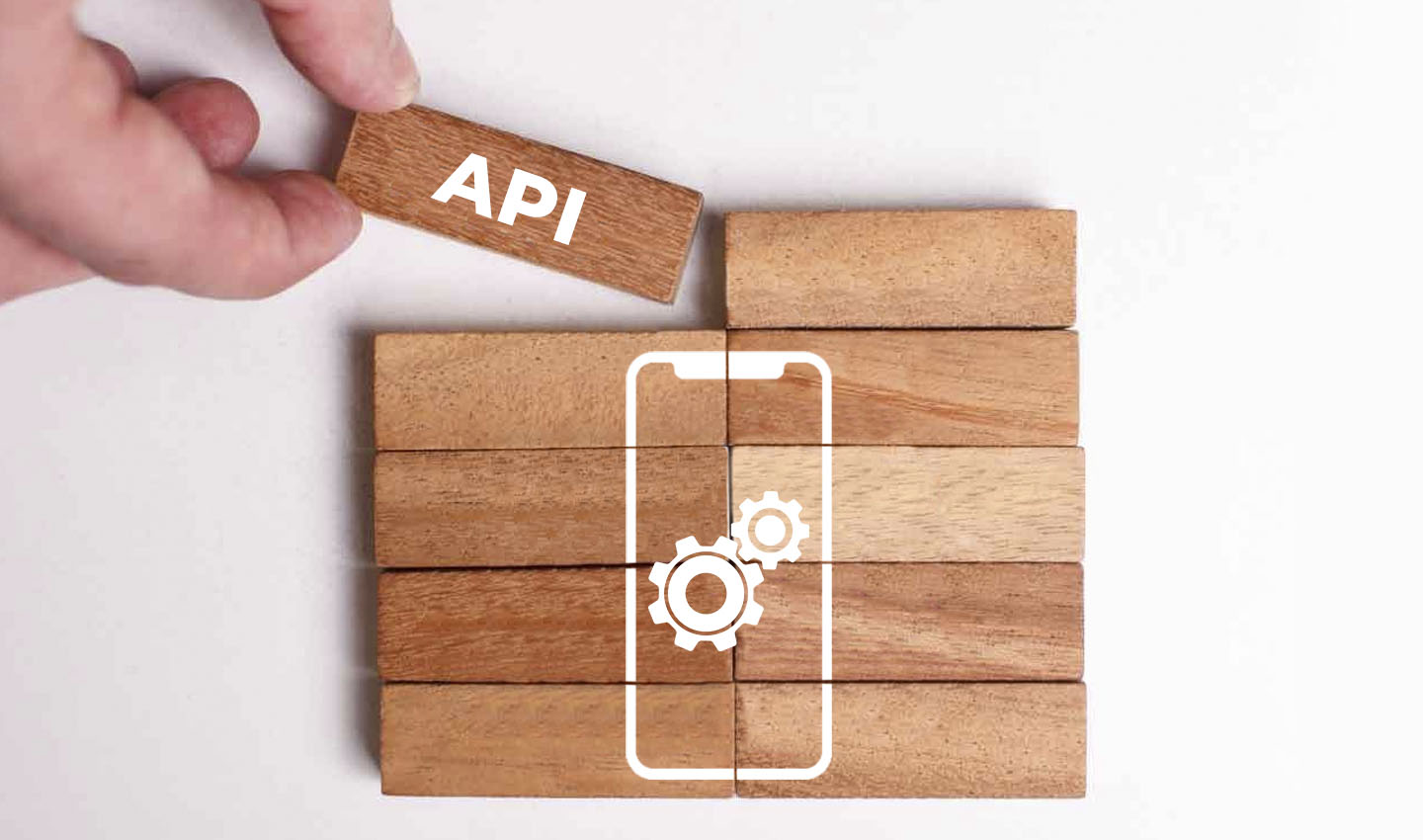 When deciding how to create a trading platform, you first need to decide whether you need a mobile version of your existing stock market website or a full-fledged app. Generally, an app offers more flexibility and functionality than a mobile-adapted website.
If you do settle on an app, the next step is to choose the platform: Android, iOS, or both. Research what platform the majority of your customers (or potential customers, if you're developing a mobile-first stock trading platform like Robinhood did) use. Creating an app for both platforms at the same time is usually a good idea.
Stock market platform development poses quite a number of technical challenges regardless of platform. For example, it's difficult to run tests since the stock market doesn't work 24/7. Luckily for developers, a number of companies today offer use of their APIs. One of those companies is E-Trade. They provide APIs as well as SDKs to third-party developers.
Stock market apps: development time and cost
Each outsourcing app development company has its own specific process when it comes to building apps. The cost and quality of the app will depend on that process, as will the time necessary for development.
At Mind Studios, we start app development with the discovery stage. This stage is meant to find that unique value your app will offer that no other app does. Here are the development stages we go through:
| Stage | What it's about | How long it can take |
| --- | --- | --- |
| Discovery | At this stage, we dive deep into your idea and build a Business Model Canvas to follow as we create your online stock trading system. This stage is filled with analysis and brainstorming. | 2 weeks – 1 month |
| Idea validation | Validating your app idea will help you determine how to go about development so that your product ends up a success. | 1–2 weeks |
| UX strategy | This is where the detailed plan for the interface is created and high-fidelity prototypes are built. | 2–4 weeks |
| Design and development | At this stage, you can be certain your product has a market and your money won't be wasted. Finally, the actual development starts. | 3+ months, depending on the features |
There's no way to estimate the precise cost of developing an app, whatever that app might be. What we can do is make a ballpark estimate based on the general scope of features.
Stock market apps require a number of complicated features like news feeds, forecasts, and real-time quote updates as well as functionality for money-related operations. Depending on how many features you need, the time needed to develop it will increase and the price will rise. If we're thinking of minimum necessary functionality and rates of about $35 per hour, then building a stock trading app can cost anywhere from $45,000 and up.
If you need a more precise estimate or if you have questions about creating a trading website or application, you can get in touch with us and ask for a quote or a consultation.
1