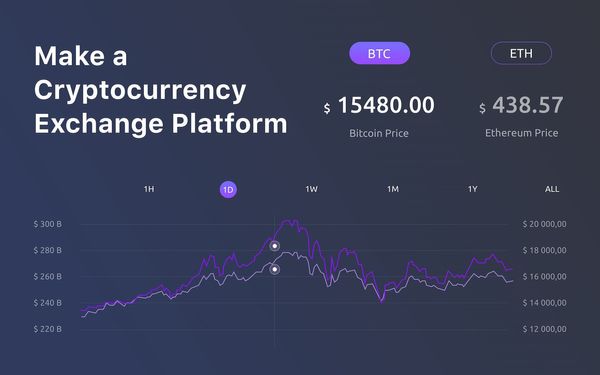 Nearly everyone is asking how to start a Bitcoin exchange business these days, and crypto investments are booming. A crypto exchange service is a great investment. We'll provide some information on how to make a cryptocurrency trading website where users can convert traditional currencies into a cryptocurrency of their choice.
---
Contents:
---
The popularity of crypto: how and why
Before creating a cryptocurrency exchange platform, you should conduct business analysis. This is important to see if the market needs a new exchange platform. Business analysis also allows you to understand the concept of your app and find the target audience. o let's investigate the cryptocurrency field.
It's already been nine years since Bitcoin was created by an unknown individual with the alias Satoshi Nakamoto, and the results of open-source Bitcoin trading platforms have been enormous. While in 2010, one Bitcoin cost $0.19, now you'd pay around $6,880 for a single Bitcoin (though the price was once as high as $18,000). The cause of this significant growth is funds being constantly raised from thousands of investors.
Why do people like Bitcoin and invest in an intangible currency that's even called a bubble by some? Why do they play on exchange trading platforms? There are various reasons.
Financial — Initial coin offerings (ICOs) are getting popular with investors as there are no barriers to entry, either institutional or retail.
Technological — All payments can be made within a single cryptocurrency system, so there's no need to integrate third-party payment providers.
Psychological — Some people prefer not to rely on government-regulated financial structures and find cryptocurrency psychologically comforting.
Hype — With everyone talking about crypto, the sense of community and inclusion makes it hard to resist trying out a new currency.
Though nobody said investments are that easy to get - but the chances rise if you have a really innovative product idea.
Nobody says that investment in cryptocurrency is easy to get — but your chances rise if you have a really innovative product idea.
People who invest in cryptocurrencies are early adopters, so they're more likely to spot novelty in the concept you offer. This was the case with one of our clients when building a startup with their own cryptocurrency.
There are three types of cryptocurrency exchange business models:
Direct trading. Exchanges that use this model don't have a fixed market price. Each seller sets their own rate and waits for a buyer.
Brokers. On these platforms, anyone can buy cryptocurrencies at a price set by the broker.
Trading platforms. These websites and applications are mediators between buyers and sellers. They take a fee for every transaction.
Market and competitor research
When developing an application, you should remember that your app isn't the only product on the market. Your challenge is to create an app that's able to compete with market leaders. This is why you need to research the market and competitors. This research allows you to investigate the market situation and find the market leaders. The best practice is to research their strengths, weaknesses, unique features, and revenue models. So let's have a look at the most popular cryptocurrency trading platforms.
Binance
Binance is one of the biggest cryptocurrency exchange platforms. Founded in 2017 in Hong Kong, Binance became the largest crypto exchange with a BNB market capitalization of $1.3 billion in January 2018 (BNB is the platform's own coin). Let's investigate why users choose Binance:
100+ cryptocurrencies
Backed by an established team
Low transaction and withdrawal fees
Bounty and reward programs
Multi-language support
High liquidity
It's also necessary to find downsides of platforms that you research. For Binance, these include:
Possible Android mobile app bugs
Delays when withdrawing certain coins
Unknown impact of unstable Chinese regulatory climate
Two-factor authentication for Chinese phone numbers only
Some user data logged
The important question is how does Binance make revenue? One of the unique features of this platform is its low agency fee, at just 0.1% of transaction volume. This is the reason for the great number of transactions on the platform. Binance also takes a fee from users for withdrawing funds from their accounts.
Coinbase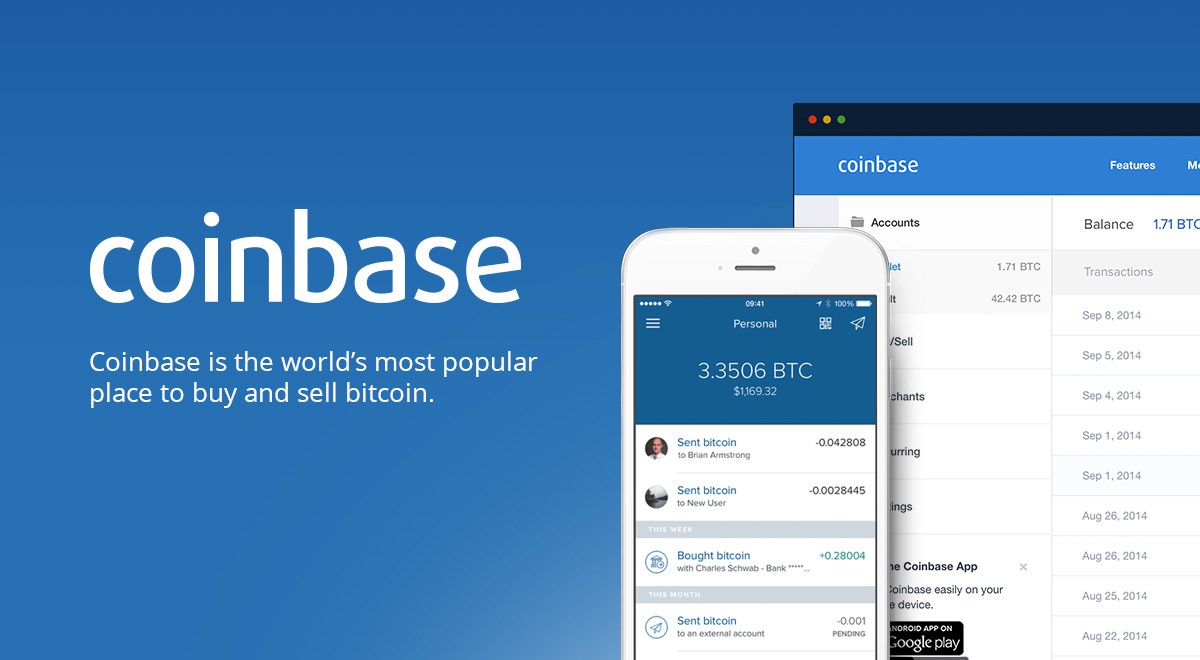 Another large crypto trading platform is Coinbase. Coinbase was founded in 2012 by Brian Armstrong and Fred Ehrsam in San Francisco, California. Today, it's the largest cryptocurrency exchange platform, with 12 million users from 30 countries. This platform is a broker, and its unique feature is selling cryptocurrency directly to users, meaning that users aren't forced to trade on the market. This offers some advantages to customers:
Price based on the current market cost
Fast buying of cryptocurrencies
Ability to buy cryptocurrencies by credit card and bank transfer
The next thing we should explore is the Coinbase revenue model. This exchange platform takes different fees depending on the method of payment (SEPA transfer, credit card, or PayPal). These fees vary from 1.49% to 3.99%. Remember that when using a credit card, the Coinbase fee will be in addition to any fees charged by your credit card company.
Our development company has taken part in creating another cryptocurrency platform, which we'll tell you about bellow.
The story of our client's crypto-based product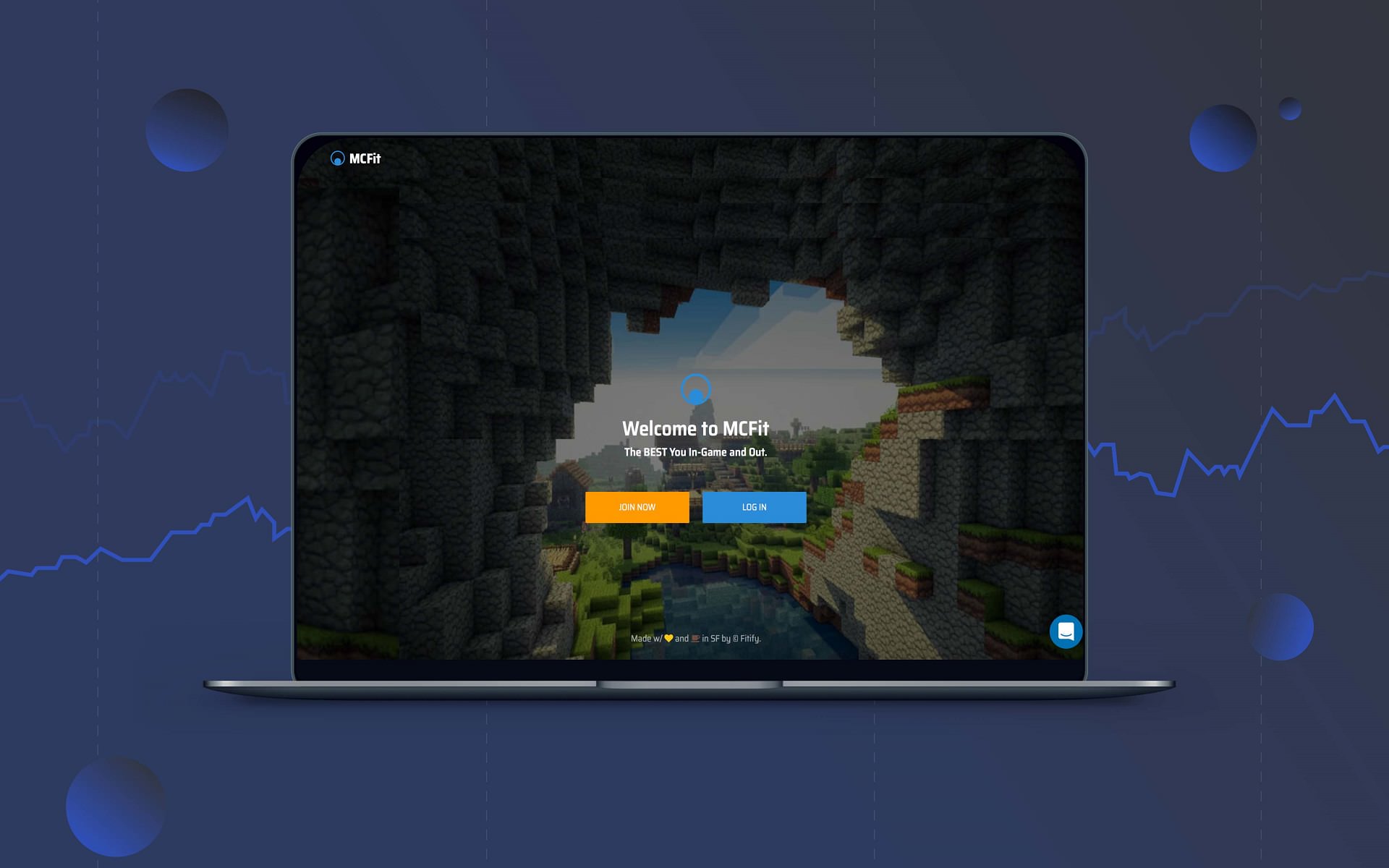 The initial idea our client approached us with was to help gamers stay active and keep in shape. Originally, this was planned as a gamified process, where physical activity would influence the points a player had. The product was all about Minecraft, as we already had certain gaming experience and a background in the gaming industry and our client's son is an avid Minecraft player.
However, this idea required smooth integration with a third-party API — in this case, the FitBit bracelet was chosen as it's the most-used wearable device in the USA. The challenge was to also make a system that would connect physical activities with in-game bonuses — so-called in-game items — such as weapons, tools, and materials.
Time was also at stake here, so we had to choose the proper methodology. This project involved plenty of risks, including:
FitBit third-party integration
Custom Minecraft plugin development
Blockchain-based product architecture
Short development time frame
Taking into account all of these risks, the most convenient methodology was a dedicated team approach. We selected a team of five members — a Java specialist, web developer, blockchain pro, quality assurance specialist, and project manager — to work with week-long iterations. Our team started by focusing on the most important points described above, implementing the things our client wanted to have. One prerequisite for such short iterations was sustainable client-team collaboration, with continuous feedback and ongoing communication.
Read more about types of outsourcing models
We decided to stick to the Agile methodology and dedicated team approach here, as it allowed us to:
provide our customer with regular updates after each sprint;
implement a more user-focused development process;
develop a more flexible approach and include the features our client wanted.
We presented the first basic project prototype after two weeks. During the demo, our QA walked around the room wearing a FitBit bracelet and immediately received bonuses in Minecraft. We spent another two weeks on blockchain and ICO development.
How to develop your own cryptocurrency exchange platform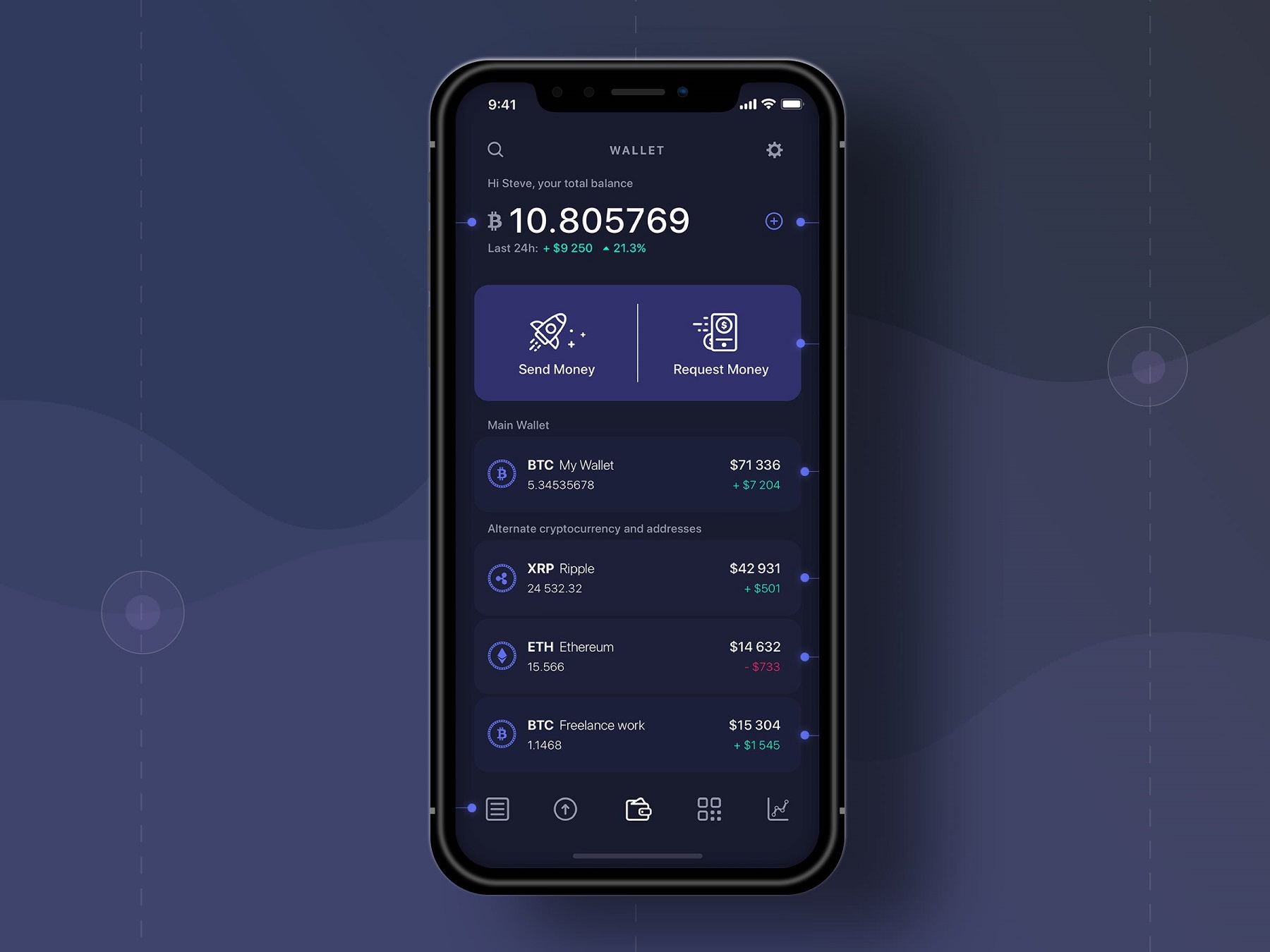 The first thing you should think about when creating your own cryptocurrency exchange is the features that your interface should provide:
Simple registration
Constant monitoring of statistics
Withdrawal of fiat currencies and cryptocurrencies
Full access to trading accounts
Review of transactions
Booking history
Round-the-clock customer support
Initial coin offering (ICO) investments are getting truly popular these days, as they allow any entrepreneur to receive investment if they can show investors the potential of their product. In contrast to an initial public offering (IPO), an ICO is even more transparent for both investors and product owners; all transactions can be seen on the etherscan.io platform, eliminating any possible fraudulent schemes.
In the case of our client's project, the system generates MCF tokens that let users participate in challenges, buy in-game tools, and buy sports items in the sporting goods store.
Creating a cryptocurrency isn't the hardest thing to do — nearly anybody can make their own Bitcoin wallet. You just need to have a signed smart contract that's public and where everybody can read about:
the amount of cryptocurrency you've created;
the time when you're going to make a new currency portion... and deploy it into the blockchain portion!
Once you've finished with the smart contract, it's time to enter the ICO market. An ICO launch happens in a few stages — pre-sale, public sale, and pre-private sale — and each of them includes different sub-stages and different prices for the tokens.
All of these stages should be described in a white paper where you mention everything investors need to know about the cryptocurrency, including commercial, financial, and technological details of the new coin so they can decide whether they want to invest. In exchange for a financial investment, an investor receives tokens they can buy or sell.
This leads us to the even more daunting question of...
How to start a cryptocurrency exchange website
Here's a brief explanation of how a cryptocurrency trading platform works. Nearly anyone can make their own Bitcoin exchange website, as the algorithm is more or less the same as for creating a bank account, only here you have a crypto wallet connected to a wallet address (a so-called "hash code").
There are many ways users can spend tokens after receiving them — that's how trading works. Users can exchange tokens for other tokens. In Fitify, if a user wants to convert MCF tokens into Ethereum, they need to confirm the amount of coins to exchange. This can be achieved on an open exchange with the help of the Infura framework, which is the most convenient framework for Ethereum wallets.
Another cryptocurrency exchange software use case could be when the platform itself initiates transactions. In this case, you could use Metamask, a bridge that allows you to run Ethereum DApps right in the browser. When a user wishes to execute a transaction, Metamask asks them to confirm the in-wallet currency transfer and performs the transfer. With the help of these two tools (though there are alternatives), a cryptocurrency exchange website becomes easier to implement. Nearly the same tools work when you're starting a Bitcoin exchange website, as cryptocurrency exchange software mechanisms are similar.
It's all about the money
So how much does it cost to make a cryptocurrency exchange website? Let's investigate the stages of development to estimate time and costs.
Business analysis
Market research
Prototyping
Backend
iOS application
Android application
Web application
Quality assurance and bug fixing
These are the main stages to create a cryptocurrency exchange website. Here's the development team you should hire for this project:
Project manager — 1
Business analyst — 1
UI/UX designer — 1
Backend developers — 2
Frontend developer — 1
Android developers — 2
iOS developers — 2
QA engineers — 2
You should have in the neighborhood of $52,000 to develop an MVP for a crypto exchange platform. Remember that the cost can vary depending on the scale of the project, the technologies used, and the hourly rate of your development team.
Imagine a cashless world
Since 2016, the extreme upsurge in cryptocurrency investments has slowed down a little bit, but cryptocurrency continues to attract a certain user segment. The growth of cryptocurrencies has taken unpredictably high turns when not regulated by governments; with each new regulation, cryptocurrency experiences drastic decreases in growth and value. However, there are still plenty of reasons to invest in this area. Early adopters are more likely to support the idea you have, and if it truly resolves an issue people have, then it will be met with enthusiasm.
If you have any questions about cryptocurrency exchange website development, please feel free to contact us.
Written by Ivan Dyshuk and Elina Bessarabova