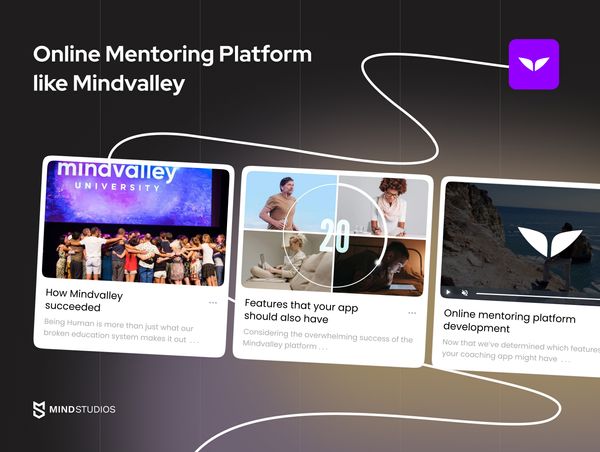 The rise of online mentoring platform development has become a natural step in the evolution of the self-improvement industry. While eLearning platforms mostly focus on enhancing industry-specific skills, online coaching software is more versatile.
Helping users build stronger relationships, become better leaders, and increase productivity and profits are just a few reasons online coaching can be helpful to users from any industry imaginable.
But with players like Mindvalley on the market, is it worth investing in yet another coaching & mentoring platform? The latest statistic proves that it does.
According to the forecast by Verified Market Research, the online coaching platforms market was valued at USD 1,9383 billion in 2020. It is expected that the market will reach USD 4,567 billion by 2028, showing a CAGR of 13.03%.
So, what do you need to consider if you decide to build a custom virtual mentoring platform of your own? Mind Studios explored the market — and Mindvalley's case in particular — to provide you with a practical guide on developing any kind of coaching app.
Here, we dig into the app's core features, tech stack, development costs, and solutions to the most common challenges that might arise along the way. And as usual, we share Mind Studios' own experience of building a unique app that guides users through their journey to healing.
How Mindvalley succeeded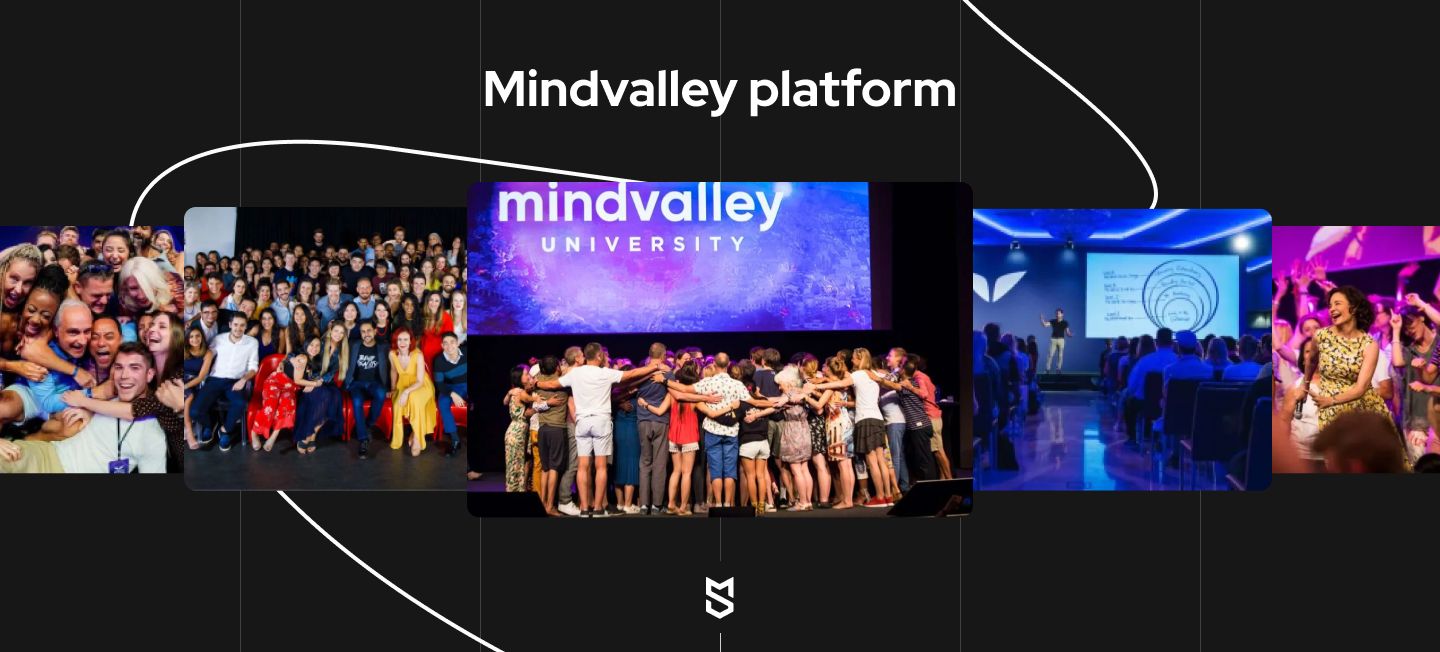 [Source: Mindvalley]
"Being Human is more than just what our broken education system makes it out to be. We teach the world the art of truly living extraordinary, fulfilling, happy lives."
This description from the Mindvalley platform pretty much describes what it is all about. The platform's goal is to help users improve the quality of their life experiences, personal and work-related relationships, and connection with their inner selves.
Mindvalley fulfills this goal through advanced technologies and motivating systems backed by science to ensure new habits, skills, and life changes stick with its customers.
The online mentoring platform was established in 2002. Mindvalley's founder, Vishen Lakhiani, used to be a computer engineer and a senior leader at a Silicon Valley startup — before he became really passionate about studying meditation and human development. That is when the Mindvalley project was born.
Now, the platform is available on both desktop and mobile, offering 70+ online courses about body and mind, entrepreneurship, relationships, career, and parenting, as well as special courses for teens and younger kids.
Here are three impressive facts that highlight Mindvalley's success:
Mindvalley has 10 million students from all over the world
The platform's Quests have 500% better completion rates than traditional online courses
As of 2022, Mindvalley helped over 17,000 stories of transformation happen
Partially, the platform was able to achieve these impressive numbers thanks to smart marketing solutions, like Instagram automation, automated display campaigns, and using YouTube like the search engine.
However, marketing on its own doesn't make products successful. So, what is so special about this particular platform? We analyzed reviews from Mindvalley's users and singled out its four biggest advantages.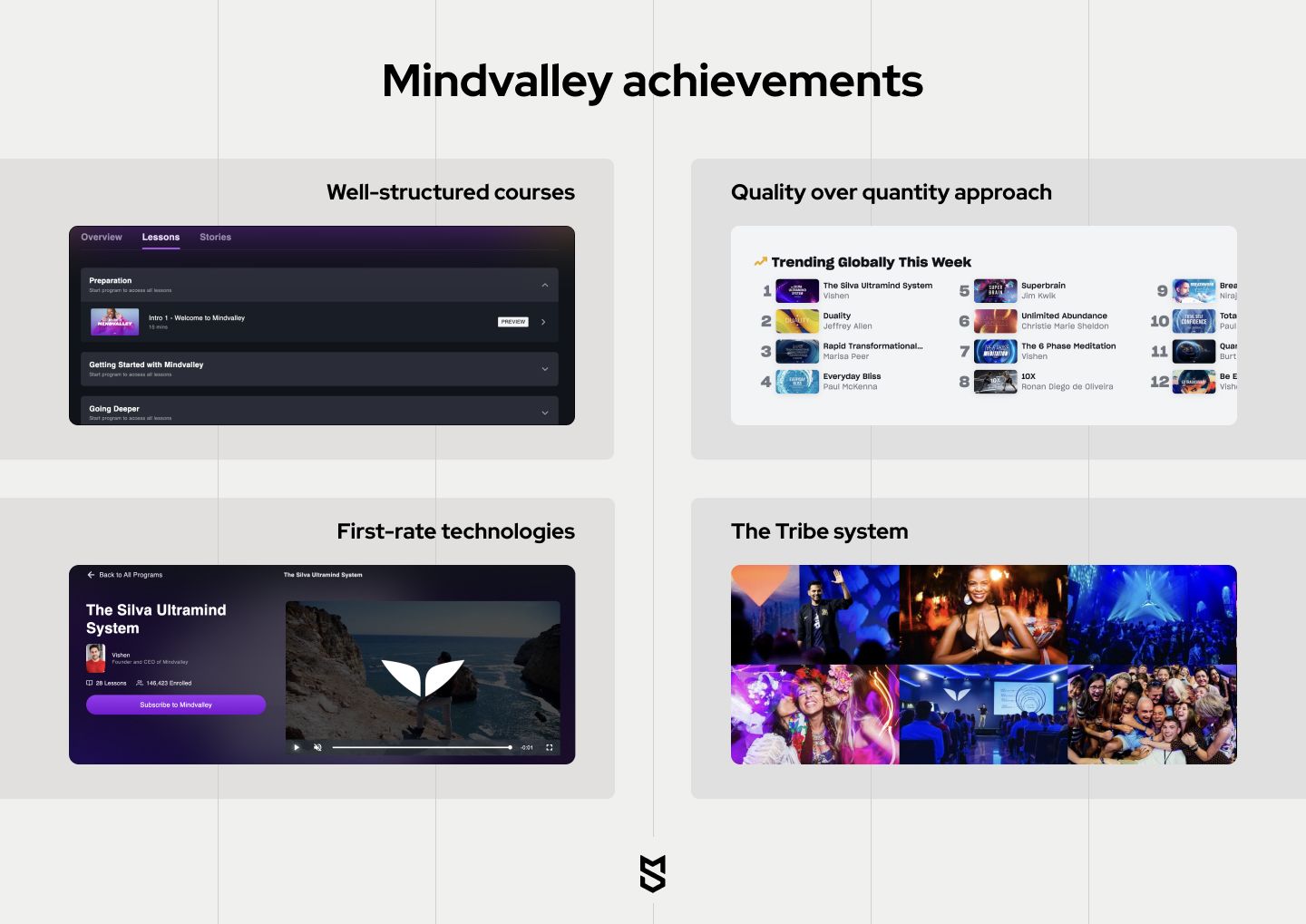 Quality over quantity approach
Though some view the limited number of courses Mindvalley offers as a flaw, it actually allows the platform to be extremely demanding of the content published there. Every learning program on the Mindvalley platform has high production value, and the teachers there are experienced professionals in their fields.
Well-structured courses
Mindvalley educational programs, also known as Quests, are divided into small fragments to make it easier for users to study on a daily basis and thus achieve long-term changes. In addition to classes, students get daily tasks aimed at consolidating the results.
The Tribe system
Community building is a major part of Mindvalley, and it's actually one of the secrets of their high completion rate. Firstly, when taking Quests, users can work not just as individuals, but as a team as well. Secondly, they are encouraged to share their progress with their group called the Tribe. This gives users additional motivation to actually complete all the tasks they are given.
First-rate technologies
In addition to the quality of the content, Mindvalley also takes great care of providing the highest quality possible in terms of technology. Their video coaching sessions are recorded in HD quality and with closed captions, and the platform itself is a combination of a learning platform and an empowering social network.
As for Mindvalley's disadvantages, the one that's named most often is the higher price range compared to other coaching and e-learning platforms. As of 2022, the Quests here cost between $199 and $499. You can also purchase a monthly subscription for $99 or a yearly subscription for $499.20.
However, taking into account how thorough Mindvalley is with its content, such prices are justified by high quality. And, after all, users do get lifetime access to course materials.
Features of Mindvalley that your coaching app should also have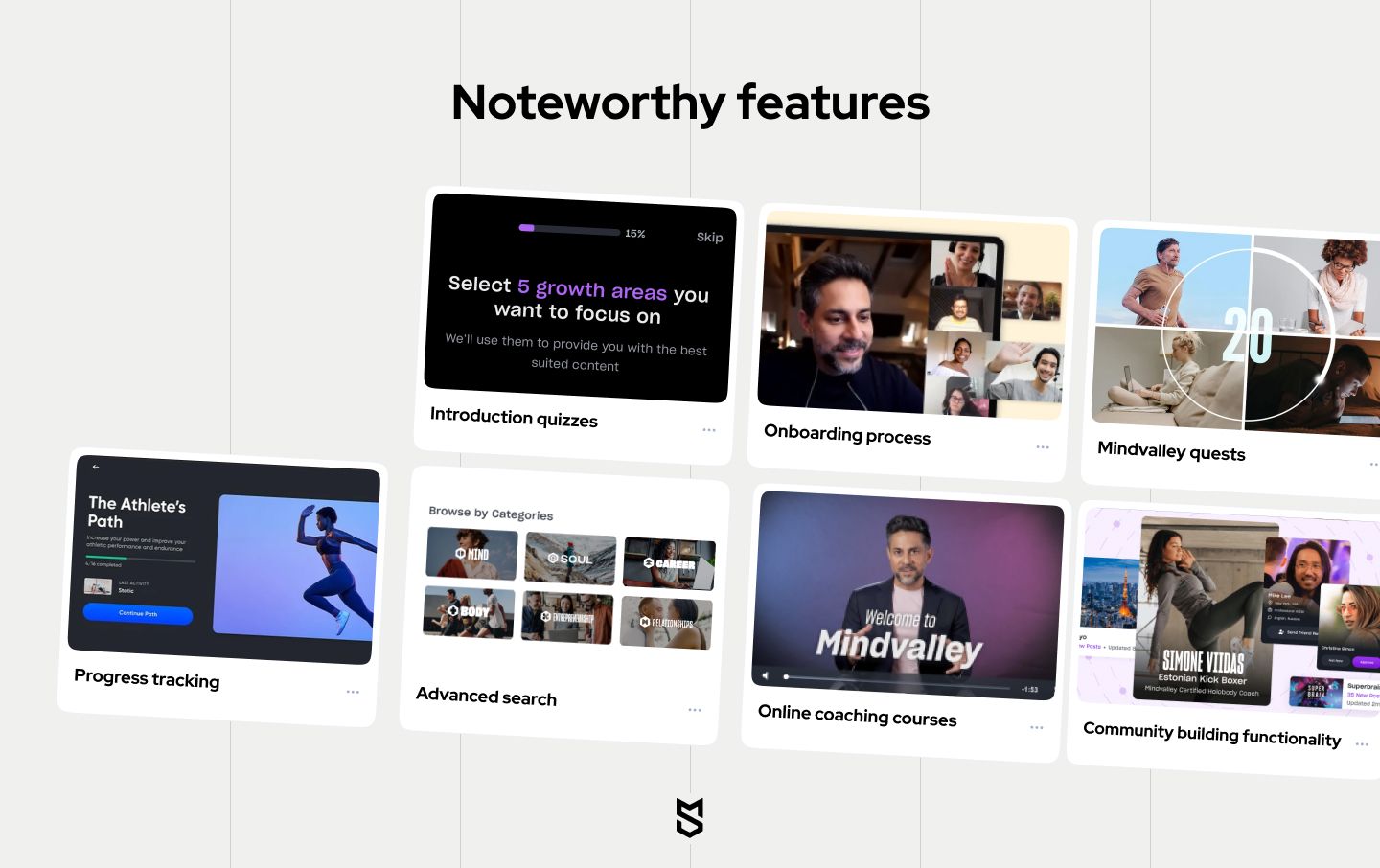 Considering the overwhelming success of the Mindvalley platform, it's only natural that we explore its experience closely and learn from its best practices. This doesn't mean that you need to build an online mentoring platform just like Mindvalley — Mind Studios strongly believes that any new digital product has to bring something new to the market.
In this section, we've gathered the most useful features of Mindvalley and similar apps that coaching platforms for various niches would benefit from.
We deliberately omitted standard features like sign-in/sign-up, personal account settings, and notifications. Instead, we focused on the functionality that will make your product stand out.
1. Introduction quizzes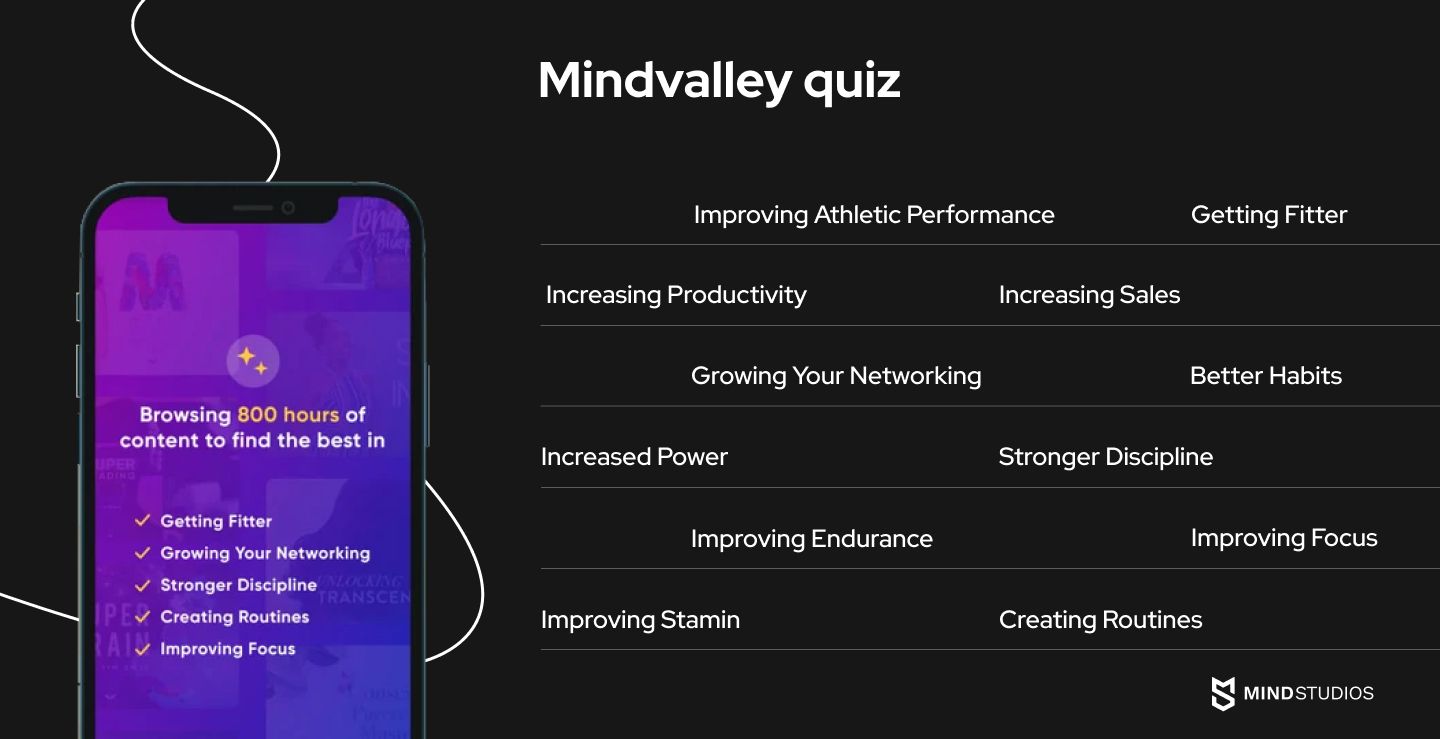 Right after the user logs in, you can start their onboarding journey with an introduction quiz to determine users' goals and expectations from the app. If this quiz is AI-powered, it will help you make their further experience more personalized through custom recommendations, relevant content, and useful notifications.
Learn how else you can use AI for your platform: How AI is Changing Mobile App Development
2. Onboarding process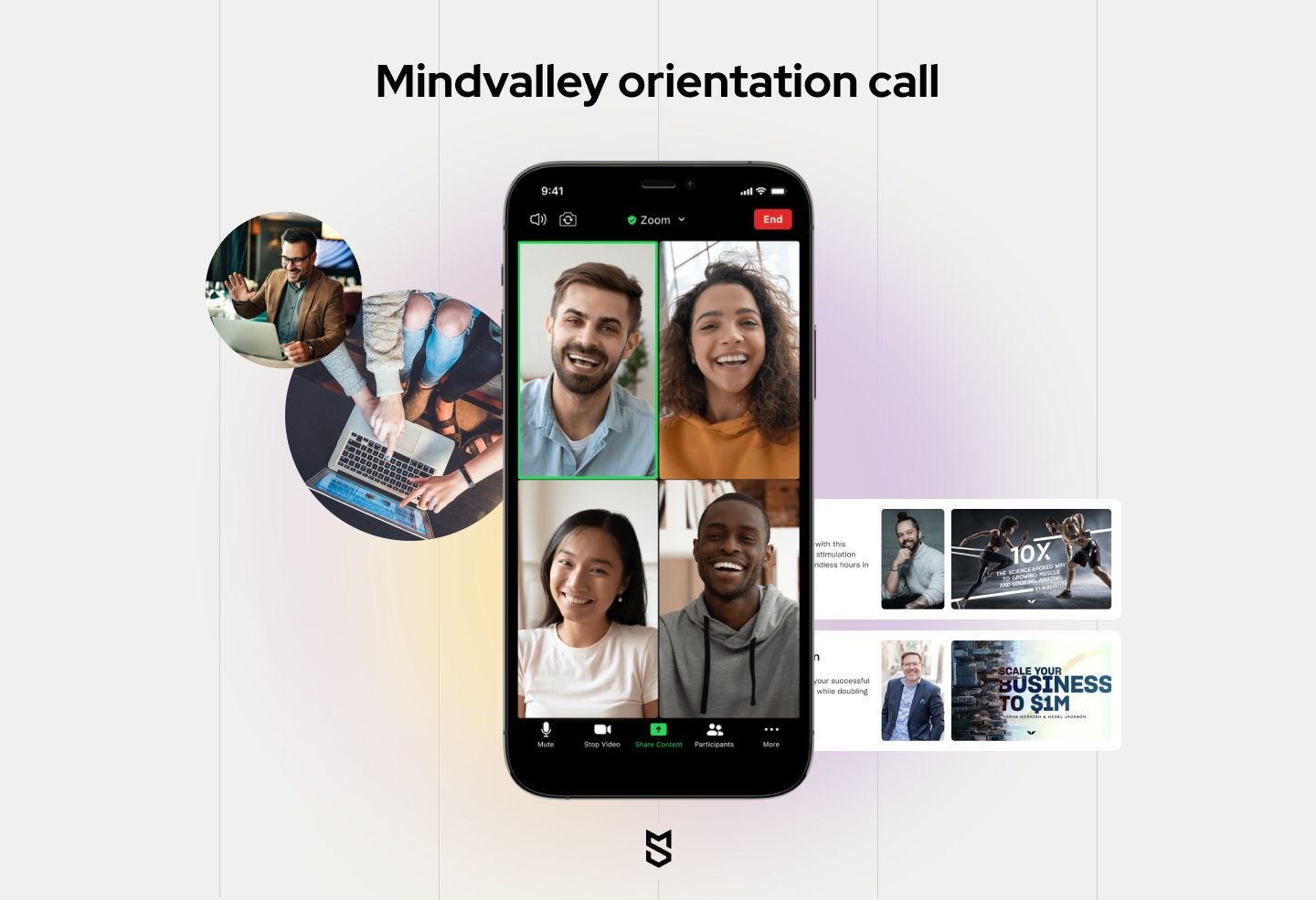 Mindvalley's onboarding is quite elaborate. The platform does it through an orientation call with its facilitators to help newcomers enjoy their experience with the app and make the most of it.
However, you don't have to go that far. Start with a pre-recorded video or animation, be sure to introduce all the key functionality, and make the process interactive, for instance, use gamification to keep user engagement up.
You can also follow Mind Studios' approach to onboarding which means making the UI/UX design of the platform so intuitive, simple, and smooth that anyone can understand how everything works in a matter of seconds. This way, the only purpose of the "onboarding" video is to welcome users into the new learning community.
3. Quests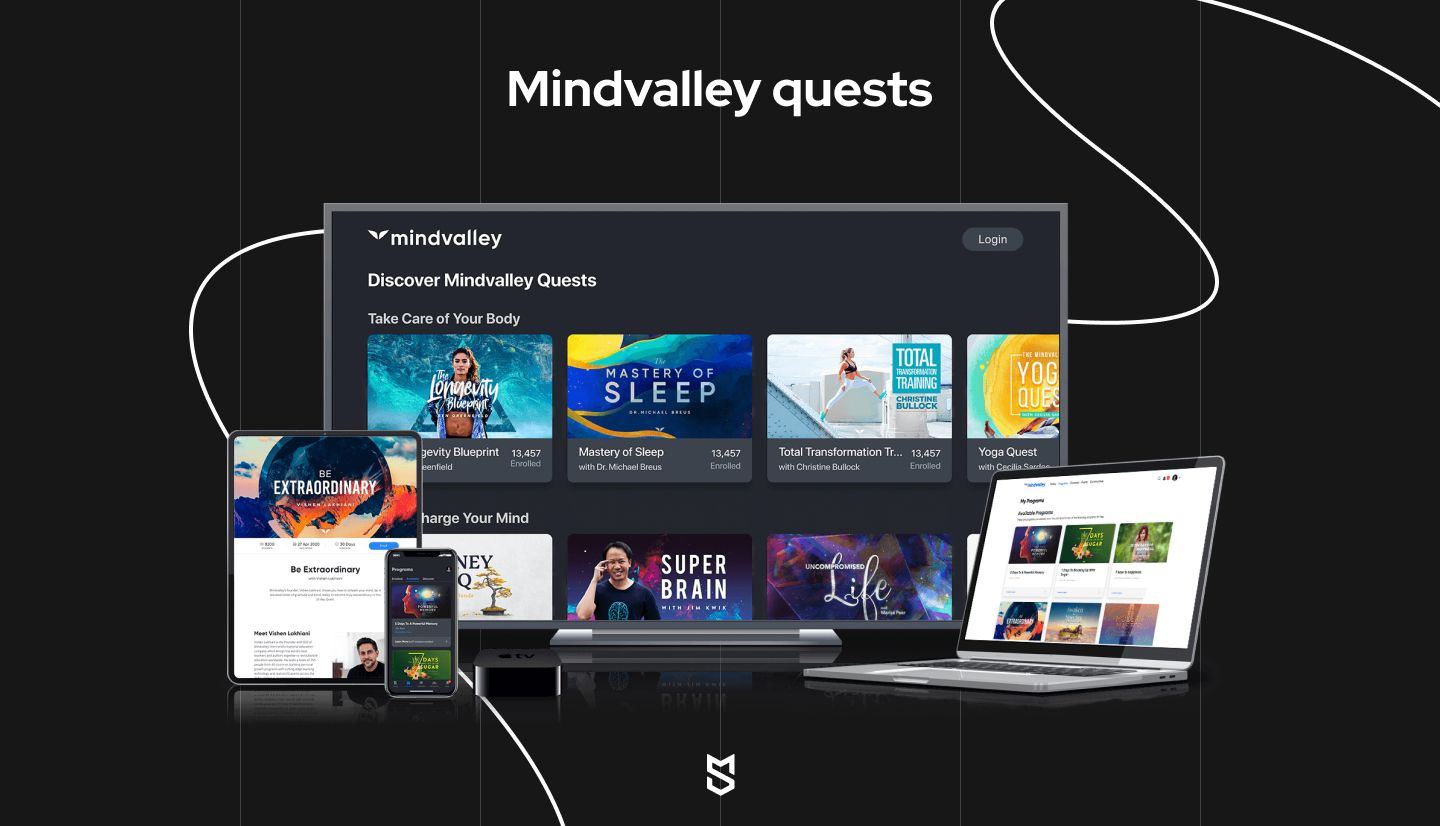 [Source: Mindvalley]
This Mindvalley feature provides users with transformational online programs that consist of short lessons unlocking every day. The programs last for 2–4 weeks and take up only 20 minutes a day (plus daily tasks to do after the lessons), which encourages users to stick to using the app.
For the most dedicated learners, there is even an option of unlocking all lessons at once. To give you an idea of how successful Mindvalley is, its quests are even available to binge-watch on Apple TV.
The idea of short daily lessons that don't take up much time is great when you want users to make a habit out of using your self-development app. You can even encourage them with additional content or other perks for not skipping a single day of their streak.
4. Advanced search and course library
When making a library of courses and coaching programs, make sure there is an advanced filter with various subcategories. It can also be helpful to substitute "no match found" search results with relevant suggestions from partial matches to ensure users continue using the app.
A selection of free lessons or courses is also a huge advantage, especially if your platform is new.
5. Online coaching courses functionality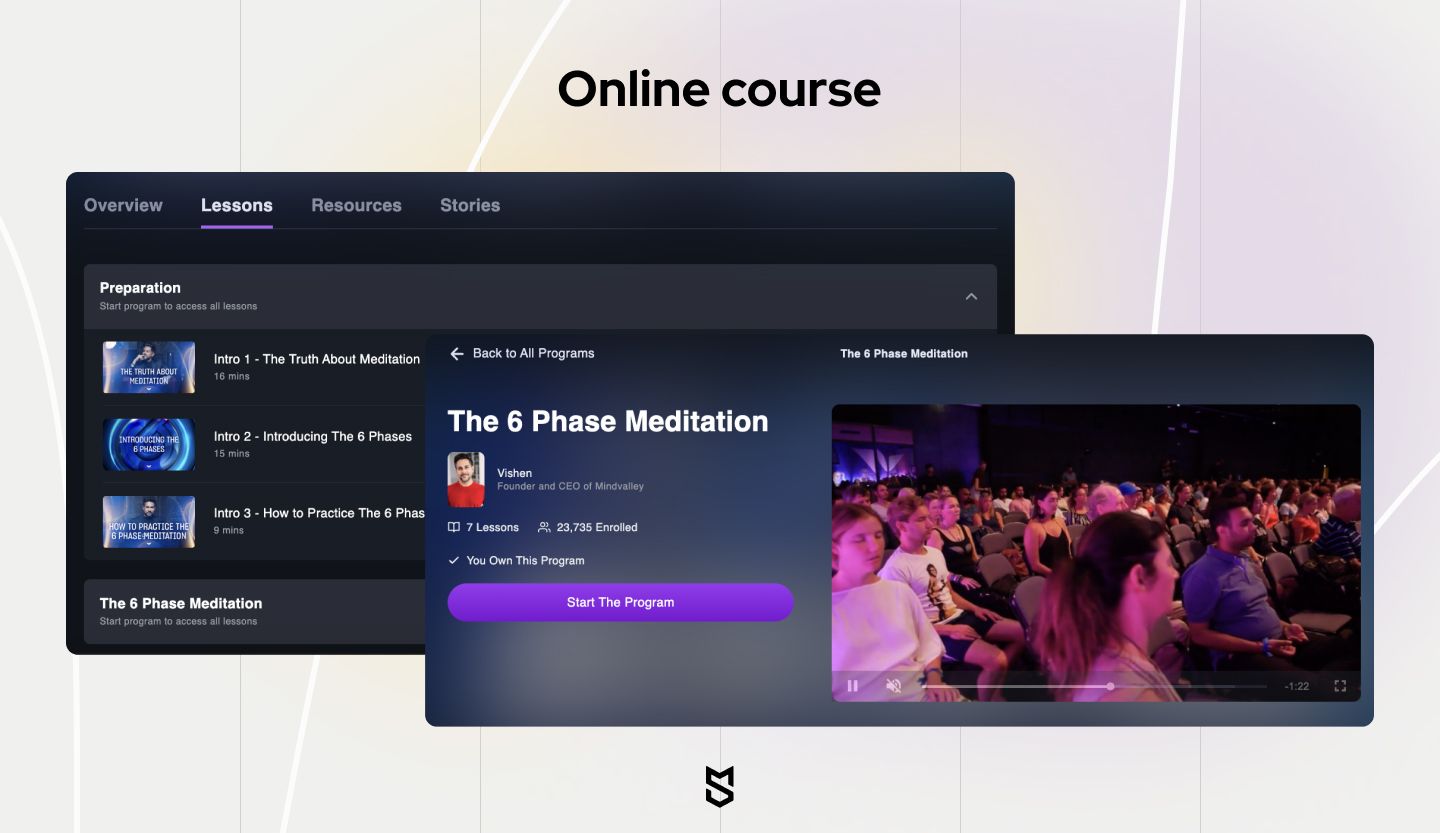 Whether they are pre-recorded or live, coaching sessions typically require these 4 basic features:
Audio and video player used for virtual classrooms
Lesson screen with the video, lesson description, links to additional materials if there are any, and space for feedback
Scheduling via a calendar to let users pick the most convenient time for a coaching session
Private notes users can take during the online courses to save various insights and cues for later
6. Community building functionality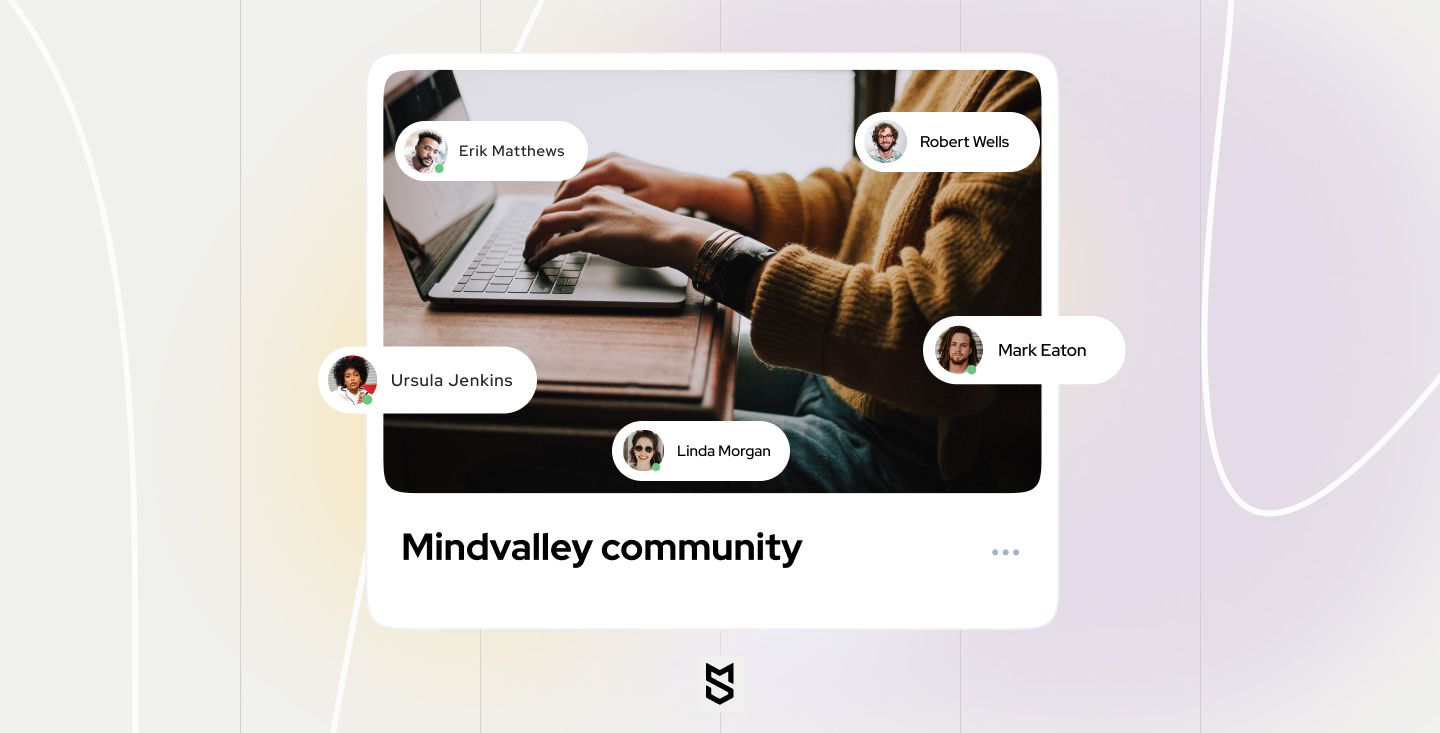 [Source: Mindvalley]
Providing users with a sense of community leads to strengthening your platform with additional value. Building group chat functionality, giving an opportunity for co-op projects during group coaching sessions, and organizing events for users are just a few ideas for how to achieve this.
Mindvalley has built a community around it through a system of networks that connects like-minded individuals passionate about personal growth. The system includes online and offline live events, program networks for users taking the same quests, and local networks that connect people from the same countries or regions.
7. Goals and progress tracking
Remember those goals users set during their introduction quiz? If you want them to use your app as a tool for achieving those — make sure there are interactive progress trackers that encourage them to keep going.
Evaluate users' progress daily, reward them for their achievements, and make the benefits they get from using your platform vivid through user interface solutions.
Additional tips regarding a coaching app's features
In addition to the functionality mentioned above, here is what we would recommend to the entrepreneurs creating a life coaching app like Mindvalley:
Make it easier for users to purchase your services and online courses by providing as many alternatives for in-app payments as possible, including e-wallets and crypto payments.
Ensure social media integration so that users can share their personal development achievements with their followers — and thus contribute to promoting your platform.
Integrate a live chatbot for customer support, as well as the Q/A section with coaches or even an interactive chat option.
Online mentoring platform development architecture & tech stack
Now that we've determined which features your coaching app might have, it's time to find tech solutions that will help implement that functionality. Together with our software developers, we prepared the tech stack needed to create a mobile app like Mindvalley.
The technology stack for a coaching app
Frontend
Vue.js, Axios, Bootstrap, Webpack, Video.js, TipTap, Sass
Backend
Ruby on Rails, Nginx, Sidekiq, FFMpeg
Android
Kotlin, MVVM, Clean Architecture, Firebase Crashlytics
iOS
SwiftUI, Firebase Crashlytics, Composable Architecture
Database
PostgreSQL, MySQL, MongoDB
Cloud storage
Amazon S3
Push notifications
Firebase, APNs
Payment gateway
PayPal, Stripe
Chat
Twilio
Audio / video calls
WebRTC
Naturally, for those entrepreneurs who are focused primarily on business process and not the technical side of their digital instruments and platform, it might be difficult to visualize how all these solutions will work together.
This is why we prepared the architecture of a coaching app, organizing all of its structural elements and technologies needed to implement them into a logical order.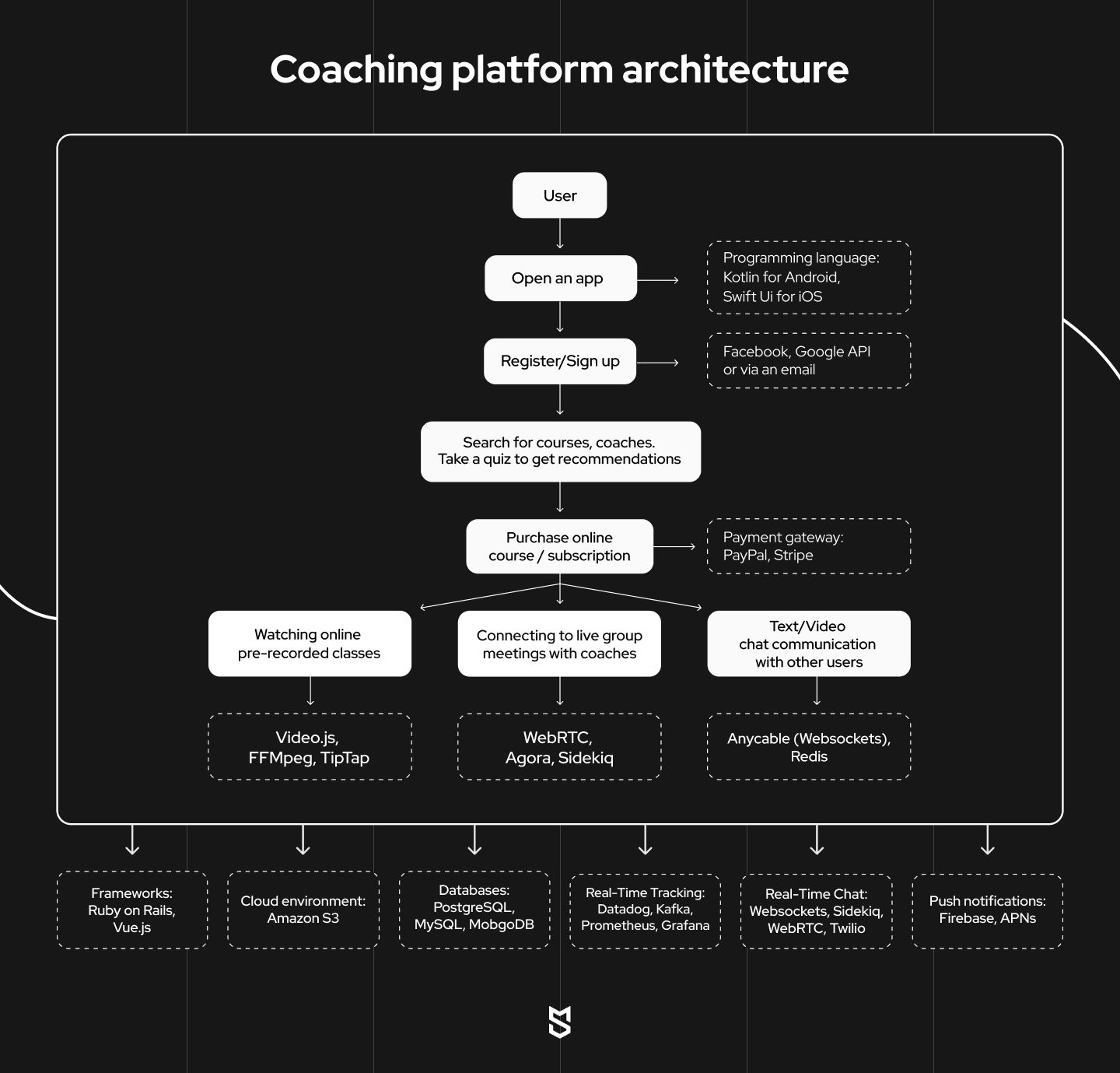 Online coaching app development costs
The cost to build an app like Mindvalley depends on a number of factors, including the complexity of the app, the location of your outsourced development team, and the desired launch date.
In this section, we based our estimates on the above-mentioned set of features and Mind Studios' experience of working with such mobile applications. If we were to assemble a team of specialists to develop a coaching app for both iOS and Android, it would look like this:
1 project manager
1 UI/UX designer
1-2 Android developers
1-2 iOS developers
1 backend developer
1 QA engineer
Now, let's get to the time and cost estimate. On average, it takes our team 8 to 10 months to develop a coaching application of medium complexity for both iOS and Android.
As for the costs, we've made an estimate for each of the app development stages in the table below. The calculations are based on a $45 hourly rate, which is common for Eastern European software development companies.
| Stage | Time (hours) | Cost (USD) |
| --- | --- | --- |
| Discovery stage | 100 – 140 | 4,500 – 6,300 |
| UI/UX design | 180 – 240 | 8,100 – 10,800 |
| Android development | 980 - 1,200 | 44,100 – 54,000 |
| iOS development | 980 – 1,200 | 44,100 – 54,000 |
| Back end + admin panel | 878 – 1,040 | 39,510 – 46,800 |
| Quality assurance & project management | 490 – 600 | 22,050 – 27,000 |
| Total | 3,608 – 4,420 | 162,360 – 198,900 |
The estimate in this table is made for a coaching app inspired by Mindvalley's experience.
However, your idea might be totally different from that concept, in which case we suggest booking a free consultation with our business development experts for a more accurate online mentoring platform development strategy and cost estimate.
Challenges & solutions of online coach app development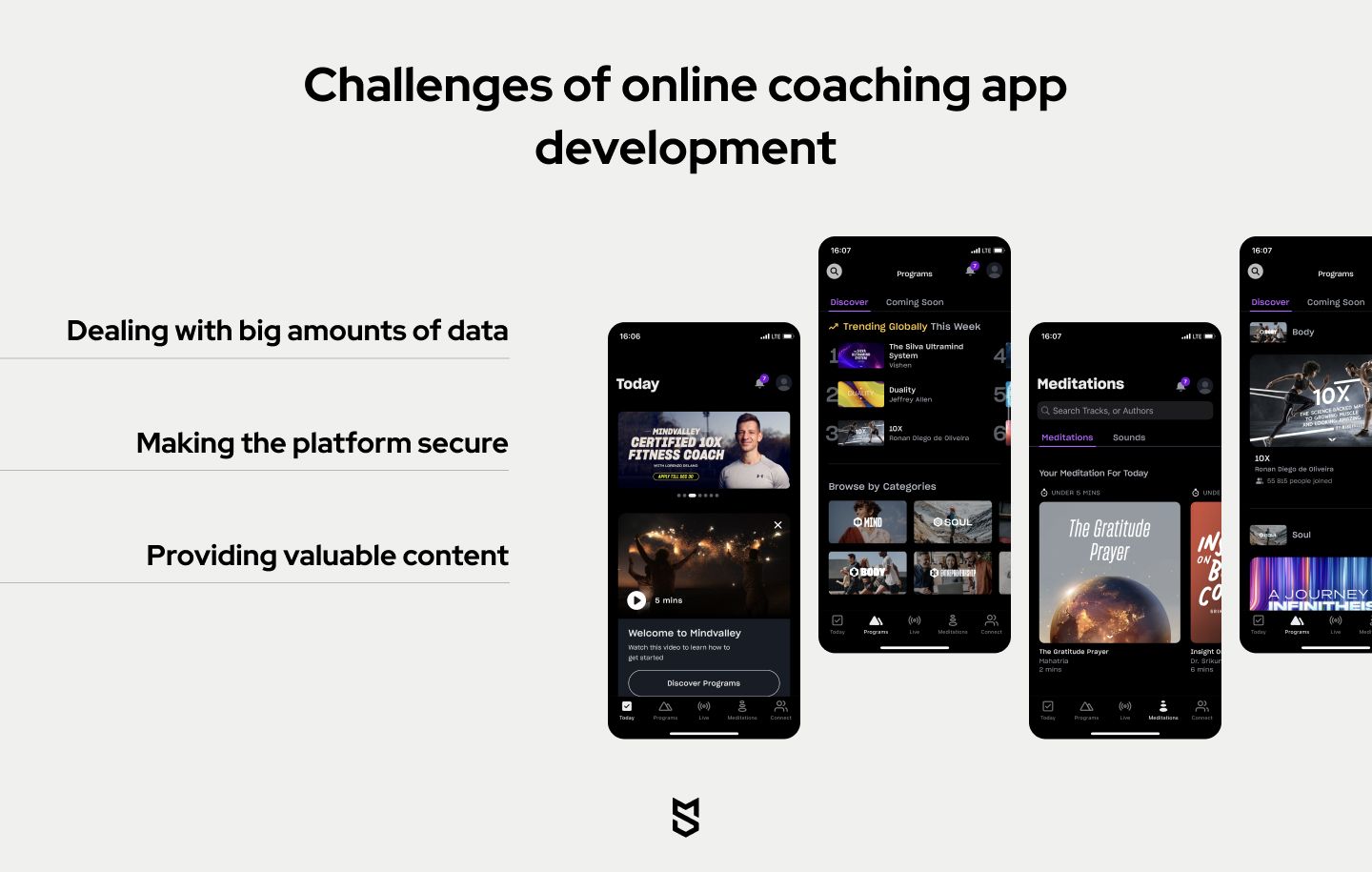 Mentoring app development comes with a number of challenges, all of which, however, can be tackled if you have worked out a solid business strategy and hired a skilled development team. Here, we cover the most common ones.
Dealing with big amounts of data
Online coaching and mentoring platforms store a lot of data, especially if they have video courses and tutorials, and community-building functionality. Big amounts of information can sometimes make it a challenge to achieve smooth and fast app performance. However, this problem is easy to deal with thanks to cloud storage solutions.
Mind Studios' team already has experience with similar platforms. For instance, when building a remote coaching app called Fitr, where fitness coaches conduct video training sessions, we used Amazon S3 cloud storage. The app now has a 50% retention rate — and that wouldn't be possible without the platform running like clockwork.
Making the platform secure
A data breach can cost a company that faces it around $4.35 million on average, according to the IBM report from 2022. As data protection is becoming more and more important to users, security should be among the top priorities when developing an online coaching app like Mindvalley — and any kind of app for that matter.
To avoid data leakage, our development team uses the latest practices to protect user data. These include using encryption keys for sensitive data, integrating secure and time-proven payment gateways and other third-party services, and more.
One more tip to increase the trustworthiness of your platform is to ask users to share only the most crucial data — or at least make sure they understand why you need the data you're asking for.
Providing valuable content
This is not a technical challenge but one of the most important ones when it comes to any kind of platform that offers content as a service. No matter how technologically advanced your coaching or mentoring app is, its success probability will only be high if you make sure the online courses there are actually useful.
Before even getting down to the development process, you need to find at least a few professional coaches whose expertise matches the focus of your app. You can encourage them to join in on the project with monetization tools for creators, and provide an easy-to-use platform that will help them grow their customer base.
If you are unsure which coaches your users might be interested in learning from — start by conducting surveys among your prospective audience. Also, make sure all the specialists you cooperate with are qualified to teach online courses and have up-to-date certifications.
Mind Studios' experience
Coaching and mentoring platforms can have very different purposes. Some target entrepreneurs and business executives, helping them grow as leaders. Some focus on helping users manage stress or practice mindfulness — and thus target more diverse groups of people, regardless of their occupation.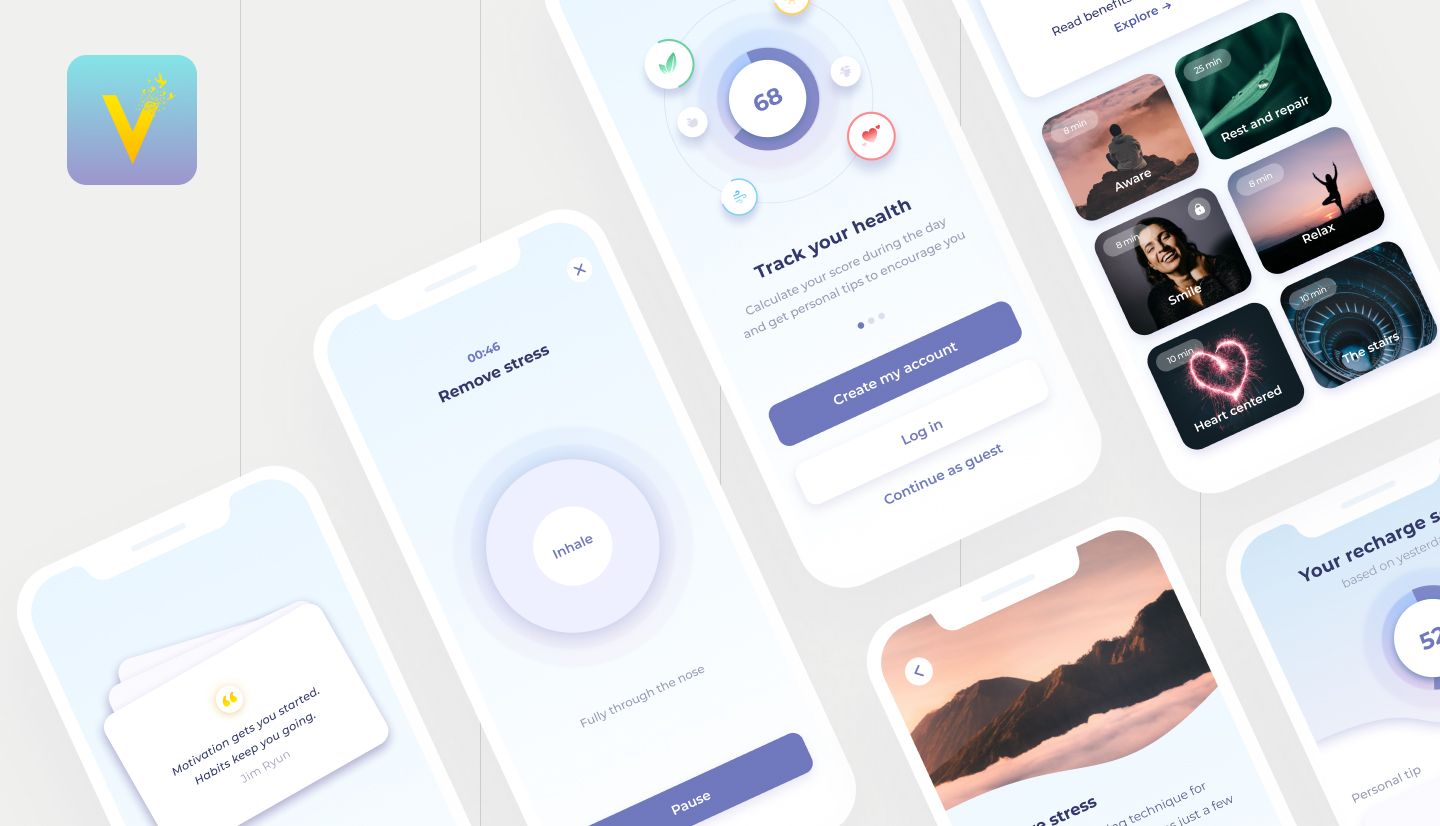 Envol application, one of Mind Studios' biggest projects, is a platform that hardly fits into just one narrow app category due to its unique approach to helping users.
Shortly put, it's a combination of mindfulness, general wellness, and a coaching platform that supports people healing from chronic illnesses and injuries — and guides them through their journey to living a healthier and happier life.
When we met with the creators of Envol for the first time, they already had an Android application for their idea. However, it wasn't letting their idea reach its full potential. So together we created an Android and an iOS application from scratch while migrating all the existing users and their data.
To make sure the application hits the bullseye in terms of satisfying the target audience, we studied the market and conducted surveys among Envol's original users, as well as our clients' social media followers. As a result, we built a product that now has over 40% retention rates.
In addition to the unique idea and its first-rate execution, there is one more secret to why Envol is the right platform to learn from. And we couldn't describe it better than Mykhailo Pluzhnik, Mind Studios' project manager, did:
"I would rather call it a successful startup because business sounds like something soulless, and that is not Envol's story. Our clients are very flexible, and businesses also tend to be the opposite of flexible. They are not about monetization, they are about people."
Obviously, business owners need to figure out the monetization strategy for their product before the development even begins. However, that shouldn't be the only major driver for the project. The key to building a successful product is defining a real problem your target audience has — and then making it your mission to find the best possible solution to it.
If you have an idea for a coaching app but the concept is still raw — the Mind Studios team can help you out. With the joint expertise of our business analysts, software developers, UI/UX design pros, and other professionals, we can figure out how to make a mentoring mobile app that wins over the market.
Final thoughts
According to data from Grand View Research, the global personal development market was valued at USD 41.81 billion in 2021 and is expected to continue growing at a CAGR of 5.5% from 2022 to 2030. Interestingly, the market's most dominating segment is personal coaching and training which held a share of over 38% in 2021, surpassing self-help books, e-platforms, and workshops.
Work-from-home policies, the trend for digitalization, the growing tendency for keeping a work-life balance, and advanced technologies like AI and AR/VR continue to drive the industry — and encourage more users to join in.
Whether you want to launch an advanced coaching & mentoring app, using those newest technologies, or start small with a basic MVP and scale the project later — Mind Studios is here for you.
Our team can help evaluate your idea, work out a development strategy that matches your business goals, and then build a product that meets your users' needs perfectly and thus becomes profitable.
Fill out a simple contact form, and our business development team will schedule a free consultation with you to work out all the details.
2