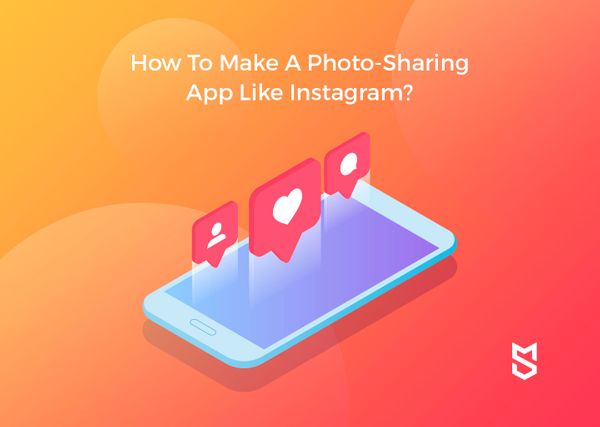 Updated March 2019
---
Content:
---
Here we explain how to build an Instagram-like app. Instagram is a popular photo- and video-sharing app which is atop of charts about a decade. So to blow up this market, the creator needs to think about why would people "switch camps" and start to use his new application. The answer to this question is only part of success. There are some points that the developer needs to realize:
Instagram idea and philosophy
The essential functionality of app like Instagram
Monetize
Development costs and stages
Unique features
Understanding all these points increases chances of success, so if you are the developer, try to use all information from this article for your benefit.
The visuality is everywhere, as with every new device we as users get more and more opportunities for sharing our unique pieces of photo and video content. Hence, what works for devices works in the same way in the world of mobile application development, particularly in the area of photo sharing application development. There are dozens of various photo and video editors, offering a wide range of services, including the social network option. But there is one that truly stands out of the crowd, Instagram as it is. So, what's the Instagram's secret ingredient and how to make a photo-sharing app like Instagram?
Read how we followed Instagram's example in SternFit - a social network for athletes here
Insta - Intro.
The winner for "The Best Mobile App" at Tech Crunch in 2010, Instagram was a success from the very beginning. Firstly called Burbn, a small HTML 5 check-in project of 2 youngsters in 2010, only a year after it became "App of the Year 2011", according to Apple. This and plenty of other rewards Instagram has received resulted in a huge increase in app's usage - Instagram claims to reach an amount of 600 million users daily, which is quite a result for business already. So many people worldwide find themselves asking How to make an app like Instagram? Well, as soon as we get to know how - we tend to wonder about the price, so have you ever wondered how much does it cost to develop an app like Instagram? Looking at the insights of Instagram will help us to estimate the costs needed to develop a private photo sharing app (Instagram clone).
The Instagram sharing app system on iOS consists of several functions which include:
Authorisation via email or Facebook account
User profile settings and information + notifications
Image/video sharing and editing (using various filters/ layouts/ settings)
News feed
Direct - in-built messaging chat (added in 2013 in order to contest with Snapchat-like messengers)
Don't miss our fresh material: how to make an app like WhatsApp
The same features are in the Android application, however the costs of development shall vary as the Android market covers the wider range of devices (85% of the whole smartphone market), and some adaptations need to be made respectively.
6 Cornerstones
There are three 6 elements that everyone needs to know in order to make an app like Instagram (or Instagram clone), and they are the Post, the User and the Message, The User-generated content, The Streaming and IGTV.
Their essentials and functions may differ, but in this article, we take the basic app for sharing photos functional with respect to nowadays trends.
The Post is any type of content you are going to have posted in your app - an image, a text image, a URL leading to an outbound resource or a video URL+thumbnail for it. There normally are 3 types of posts to be made on Insta - like platforms: ad posts, user posts and system posts. In the Post area you can run certain commands, including post (create a new one), repost, edit (your posts only), delete, share and add a comment, so, all-in-all, you can configure the post's lifecycle with these commands.

The User is the type of the account using registred in your app - it might be and advertising account, regular registered User, System User (admin, bot and so on). The User's profile normally contains several 4 fields of information:
Profile info (personal info, avatar, nickname, # hashtag)
Settings (change/ remove password, email, notifications
Activity (posts, likes, comments)
Followers - the people you follow and the people who follow your updates as well
Geolocation function - might be static (created once after the sign-up procedure) or dynamic, where the system tracks user's travels
When it comes to functions, users can be blocked, added/followed, favorited/liked, sent message to and added to the comment by using a specific hashtag.
The Message is any type of a user-to-user interaction that happens in your application - a message or a comment respectively. It might consist of text (with links, hashtags #, emoji (as this is default custom feature), image or video ( the previously-mentioned URL + thumbnail for it; the second way is by having the whole file attached); moreover, you can have audio files, GEO-location, map tile sent via the Message option. The number of functions Message carries is pretty similar to the Post's list, as you get to set its life-cycle configuration.
It has been 4 years already since Instagram has developed Direct - a real time socket build chat where you are able to send texts, user profiles, links, images and videos (same via URL+thumbnail attached).
The important, 4th out of 3 cornerstones Insta-platform for image sharing stands on is the user-generated content, videos in mp4 or photos (JPEG, PNG, GIF) equally. Content functions do not only have add/delete and geo options, but they also have "edit" - filters, rotation, brightness/contrast etc. Those could be made as a custom-made photo-editor, but with video editors it is essential to use FFMPEG for Android, and AV Foundation for iOS platforms.
As our expertise suggests, the best language to develop a photo sharing app on is either Java or Kotlin for Android, and Swift for iOS.
However, bear in mind that editor at it's core can be written on C/C++ only as this is a different stack of tech. The Message part for an interactive and real-time chats is normally with Socket.io as the prior option.
The Streaming is one of the newest Instagram forms of connecting people by live streams. You can start your stream and every user from all over the world can see it. This technology became popular in Periscope times, but Facebook have used it better on Instagram, and now Periscope loses ground.

The 6th and last cornerstone. IGTV is the latest Instagram update that makes it possible to upload large vertical videos which can be up to an hour long. This function as a novelty is only started to be in use by instagramers, but it is gaining popularity day by day.
Monetize Your Gram.
Instagram has solved the monetization issue by providing the advertising opportunities for users and posts within the network, however you should not expect the app to be monetized as soon as it is released. The best way to start would be by gaining the amount of audience sufficient for the future pre-paid options.
Instagram didn't stop only with advertising opportunities. Earlier in the year of 2016 they have introduced the Business account feature, based on the demand registred small and medium business owners had. You can read more about Instagram accounts for business on their official page.
How Much Does It Cost to Develop an App Like Instagram?
There are 3 development stages you need to keep in mind to prevent the burning of funds:
Business analysis and design
Development and Dev Support
Marketing
1. Business analysis & design
Business analysis & design stage identifies the further vector of development. This stage has some subclauses:
Idea Evaluation. Here the developer needs to find an answer to for what he starts to develop the app? Would it bring the novelties to the market? Who would use it? It is needed for understanding the market demand and finding the targeted audience.
Competitors and Market Research. This stage includes the mastering the market to gather information about rivals and market leaders, their strengths and weaknesses.
Prototypes. There is the stage where Designer comes into play and creates Low Fidelity Prototype to understand how the app works and select the number of features to use. After that designer builds High Fidelity Prototype for testing and getting feedback.
We assumed all these stages demand about ±2 months of work and cost about $5k- 8k
2. How to Make an Instagram-like App: Main Features
Development is an apogee stage. Building an app requires the most effort and time. The question is how much?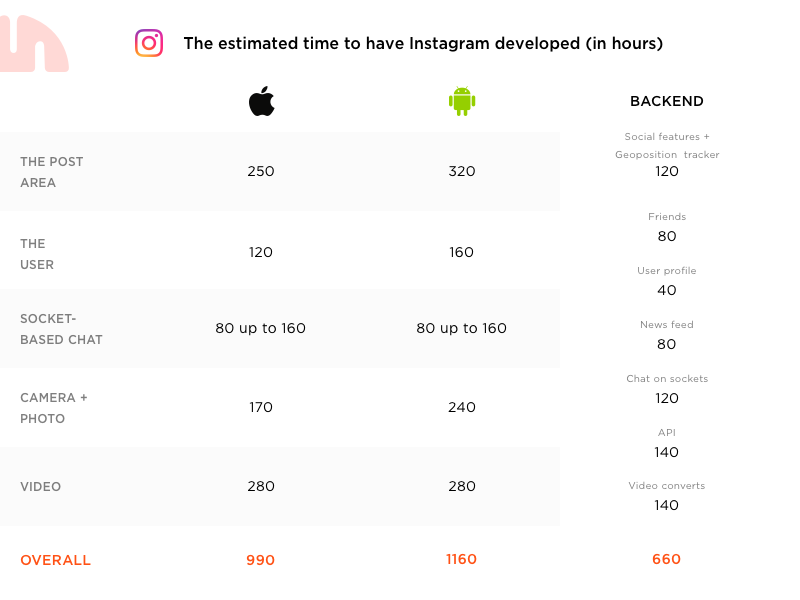 The answers to this question may vary depending on the platform you are looking to build it on. Once you decide to make an Android app like Instagram, there are several areas that need to be covered for the minimum set of features, particularly (all the estimates are provided in hours):
The Post area - 320 hours
The User - 160
Socket-based chat - from 80 and up to 160 (depending on the chat features)
Custom camera + photo editing - 240
Video editing service is developed upon the request, but for the very least 280 hours are required
Overall: up from 1160 hours
On the contrast, the cost to build an iPhone app like instagram might be slightly less and different, e.g.:
The Post area - 250 hours
The User - 120
Socket-based chat - from 80 and up to 160 (depending on the chat features)
Custom camera + photo editing - 170
Same with video editing service, as it is developed upon the request, but the minimum estimate is 280 hours
Overall: up from 900 hours minimum
No matter which of these platforms ( or maybe even both) you find more attractive, the back-end is an integral part of every online photo-sharing app, which includes:
Social features (likes, tags, comments) + Geoposition tracker - 120 hours
Friends (follow/unfollow, find friends and other features related) - 80
User profile - 40
News feed - 80
Chat on sockets - 120
API - 140
Video Converts - 80 hours
Overall: 660+ hours
The hourly rate will be always different, depending on the service provider, platform and type of contract you choose. Therefore, the average price for iOS would start at $41 000, and respectively Android chat app would cost you $45 000 minimum.
Read about the types of contract in IT and choose the most convenient for you here.
3. Marketing
Marketing is an after-launching stage. It is necessary to promote your product to the audience increasing using inbound and outbound strategies. A neglecting of this stage degrade the rate of development, cause it is unimportant how cool your app if no one knows about it. You need to keep in mind that success of this stage directly depends on how much money are you ready to invest in it.
Do Not Dog Every Step Instagram Makes.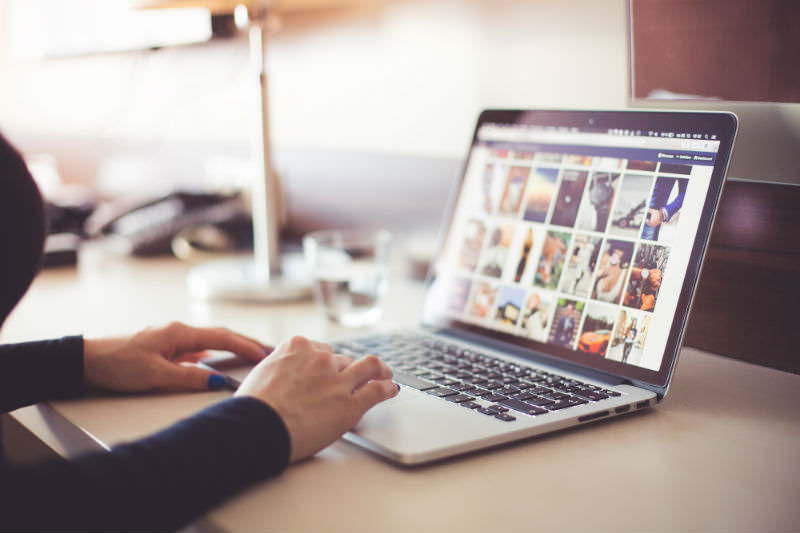 Image taken by ViktorHanacek.cz
Instagram itself and the Insta-network (including Boomerang, Squaready, Instamap, Hyperlapse and Carousel) might have plenty of things and features covered, but there always is some white space for startups on the market, the one that could be easily filled with the functions your application will provide, for example, for family and memorable events to be pictured, or for people who share same hobbies and professions - you just need to dive deeper into the waters of market analysis, and keep going in order to create an app like instagram. Request your free consultation here.
Written by Alex Sheyanov, Oleg Tsarenko and Elina Bessarabova.