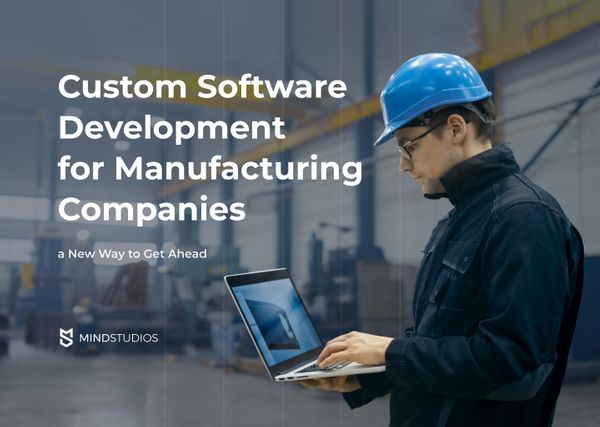 In this article, we discuss manufacturing software development, its challenges, and the benefits that custom manufacturing software can bring to industrial businesses. Read on if that's what you're looking for.
---
Contents:
---
What types of manufacturing software are there?
IT solutions for manufacturing have been around for some time, but the further the technology advances, the bigger its participation in all aspects of industry, including in product creation. By the end of 2016, over 80% of manufacturing companies were either using or planning to use Enterprise Resource Planning (ERP) software.
In a nutshell, an ERP system helps businesses collect data from all departments, store this data in one place, and manage it to meet the needs of the company as a whole — all in real time. An ERP allows anyone with a certain level of access to obtain necessary data without having to go through multiple people in different departments, thus simplifying the completion of tasks for which data from more than one department is required.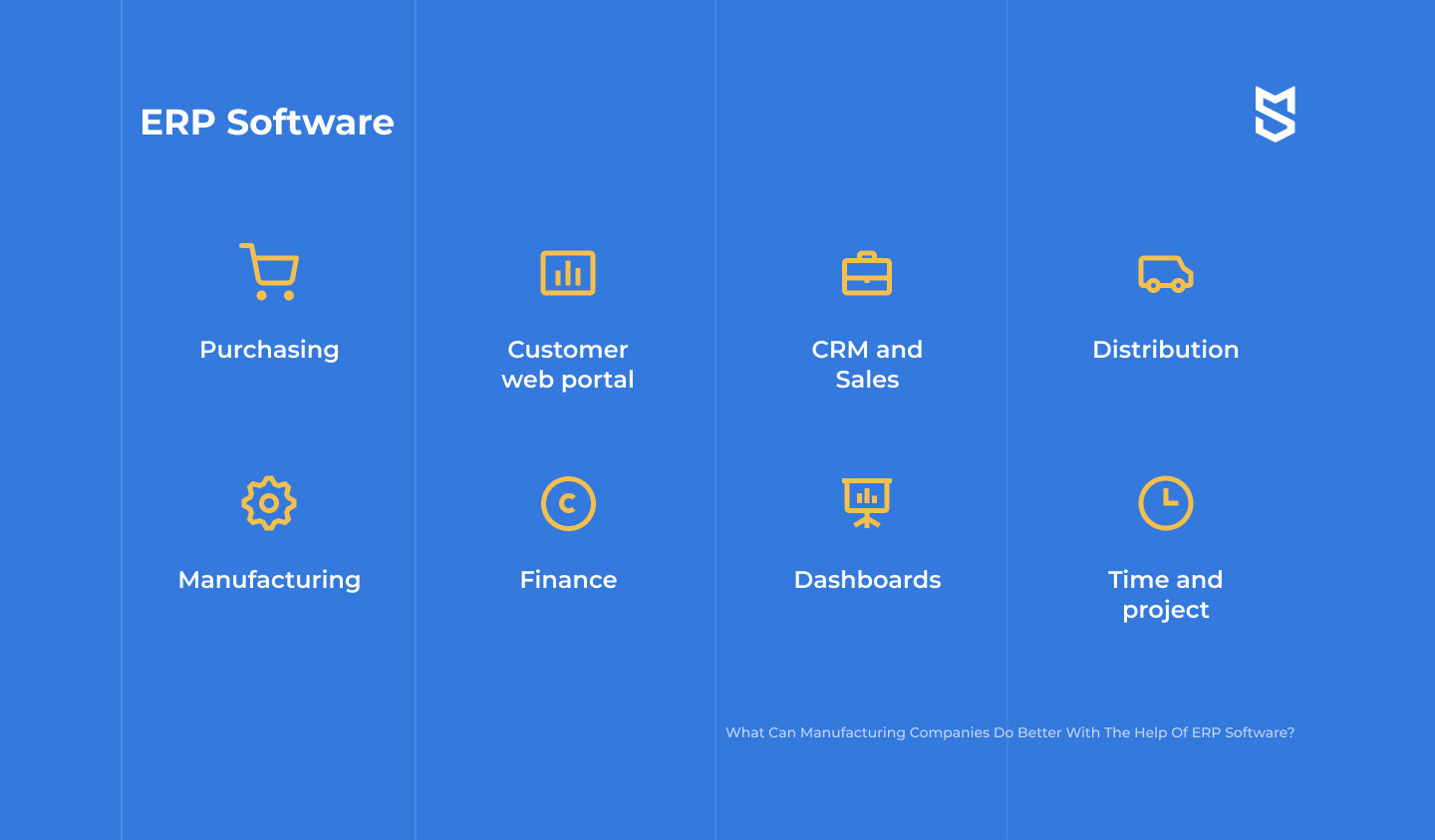 What can manufacturing companies do better with the help of ERP software?
Workforce monitoring
Accounting
Tracking operations by floor
Lifecycle management
Order management
Tracking of raw materials and consumables
Tracking of production processes
Tracking of finished products
Asset management and utilization tracking
Quality control
Tracking of warehouse inventory
Cargo/freight GPS tracking
It's been some time since this research, and these days, ERP software alone can't offer a solid competitive advantage. Today, one of the trends in manufacturing software development is integrating ERP systems with the Internet of Things (IoT) devices.
The Internet of Things introduces systems to monitor and control technology and machinery remotely. In our everyday lives, we call these systems smart devices, and we have them all around us. In manufacturing, IoT devices can bring down costs and enhance productivity.
How does IoT work in manufacturing?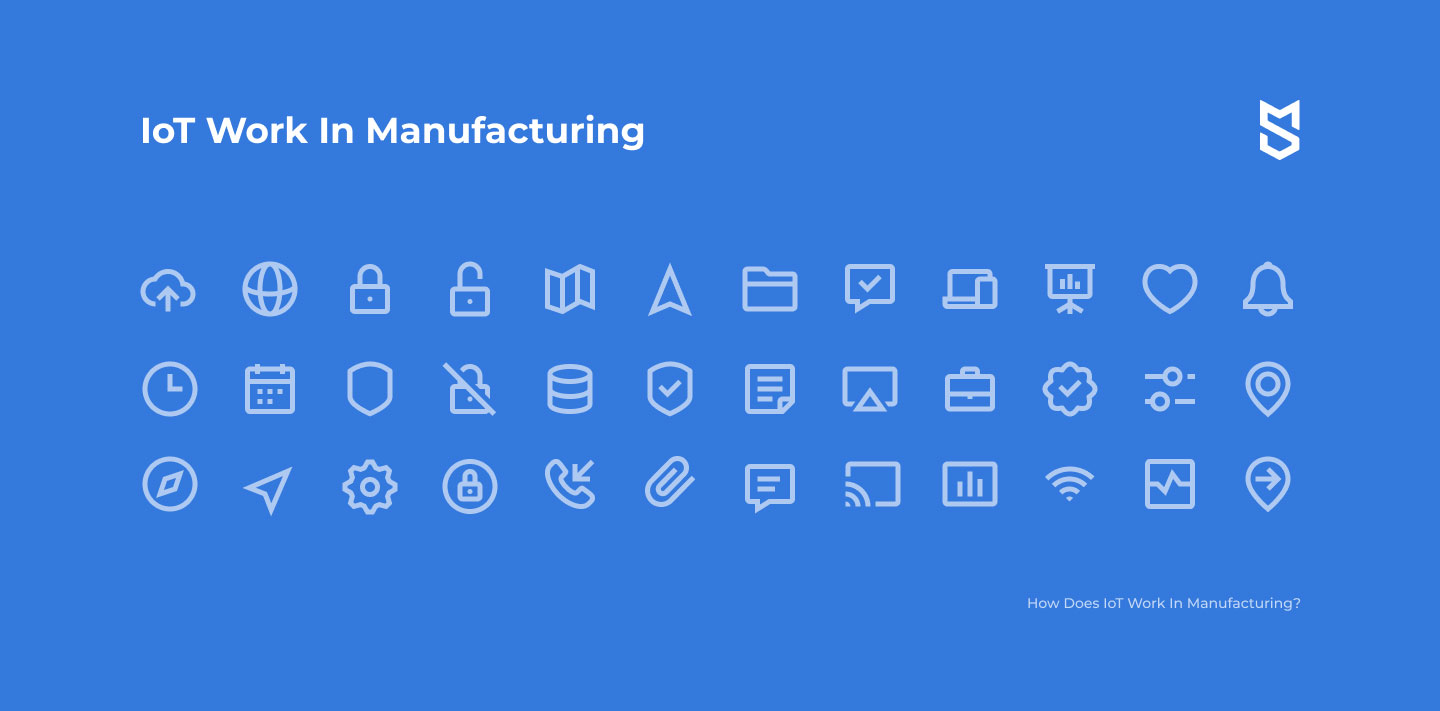 The main goal of using custom software for manufacturing companies is to improve visibility into business and manufacturing processes. With a single hub for storing data, time and effort are spared on data retrieval. How so?
Industrial IoT systems usually employ sensors that are attached to assets (like machinery or means of transport) and connected to the internet to automatically transmit data to apps for monitoring. This data is stored in a cloud, making it always available. Sensors make all processes visible to anyone with access to the sensor data, meaning more people, including top management, can directly monitor the processes and the conditions of assets. Additionally, cloud-based systems tend to be more secure, though this must be monitored nonetheless.
The benefits of such systems for businesses are pretty remarkable:
Employing sensors helps lower or even eliminate human errors, since a well-made sensor is capable of assessing most situations with more precision than humans and won't forget to log results.

With data being transmitted continuously, business owners or anyone in charge can monitor relevant operations in real time. This enhances visibility and grants an opportunity to swiftly react to any changes or errors.

Automated tasks allow employees to direct their time and attention to more important duties that can't be completed by a machine, improving workers' performance.

Consequently, freeing workers' time allows business owners to save money on labor.

Without relying on human employees, an automated or semi-automated production line manufactures items faster, shortening time-to-market and increasing output.

For work that poses some kind of danger to employees, wearable sensors connected to software via cloud services can help avoid injuries by monitoring vitals.
What kind of software can manufacturing companies use?
With the variety of manufacturing businesses, covering all possible manufacturing software features in an article is an impossible task. Besides, unique business processes will need apps developed with a unique approach. Here, we've rounded up the most obvious features required by most manufacturing businesses.
Tracking machinery and assets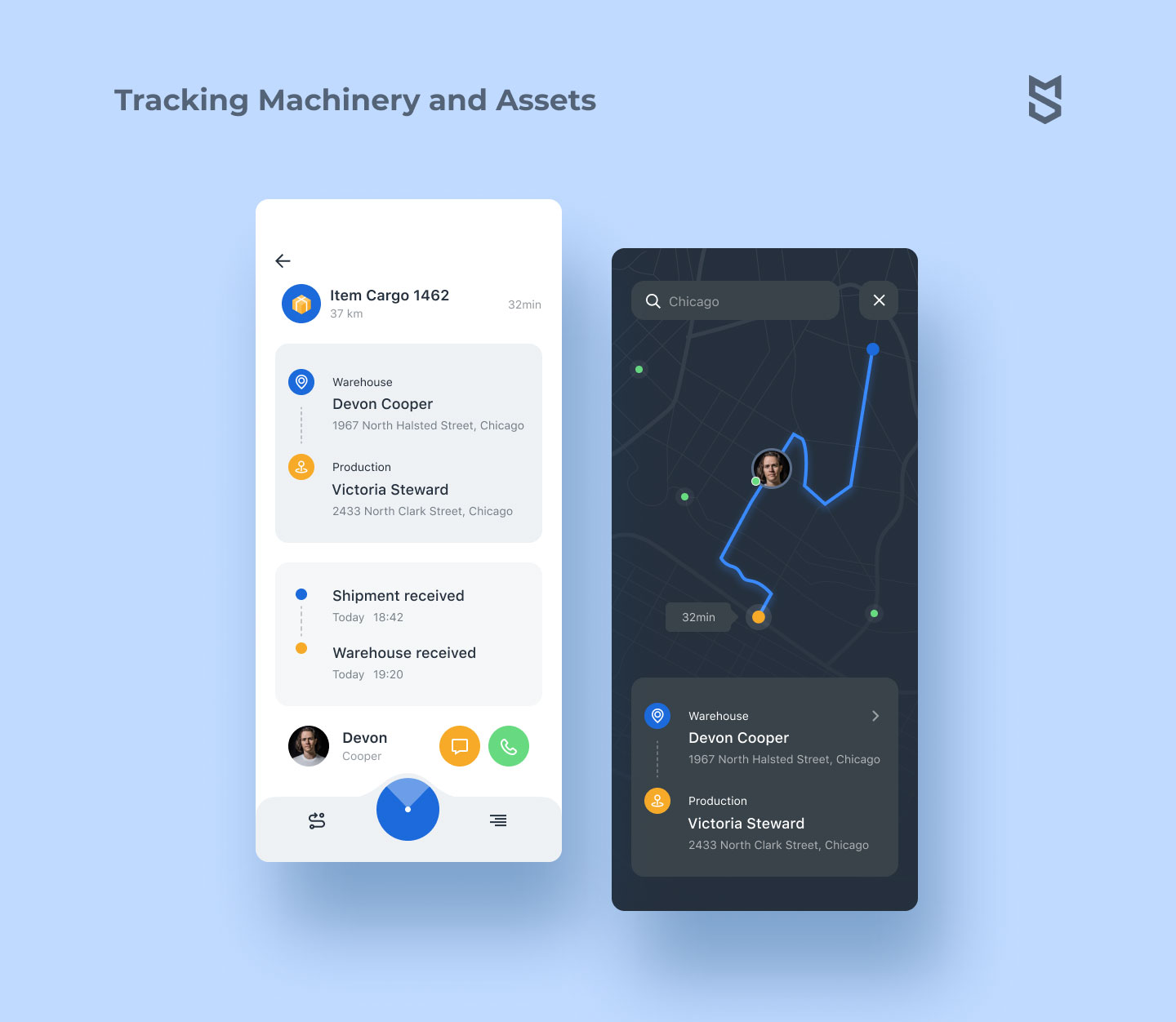 If your manufacturing business uses movable machinery — for example, if you're involved in construction or delivery — a setup of sensors and a connected mobile app can help monitor the exact location of each piece of equipment, whether it's left a site or is still on the territory.
The technology for building a tracking app for a manufacturing business is similar to the technology used when building an app like Uber for trucks. In this kind of app, a device's location is determined using GPS and transferred to the vehicle owner's and/or driver's app to keep them informed as to where the asset is at any given moment.
Monitoring asset conditions
It's also possible to set up a system that connects to a machine's on-board computer and transmits data to an employee's smartphone. This way an employee can know the machine's fuel level, the time for which the engine has run or been idle, and the distance the machine has traveled. This information can be helpful for planning operations and preventing damage due to neglected maintenance.
For fixed assets such as factories, sensors can monitor equipment calibration and usage. This will not only help you keep up with maintenance but might come in handy for ensuring the quality of the end product: usually, faulty equipment calibration will result in a faulty product.
Predictive maintenance
By combining data from sensors with data about previous malfunctions and maintenance from ERP software and applying artificial intelligence, a business owner, manager, or maintenance specialist can predict possible future malfunctions. This data can help business owners conduct preventive maintenance, thus saving money and avoiding downtime that would be spent on repairs.
Ensuring delivery conditions
When delivering fragile or perishable items, it's important to maintain specific conditions in the truck. For example, meat and fish should be delivered in refrigerators at a certain temperature to preserve quality. By setting up modern thermometers in trucks and using connected software, a driver can be alerted if the temperature is beyond the set threshold.
Monitoring inventory
When you go through the checkout at a store, the cashier scans each product with a barcode scanner to get its name and price. This same system can be used to track inventory — an employee can go over everything you have in a warehouse, scanning bar codes, QR codes, or some type of tracking chip. Data can then be sent either to a local server or a cloud and can be accessed from a connected app. This greatly facilitates the whole tracking process, lessening the workload on employees (who no longer need to type information manually), reducing the number of possible mistakes (the human factor), and speeding up the overall process.
Furthermore, modern tracking chips can transmit their location on their own, without the need for an employee with a scanner.
Workforce monitoring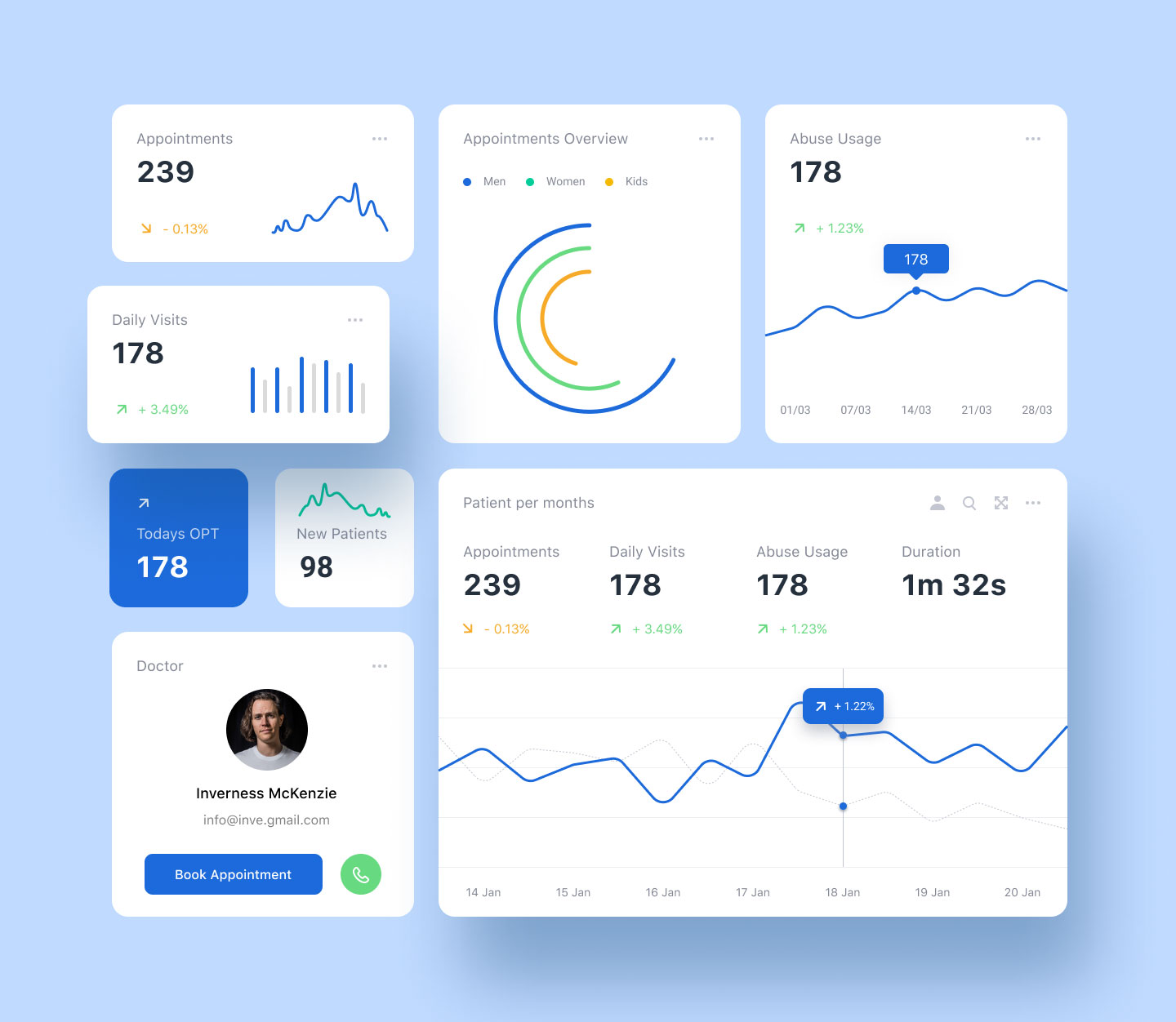 The simplest example of this is the use of key cards by employees to enter premises. Key cards are programmed individually to let the system know which employee each card belongs to, what permissions the employee has, and when the employee has entered and exited the premises.
However, there's another way to use software solutions for workforce tracking, and that is to improve workplace safety.
We have a number of trackers in our smartphones: pedometers, GPS receivers, gyroscopes, altimeters. Moreover, many of us use fitness trackers — wearable devices that measure our pulse at rest, during daily activities, and during workouts and transfer data to our smartphones for analysis. Similar devices can be used in manufacturing plants to monitor employees' health in order to avoid injuries due to falling from heights and other work-related health hazards like overheating or freezing, poison inhalation, and overexertion.
Read more on how to make a fitness tracking app.
This kind of manufacturing software can save your business a lot of money on employees' hospital costs.
Where to get software for use in the manufacturing industry
| | Price | Time to implement | Safety | Uniqueness | Flexibility/Scalability |
| --- | --- | --- | --- | --- | --- |
| SaaS | + | + | - | - | - |
| Custom software | - | - | + | + | + |
The large demand for software to facilitate manufacturing processes has created an opportunity for two types of companies:
Custom software development companies
SaaS companies that license software to manufacturers
There are pros and cons to both custom development and Software as a Service (SaaS).
Read more about how to create a SaaS platform.
The most obvious advantage of buying your manufacturing software solutions from a SaaS company is the price. Custom software development in the manufacturing industry is rarely cheap, and it's often unaffordable for small companies or startups, including those in manufacturing. The other advantage of SaaS is that the software is available right away. Your company only needs to set everything up and teach employees how to use the software.
However, SaaS is far from a perfect solution. One of the big risks of a SaaS system for many companies is data safety. According to the 2019 Data Breach Investigation Report by Verizon, manufacturing companies have been the target of quite a number of attacks with the goal of either obtaining financial data or espionage. By using a SaaS system, you lose control over some data that can be vital to your business, and although data safety has become one of the main points of focus for SaaS companies, a SaaS service is still an additional point of entry to get to your business's data.
Another disadvantage — the biggest, some might say — of SaaS compared to custom software is integration with existing systems. Ready-made solutions rarely can be customized to as fine a point as custom-made software to fit your particular business and niche. If your manufacturing company has unique processes, it will be next to impossible to find perfectly fitting ready-made software, and tweaking non-custom software to your business's needs might prove a big challenge, if it's possible at all. For this reason, a SaaS solution has every chance of becoming more expensive for your business than creating a custom solution from scratch.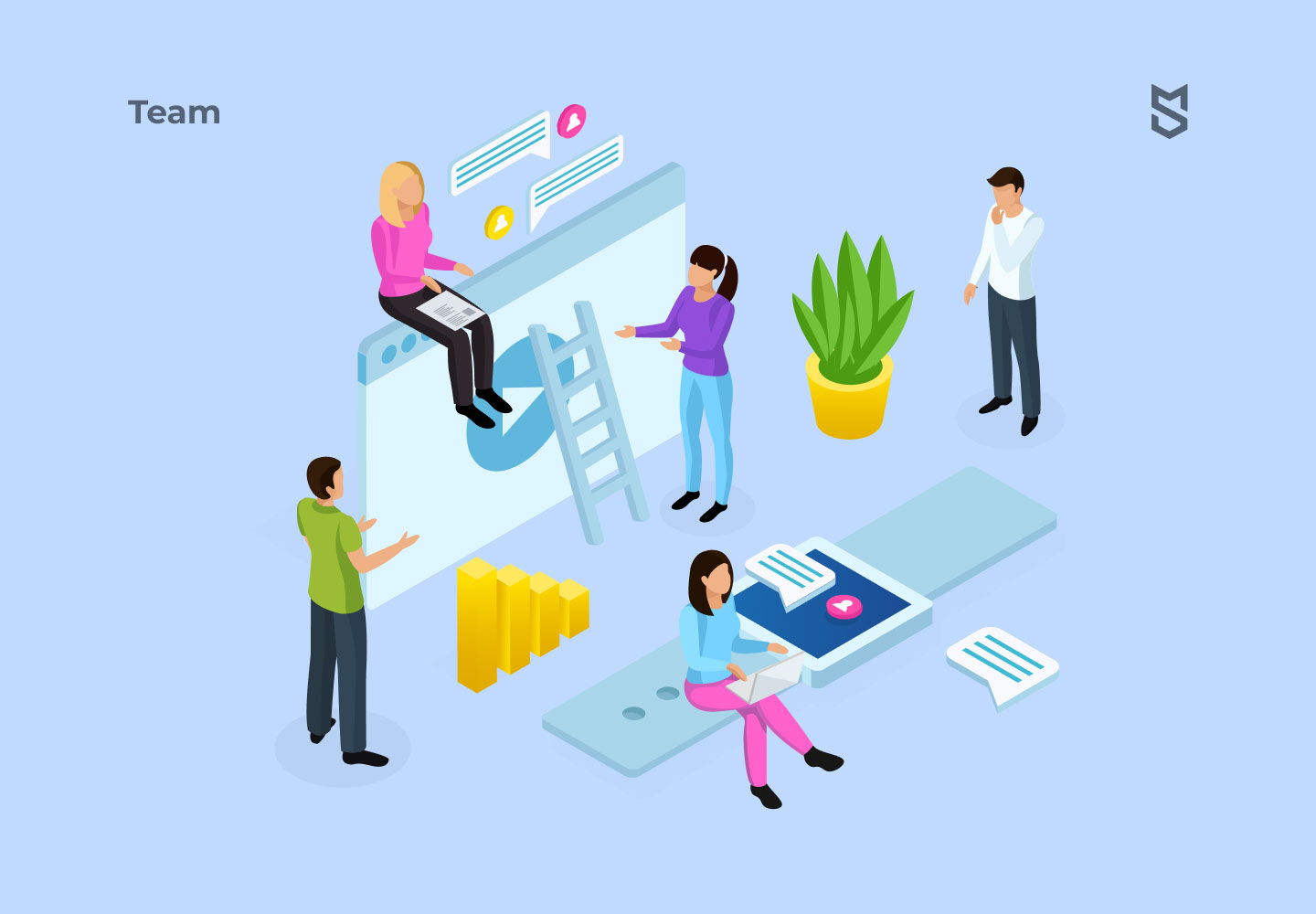 On the other side of the scales is custom software for the manufacturing industry. Developing custom software can be quite expensive, and the development itself will take some time — depending on the type of software, anywhere from a couple of months to a year to have a working mobile app and website. However, if you find a good application development firm, this kind of software will not only be tailored to the particularities of your business but will be scalable to allow for your business's growth and expansion.
Highly focused development makes for tailored products that fit your business model and processes to a T. A fitting product can improve business management and, in turn, enhance business processes.
Finally, custom development usually results in better data safety.
If your business has unique processes or is at high risk of being a target of attacks, it's worth investing in custom software. If you're budget-strapped and aren't very likely to be targeted by criminals, you might try to find a SaaS solution that fits your needs.
Software development for manufacturing businesses: The bottom line
Manufacturing businesses can profit a lot from implementing software solutions into their operations. Granted, a major part of that profit will be the result of cutting costs by means of preventing losses and minimizing spending. Software can help you better organize your workforce, free employees' time to tackle more important tasks, and prevent work-related illnesses and injuries.
But well-built customized software solutions can also bring profit more directly, by assisting in product quality assurance, speeding up production, and enhancing manufacturing productivity on all fronts.
All this combined provides your business with a strong competitive advantage.
At Mind Studios, we offer both development and consulting services, including in the custom manufacturing software niche. If you have any questions on this topic, are looking for a software development partner, or would like to get an estimate of the cost to design and build software for your manufacturing business, we'll be happy to offer our assistance. Contact us.
1