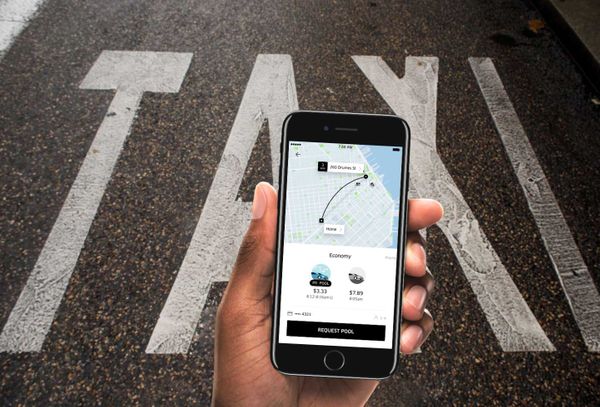 Since the beginning of days, our society has always strived for something. The Demand has always been there, growing together with all the mankind. However, times are changing, and so is the Demand. Due to it's immense growth, plenty of companies woke up with a realization that on-demand business is becoming too big an opportunity to miss a scoop - which is why they came out with a new, on-demand app business model. Why did they integrate?
An example of on-demand economy business would not take long to be found. Make a guess: what type of business is Uber (and uber-like apps)? Yeah, Uber Business model canvas shows it's a pure quintessence of on-demand business model. However, no matter how inevitably famous Uber Model is in area of car transportation, there are other areas on-demand ridesharing apps and services have transformed a lot.
"I Won't Be Impressed with Technology Until I Can Download Food."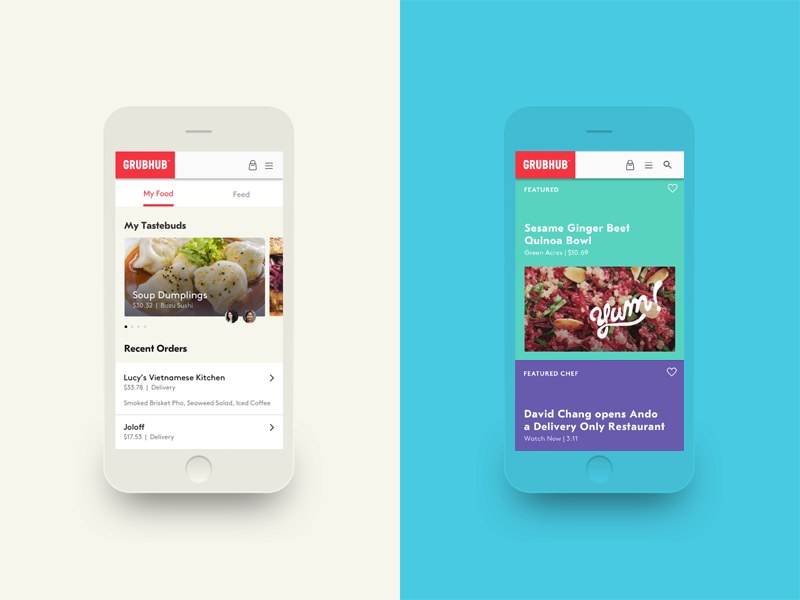 Within the on-demand economy services users do not download the food directly - but they can easily order it to appear right at their doorstep real quick. A lion's market share of this market now belongs to the GrubHub monopoly. Started in back in 2004 as a restaurant meals delivery, it has quickly doubled (and then tripled in size), acquiring the same-field players like Seamless, MenuPages and AllMenus. GrubHub won its place under the sun due to a carefully selected target audience and strategic business model.
GrubHub's Target Audience: people who enjoy freshly-cooked meals, have some extra money but don't have extra time to get those meals.
Business Model: less or without ownership business model. GrubHub do not own any restaurant themselves, as they collaborate with the already existing ones.
Monetization: delivery fee for each order (included into the comission 5-15% GrubHub charges for every order) + an opportunity for restaurants to advertise on the platform (featured listing option).
GrubHub is not the only US-based on-demand food delivery app - Postmates and Uber Eats launched a few years later, is one of the main competitors on the battlefield.
Read more about Postmates (and UberEats) and its business model in our article How to make an app like Postmates.
2. Love Your Home Again.
As the on-demand chores services allow you to do so. The home services now cover a wide range of household chores people would waste numerous hours on. But that was yesterday, and yesterday is over; nowadays we get to enjoy the following conveniences:
Plowz and Mowz - these guys will take care of your backyard in the summer (moving your lawns), in the autumn (removing the fallen muddy leaves) and even in winter, getting rid of the snow. Their business model is pretty much without ownership one - as they just collaborate to plowers and landscapers, providing them with the stable within 24-hours each time source of income and expanding their customer base. The great thing about plowz and mowz is also that they are a year-round business, with workers having their hands full 12 months in a row.
Get Maid - New-York based startup that finds you a professional to clean your apartment rapidly and carefully. One of the main advantages Get Maid stands for is also security that they provide, with all of their stuff being background-checked and vetted for quality. The service charges $45 per hour, and has its limit - so once the cleaning was finished in 1 and a half hour, you will not be charged for the 2 hours at once, just for the time the worker has totally spent at your place.
Laundrapp - a British startup offering an on-demand laundry service.
You are most welcome to read more about Laundrapp costs and business model here.
3. Hospital and SPA at Your Doorstep.
Currently you can order one of them, or even both of them to come and visit your house. Starting from a massage and ending up with a blow-dry, health and beauty spheres are now accommodating the on-demand economy model as well. Among the most famous in the domain are:
Soothe - a service that offers on-demand massages for big companies' employees. Not only for employees - if you feel like having one, all you need to do is to open the app, put in for a massage, and meet a qualified therapist at your door within an hour. A massage costs up from 99$, 70 out of which go to the therapist directly. Soothe business model is beneficial for therapists - as they earn thrice as much as they would working in a spa; besides, the commission they charge for their on-demand services leaves them well-monetized too.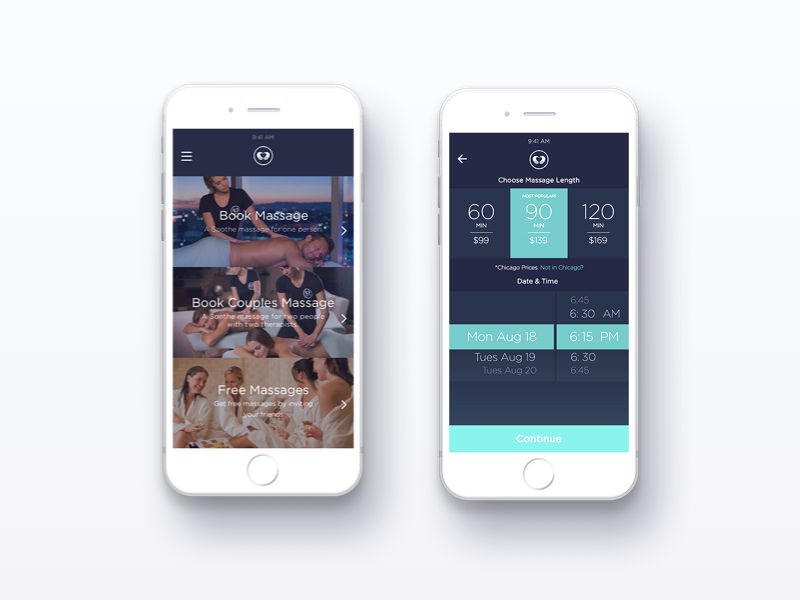 StyleSeat - an app where users can order any beauty procedure (haircut, blowdry, waxing, manicures etc.)to be done in salon, or hire a stylist freelancer to come and have their hair done in the comfort of their own home. The company's revenue streams are similar to what most on-demand business have: StyleSeat have a commission for booking you make, and they also charge stylists for advertising on the platform. The company also earns half the price of the first client for a stylist. Despite StyleSeat being the first startup to occupy this niche, there are several others, invading the market of on-demand beauty these days - StyleBee, GlamSquad, Stylisted are the top-known players here.
Heal - On-Demand Doctor app, where you can have a pro doctor coming at your doorstep once your 5-year old coughs a time. The business model Heal adopted allows doctors to make the money they make on seeing 40 patients in emergency by seeing just 12 a day. The commission users pay for a "doctor call" is the type of monetization Heal stands on.
Despite the benefits of on-demand domain seem to blossom, yet there is a huge gap right in the middle of the on-demand economy model.
Killing On-Demand Softly.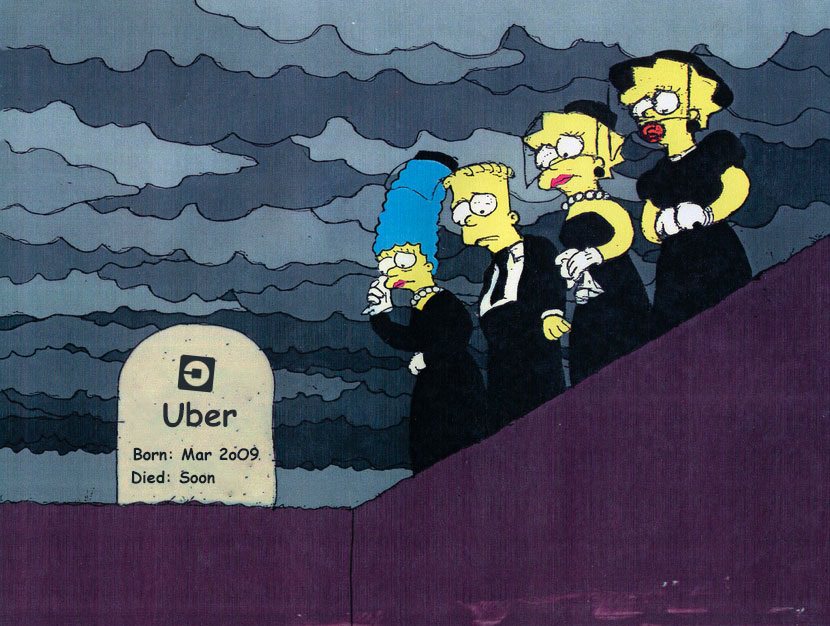 The data recieved only a few days ago claims Uber lost more than $1 billion two quarters in a row. Perhaps you, same as we are, are overwhelmed. What's happening here?
From Uber taxi business model launch and on, on-demand as a whole is an option of economy sharing. How uber works? The genesis of Uber business model starts this way - You "share" your needs with other people, and Uber for X transfers certain pressure from the company - on the back of the people they don't have a clue of. So this has lead to a few issues arising, in particular:
1. Not all of the people could be trusted.
The world is not the safest place to live in - and reports on Uber drivers assaulting passengers appear on press every now and then. Due to the jackleg workers the reputation of the service is disqualified. Moreover, there's a long list of countries where the cashless payments are not favored; people turn to cash, and, in some cases, they grab the cash never to come back to the Uber system.
The same might happen with taxi business model and on demand delivery services and - when (and if) something happens to the delivered good, there is no culprit - as people working "upon the user's request" are not tied up with some kind of contract or any other responsibility form.
2. Business predictions are a kangaroo court here.
When you own the "classic" company, the working times go as follows - from 9 to 5 your employees could be found at work. The same scheme doesn't work for on demand though - you can not prognoze the working times and amount of orders that will be completed within these times. In on demand you can not predict. You might already be pulling your hair out, asking "what could be done about it?".
Well, you can try and stimulate your drivers with bonuses, weather rates and doubled payments - that's why Uber business plan has it's "amount of rides" bonuses. And that's the one and the only way you get to motivate your drivers.
3. The issue of employee educating.
There used to be many calls of Uber drivers who seemed to "not get where you are standing". In fact, this, same as many other factors, shows the drivers just don't get how to use the app. Again, there is nothing that headquarters might do - not like they can gather up everybody to make a "how to" guide, right? The result of this inability respectively might be that drivers don't know how to work with the soft. The way Uber deals with this is by creating an understandable tutorial, however it still does not guarantee that everyone will become a proper user at once.
4. The business issue.
Plenty of taxi businesses utterly dislike Uber, for a variety of reasons:
Uber is much less expensive, sometimes even up to half of the taxi cost
Uber frequently comes faster than an ordinary taxi does
Uber lets you track where your car currently is
All of these mentioned benefits make Uber's value proposition way more popular than casual taxis - what makes taxi owners despise them even more. Everything is fair in love and war, so the extremes taxi entrepreneurs go for are:
Requests for company's shut down
Continuous cyber attacks
All of this doesn't make Uber's life easier, with the continuous court meetings and charges pressed.
5. "On demand is not the benefit, it is a compensation".
The origins of on demand philosophy do not mean the profitable business at its core - they are more about the expenses compensation once you get to go somewhere; that's something Lyft business model is built upon.. Respectively, this raises a question (especially in the USA) - which taxation scheme to apply for on demand? Should this be called a small business or no?
Another disadvantage of this model is that Uber comes to conquer the foreign target markets without knowing the culture. Uber revenue model didn't work out on South Asian market, due to cultural unawareness, trying to implement non-cash payments, not knowing that Asian credit card payments system is immature. Same, Uber admitted defeat again, in Russia - as the founders tried to bring to life American classic OD model.
Hear the bell ringing out.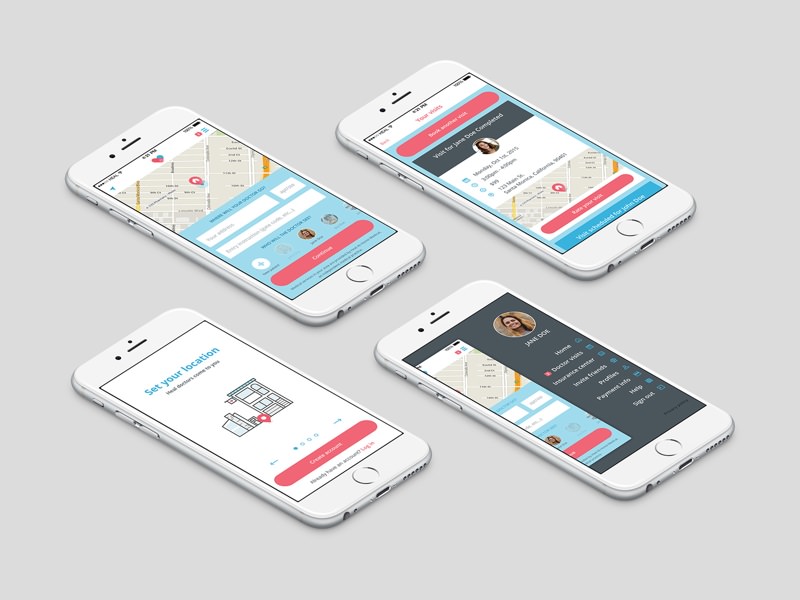 On demand services like Lyft and Uber may be a great solution for both business and software, and it is a great indicator of where all of our smart ideas should be going. However, at the point it currently occupies, all the on demand economy is taking slightly a entrepris course; which runs counter to everything OM stands for.
However, great products can yet be created for on demand domain. Though, even the more attention should be payed to the in depth market+user research, in order to construct a workable business model later on. In Mind Studios we take all future on demand the projects with a double doze of attention to business details - to ensure they will be profitable afterwards.
Have an on demand business idea in mind?


Let's discuss it's profitability
Written by Dmitry Gurkovsky and Elina Bessarabova