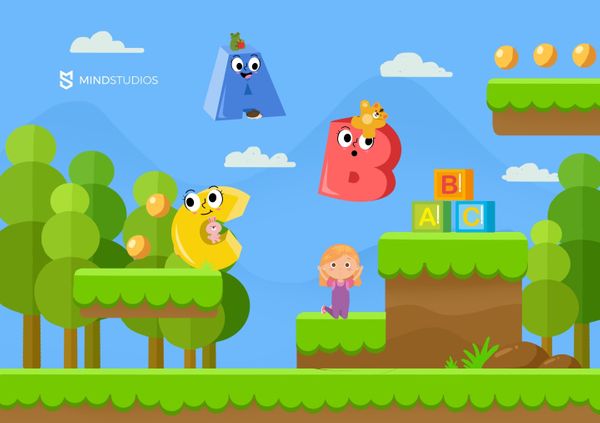 The controversy that surrounded computer (and later mobile) games has mostly dissipated. Games have proven to be a great aid to kids and adults alike, helping them develop interpersonal skills, teaching empathy, and offering a means for connecting. Games can also be used to teach more mundane things — like school subjects. In addition to giving children a chance to demonstrate their knowledge, game design in education also aids in developing artistic, mathematical, and programming abilities.
In this article, we talk about how to make an educational game for kids. We'll go over important stages, offer insights, and throw in some development cost estimates. Read on about educational game development for kids to learn more.
Statistics on educational games
Before the COVID-19 pandemic, the market for educational apps already showed great potential. In 2017, the size of the educational games market was estimated at $8,958 million and was growing at a CAGR of 18%. The pandemic and the lockdowns that followed pushed the market to expand rapidly due to severe demand.
In the first quarter of 2021, education and games were the two most popular categories on the Google Play Store; on the Apple App Store, games were in the lead and educational apps were third.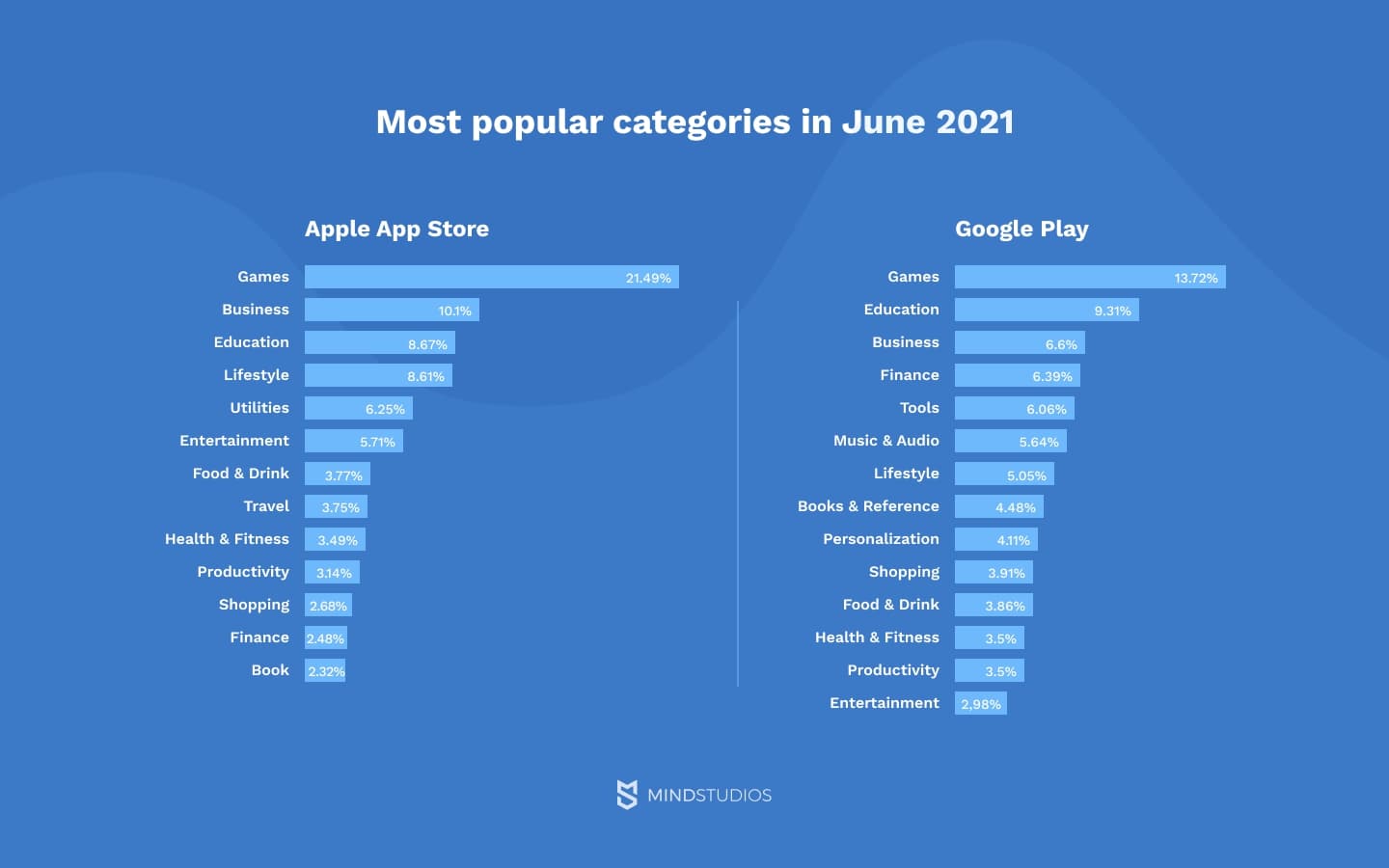 During lockdowns, kids who were used to studying in an environment controlled by schools and teachers struggled to separate leisure (subconsciously associated with home) from learning. This created an incentive for educational apps to add more gamification than they previously had. Simultaneously, it also increased the demand for games focused on teaching kids various subjects.
Gaming is the top interest among kids ages 8 to 15, regardless of gender. Here are just some numbers to get a picture of why the educational video game niche has a lot of potential.
Children ages 5 to 8 spend about 3 hours daily on screen media.
72% of US parents say the media their children consume facilitates learning.
60% of US parents report positive effects of digital media on their children's creativity.
67% of children aged 5 to 8 have their own mobile device.
Children under 8 years old spend ~50% of their gaming time (21 out of 40 minutes a day) on mobile devices (compared to consoles and computers).
25% of children aged 0 to 8 have an educational game device at home.
All this is to say that educational games are all the rage now and most probably will be for a while to come. They're both useful and in demand, which makes creating educational games a good business investment. If you'd like to know how to make educational games for kids, the following is a guide in which we employ our experience to offer advice and lay out the educational game development processes.
Guide to creating an educational game app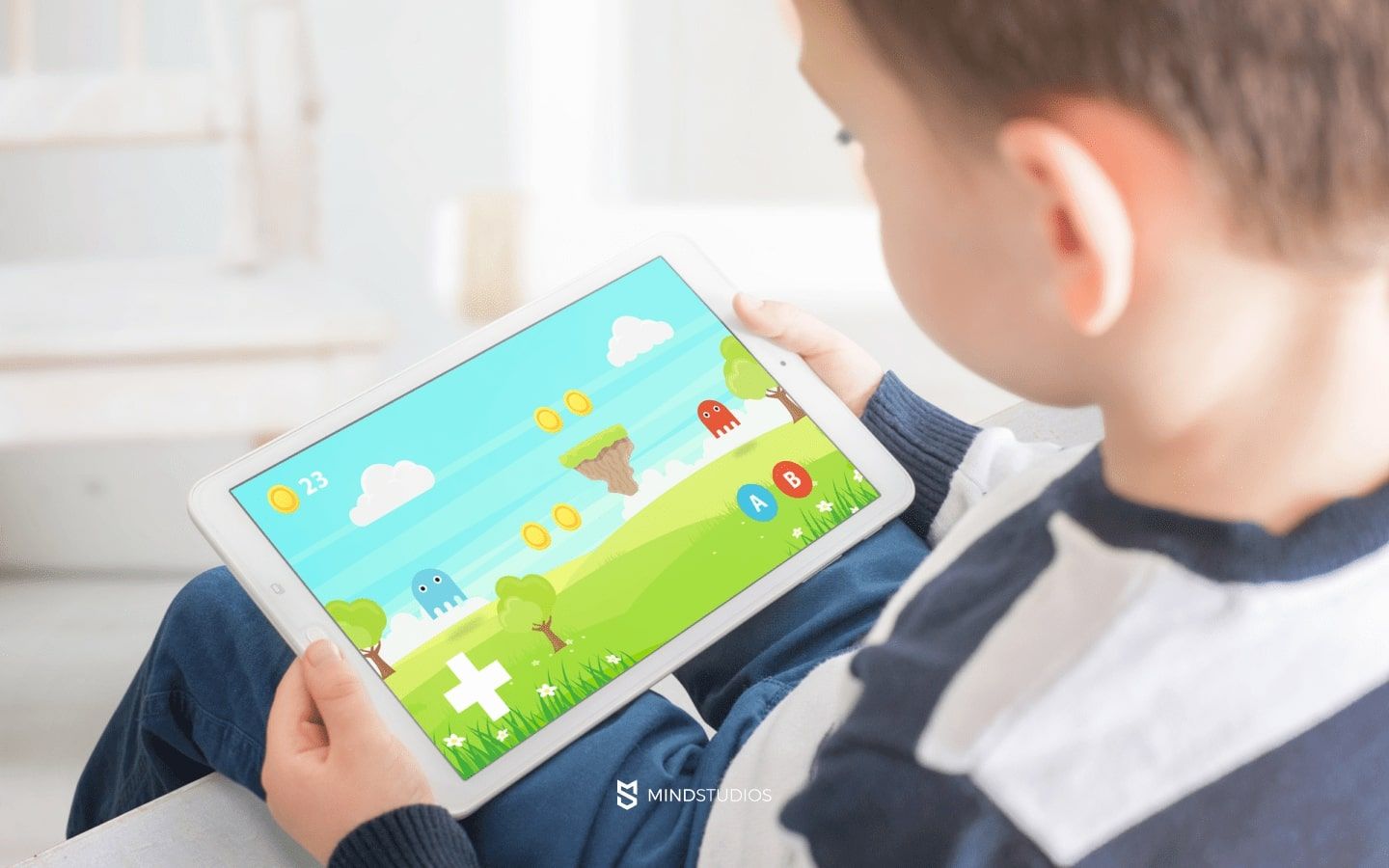 Developing educational learning games is both similar to and different from developing other kinds of apps. If you're making an educational game for the mass market, you'll need to go through market and competitor research, business analysis, business planning, and other stages. You can read more about them in our article about outsourcing mobile app development.
Next, we'll focus on the specifics of how to make an educational game as opposed to an educational app with gamification features.
Types of educational games
Making educational games for kids is something you need to approach with special attention. First, you'll have two different categories of users to cater to — kids who play the game and parents who supervise their kids' playing.
There are all kinds of educational games. Here are just some examples off the top of my head:
Board games adapted to digital platforms
Games that teach specific school subjects
Games that teach life skills
Games to train strategic thinking and problem-solving
Social games that enhance communication skills
Games for educating kids with special needs
Games teaching school subjects can be focused on one subject (math, chemistry, biology) or offer tutoring in several subjects that are either from the same field (languages, arts, sciences) or taught in a certain grade at school.
Now let's talk a little about best practices for making a good educational game.
Think about setting and plot
What sets educational games apart from educational apps is that, being games, they need more than just learning elements like quizzes and puzzles. They also need a plot, characters, and a setting to make learning entertaining.
It's long been known that retaining new knowledge is easier when information can be linked to a visual. That's why when you're making an educational game, one of the best practices is to build your game's plot around the subject being taught.
For example, you can teach kids literature by letting them adventure with historical figures or folklore characters and answer questions from bridge trolls, sphinxes, or other characters.
Using modern characters who are already known and popular among children is a sure way to catch kids' attention.
A great example of educational game design for children is the Carmen Sandiego game. Based on the popular cartoon, it helps kids learn things about countries by giving geography hints. Players travel the world with their beloved heroine, and to successfully capture a thief, they need to travel to places hinted at by the characters they encounter. Hints include descriptions of flags, geographical locations, and notable facts about countries.
Make it fun
The whole purpose of custom educational games is to make learning fun for kids. Therefore, the fun element should guide your decisions when planning an educational game.
There are different ways to add entertainment to a game focused on learning:
Mixing and varying educational elements and mechanics
Building a plot in a way to entice kids to want to know what's next
Creating eye-pleasing art, animations, and sound effects
Be creative but accurate
I once heard a teenager say they'd managed to pass a history test thanks to obsessively playing Assassin's Creed. Imagine that! It's not even an educational game. It's an action game set in a variety of time periods and geographical locations. Apparently, Ubisoft writers did their homework.
At the same time, not being an educational game allows games like Assassin's Creed leeway to twist true facts to make the plot more fun. This won't be a sensible move for developers of educational games, however. Your game will have to teach proven facts.
Follow school syllabi
If you're planning to make educational games for school, it's a natural decision to take school syllabi as a reference for determining the order of topics and choosing what to teach and what to skip. This way, kids will be able to align playing your educational game with learning topics at school. As a result, they'll have more fun studying and will remember the material better.
Invest in quality art and sound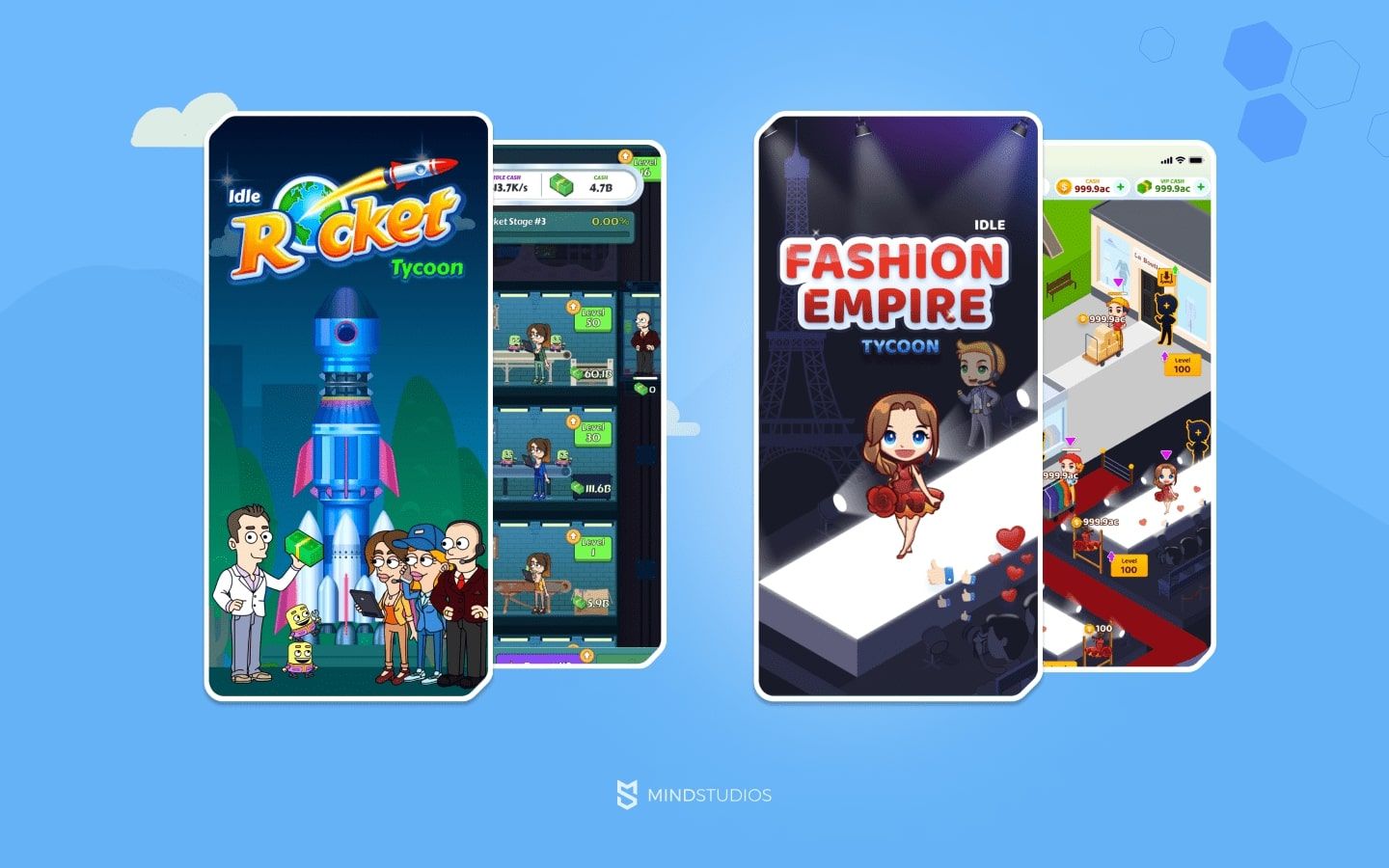 We all perceive the world via our senses, but children rely on sensory experiences more than adults. Which is why you should pay extra attention to the art, animations, sounds, and vibrations in your game.
For small children — toddlers and preschoolers — specialists generally recommend brighter and bigger visual elements, since small children rarely focus on details. Older children, on the other hand, often enjoy games that require focus and noticing details.
It goes without saying that audio should be high-quality and in line with the theme of the game and the visuals. Catchy tunes are popular among educational games for kids for Android and iOS mobile devices as well as for web.
We'd also advise you to consider vibrations as a supplement to your game's features. Kids find them fun and engaging.
Let kids express themselves
Creativity is the root of engaging learning. Look for ways to create a school game's puzzles and quizzes in a way that allows children to use their imagination and express themselves.
Use a popular color-by-numbers type of game but ask kids to first identify the correct color by solving a simple math problem or answering a riddle.
Teach kids names and colors of foods by offering them virtual cooking lessons.
Allow kids to explore new knowledge through associations.
Go for hyper-casual games
One of the defining characteristics of hyper-casual games is the short length of sessions. Kids, especially younger ones, tend to lose focus fast, and lengthy sessions with the same mechanics might bore them quickly. Short sessions combined with diverse tasks will lead kids to play and learn in a more engaged way and for longer periods of time.
Increase difficulty gradually
Playing the same thing over and over can get boring. By increasing the difficulty of tasks, you can keep children engaged for a longer time. However, difficulty should be increased gradually so that kids get used to the mechanics of whatever game they're playing.
Consider multiplayer modes
In the pandemic world, the internet has become a respite for many kids and adults alike.
Multiplayer modes can be used for playing with peers or with parents. You can go for team playing or for competition between players or teams. The possibility to join friends online or play together with a parent might set your educational game apart, as surprisingly few kids games offer multiplayer.
We're not talking about a full-fledged MMO, of course. But your game can let kids invite their friends to play together.
Offer rewards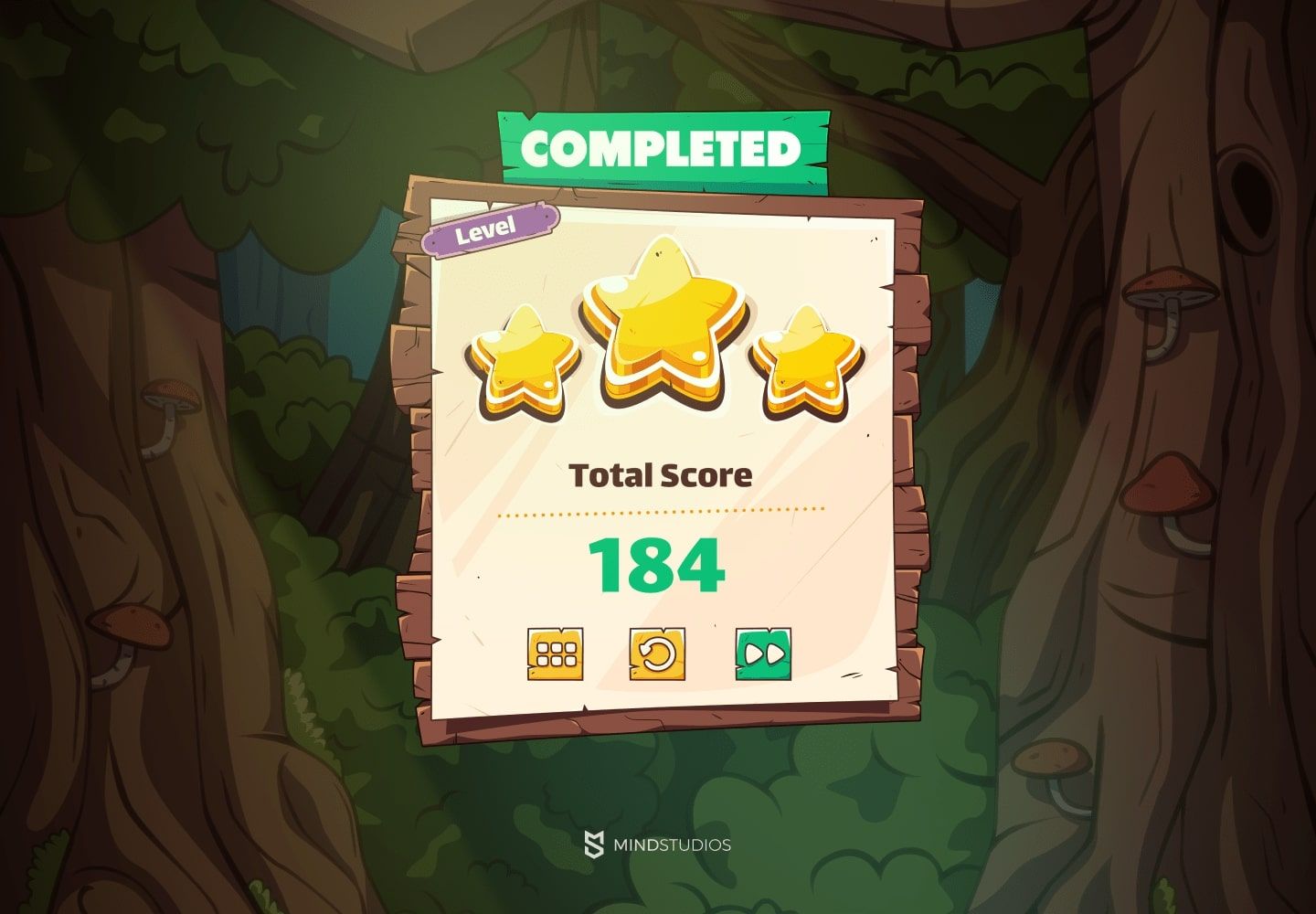 Rewards are often the ultimate way to make kids do something. Depending on the kind of educational game you're building, the rewards can differ. Sometimes, a completed task itself is the reward — like when a puzzle is finished and the kid sees a cute baby hippo on the screen. This works for younger children but can lack appeal for kids acquainted with other types of rewards.
For older kids, rewards can be in the form of in-game currency, rankings on a leaderboard, special in-game items or badges they can boast about by sharing on social media, etc.
If you're building an educational game with multiplayer modes aimed at kids playing with parents, you can add a feature for kids to share achievements with their parents to get offline rewards. However, the latter option can be met with opposition from parents, so research your audience before implementing it.
Educational game mechanics
With a creative approach, any game mechanics can be suitable for an educational game. Here are just some examples of mechanics for educational games for kids:
| | |
| --- | --- |
| Quizzes | Quizzes are the first mechanic that comes to mind when you think about educational games for kids. In a game, quizzes should be incorporated into the character journey, so they're best suited for an RPG or adventure game. |
| Puzzles | Puzzles can be incorporated into an adventure game alongside other mechanics, or they can be the single core mechanic for a learning game that teaches something visual, like names and colors of objects, animals, and plants. |
| Merging | Merging objects to get new objects is extremely fun for kids, and you can teach them basic science facts with merging. Check out Little Alchemy to see how you can use merging to teach kids how elements mix in the world around them. |
| Creating | Building something — a house or a whole empire — by completing learning sessions is a mechanic that offers its own reward. Kids and adults alike obsess over games that offer such mechanics. Even if this kind of game doesn't offer lessons in specific subjects, it can still help children develop strategic thinking. |
| Connecting | You can often see connecting mechanics in hyper-casual games. This mechanic asks users to connect two or more points efficiently while avoiding obstacles and pitfalls. It promotes analytical skills and strategic thinking. |
| Timers | A timer is often a supplemental mechanic, as its main purpose is building a bit of pressure to complete tasks faster. It's a good addition to quiz-type educational games, as it makes it harder for young learners to find the right answer somewhere. |
Monetization of mobile educational games
When entrepreneurs think about how to make their own educational games, it usually means they're planning to make money off them. After all, developing and maintaining a game is in no way a cheap endeavor: to keep updating and upgrading the game, significant investments are necessary. Unless your educational game is funded by a government or private investors, you'll need to monetize it to keep it afloat.
There are several ways to monetize educational games. However, since we're talking about games aimed at kids, some monetization strategies are better than others.
Here are your monetization options:
Ads. This is the most common monetization model in games in general, but if your game is aimed at very young kids, ads can be a double-edged sword. Disregarding parental control settings for ad content, the biggest issue with ads in learning games in particular is that they disrupt focus. As a result, learning becomes less effective. If you're implementing ads for monetization, make sure you place ad offers where they won't get in the way of a child's learning.
In-app purchases. This is another monetization model that's better employed in games for adults or at least older kids. However, you can add in-app purchases to a children's educational game if you implement solid mechanisms to prevent kids from making purchases themselves. For example, some games ask users to solve puzzles or math problems to complete a purchase. It's not a foolproof solution, but it works to some extent.
Paid downloads. This is a valid monetization model if you've got a good reputation on the educational or game market or if you're partnering with a popular educational game publisher. Otherwise, many people will hesitate to pay for your game.
Subscriptions. When talking about how to monetize an educational game, especially if it's aimed at children, the subscription model is probably one of the best options. It allows both kids and their parents to access the full scope of the game at a moderate price to see if it's what they're looking for. You can add a short trial period to entice more users to try the game.
What else to pay attention to when you're making an educational game for kids
When creating educational games, particularly those targeted at children, there are two crucial points to be aware of and pay extra attention to.
You need to please not only kids but their parents as well.

It goes without saying that the smaller the child, the more the games they play depend on their parents. Parents are often the ones downloading games for their kids to play. If they aren't, they at least check what apps their kids use. Parents are also the ones making or approving purchases. Therefore, it's important to show parents that your educational game is beneficial for their kids.

You need to implement high-end privacy protection mechanisms.

In the US, this means complying with COPPA (the Children's Online Privacy Protection Act), a federal law that governs apps and web platforms aimed at children under 13 years of age. Children's privacy is an important issue, as kids frequently become targets of fraud and victims of predators.
What a soft launch is and why you need one
A soft launch is basically a release of your game before development is complete. For example, you might do a soft launch when only core functionality has been added or only several levels are ready for playing.
Why would you do such a thing?
The process of developing learning games apps is difficult and unpredictable. Pre-development research can only provide you with so much information on how to build an educational game that's going to be a hit. A soft launch allows you to:
Save costs on development
Gauge interest from actual users and get feedback from them
Fix bugs gradually
Analyze performance
Make data-based decisions for further development
Start making money earlier (in the best case scenario)
When you create an educational game, it's common to conduct a soft launch that typically lasts several months, although the specific duration can vary. The length of your soft launch will depend on multiple factors: your educational game's niche, the size of the audience you believe to be sufficient for thorough performance analysis, the response from users, etc. Some games have had lengthy soft launches that have saved them from failing, while others have benefited from short soft launches. Each case is individual.
How to publish an educational game
There are two ways to publish a game: you can do it yourself or you can pitch your game to a reputable publisher.
If you're planning to build a game — educational or otherwise — for the first time, finding a publisher can be your ticket to success. Game publishers have established audiences who follow all their releases. Hence, a publisher can greatly help your marketing efforts. Besides, a reputable and experienced publisher can offer advice on game features, content, and development.
The best way to look for a publisher is to pitch your idea to multiple publishers.
It's not guaranteed that your new game will be taken by the first publisher you encounter. Furthermore, the first (or second or third) publisher that does offer to publish your game might not offer the best conditions and price.
On the other hand, when pitching your educational game to publishers, don't go knocking on every door. Research publishers in your niche, especially ones with games similar to yours in terms of the target audience and game type/mechanics. When it comes to promotion, chances are higher that users will pick up a game similar to ones they already enjoy.
You can make it on the market with a self-published game as well. However, the effort and investment you'll have to pour into your game will be greater, especially when it comes to marketing.
Cost to make an educational game for kids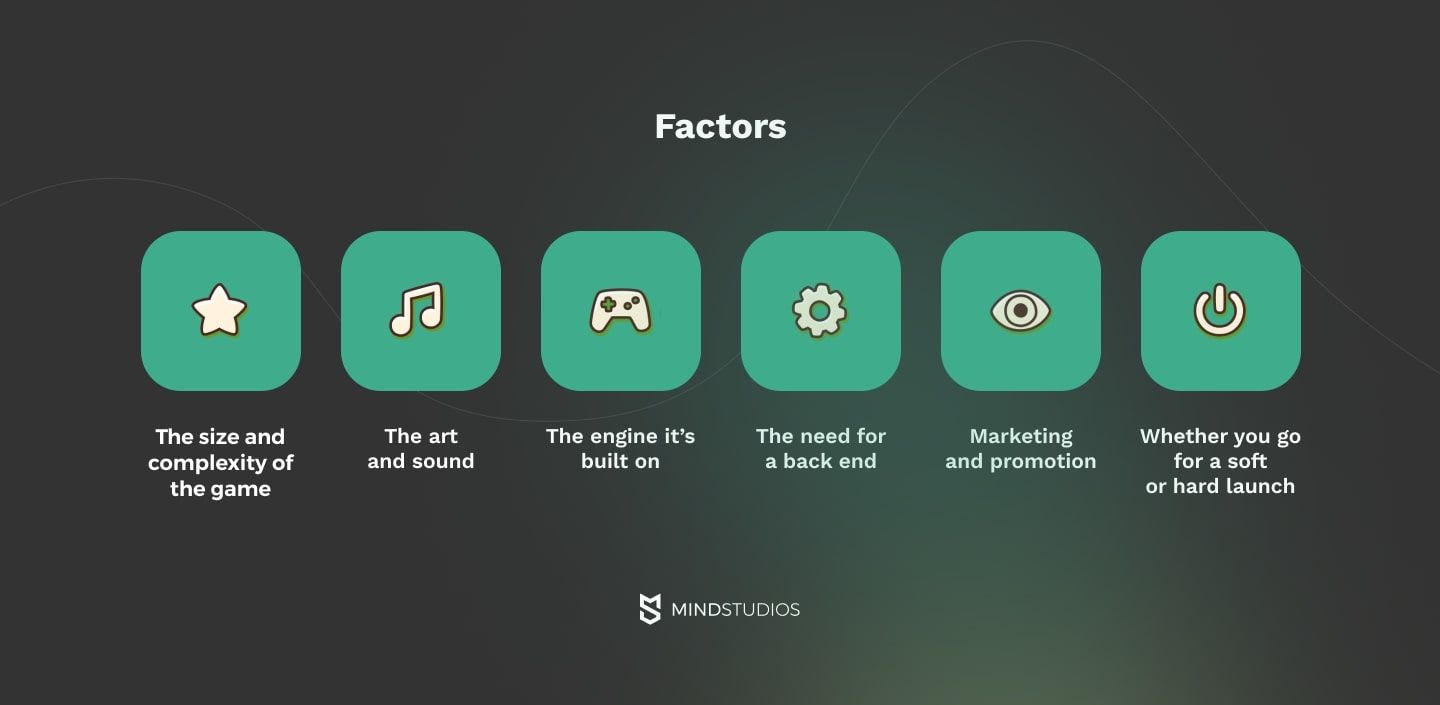 When it comes to estimating development costs, each app or game is unique. And with educational games, it's even more difficult to tell a specific number outright. Things that affect the cost of game development include:
The size and complexity of the game
The art and sound
The engine it's built on
The need for a back end
Marketing and promotion
Whether you go for a soft or hard launch
Complexity
The link between complexity and development cost is pretty obvious — the more content you want to implement, the longer it will take to code it, and the more costly it will be. Some content is more difficult to create than others.
Artwork and sound assets
To get your artwork and sound, you can employ a company that has in-house creatives, but those are pretty rare these days unless you're hiring a big game development company.
Most educational game development companies commission art and sound from different creatives. This gives companies the opportunity to make games with diverse content while saving costs on full-time in-house artists.
Finally, there's a third option — buying assets from repositories like OpenGameArt. This option is often the cheapest (and sometimes even free), though if you choose this route you can sometimes stumble on games with the same art as yours.
Game engine
The leader among engines for mobile games is Unity. The reasons for this are multiple:
It's easy to use and intuitive
It's free
It's fast
It has a huge asset store
The community is big and helpful
As an alternative to Unity, there's Unreal Engine. However, its biggest advantage over Unity is that it's better for games with superb 3D graphics. Basically, Unreal Engine is used more for high-end PC and console games rather than for mobile games.
Back end
Some games can do without a server side. Lighter and smaller mobile games can store everything on user devices. Many idle and hyper-casual games are like that. If you're looking to make a learning game of this kind, it is possible to forgo the need for back-end infrastructure and potentially save costs.
However, if you're planning to let users sync their game progress between devices or platforms, you'll most likely need a back end to store that progress between sessions. A back end will also be necessary for educational games that offer parental access from a different device, or for games that have a lot of content so that it doesn't take up too much space on users' devices.
Marketing and promotion
If you're publishing your educational game yourself, without a publisher, marketing will be one of your biggest challenges.
Besides app store optimization, which is a given, here's what you can do to market your educational game to users.
| | |
| --- | --- |
| Get it covered in relevant publications | Parents often visit platforms and read magazines with content on how to better raise a child. Having your educational game featured in such publications will surely attract attention. |
| Reach out to influencers | Influencers who talk about parenting — how to be a good stay-at-home/working parent, what it means to raise your first child, raising children with special needs, etc. — have as big and sometimes even bigger audiences compared to publications. Insta moms and TikTok parents are all the rage today. Influencers are a valid marketing channel for an educational game for kids. |
| Participate in forums and social media | An active social media presence helps build an audience, increase brand recognition, and enhance user engagement. It can also be the fastest way to get feedback. |
| Employ ads | Banner ads in similar games, video ads offered to users who play educational games, ads on Facebook, Twitter, and YouTube — all these are valid marketing channels for educational games. |
| Participate in offer walls | Offer walls are special sections in games where the game owner offers players rewards for playing other games. It's a relatively new way to market games, but it has potential. |
| Apply for app store promotion | App stores offer promoted sections where they feature apps and games the editorial department finds worthy. This is a hard way to promote a game — it includes a lengthy application process and it's not guaranteed — but if you're successful, it brings great returns. Besides, it's free. |
If you're publishing your game through a publisher, they'll handle some, if not all, marketing efforts.
So how much does it cost to develop an educational game for kids?
Well, if we're talking about soft launching a fairly simple game, the price will most likely start at $15,000.
Educational Game Development: Conclusion
At Mind Studios, we have a game development department full of people passionate about games. Our game devs take part in game conferences and contests, build their own educational games, and take up clients' projects. They can provide you with expertise and knowledge on how to create an educational board game, a quiz, a puzzle, an RPG, and more. Check out Mind Studios Games to see their products and get in touch with the team.
Want to know more about how to make educational games, estimate costs, and validate your idea? Contact us for a free consultation.
1