In this article, we explore what to invest in right now when the global markets are in recession. Learn why you should invest despite the situation — or maybe even because of it.
---
Content:
---
What's the impact of the COVID-19 outbreak on businesses?
The situation born out of the COVID-19 pandemic is indisputably dire. And with people holed up in their homes and factories and businesses closed, the global financial crisis is nearing that of 2008.
To save themselves, businesses all over the world are laying off employees by the millions. The businesses suffering most are those that can't operate fully remotely — manufacturers, supply chain companies, brick-and-mortar retailers. However, even among businesses where employees can, in theory, work from home, many have appeared totally unprepared to do so.
During trying times like this, when recession hits, the natural reaction is to protect your finances. There's nothing wrong with that, of course. However, in some cases, investing during a crisis is the best thing you can do.
Is now a good time to invest? Well, it might be.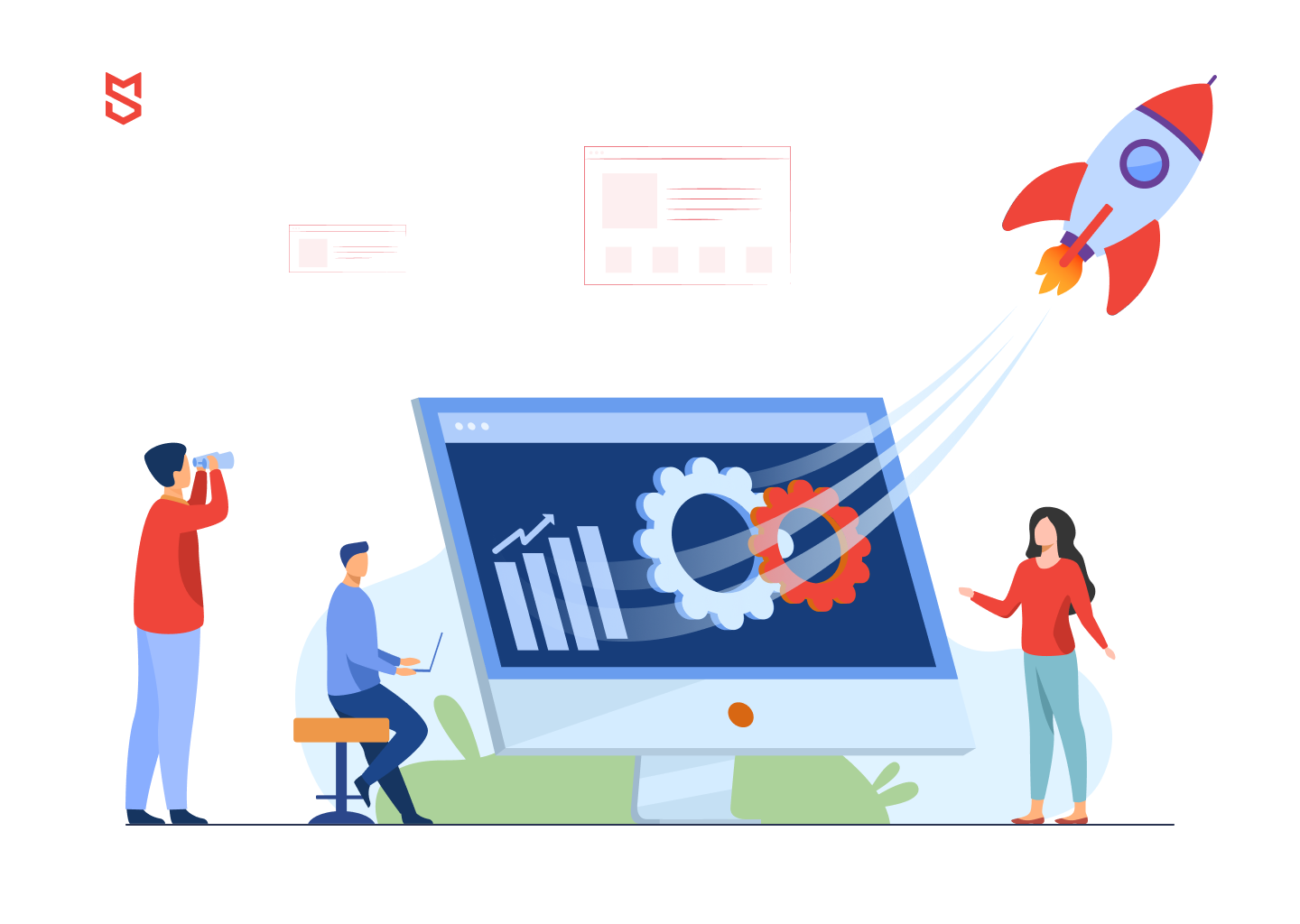 As it happens with most really important questions in life, there's no single answer. Parting with money seems risky when we don't know what tomorrow will bring. Investment experts publishing on Forbes and other respected sources, though, say that investing now is more or less the same as investing at any other time. That is, whether you should all depends on your personal circumstances.
Since we're following the trends in the industry, we can tell you what good stocks to invest in right now when it comes to software development.
In a time when most of the world is suddenly practicing social distancing, good software becomes an essential part of, well, everything. According to the latest data by Sensor Tower, the COVID-19 outbreak has caused a massive spike in mobile app downloads.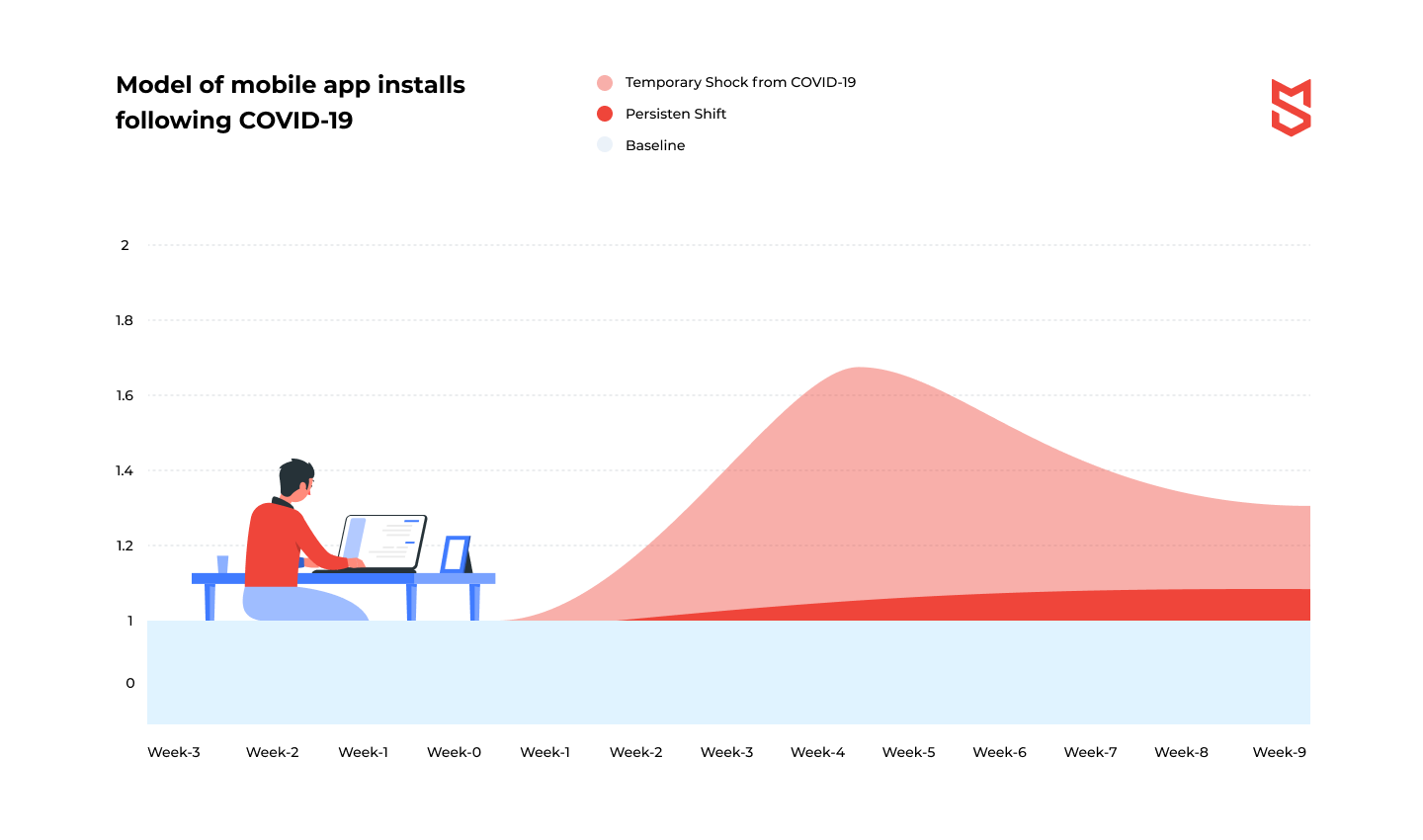 And, luckily enough, most software development companies are well-prepared for remote work.
At Mind Studios, we're now working remotely to keep ourselves, our families, and each other safe. But we're still working at full capacity.
How to invest during the COVID-19 crisis
In a state of global-level social distancing, mobile solutions are actually thriving. The general hype will probably die out when we pass the peak of the pandemic, but some solutions will most certainly stick around, meaning these types of apps will continue to be profitable. Additionally, some software might be not just beneficial but necessary right now.
Let's go over good ways of investing money during the COVID-19 crisis.
Delivery services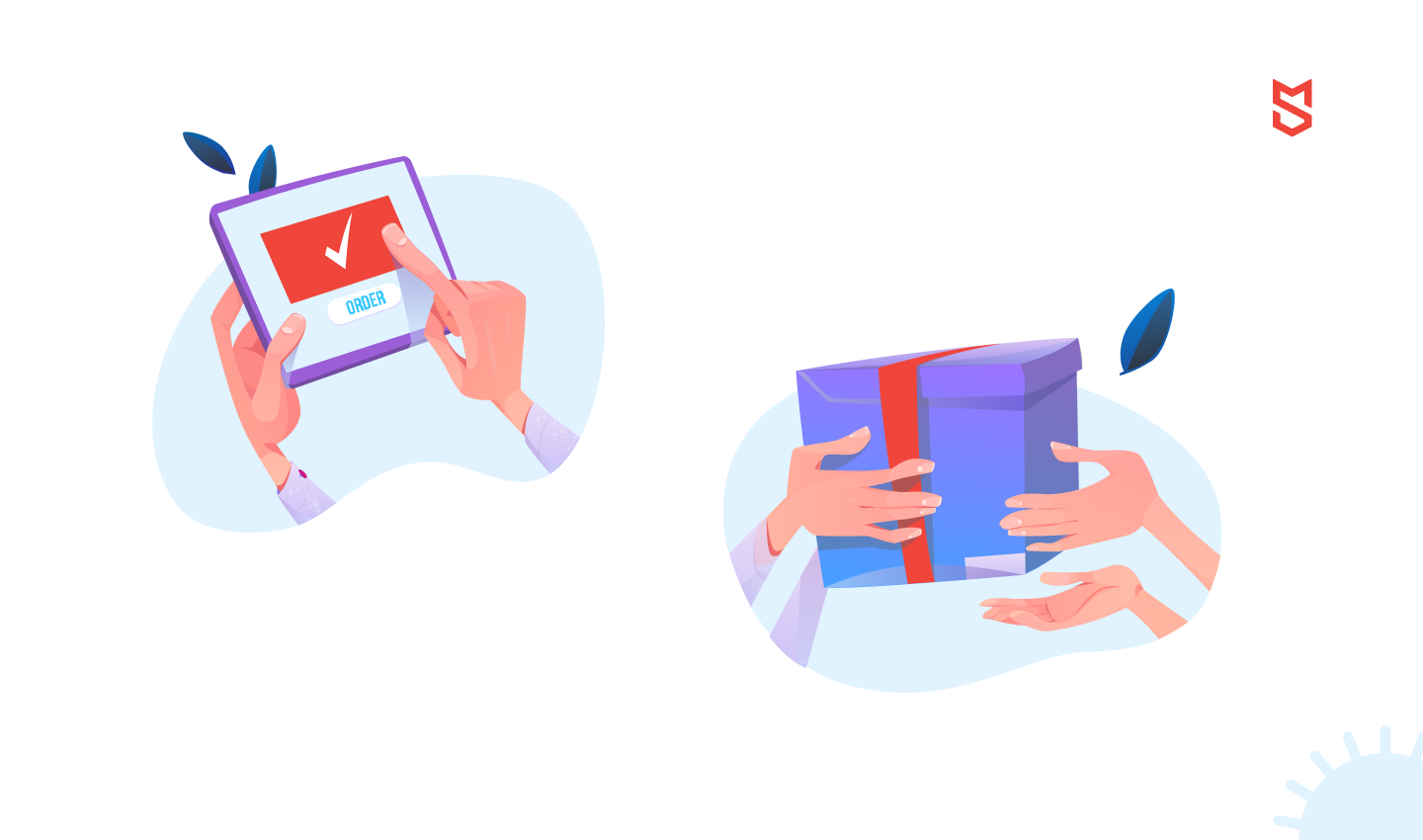 When considering how to invest in the COVID crisis — not just any economic recession — keep in mind that some solutions promise to be more profitable than others. Delivery services are flourishing in the unfortunate circumstances we've found ourselves in.

As per Statista, downloads of the grocery delivery app Instacart rose almost 220% in March 2020. As factories and businesses cut employees, delivery services are hiring to manage the demand. The current situation is pushing us to rely more on mobile apps and websites for food, grocery delivery, and logistics.
Telemedicine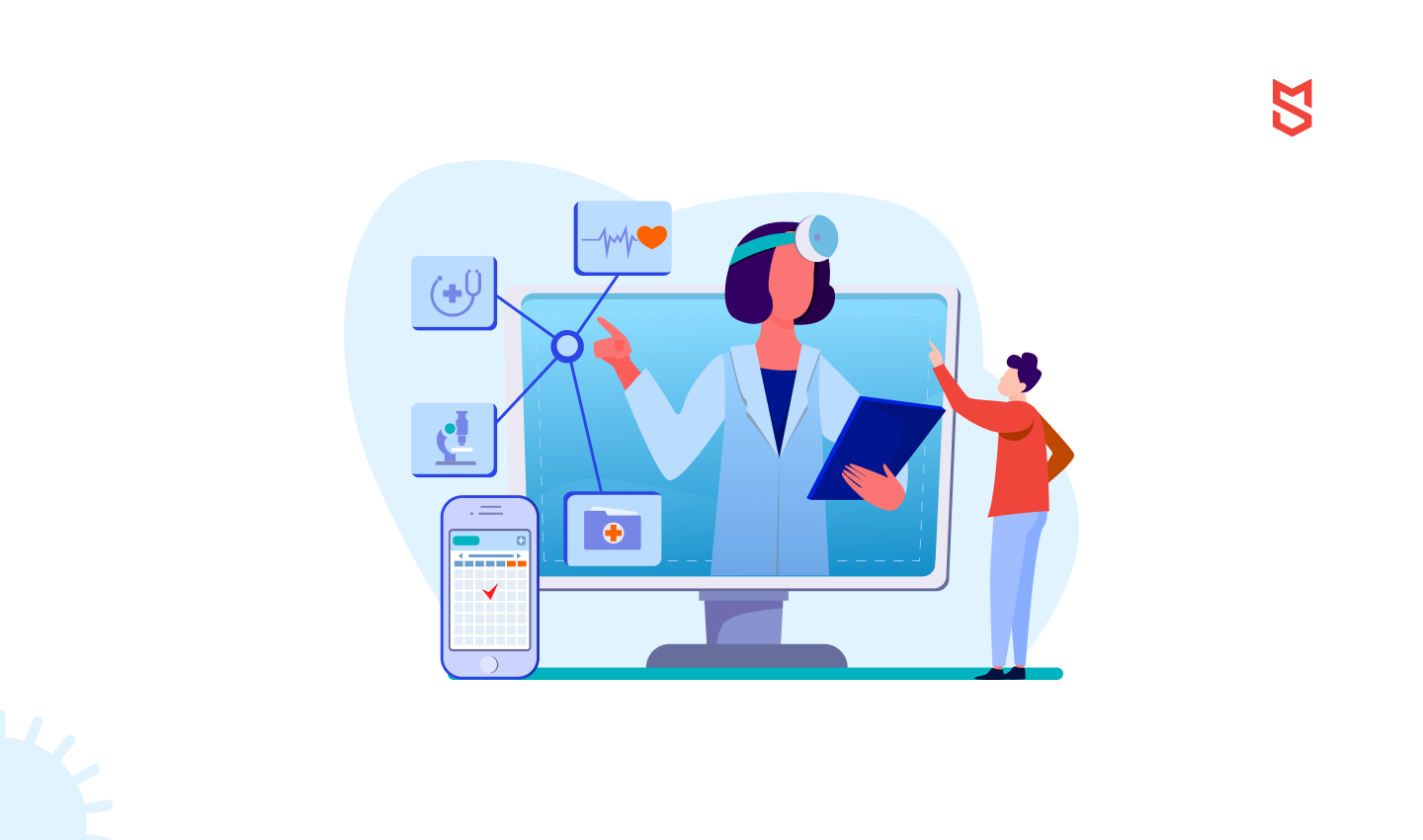 In a time when leaving your apartment, let alone visiting a doctor, is highly discouraged or even forbidden, telehealth apps are a savior. After all, it's not like the coronavirus killed all other ailments. People still need guidance and consultations for injuries, diabetes, allergies, and everything else. Or perhaps they need to consult on whether they're experiencing a common seasonal cold or COVID-19. The demand is so high for telemedicine now that apps in the US are struggling to keep up.

We don't know when the epidemic will end — scientists say developing a vaccine could take more than a year — so telemedicine companies may be the best stocks to invest in right now.
Streaming services

With many people at home and countless not working — some laid off, some on forced vacations or sick leaves, many simply kids and students — the demand for home entertainment is so heavy that Netflix, YouTube, and Amazon Prime have lowered streaming quality to meet it. People battle the stress and boredom of necessary confinement by binge-watching everything they didn't have time to watch before.
And seeing that streaming services were in demand even before the world came crashing down, we're guessing developing a streaming service like Twitch will prove a good investment during the recession.
Online courses and classes

Many people are using their newly found free time not only to get some rest from the fast pace of life but to educate themselves: learn a new language, level up cooking skills, get that Udemy course finished with a certificate.
According to the founder of Bramble, the online tutoring platform has seen a 1,125% increase in the number of users during the first two weeks of quarantine. If you're thinking about where to put money during a recession, you can invest in building an educational app of your own.
E-commerce
Since the start of the outbreak, in the US alone, businesses that have both brick-and-mortar stores and websites have seen an 8.8% growth in conversions and a 52% increase in revenue. Being stuck at home doesn't relieve us of our needs, and it's not only about groceries.
If you're the owner of a physical store, you'll make smart money moves during the coronavirus crisis if you invest in website development. If you already have a website, you might want to upgrade it to be ready for the rising competition.
News outlets and aggregators

In March 2020, news platforms saw 67% growth in viewers worldwide. People crave news, both to keep up with the rapidly developing situation and to find bright spots in the darkness. Building a simple news aggregator platform doesn't take long and won't cost too much in comparison with some other options on this list. But with quality development and the right marketing, a news aggregator can bring a high return on investment.

Remote work and studying platforms
Remote work has been growing more common for years, but with people being forced into it, chances are the move to remote work will continue even after the pandemic is over. After all, people have now had a chance to get the taste of it and see all the benefits.
Hence, we'll continue to see an increase in demand for business communication platforms. Such platforms allow for workforce flexibility and make it possible to successfully manage remote teams as well as teams that work in big offices.
The same is true for platforms for remote studying. We don't know how long the global shutdown will last, but the pre-coronavirus trends were already very optimistic about learning management platforms for higher education and businesses. Right now, platforms for teaching younger kids are joining the fray.
Video conferencing tools

Video conferencing is one of the main tools employed by remote workers. Since the beginning of the coronavirus outbreak, while the stock market in general has plummeted, the stock price of Zoom, a free video conferencing tool, increased 26% between mid-February and the end of March.
Zoom is exceptionally easy to use and stable, which has helped it overpower other popular tools by huge corporations. It also has a number of entertaining features — like the ability to set a background for your video — which has made it appealing to users who are bored at home during social distancing. Creating a tool like Zoom can be expensive, but the potential profit is bound to cover it several times over. A video conferencing tool is possibly the best investment in a recession like this one, which has forced people to lock themselves at home.
VR/AR-powered training
Virtual and augmented reality technologies were trending before COVID-19 was discovered, meaning putting money in them will be a good investment during the current recession and after it.
Today, these technologies are more necessary than ever. Not all education can be done with theory alone, for starters. VR and AR help schools and businesses prepare specialists for future work in factories and make it possible to train doctors and nurses to back up healthcare systems all over the world. They can also be successfully used in games and entertainment.
Digital security measures
Sadly, not everyone is in the mood to help us battle the pandemic and recover our economies. With more people working from home, cyberattacks — mostly scams and phishing attacks — are spiking. Digital security is becoming one of the most vital concerns for businesses. If you have money to invest during the COVID-19 outbreak, the first thing you need to put it into is securing your company's website from hackers.
Mobile games
The situation with videogames is largely similar to that of streaming services: the demand is so high that Sony needed to slow download speeds. People are also spending more on mobile games. If you're reluctant to spend a lot of money and time yet are looking where to invest money during a recession, you can choose to build an idle or hyper-casual game. These take little time to create, are fairly cheap, and, with people willing to play many of them simultaneously, make for sure profit.
Conclusion
We're in a tight place now, that's true. As always, there are optimistic and pessimistic forecasts as to what to expect this year and the next.
The positive outlook is that when this new virus is dealt with (whenever that is), people will get back to their usual shenanigans all but immediately. There's a logic to that: having been confined within four walls, we all feel like prisoners and will eagerly get back to traveling. Getting back to work will also be met with enthusiasm. The economy will recover fairly quickly.
The negative forecast promises that people will become more cautious and will spend moderately. Businesses have already laid off many people to cut their losses, and time will be needed for everyone to get back on their feet. Businesses will have to restart factories and reestablish connections.
Whatever future awaits us at the end of this, humanity will survive. And it will need everything it needs now — or even more. Investing today in software development will definitely pay off.
At Mind Studios, we see it as our mission to make successful products that turn into brands. We conduct thorough research and evaluate the viability of projects entrusted to us. If you have an idea and would like to get an estimate of the cost to realize it or to know whether it's worth the investment at this particular time, drop us a line and we'll arrange a consultation.