In this article, we explore what to invest in right now when the global markets are in recession. Learn why you should invest despite the situation — or maybe even because of it.
---
Content:
---
What's the impact of the COVID-19 outbreak on businesses?
The situation born out of the COVID-19 pandemic is indisputably dire. And with people holed up in their homes and factories and businesses closed, the global financial crisis is nearing that of 2008.
To save themselves, businesses all over the world are laying off employees by the millions. The businesses suffering most are those that can't operate fully remotely — manufacturers, supply chain companies, brick-and-mortar retailers. However, even among businesses where employees can, in theory, work from home, many have appeared totally unprepared to do so.
During trying times like this, when recession hits, the natural reaction is to protect your finances. There's nothing wrong with that, of course. However, in some cases, investing during a crisis is the best thing you can do.
Is now a good time to invest? Well, it might be.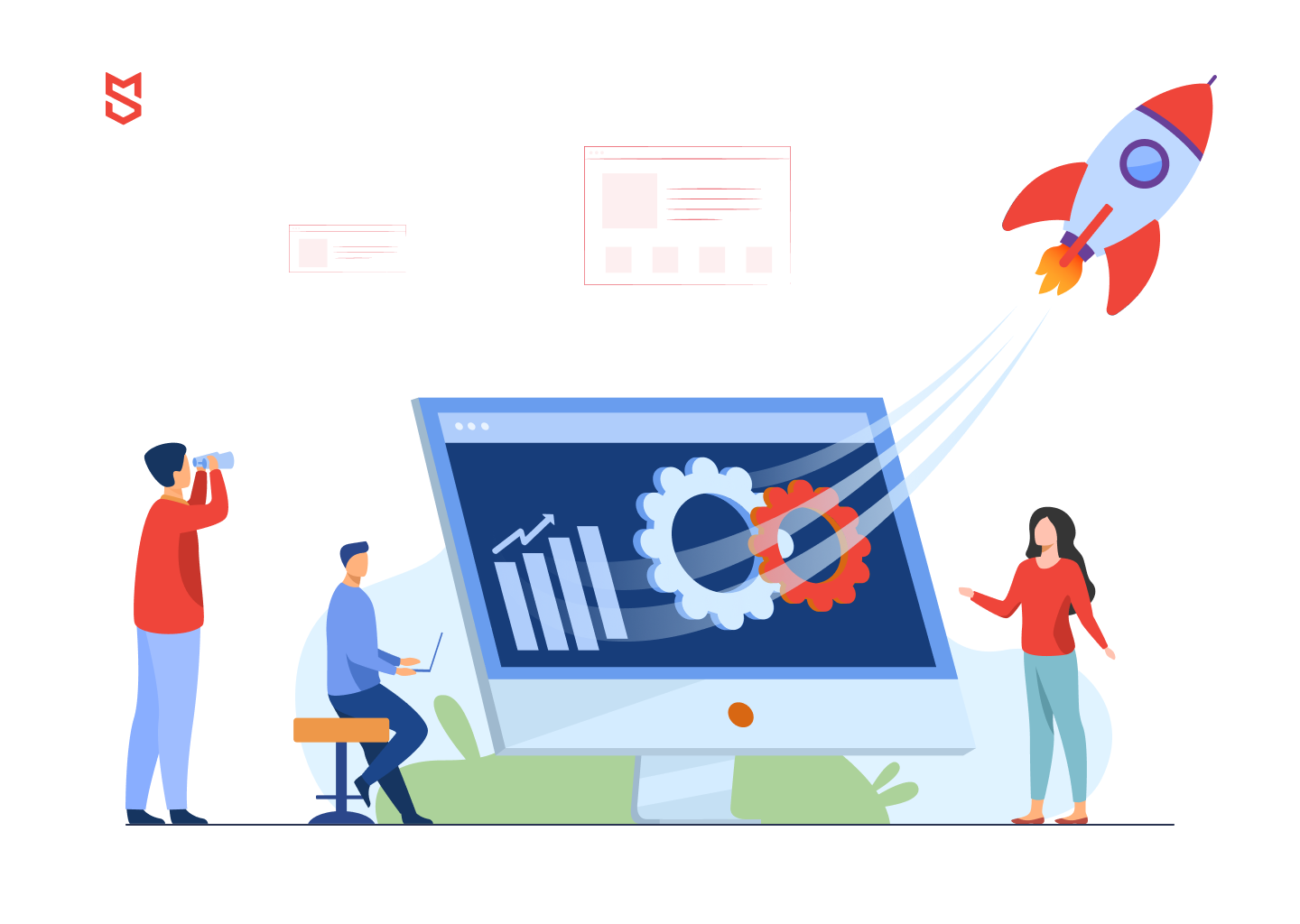 As it happens with most really important questions in life, there's no single answer. Parting with money seems risky when we don't know what tomorrow will bring. Investment experts publishing on Forbes and other respected sources, though, say that investing now is more or less the same as investing at any other time. That is, whether you should all depends on your personal circumstances.
Since we're following the trends in the industry, we can tell you what good stocks to invest in right now when it comes to software development.
In a time when most of the world is suddenly practicing social distancing, good software becomes an essential part of, well, everything. According to the latest data by Sensor Tower, the COVID-19 outbreak has caused a massive spike in mobile app downloads.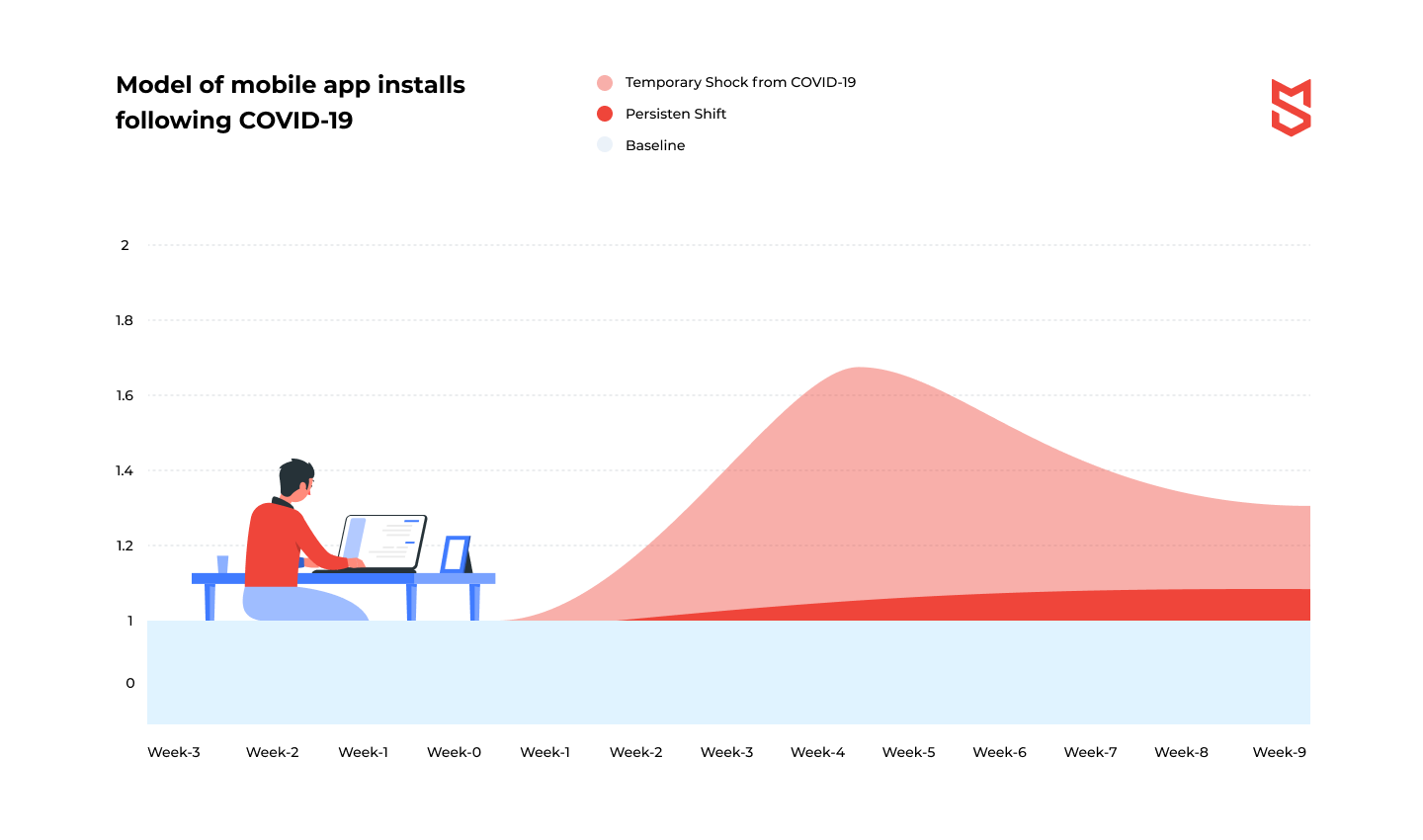 And, luckily enough, most software development companies are well-prepared for remote work.
At Mind Studios, we're now working remotely to keep ourselves, our families, and each other safe. But we're still working at full capacity.
How to invest during the COVID-19 crisis
In a state of global-level social distancing, mobile solutions are actually thriving. The general hype will probably die out when we pass the peak of the pandemic, but some solutions will most certainly stick around, meaning these types of apps will continue to be profitable. Additionally, some software might be not just beneficial but necessary right now.
Let's go over good ways of investing money during the COVID-19 crisis.
Conclusion
We're in a tight place now, that's true. As always, there are optimistic and pessimistic forecasts as to what to expect this year and the next.
The positive outlook is that when this new virus is dealt with (whenever that is), people will get back to their usual shenanigans all but immediately. There's a logic to that: having been confined within four walls, we all feel like prisoners and will eagerly get back to traveling. Getting back to work will also be met with enthusiasm. The economy will recover fairly quickly.
The negative forecast promises that people will become more cautious and will spend moderately. Businesses have already laid off many people to cut their losses, and time will be needed for everyone to get back on their feet. Businesses will have to restart factories and reestablish connections.
Whatever future awaits us at the end of this, humanity will survive. And it will need everything it needs now — or even more. Investing today in software development will definitely pay off.
At Mind Studios, we see it as our mission to make successful products that turn into brands. We conduct thorough research and evaluate the viability of projects entrusted to us. If you have an idea and would like to get an estimate of the cost to realize it or to know whether it's worth the investment at this particular time, drop us a line and we'll arrange a consultation.